Mountain Balds Near Asheville, NC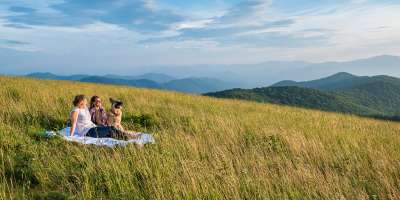 Balds offer stunning views along iconic Asheville area hiking trails
Hidden in the Blue Ridge Mountains near Asheville, NC, you'll find a series of mountaintops that offer incredible 360-degree views because they are mysteriously barren of trees.  
These wide-open spaces are known as mountain balds. The balds are typically dominated by grass, making for a scene right out of the Sound of Music.
Scientists have hypothesized that these balds were created by a combination of extreme climate events and large animals who feasted on the plants in these areas. Others have suggested the balds were caused by humans, created by the agricultural practices of native inhabitants or early settlers.
No matter how they came to be, these balds are places of true wonder that we are fortunate to have preserved today. In addition to offering incredible, unobstructed mountain vistas, the balds are often home to rare plants and wildflowers dependent on the light that they would not receive by being shielded on the forest floor.
The balds make the perfect place for a scenic picnic or a hike. To find the perfect hike for you, check out our Asheville Hike Finder.
Here are some of the favorite trails near Asheville, NC for exploring mountain balds.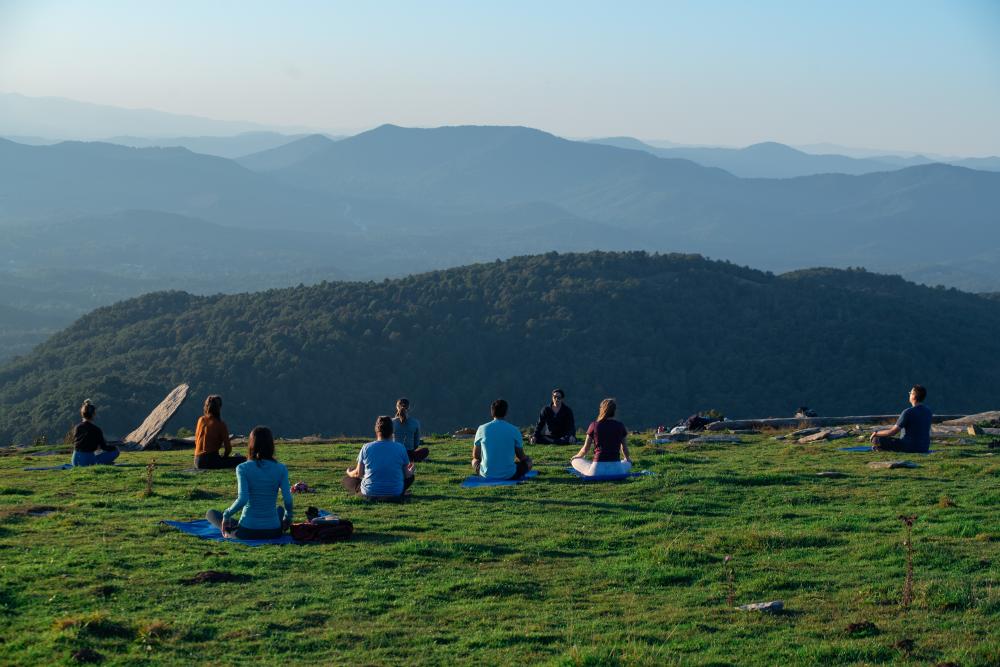 Bearwallow Mountain is one of the closest balds to the city of Asheville. After a short hike of less than a mile, you'll find yourself in an open mountain meadow with beautiful long-range views.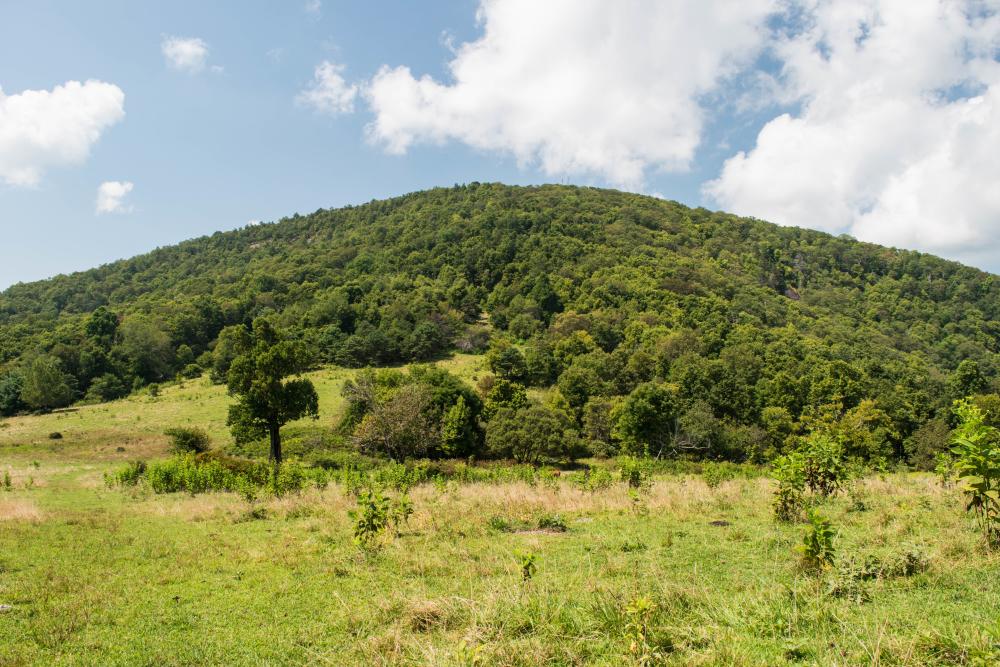 While Little Bearwallow Mountain doesn't offer the same kinds of views as it's nearby counterpart, it makes up for it in solitude. Along your journey on the Wildcat Rock Trail to Little Bearwallow Mountain, you'll see a low-flow waterfall and enjoy the sweeping vista from Wildcat Rock.
A favorite of hikers, campers and picnic goers, Black Balsam is an iconic location along the Art Loeb Trail. Hike a little past Black Balsam and you'll reach Tennent Mountain, a unique bald marked by a plaque in memory of Dr. Gaillard Tennent for which the mountain was named.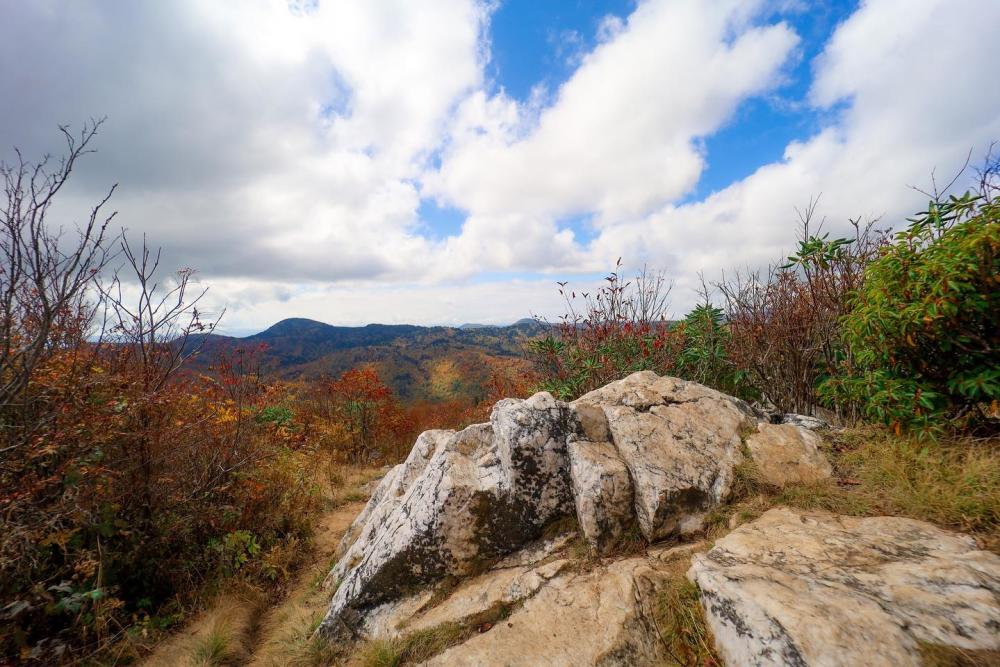 The summit of Sam Knob is partly bald, allowing us to include it here. With a trailhead located just up the road from the beginning of the hike to Black Balsam, Sam Knob is a nice alternative that still offers fantastic views. Photo credit: @brookandholler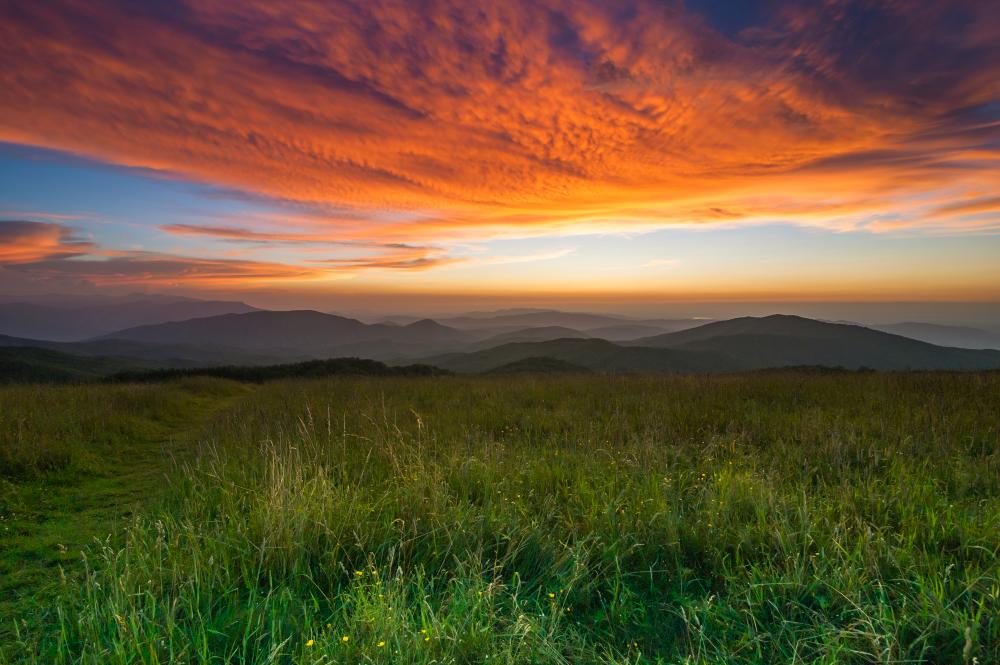 Often called the crown jewel of the Applachian Trail, Max Patch offers idyllic, 360-degree views from its grassy summit. From the top on a clear day, you'll be able to see Mount Mitchell, the tallest peak east of the Mississippi, and the ridges of the Great Smoky Mountains in the west.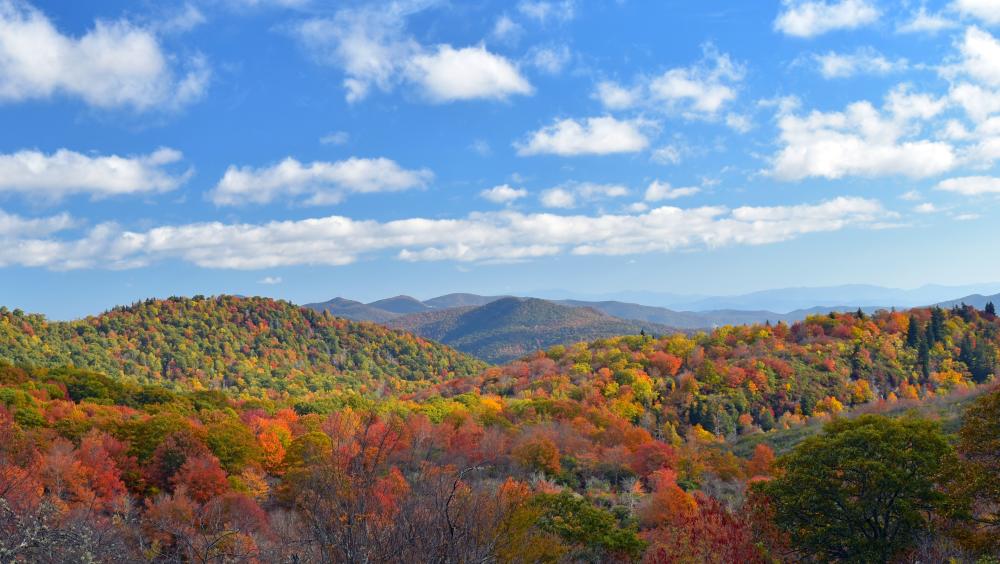 There are few places in the mountains as unique as Graveyard Fields. This mountain valley is not what you'd traditionally think of as a mountaintop bald -- it's really an "upside-down bald." Following a fire the day before Thanksgiving in 1925, the landscape has mysteriously remained virtually unchanged almost a century later. Graveyard Fields isn't known as well for views as it is for its pair of favorite waterfalls. And, because of its unique flora, it's typically the first place on the Blue Ridge Parkway near Asheville to see the fall color change each year.
In one of the newer areas of the Great Smoky Mountains National Park, Hemphill Bald is an incredibly scenic hike to nearly 6,000 feet in elevation. The bald is located on the Cataloochee Divide Trail.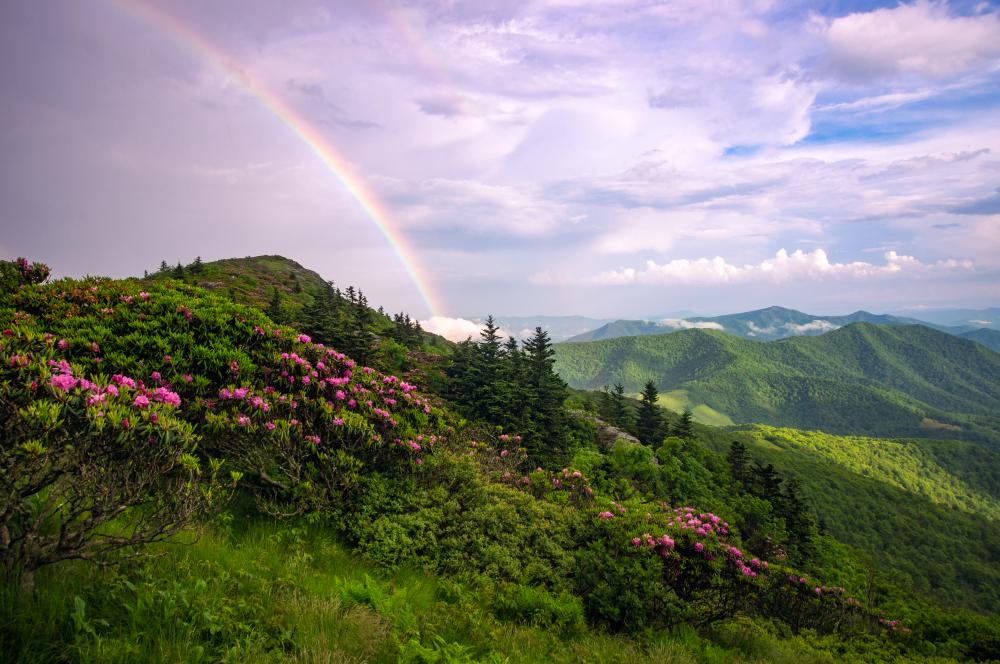 On the Appalachian Trail at the North Carolina/Tennessee state line, you'll find a series of balds in the Roan Highlands offering some of the most stunning vistas around. Experience Jane Bald, Round Bald and Grassy Ridge Bald all on a 5-mile round trip hike.