Discover Asheville's Top 5 Winter Wonders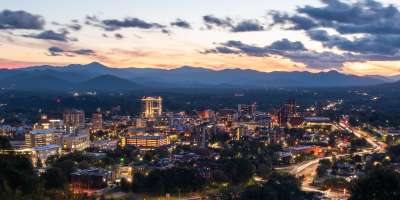 Asheville, North Carolina, is a dreamy, year-round destination for foodies, adventurers and wanderlusts alike. While the brilliant hues of fall or lively festivities of summer may catch your eye, Asheville's quintessential winter is a perfect time of year to relax, rejuvenate and discover some of the area's best kept secrets.  
Asheville's mild winter weather creates endless opportunities to enjoy and explore the area. Whether it's hiking to endless long-range views or soaking in a marvelous sunset, there are countless winter activities to experience here in the Blue Ridge Mountains. 
Looking for things to do in Asheville this winter? We've gathered together some of our favorite winter finds (including some that may surprise you!) for your next trip to Asheville.  
1. Experience the Blue Ridge Parkway – on Foot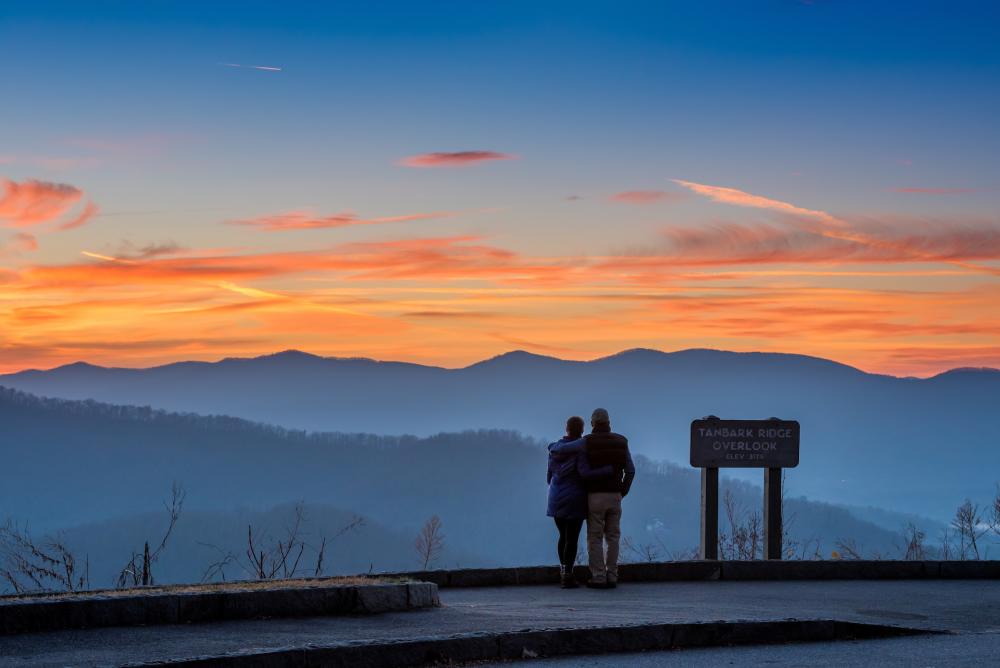 Known as America's Favorite Scenic Drive, the Blue Ridge Parkway is a 469-mile scenic roadway that stretches across the Blue Ridge Mountains, connecting Shenandoah National Park in Virginia to Great Smoky Mountains National Park in North Carolina. This iconic route weaves through Asheville and offers breathtaking views of some of the highest peaks east of the Mississippi River. The Parkway is open year-round but sometimes closes to vehicle access during the winter months due to snow and ice (particularly in the higher elevation areas). 
Check the Parkway's interactive road map for up-to-date information on road closures.
When the road closes, it presents a welcomed opportunity for adventurers looking to explore the Parkway on foot. Park outside any entrance (be sure not to block the gates with your vehicle) and hike through the gates to discover a vast winter wonderland. After a snow shower, you can sled, cross-country ski, snowshoe or hike. Higher elevation areas are more likely to see snow than lower elevation stretches of the Parkway in the valleys closer to town. Be prepared with proper winter clothing and supplies (it can sometimes be cooler in the higher elevations!) and watch out for slippery conditions.  
2. Uncover Winter Waterfalls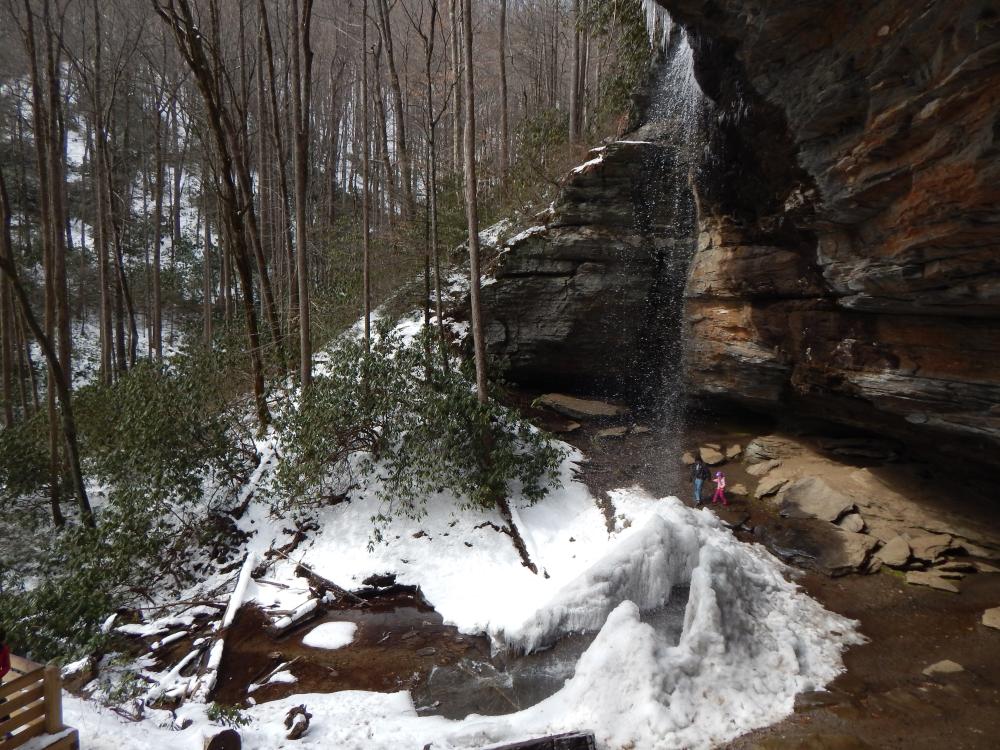 Asheville and the surrounding area of Western North Carolina are graced with hundreds of cascades that flower with excitement and beauty. During the winter, if you're lucky, you may be able to experience these magical places frozen in time. There are dozens of waterfalls to see near Asheville — many of which serve as a great reward at the end of a hike. In the winter months, these natural wonders transform into impressive wintry landscapes – full of frosty streams, snow-filled banks and dazzling icicles. 
Exploring waterfalls in the winter provides a new perspective thanks to leafless trees, wide-open views and fewer onlookers. Some waterfalls are more accessible than others during the winter including Looking Glass Falls, Bridal Veil Falls and Catawba Falls *Catawba Falls will be closed May 2, 2022 through Spring 2024 for major improvements*.  See our list of top drive-by waterfalls in Asheville for more ideas. 
Before you head out on your next winter waterfall adventure, check ahead for weather conditions, road closures and safety guidelines. Be extra careful on rocky areas around the waterfalls where ice is more likely to be present.   
3. See Stunning Sunrises and Sunsets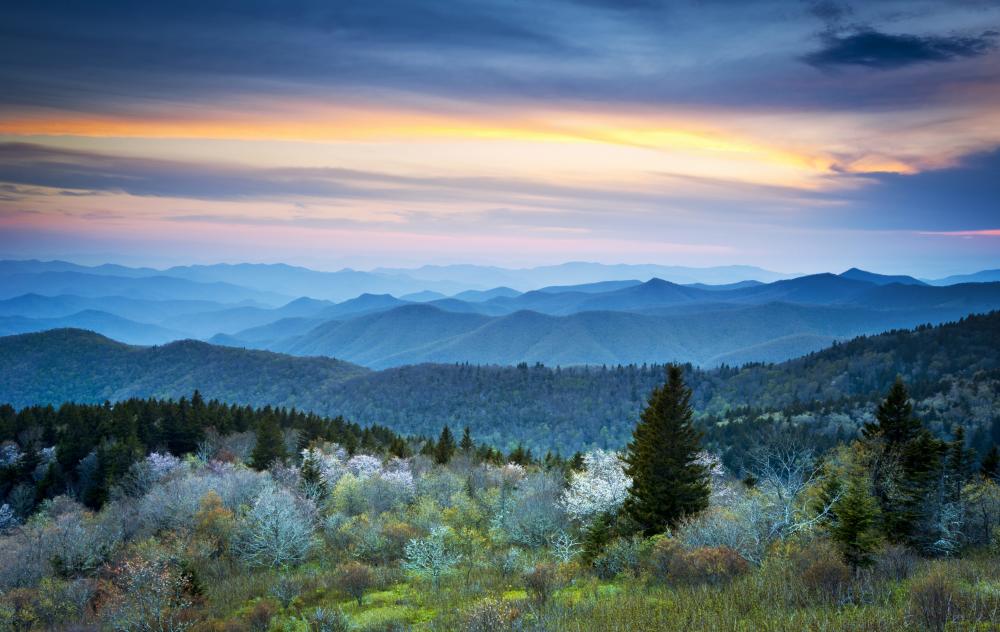 Whether you are welcoming Asheville in the early morning dawn or toasting your day as the sun sets against the ridgeline, there's nothing like seeing the colors dance above the mountain ridges. In the winter, these scenic surprises can be a kaleidoscope of color full of orange, pink and red hues that take over the Blue Ridge Mountain sky. 
According to the National Oceanic & Atmospheric Administration (NOAA), sunrises and sunsets are more dramatic in the winter because the air is often clearer and free from the dulling effects of particles that may be trapped in the atmosphere during the warmer months. This clearing of the air allows more opportunities for the sun's brilliant rays to fill Asheville's mountain sky. Need help finding that perfect vantage point for the sunset of your dreams? Check out our top eight sunset spots for tips on where to post up to view your next winter sunrise or sunset.  
4. Go Winter Birding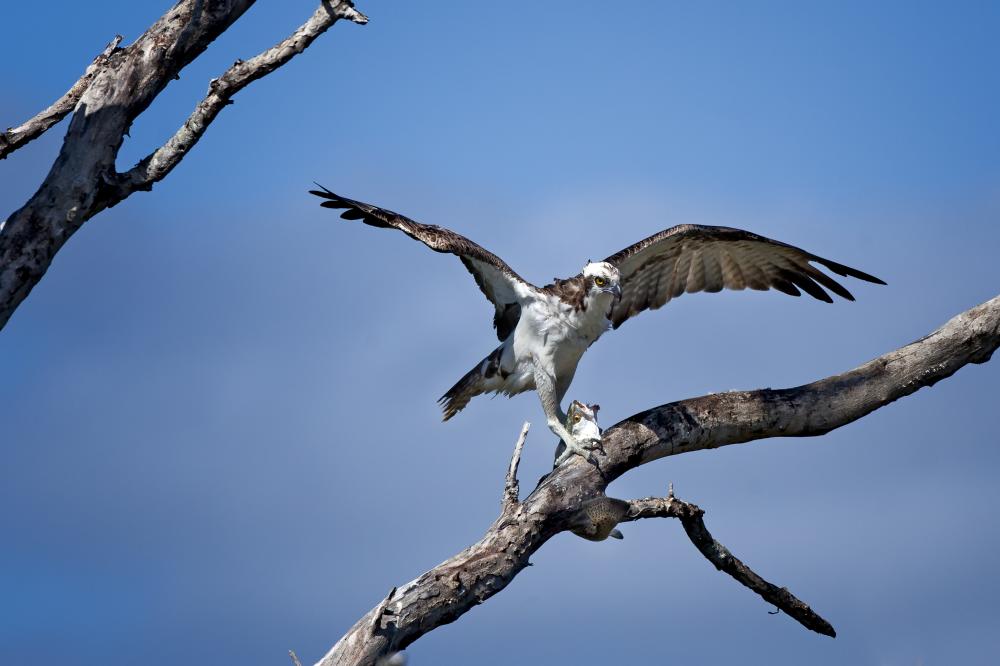 The saying "birds of a feather, flock together" rings true for our fine feathered friends in the Asheville region. Asheville and the surrounding area are a nesting ground for more than 200 bird species. While some species head south during the colder months, many species of birds remain in Western North Carolina for the winter. These species include cardinals, purple finches, tufted titmice and several waterfowl.
Before you head out, check out one of Asheville's birding shops, The Compleat Naturalist or Wild Birds Unlimited, to stock up on all your favorite birding tools and accessories, including field guides, binoculars and birdcall whistles. With bare trees and slower activity from birds and humans alike, winter birding offers an easier chance to discover these creatures at your own pace.
Check out the North Carolina Birding Trail for a list of frequently-visited birding locations, including the Biltmore Estate, or take a stroll along the trails at The North Carolina Arboretum or Beaver Lake Sanctuary and turn your hike into a birding adventure! 
5. Relax and Unwind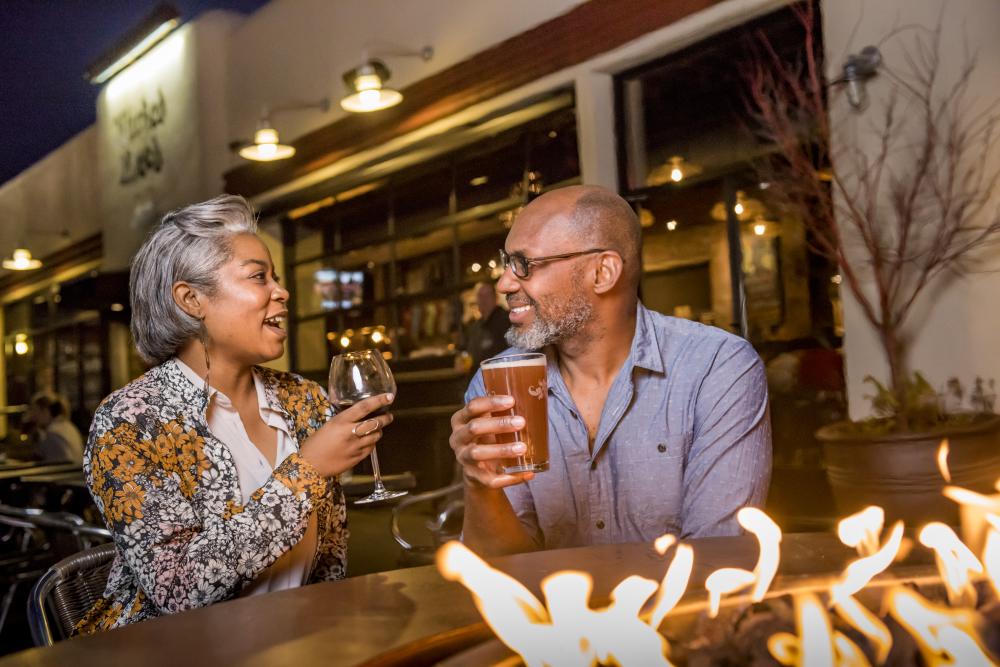 A winter day of hiking, birding and scenic surprises may require a restful night of some well-deserved R&R – and Asheville is the perfect place to rejuvenate your mind, body and spirit.
Warm up by the fire at one of Asheville's iconic rooftop fireplaces, including Capella on 9 at the AC Hotel Asheville Downtown or Hemingway's Cuba at Cambria Downtown Asheville. Soak in Asheville's century-old wellness culture by spending the day at the 40,000 square-foot underground spa at The Omni Grove Park Inn or try your bout in salt therapy at the Asheville Salt Cave or the Salt Spa of Asheville. See our full list of spa experiences here. 
Sometimes the best recipe for relaxation is a cozy mountain cabin and a good book. Asheville's rich literary history can be found throughout this mountain city. Well-known novelists, poets, essayists and storytellers have ties to the Asheville area, including F. Scott Fitzgerald, Wilma Dykeman and O. Henry. Dive deeper by taking a tour at the famed Thomas Wolfe Memorial or go on a literary journey with AVL Lit Tours. As you head back home, stop by one of Asheville's favorite eateries for some takeout and enjoy a comfy evening at home.  
Updated March 31, 2023