Budget-Friendly Ways to Cool Down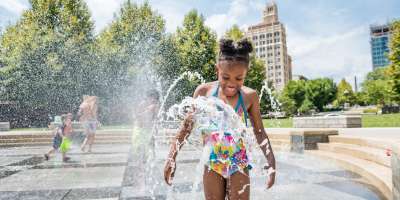 Asheville's beat-the-heat adventures
In the heart of the summer, there's no better time than now to find unique ways to cool down.
Fortunately, you can escape to the mountains in and around Asheville to find relief from the hot days. Even better, you can leave your wallet at home because these refreshing adventures won't break the bank.
French Broad River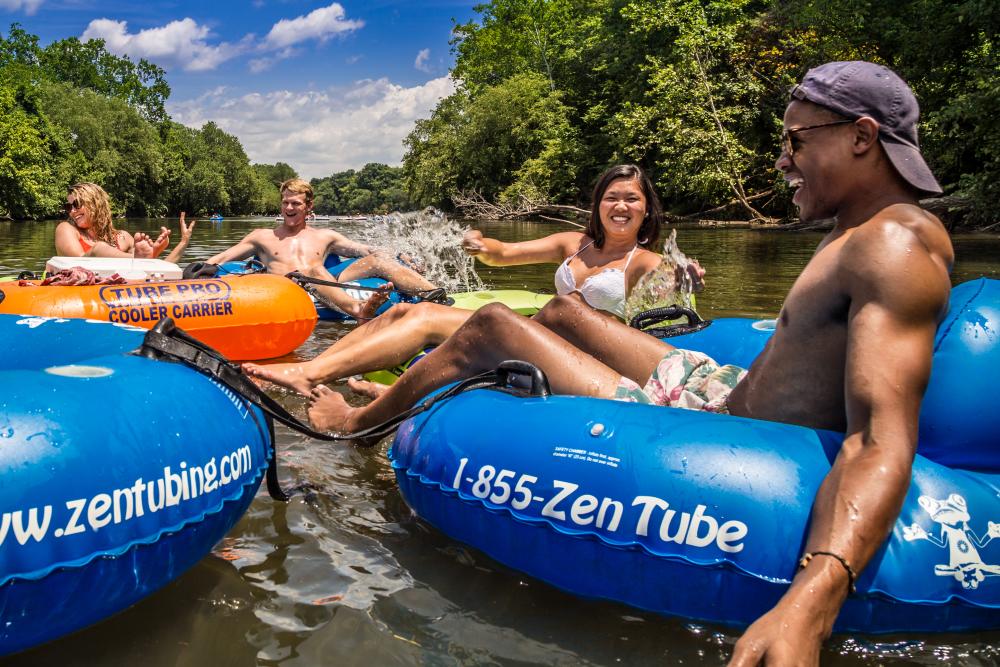 Asheville's river is one of the oldest in the world, and it is also one of the most versatile when it comes to go-with-the-flow adventures. Ride the French Broad River in a whitewater raft, on a stand-up paddleboard, in a tube, on a Bellyak (a kayak you ride on your belly) or in a canoe. Area outfitters can prepare floaters for any sort of trip. 
Sliding Rock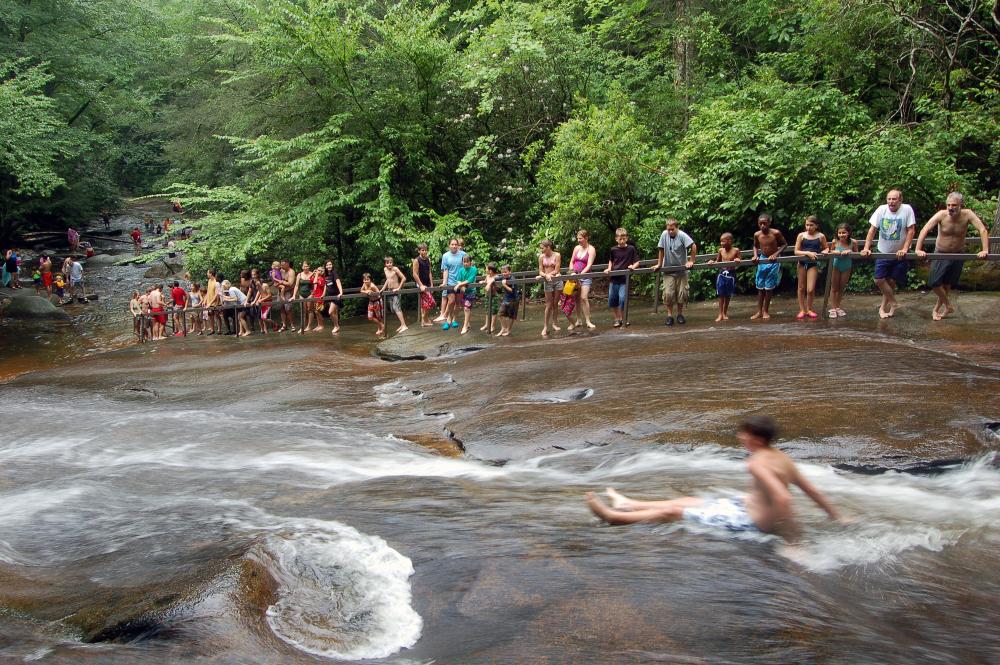 Take water sliding to a whole new level. This 60-foot natural water slide has been providing entertainment long before water slides were standard fare. There is just a $4 per person fee (this goes toward helping to maintain the area and pay the lifeguards). Lifeguards are on duty and the bathrooms/changing rooms are open from 10 a.m. to 6 p.m. To beat the crowds, avoid visiting during peak hours of noon-4 p.m. on Saturdays and Sundays. 
High-Elevation Mountaintops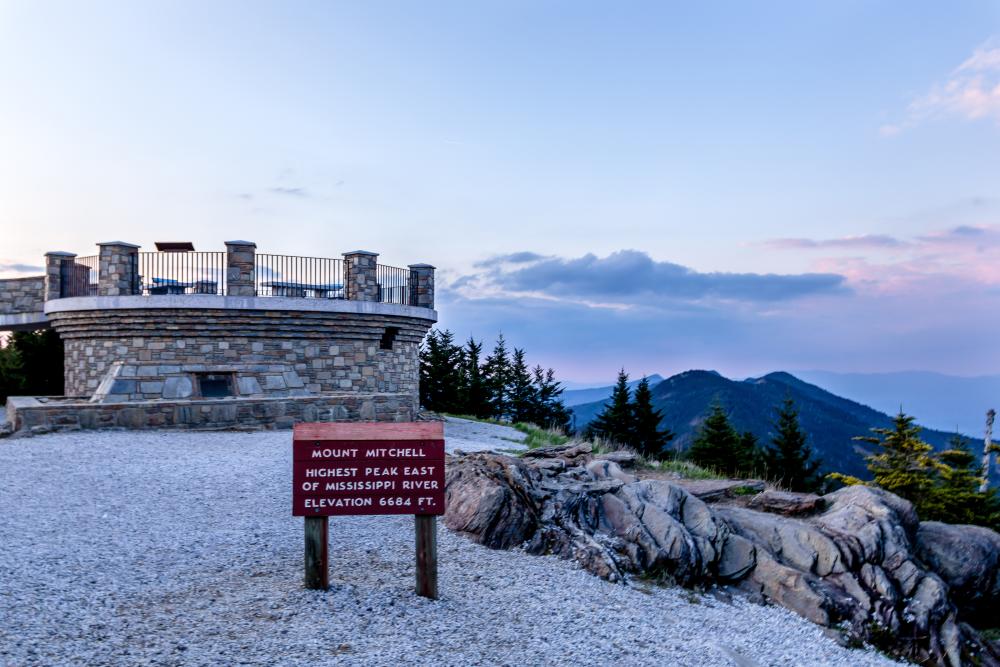 The Blue Ridge Mountains are home to the highest peaks east of the Mississippi River. These high-elevation mountaintops are often 10-20 degrees cooler than the urban areas! Yes, please! From the highest peak, Mount Mitchell, to iconic Mount Pisgah, take the Blue Ridge Parkway to reach these breezy spots.
Swimming Holes Near Asheville
Great swimming holes in the Asheville area are perfect for taking a refreshing dip. Be sure to arrive early as these areas are popular places to cool off.
Looking Glass Falls: Just down the road from Sliding Rock, off U.S. 276 heading south off the Blue Ridge Parkway, the base of this 80-foot falls is popular for cooling off and wading. Caution should always be exercised around the falls.
Graveyard Fields: A short hike through native rhododendron takes visitors to the lower falls where large slabs of rock become choice spots for sunbathing or picnicking. A short distant further, the Yellowstone Prong of the Pigeon River becomes shallow, slow and lazy, dotted with small gravel islands that make it a cooling off spot for even the youngest family members. Parking is located at mile marker 418 on the Blue Ridge Parkway, about 40 minutes from Asheville.
Carolina Hemlock Campground: Along the South Toe River you'll find a campground where adults and children can cool off in the chilly water that comes off Mt. Mitchell. Large slabs of rock are ideal for sunbathing or jumping, as the deepest part drops to 14 feet. The river runs along NC 80 North off of the Blue Ridge Parkway.
Please note: It can be dangerous to swim at waterfalls -- please use caution. Never get into the water above a waterfall. See our guide to waterfall safety.
Splasheville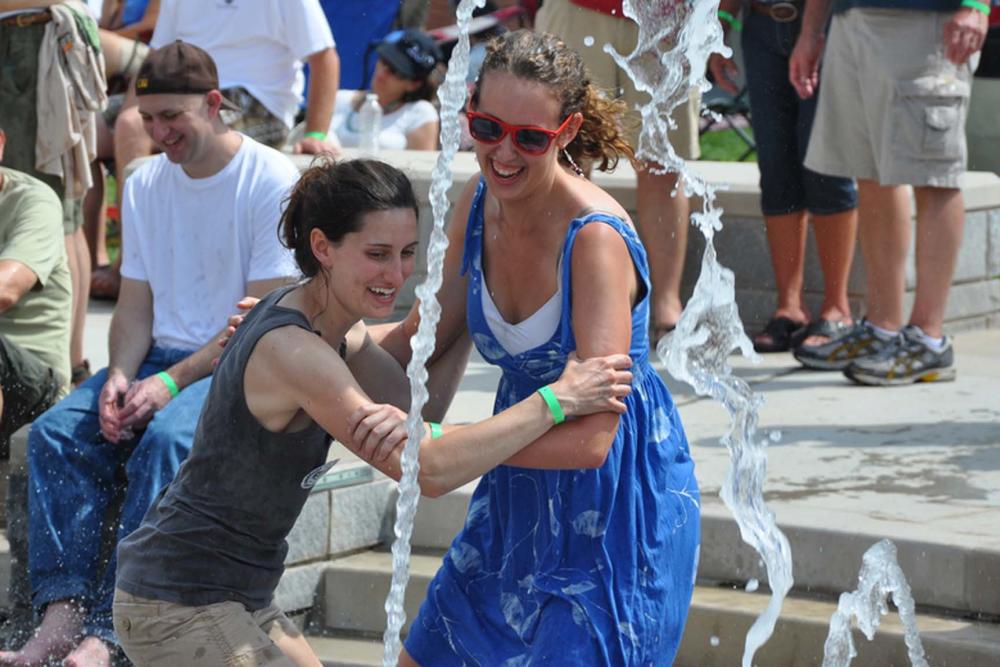 Asheville's interactive water fountain is located downtown in Pack Square Park. With arching sprays of water that fly up randomly, this is a perfect way to get soaked and cool off. Let the summer sun dry you off while relaxing on the rolling green field that the park provides. The fountain generally runs daily from 10 a.m. to 9 p.m. during the summer months and into early fall. Splasheville also closes during inclement weather and during some special events and festivals in Pack Square Park.
Shopping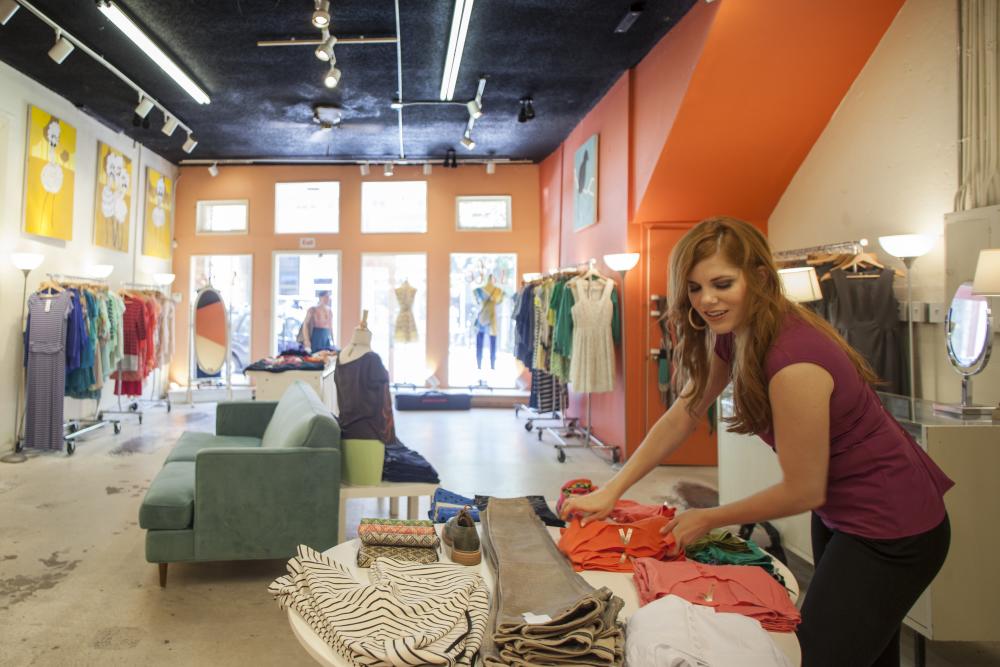 Ahhhh, air conditioning! You'll feel that cool breeze as soon as you step inside Asheville's many local shops and art galleries. Discover unique finds while staying out of the sun.
Museums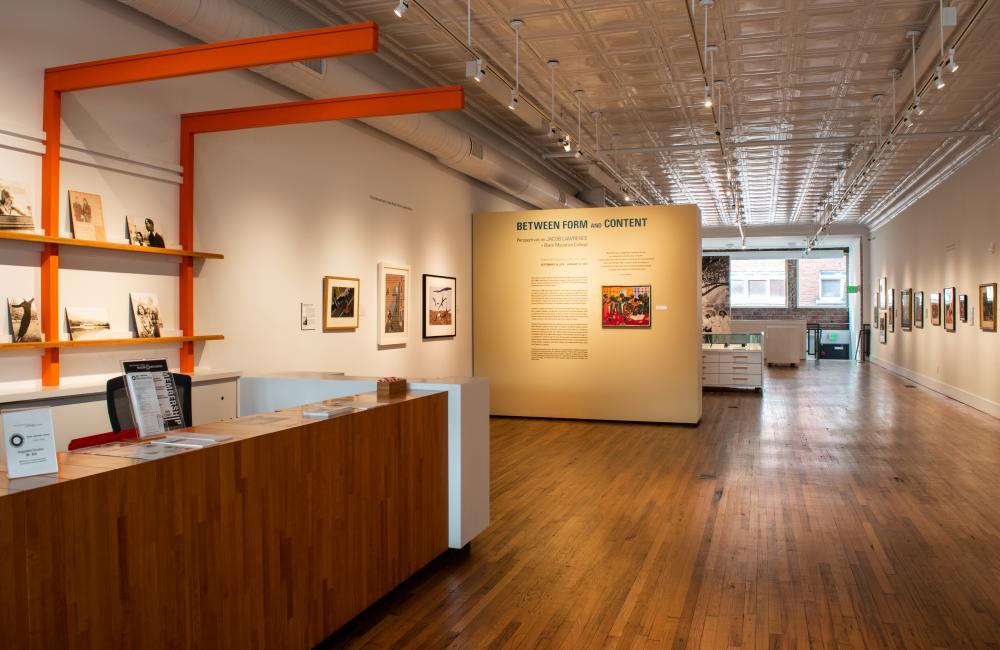 Beef up on culture at one of Asheville's museums -- several of which have no admission fee. The Antique Car Museum, Swannanoa Valley Museum and History Center, Black Mountain College Museum and Arts Center are all free to explore (although a donation is much appreciated). Other museums offer great value for your money such as the Asheville Pinball Museum, where your admission fee provides you access to 75 pinball and classic video games!
Sweet Treats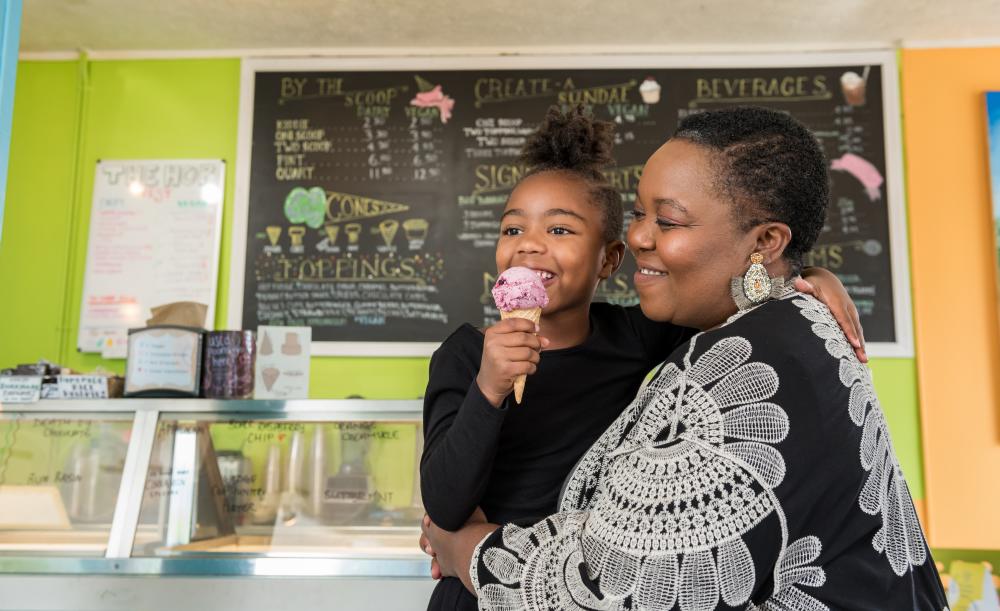 Take a break from exploring downtown and seek out a frozen snack. We've put together a list of 11 places to enjoy ice cream in Asheville, many of which are known for their quirky and locally inspired flavors. Also keep an eye out for food carts such as Buggy Pops which often make an appearance at area farmers markets.
Cold Beer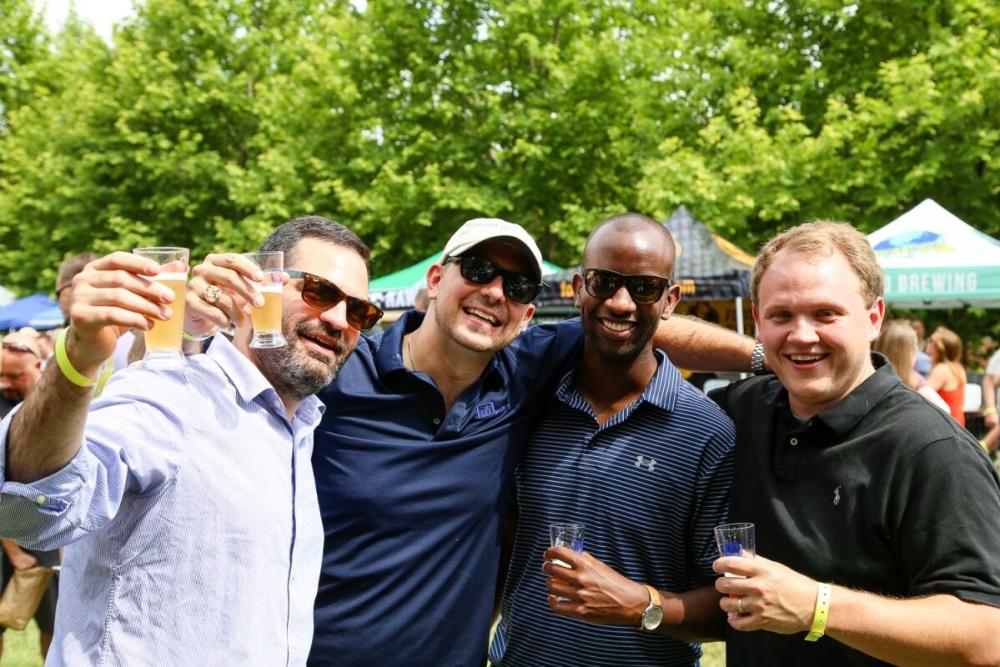 In Beer City USA, a great way to end a day of adventure in Asheville is with a cold one at one of the city's over 50 brewery locations. 
Updated July 27, 2023