19 Things to Do on A Rainy Day in Asheville, NC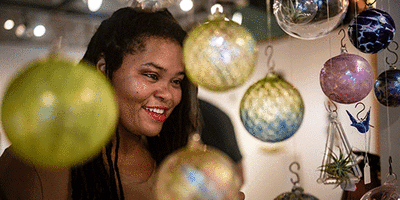 While Asheville is known as a world-class outdoor adventure destination, you may be surprised by the wealth of indoor activity options at your fingertips when you visit.
So, when you see rain pop up in the forecast, don't despair! There are more than enough adventures on this list to explore until the sun comes out again.
1. Museums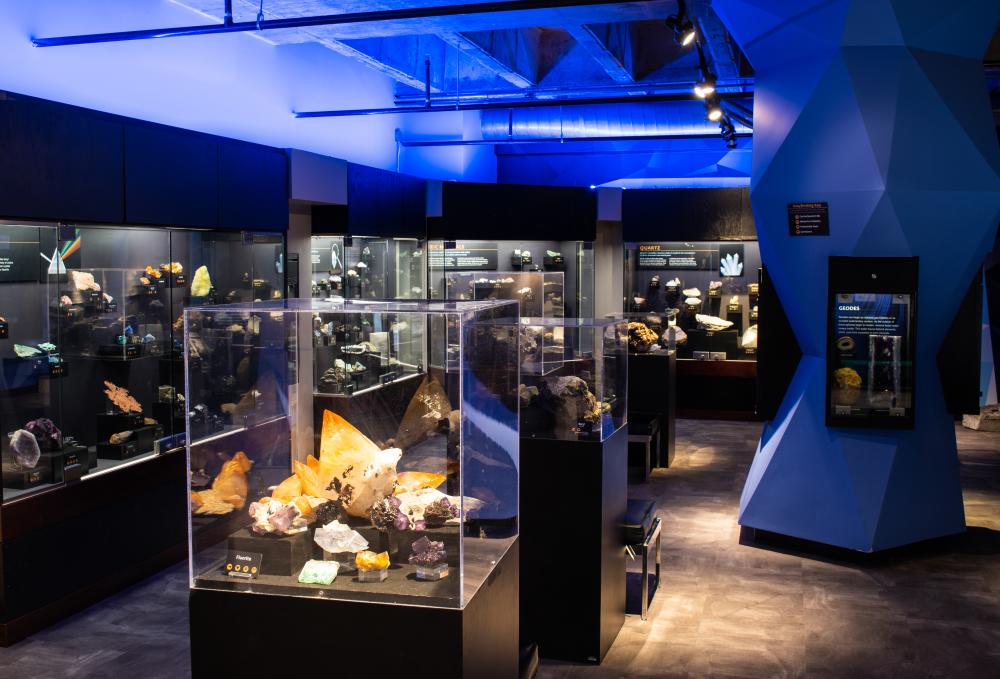 In culture-rich Asheville, a growing number of museums will help you explore science, art, music and history. Asheville's museums are highly interactive, giving you the opportunity for a hands on experience.
Visit the family-friendly Asheville Museum of Science, dive into the life and work of music pioneer Dr. Bob Moog at the Moogseum or take a stroll through the new Asheville Art Museum.  
The Black Mountain College Museum and Arts Center in downtown Asheville provides you the chance to see fresh exhibitions (rotating every four months) and you can roll back the clock and admire gorgeous vintage automobiles at the Antique Car Museum in Grovewood Village (open April through December).
For a full list of museums, see our guide to museums in Asheville.
2. Asheville Pinball Museum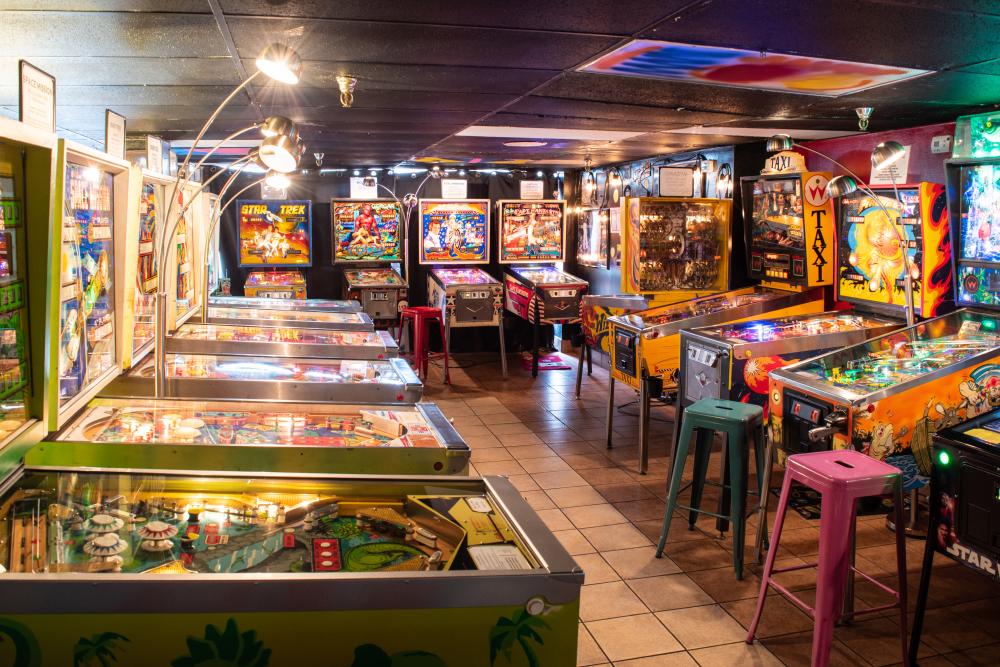 While "museum" is in the title, the Asheville Pinball Museum is truly a place to play! Play more than 35 pinball machines as much as you'd like for just one admission price! The pinball machines range from antiques (from as early as the 1960s) to newer games. While you play, take your pick of snacks, soda and beer.
3. Biltmore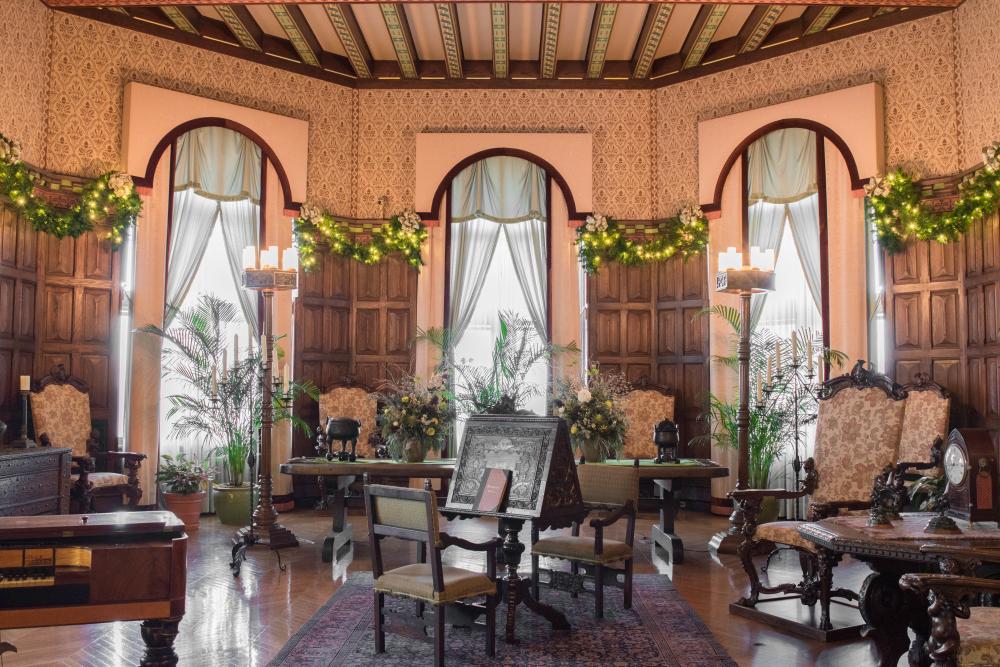 Take a self-guided or guided tour of Biltmore House, America's largest home, for an up close look at the stunning architecture of this 1890s mansion. The self-guided tours of Biltmore take you through three levels of the house. With your admission comes a free wine tasting at Biltmore Winery, the most visited winery in the United States. And, make sure to stop inside The Conservatory, a gorgeous greenhouse at the foot of the Walled Garden that is home to a large collection of exotic flowers, ferns, orchids and other plants.
4. Thomas Wolfe Memorial State Historic Site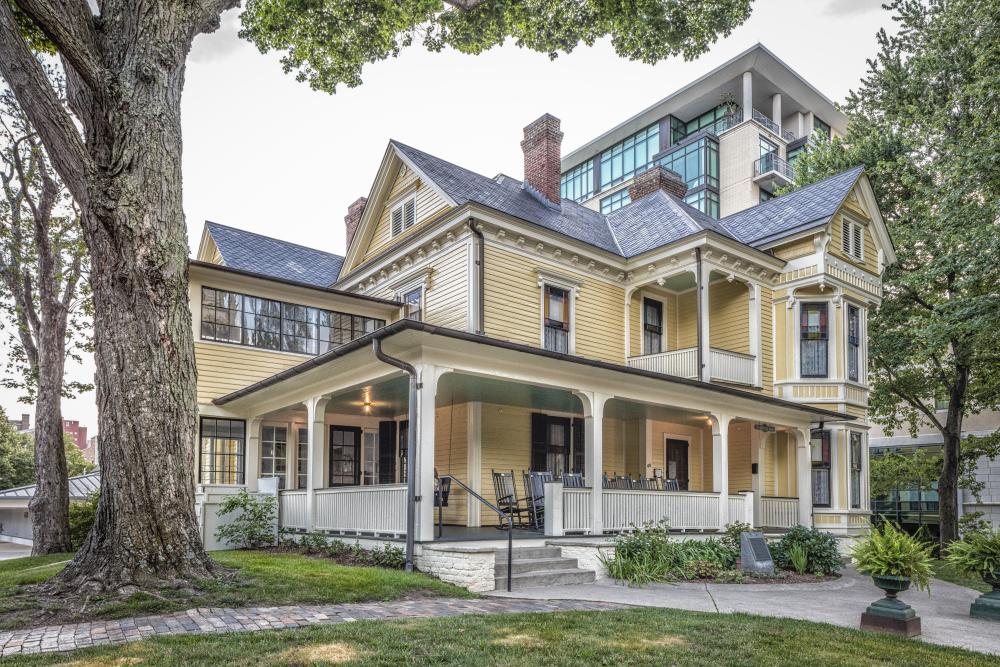 Discover Asheville's literary past at the childhood home of famous novelist Thomas Wolfe. The house and the colorful characters who lived there provided the inspiration for his novel Look Homeward, Angel. Guided tours of the Thomas Wolfe Memorial are offered daily at half past each hour.
5. Biltmore Village Antique District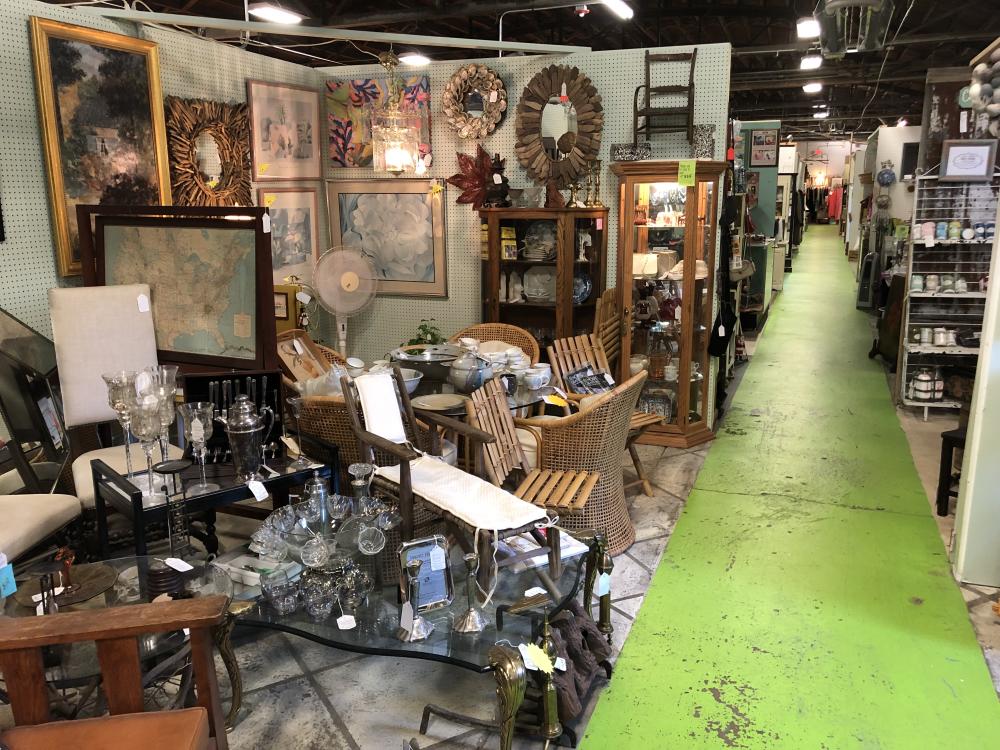 Nearly 500 independent dealers sell their antique wares in 10 convenient antique stores and malls within minutes of the Biltmore entrance gate. Among the largest antique stores are The Antique Tobacco Barn, Sweeten Creek Antiques, The Screen Door and the Regeneration Station. See our guide to antique shops in Asheville for a full list of shops.
6. River Arts District Studios and Galleries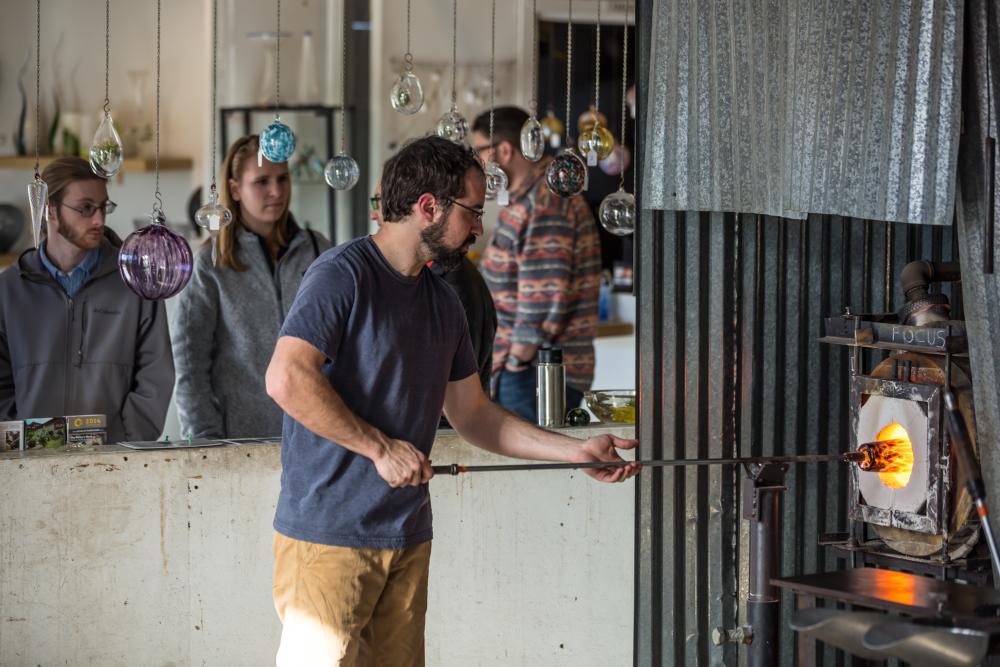 Once-bustling industrial mills now house more than 200 artists studios in the River Arts District just five minutes from downtown Asheville. Watch the artists at work in their studios, shop for one-of-kind art pieces and make your own art with hands-on experiences, such as glassblowing at the North Carolina Glass Center. Just remember to bring an umbrella to use when walking from one studio/gallery to the next.
7. Folk Art Center on the Blue Ridge Parkway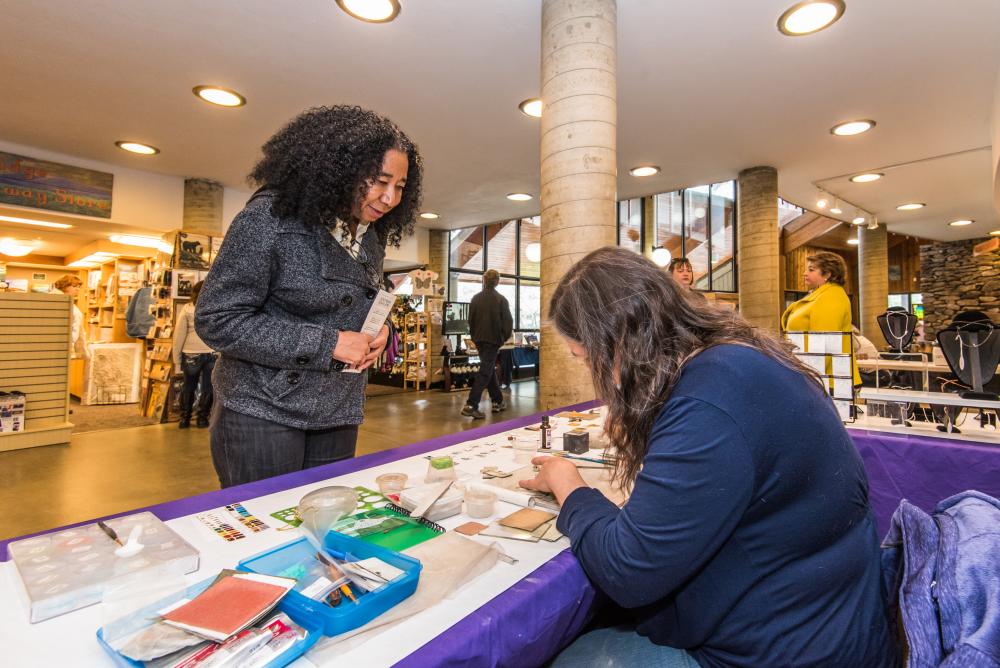 The most visited attraction on the Blue Ridge Parkway, the Folk Art Center, is a destination in its own right. See the work of the talented artists of the Southern Highland Craft Guild, shop for fine mountain crafts and see live craft demonstrations (on select days).
8. Shopping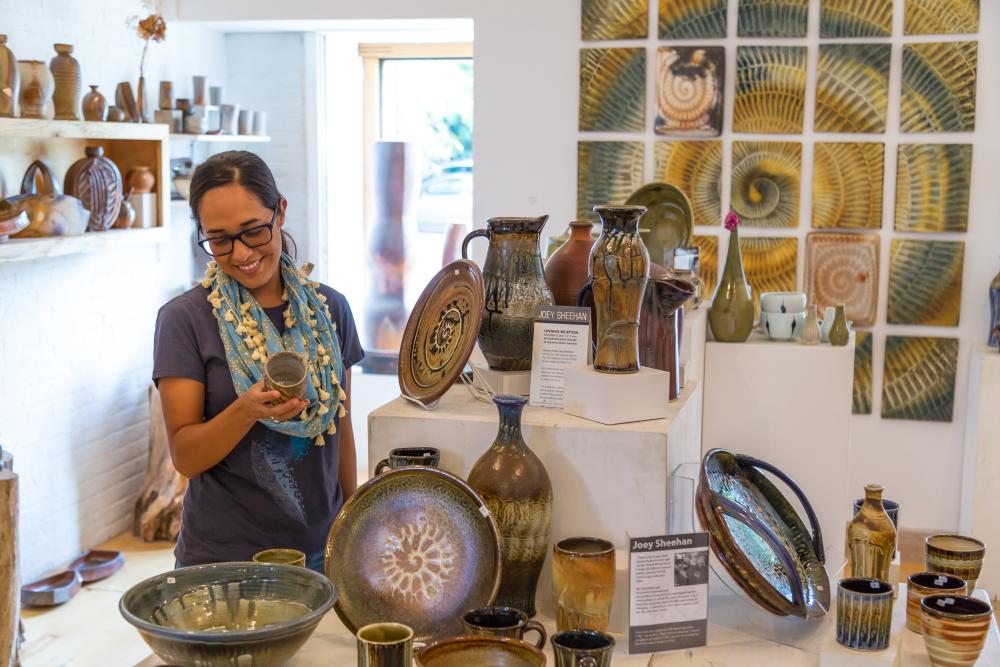 With so many local and independent shops throughout town, it's easy to spend a few hours or even a whole day shopping for one-of-kind treasures at boutiques and galleries. Among great indoor shopping areas is the Grove Arcade, an architectural gem in downtown Asheville.
9. Asheville Retrocade
Gamers will love the Asheville Retrocade where you'll have at your fingertips more than 5,000 video games, pinball, billiards, skeeball and foosball. For just $10 enjoy unlimited play until closing at 2 a.m. (21 and over after 9 p.m.). Craft beer, wine and Coke products are available for purchase.  
Other family-friendly indoor gaming centers include Lakeview Putt & Play, which offers four virtual reality (VR) booths, and the Mountain Play Lodge in south Asheville, which is designed for a younger audience and has a main floor with indoor play equipment.
10. Escape Rooms
Solve the puzzle and make your escape! An escape room is a hands on experience in one or more rooms where you work with your team to discover clues and accomplish a goal in a limited amount of time. Among the escape rooms in Asheville are A-Escape, Breakout Asheville, FOX-N-OTTER and Black Mountain Escape.
11. Asheville Pizza and Brewing Movies
Enjoy great pizza, brews and movies at Asheville Pizza and Brewing's north location (Merrimon Avenue). The restaurant has its own cinema, as well as a game room that comes complete with classic video games and pinball.
Love movies? Also check out Asheville's alternative cinema, The Grail Moviehouse, or see independent films at Asheville's oldest downtown cinema The Fine Arts Theatre.
12. Brewery Tours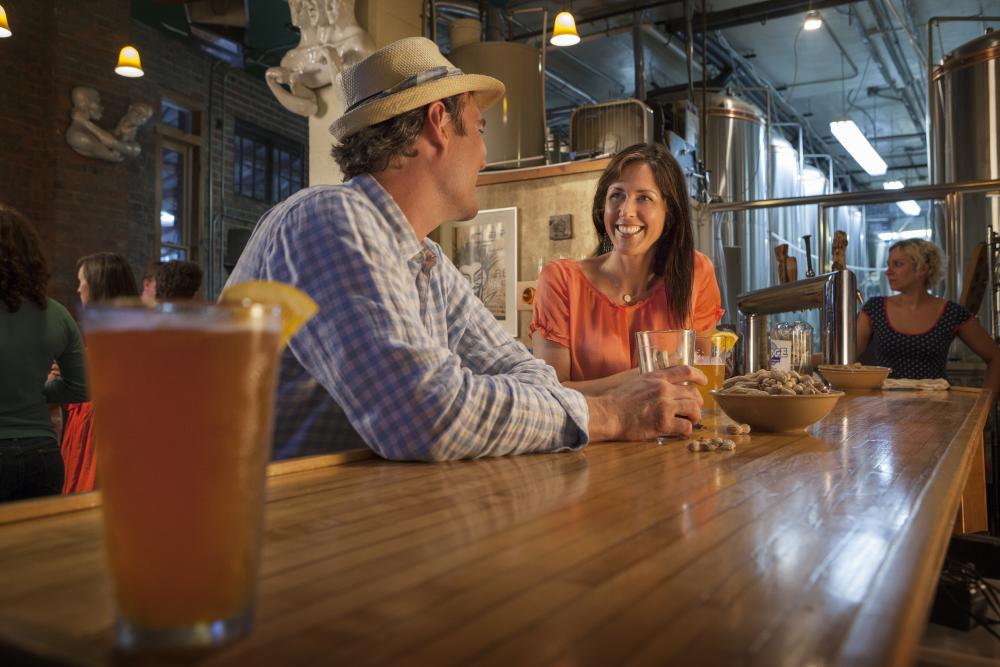 There are 50 breweries in the Asheville area, several of which have their own tours. Take a tour of New Belgium's Asheville brewery, former winner of USA Today 10 Best Readers' Choice Award for Best Brewery Tour. Tour Sierra Nevada's stunning production facility in Mills River. Or, leave it to the experts to plan a tour for you! Jump on the Asheville Brews Cruise, take the educational Brew-ED Tours or book a private tour with Asheville Brewery Tours. If you're not looking for a brewery tour, check out Asheville Coffee Tours. This tour takes you downtown to some of Asheville's best coffee shops. 
13. LaZoom Comedy Bus Tour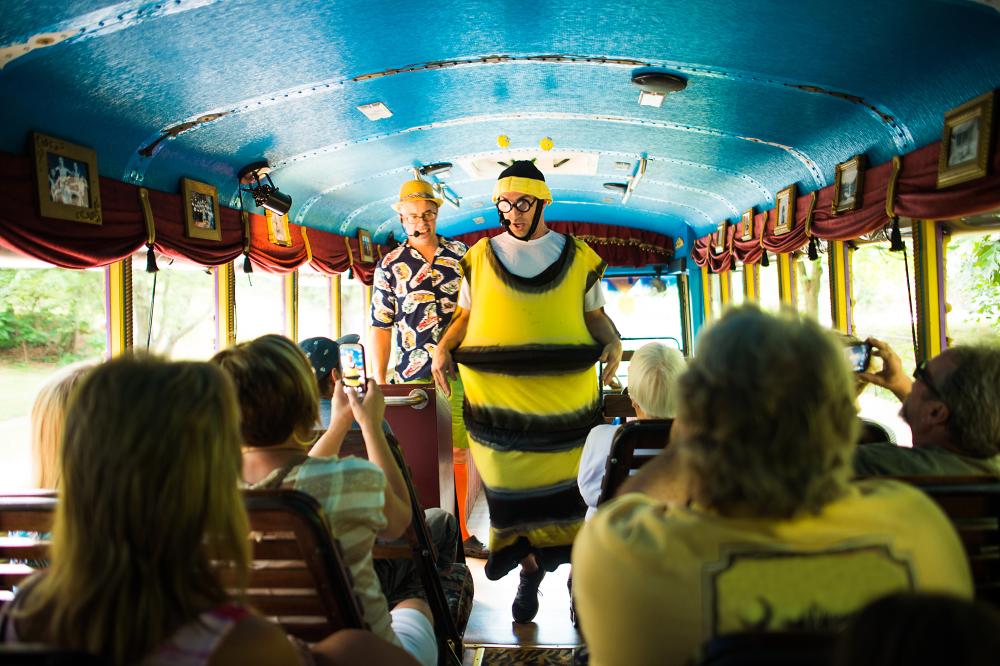 Hop on the purple bus! LaZoom has a comedy tour that will have you rolling through Asheville. The bus has plastic shades to keep out the rain.
Or, hop on the Gray Line Trolley for a history and sightseeing tour of the city. 
14. French Broad Chocolate Factory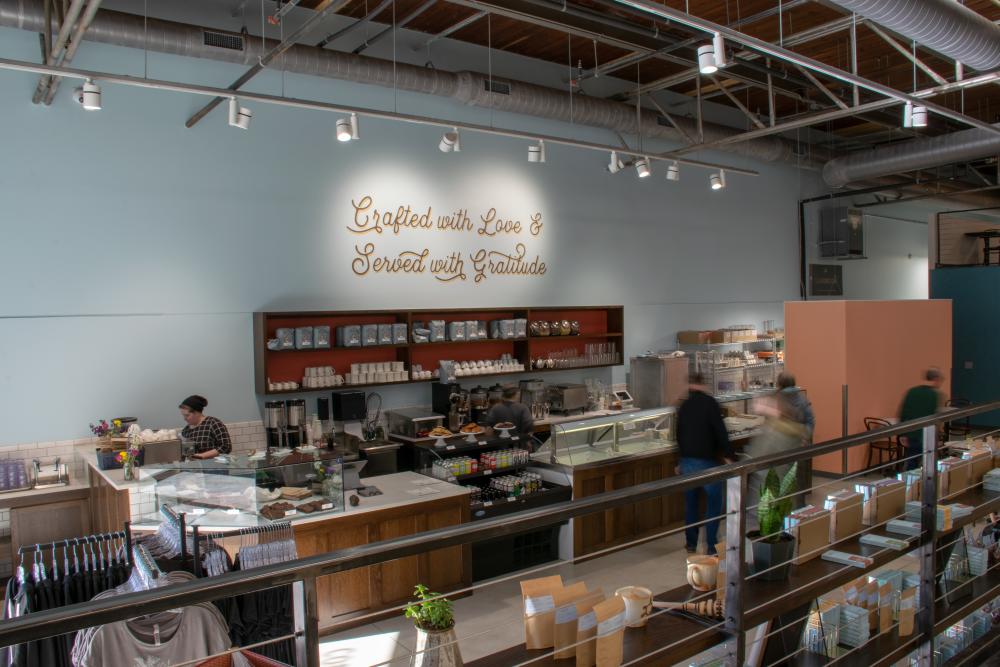 Make your rainy day sweet! Tour the French Broad Chocolate Factory to learn how these master chocolatiers transform cacao into awesome chocolate. Tours are offered daily at 2 p.m. and 4 p.m.
15. Spa Day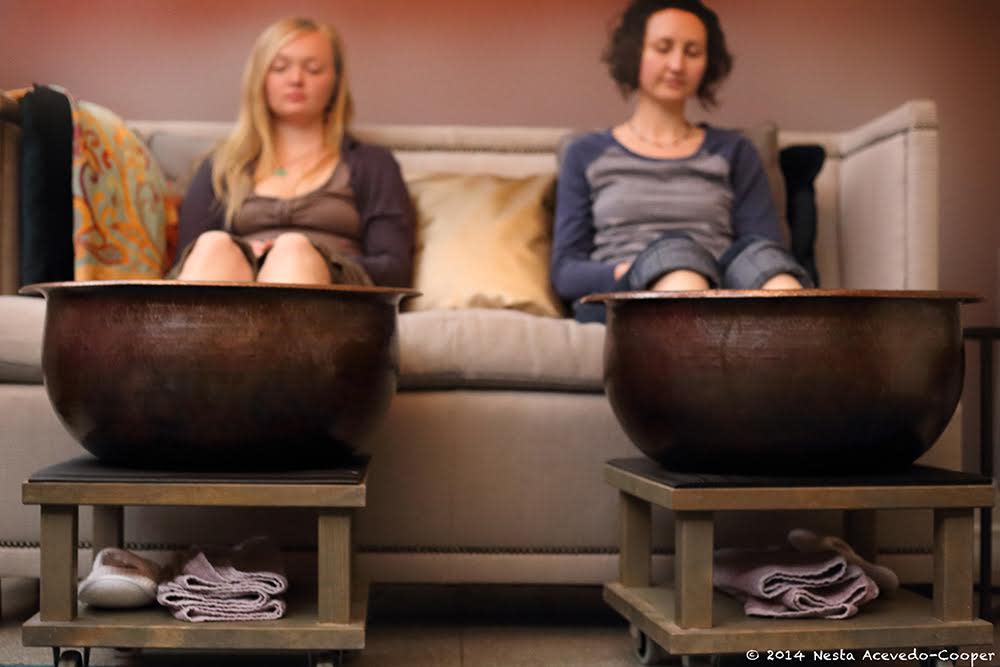 Asheville has long been known as a place of wellness and rejuvenation. Enjoy a soothing foot soak at Wake Foot Sanctuary, go weightless with a salt water flotation experience at Stillpoint Wellness or meditate inside the Asheville Salt Cave or The Salt Spa of Asheville. See our spa guide for a full list of spa experiences in Asheville.
16. The Omni Grove Park Inn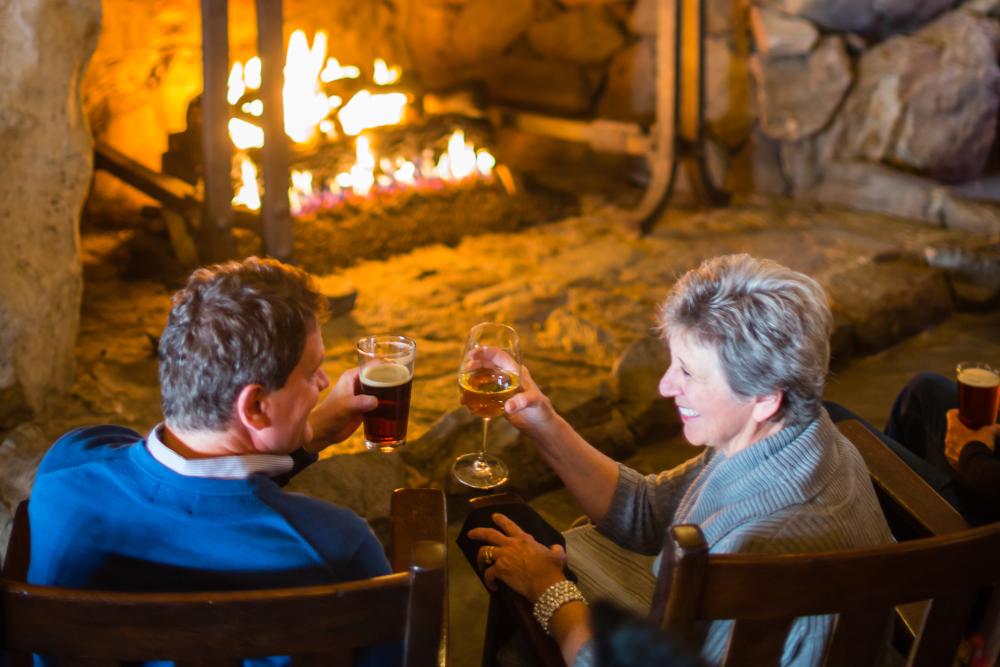 Relax at the spa, shop and dine at the historic Omni Grove Park Inn. You do not need to be an overnight guest to visit this Asheville landmark. During colder weather months, there are few better places to be than sitting in a rocking chair in front of the giant fireplaces in the Great Hall.
17. Bookstores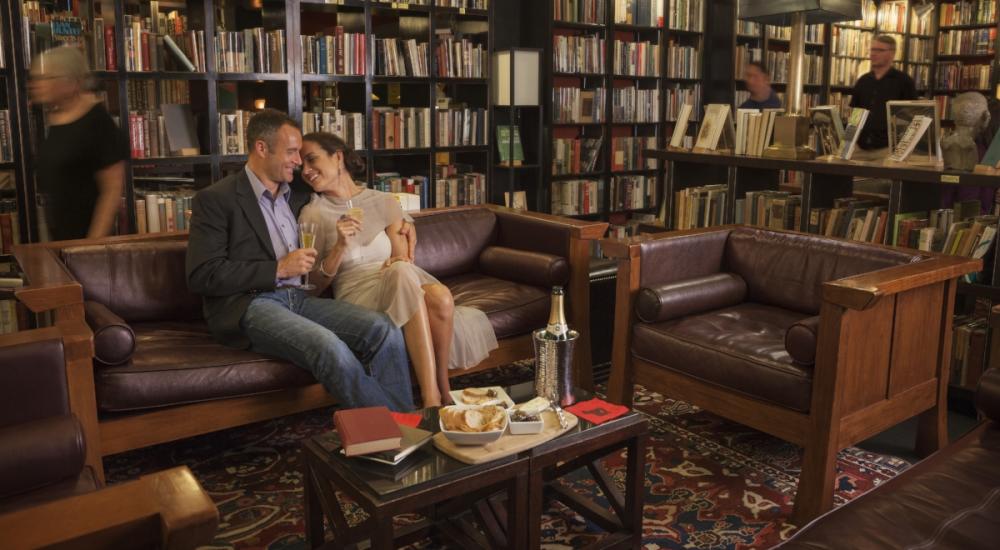 Malaprop's has earned a national reputation as a top notch bookstore/coffee shop with author events throughout the year. You can lounge and sip wine at the Battery Park Book Exchange while perusing thousands of used books. Or, get lost in the pages at Downtown Books & News.
After purchasing your book of choice, head over to one of Asheville's cool coffee shops for a cup of joe, a great atmosphere and a truly local experience. See our guide to Asheville's best coffee shops.
18. Cooking Classes
Explore a variety of techniques and local ingredients with the help of several cooking class experiences in Asheville. From classes held in a 1930s log cabin to classes in a home setting overlooking the mountains, check out these great options for a special culinary adventure: The Asheville Kitchen, Asheville Mountain Kitchen, Cottage Cooking and Log Cabin Cooking. 
19. Go for a drive
If the conditions safely allow, go for a scenic drive through the area. Here are some of our favorite scenic drives in Asheville for every season. 
Updated February 23, 2023