Scenic Drives for Any Season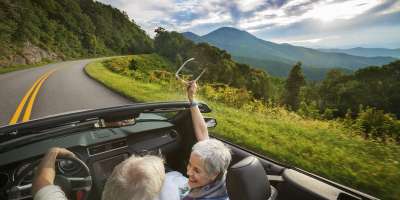 There's Always Something Around the Bend in Asheville
You don't have to travel far from Asheville to become immersed in natural beauty. The topography of the Blue Ridge Mountains lends itself to some of the best scenic drives and awe-inspiring panoramic views you'll find in the southeast. Within minutes, find yourself surrounded by the same forests, waterfalls and vistas that lured George W. Vanderbilt to these mountains so many years ago.
Mountain Explorations Any Time Of Year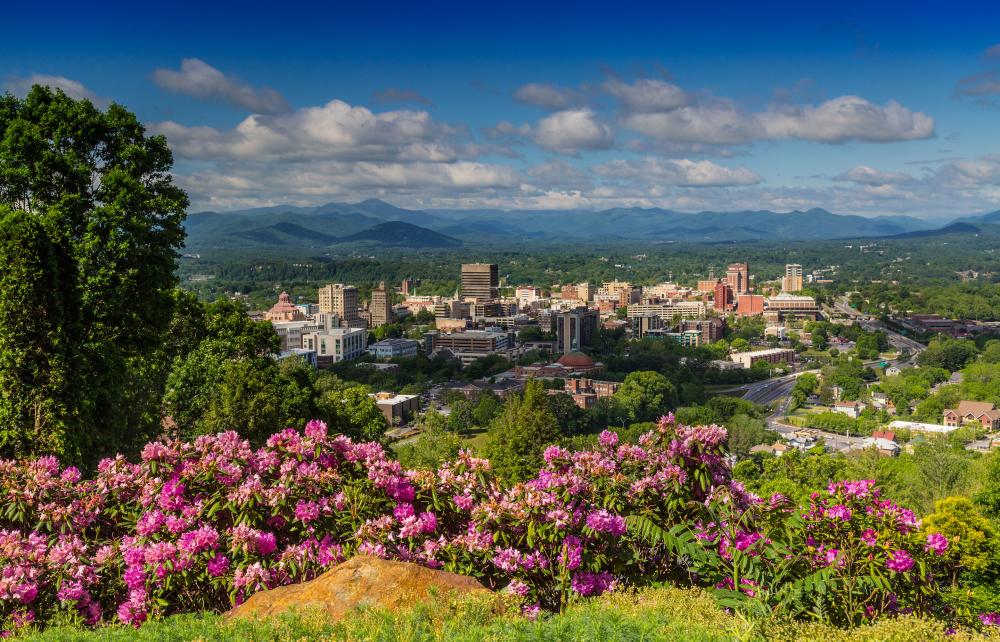 Asheville experiences four distinct seasons, each one offering a different type of scenic drive. Mild winters and the crisp air of spring provide better long-range views, while summer and fall usher in the perfect time for park and hike adventures. No matter when you plan to visit, make time for a day trip from Asheville to experience some of our favorite scenic drives.
Onward And Upwards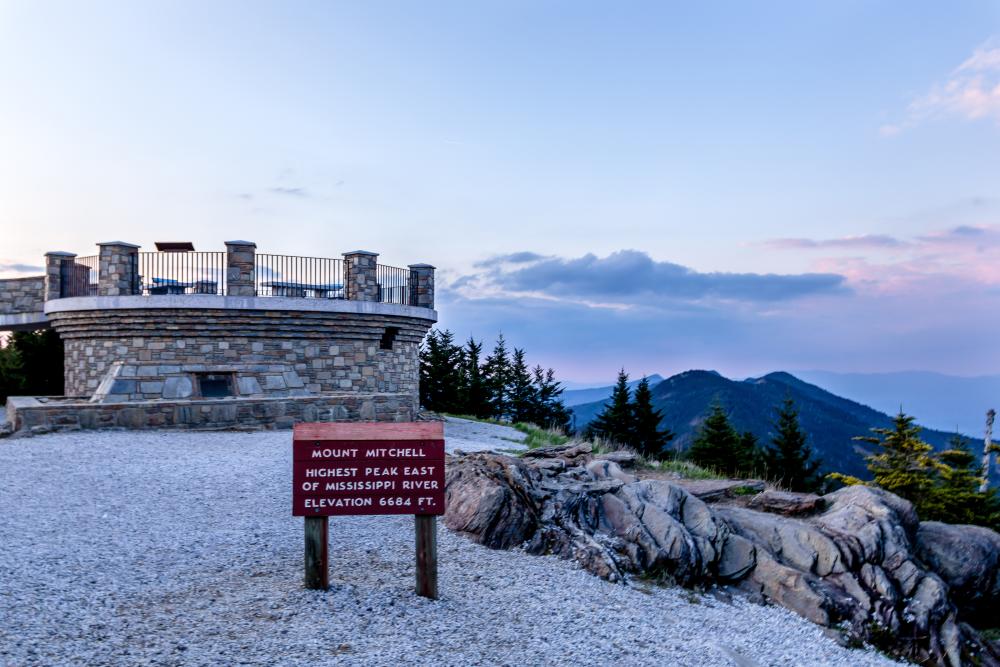 Discover an epic 365° view at 6,684 feet in elevation. From Asheville, travel north along the Blue Ridge Parkway until you reach the summit of Mount Mitchell, the highest peak east of the Mississippi. Along the way, enjoy the gradual change in plant life as you pass through a diverse mix of microclimates.
Easy Riders
Take your love of motorcycle riding to an exhilarating level by driving the Tail of the Dragon. Located west of Asheville, this 11-mile stretch has 318 curves, making the road a bucket list drive for riders from around the world. Guided tours are available.
Scenic Spots For A Photo Op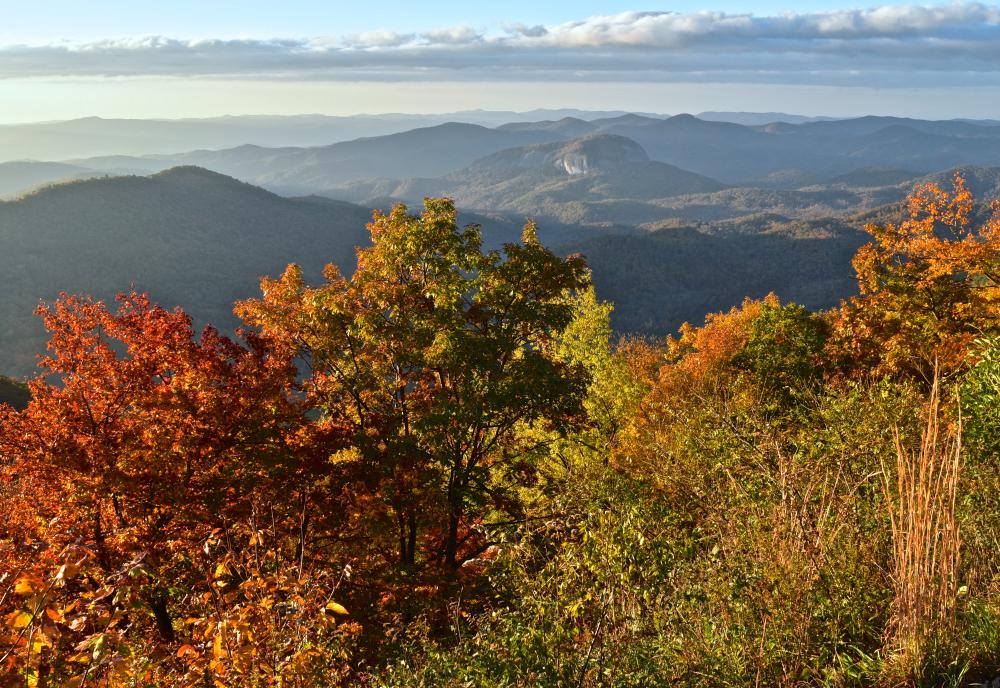 Venture south of Asheville along the Blue Ridge Parkway toward the waterfalls of Transylvania County. Popular spots for photography include Looking Glass Rock, Black Balsam Knob and Graveyard Fields. Multiple overlooks line the road providing plenty of options to capture that perfect selfie.
Go Back In Time
For the history buff, take a trip west of Asheville and drive through Maggie Valley into Cherokee. Traveling down Hwy 19 toward Hwy 441 you'll find Dale's Wheels Through Time transportation museum, one of the most photographed views in the mountains, Soco Waterfalls and the Museum of the Cherokee Indian.
Edible Asheville
Spend a day exploring the wilder side of Asheville's culinary scene. All along the Blue Ridge Parkway you'll discover u-pick adventures ranging from blueberry bushes to apple orchards. For those in search of savory, the WNC Cheese Trail will have you exploring some of the finest creameries in the region.
Here are some more favorite drives for an afternoon of winding curves and windshield views:
Hot Springs
Why Go? Hot Springs, named for the hot mineral springs there, is a haven for those seeking outdoor adventure, healing and relaxation, a romantic getaway or family vacation.
Directions: From Asheville, follow U.S. Highway 19/23 north. Take the Marshall exit to U.S. Highway 25/70. Stay on 25/70 until the highway turns toward the left between Marshall and Hot Springs. Immediately before this turn look for a place to pull off the road on your left. Stop for a leisurely walk along the Laurel River Trail. This trail, which lies on a flat railroad bed, follows three miles of the Laurel River to the French Broad River. After your hike, you might want to go into Hot Springs for dinner or a soak in the mineral baths. To get to Hot Springs, get back on 25/70 and travel five miles. From Hot Springs, return on Highway 209 south to Highway 63 south.
Scenic Drive Time: 1 hour 30 minutes round–trip
Asheville Lookouts On Town Mountain & Elk Mountain
Why Go? Cruise along high peaks while staying close to town so you can still make your dinner reservation.
Directions: Take I-240 east to exit 5B. Take a right onto Charlotte St. At the next traffic light, take a left onto College St. At the next light, take a left onto Town Mountain Rd. Follow this for about 6.3 miles, until you reach a crossroads. You may park here to access some hiking trails, or continue by taking a left before the stop sign which puts you on Webb Cove Rd. In 2.2 miles, yield left onto Beaverdam Rd. If you choose to follow this to the end, take a left onto Merrimon Ave., which will bring you back downtown.
You also have the option of, after just over 2 miles on Beaverdam Rd, making a right on Elk Mountain Scenic Hwy. Continue for just under 3 miles and yield left onto Ox Creek Rd. Ox Creek Rd eventually becomes Reems Creek Rd, which will take you to Merrimon Ave and back downtown.
Scenic Drive Time: 35 minutes or 1 hour 21 minutes (both round–trip)
VIEW ROUTE 1 MAP VIEW ROUTE 2 MAP
River Views With French Broad Overview To Marshall
Why Go? N.C. 251 was built along old Indian trading paths, which the Indians used to cross through the mountains to trading posts and villages in the Tennessee and Ohio River valleys. Over the years, the river cut away at the rock valley walls leaving a relatively flat river bed. For the Indians, and later the settlers, river beds were the easiest places to build paths, roads and railroads. Look for mountain laurel and other wildflowers as you drive.
Directions: Take U.S. 19–23 north out of Asheville. Take the Weaverville exit to begin a 14–mile scenic drive along the French Broad Overview by driving along U.S. 25–70 Bypass toward Marshall. Turn left at the first stoplight onto Monticello Road, which is also State Road 1727. Follow Monticello Road for three miles through a rural residential area until it ends at N.C. 251. Turn right onto N.C. 251 near the town of Alexander. The road winds along the French Broad River, which was named for the French who inhabited the region in the 18th century. Continue on N.C. 251 after it meets with U.S. 25–70 Business until you come to Marshall. This little town is the seat of Madison County and was named for Chief Justice John Marshall in 1852. Stop in Marshall for lunch or have a picnic along the river. To return to Asheville, you can retrace your path along the French Broad Overview or follow US 25–70 Business until it reaches US 25–70 Bypass. Follow the bypass to U.S. 19–23 at Weaverville.
Scenic Drive Time: 1 hour round–trip
Soul Of Music Riding Black Mountain Rag To Chimney Rock
Why Go? You will follow the Black Mountain Rag, a scenic route named for an old fiddle tune about the dark green Lauada Firs that give the Black Mountains their name. In musical terms, a "rag" is a tune with multiple twists and curves up and down the scales. This scenic route twists and turns through the mountains like the music itself.
Directions: Take exit 64 off Interstate 40 at Black Mountain. Coming from Asheville, turn right off the exit ramp at Black Mountain and follow N.C. 9 south towards Bat Cave. The road winds along the Rocky Broad River, joining Hickory Nut Creek near the intersection of U.S. 64, U.S. 74 and N.C. 9 at Bat Cave. Turn left and follow N.C. 9/ U.S. 64 east. You might want to stop for lunch in the town of Bat Cave, so called for a nearby cave inhabited by bats and other rare mammals, or you can continue on to Chimney Rock. At Chimney Rock Park, you can hike to the top of the Chimney overlooking Hickory Nut Gorge and Lake Lure or down to the base of Hickory Nut Falls. Look for indian paint brush, galax, white irisette and other wildflowers. Return to Asheville via U.S. 74, passing through the town of Fairview.
Scenic Drive Time: 1 hour 33 minutes round–trip
One Historic Town To Another
Why Go? Founded in the early 1800's, Waynesville is known for its rich history. It was the scene of the last battle in the eastern theater of the American Civil War, and is just northwest of Cold Mountain. Brevard is known as "The Land of Waterfalls," but also has a vast music culture.
Directions: Leaving the Asheville Visitor Center, head southeast on Montford Ave. Merge onto I-240 W, then merge onto I-40 W. 20 Miles later, a slight right onto US–74 W will lead you to Waynesville 6 miles later. From there, US–74 N leads you directly to Brevard (in about an hour). Take 280 E to I–26 W to head back towards Downtown Asheville.
Scenic Drive Time: 2 hours 16 minutes round–trip
North Carolina Arboretum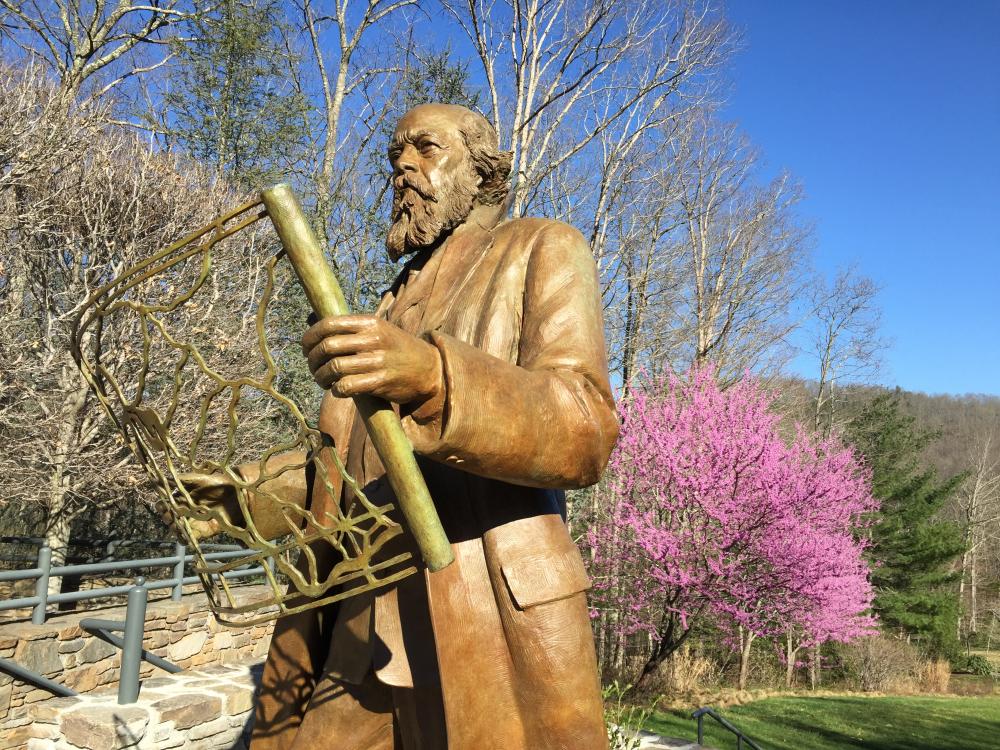 Why Go? Venture out to the North Carolina Arboretum for a calming day outdoors. Situated on 424–acres, the Arboretum is surrounded by the 6,000–plus acres of the Bent Creek Research and Demonstration Forest. Take a hike or bike along one of the nature trails, visit the state–of–the art Greenhouse complex or attend one of the educational programs and workshops.
Directions: From Interstate 26 east take exit 33. Go south on NC Highway 191 for about two miles and follow directional signs to the North Carolina Arboretum. Frederick Law Olmsted Way winds along Bent Creek to the Arboretum's core gardens. Throughout the spring and summer, the Arboretum is filled with various flowers, as well as blossoming shrubs and trees (Map it).
Scenic Drive Time: 45 minutes round-trip