Explore the Western North Carolina Cheese Trail Near Asheville, NC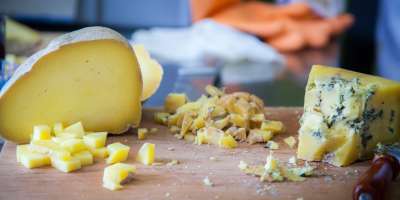 Taste Southern Cheese
The Western NC Cheese Trail covers the hills and dales of the Appalachians and foothills. Exploring it is a great way to soak up some rural mountain beauty and sample some of the best handmade cheese made in the South. Connect with cheesemakers, see how and where these delicious dairy products are crafted, and buy your favorites straight from the producers.
A visit to these four award-winning cheesemakers takes you to the heart of the artisan cheese movement. They use both goat and cow milk and run the gamut from new operations to decades of experience crafting artisan.
In the six years since Jennifer and Andy Perkins started the Looking Glass Creamery, this small family farm has placed itself at the center of the state's cheesemaking boom. Looking Glass turns out 1,200 pounds of cheese a week. Purchase their award-winning cheeses from the Williams Sonoma catalog or get the whole experience by visiting the Creamery, where you can pair your selection with a glass of wine and local delicacies like preserves and smoked meats. Don't miss the goat's milk caramel.
The 28-acre Round Mountain Creamery is North Carolina's only "Grade A" goat dairy and farmstead creamery. Round Mountain's 200 Alpine and LaMancha goats are responsible for 12 delicious varieties of farmstead soft and seasonal aged cheeses, including the award-winning Amber Moon. Farm visits and tastings are by appointment only and cost $5 per person, which is credited toward any cheese purchase.
Victor Chiarizia spent 33 years blowing glass before turning his artistry to making European-style cheeses at his Blue Ridge Mountain Creamery. Victor starts his luscious products with the raw milk of Jersey cows raised in local pastures, then ages them to unique perfection in a cave he built specially for the task. Make an appointment to visit the creamery and sample the hand-crafted varieties of blue cheeses or meet Victor most Saturday mornings at the City Farmers' Market downtown.
Carolina Mountain Cheese Fest and ASAP Farm Tour Events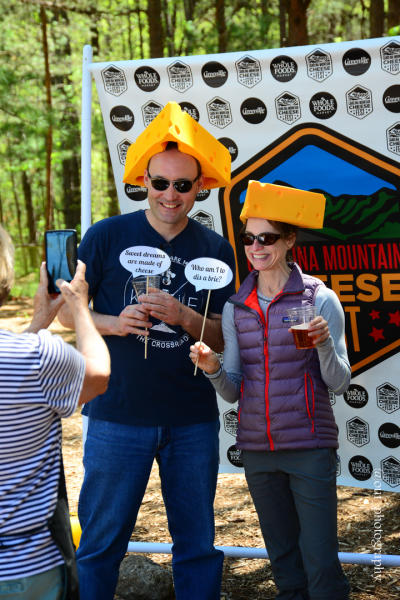 Looking for more ways to celebrate artisan cheese and rural mountain farm life? Check out these two annual events.
The Carolina Mountain Cheese Fest pays homage to southern artisan cheeses each April. Meet cheesemakers, sample and purchase cheese and other dairy products while learning about the process from the artisans or through workshops, demonstrations and discussions. You can also get up close with the dairy animals responsible for the many varieties of delicious cheese.
2022 Carolina Mountain Cheese Fest details to know before you go
Another experience to consider happens one weekend each September. Farms in Buncombe, Haywood, Henderson, Madison, Rutherford, Transylvania, McDowell, and Yancey counties open their gates to the public for the ASAP Farm Tour. This fun family adventure is a chance to see how food is grown and raised in the mountains, sample farm fresh products and meet the people responsible. You can even rub hooves with the farm animals. You only need a ticket, a tour map and an adventurous spirit!
Updated December 15, 2021