Look Homeward, Thomas Wolfe Fans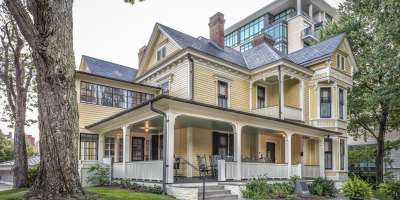 Follow in the Footsteps of a Literary Giant
Thomas Wolfe famously wrote "You can't go home again," but don't let that stop you from exploring the Asheville native's boyhood home.

A contemporary of F. Scott Fitzgerald and Ernest Hemingway, Wolfe secured his place in the American literary canon with the critically acclaimed publication of his unabashedly auto-biographical novel, "Look Homeward, Angel," in 1929. Local admiration didn't come as easily: His unflattering portrayals of family and some 200 thinly disguised townspeople of Asheville (aka "Altamont") prompted hometown scorn. Following eight years of self-imposed exile, Wolfe re-turned a hero in 1937, having boosted tourism during the Great Depression.

Asheville still embodies the "boomtown" spirit that so captivated Wolfe. "Some things will never change," wrote Wolfe, and a walk through his onetime stomping grounds continues to reveal a colorful cast of characters. 
House Call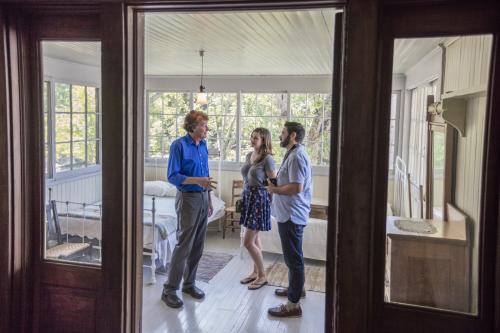 An itinerary following in Wolfe's footsteps begins, appropriately enough, at his shoes. One of 30 markers along Asheville's Urban Trail Walking Tour, a bronze replica of Wolfe's size-13 shoes sit in front of his mother's boardinghouse at 48 Spruce Street in downtown Asheville, now part of the Thomas Wolfe Memorial.

Officially the Old Kentucky Home and immortalized by Wolfe as "Dixieland," the yellow Queen Anne-style home provided Wolfe a boyhood rife with writing muses. When his mother moved in to manage the business, she brought with her six-year-old Tom, the youngest of her eight children. A 50-minute guided tour of the home sheds light on his unconventional upbringing. See everything from the dining room that fed his voracious appetite to the parlor's phonograph that a boarder used to teach a young Wolfe how to dance.
While away some time on the porch in one of 12 black rocking chairs, each sponsored by a notable state author such as Charles Frazier ("Cold Mountain"). As you linger, contemplate that Wolfe once called the rocking chair a symbol of our culture's inherent restlessness.
Walk His Way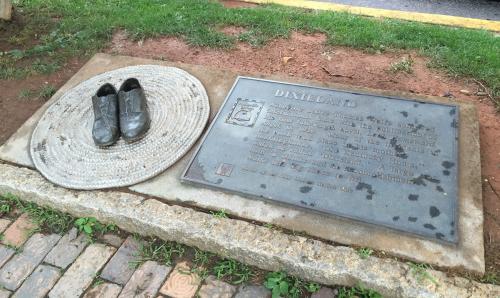 Continue following the Urban Walking Trail around the corner to Woodfin Street, where you can literally stand in Wolfe's footprints and scan a diorama that merges today's skyline with the neighborhood he knew. Across the street at the YMCA, a plaque marks the former site of Wolfe's birthplace, at a house his father built.
A few blocks south, a replica of the angel from his father's monument shop—a sculpture that factors throughout his famous novel—points heavenward in front of the Asheville Art Museum. (The original Italian marble angel lives behind wrought-iron fencing down in Hendersonville's Oakdale Cemetery.)
From Pack Square, amble south to Eagle Street, where Wolfe delivered newspapers as a boy, and over to Church Street. Here remains First Presbyterian Church, where 30 honorary pallbearers carried Wolfe's casket at his 1938 funeral.
Eat & Drink
Grab a seat at the counter at The Med, as actor Jude Law did in preparation of his role as Wolfe in the 2016 film "Genius." Open since 1969, the Greek diner evokes the sort of bustling downtown lunch counters that Wolfe frequented, both in real life and in his novels.
Final Destination
North of downtown, Riverside Cemetery nestles into the hillside over the French Broad River. Here Wolfe's body rests at his family's plot. Next to a jar of pencils that literary pilgrims leave (a tribute to his propensity to write by hand), the author's gravestone quotes his own prose: "The last voyage. The longest. The best." While you're there, wind along the cemetery's shaded paths to discover other notable natives such as author William Sidney Porter (O. Henry) and North Carolina Senator Zebulon Vance. Pick up a self-guided walking tour during office hours, or book a guided tour from History@Hand or AVL Lit Tours.