Asheville Events: A Seasonal Guide to the Best Local Events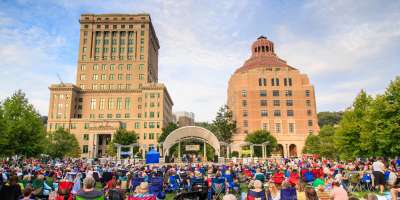 Asheville Festivals at a Glance
Which fest is the best? Here are top choices for Asheville festivals happening throughout the year.
Truly one of the great things about Asheville is that no matter what time of year you visit, there's a good chance you'll find a festival taking place either in the streets of downtown, by the banks of the French Broad River, or tucked away in a remote mountain meadow. Ashevillians love a good party and with so many celebrations planned throughout the year, it's no wonder why this place was dubbed "the happiest city in America."
The following list is a mere sampling of some of the best mountain music jamborees, foodie-fueled fiestas, and summer evening dance parties you'll find throughout the year. Choosing which one to attend may seem a challenge at first, but with such a diverse mix of festivals you're sure to find one to suit your style.
Biltmore Blooms
April/May
Welcome spring in high style with more than 130,000 flowers, blooming in gardens fit for a Vanderbilt. At Biltmore Blooms, the estate's annual festival of flowers, the color and fragrance of orchids and thousands of spring bulbs steal the show.
Asheville Beer Week
May/June
Asheville has become a craft beer boomtown in the Southeast. Every year ushers in new breweries, each adding new and distinctive flavors to the Beer City USA palette. With so many options, it's nearly impossible to squeeze all the hoppy goodness Asheville offers into one weekend. Our solution? Take an entire week to celebrate! Go ahead and clear your schedule now because you won't want to miss any of the citywide happenings, including brewery tours, tastings, and dinner pairing events.
Other Asheville spring festivals: The French Broad River Festival and Weaverville Art Safari.
Mountain Dance and Folk Festival
August
Hailed as the nation's longest running folk festival, this is the preeminent event for old-time and bluegrass music. Here, ballad singers, banjo players, and cloggers converge to tell stories of a by-gone era through their music and dance, and by doing so they continue to preserve our classic Southern Appalachian culture. If you can't make it for this annual August event, you may be able to catch a summer showing of Shindig on the Green, a smaller, yet just as lively, concert series held for free on select Saturdays in downtown Asheville.
Other Asheville summer festivals: Asheville Greek Festival and Downtown After 5.
LEAF Festival
October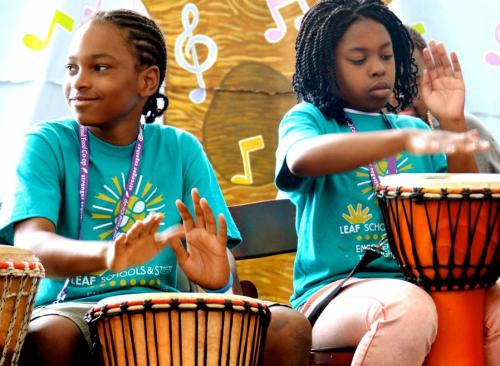 This funky cultural fest combines the best of music and interactive art into an awesome weekend of family-friendly entertainment. Located along the banks of Lake Eden in nearby Black Mountain, there are over 600 acres of mountain exploration and adventure to be had. Festivalgoers, listen to incredible musicians from around the globe and can take part in a ton of activities such as ziplining, swimming, canoeing, in addition to numerous workshops.
Craft Fair of the Southern Highlands
October
Showcasing the finest artwork of nearly 200 craftspeople from around the region, this four-day festival offers a unique opportunity to watch artists practice their craft in live demonstrations. Live music also helps set the stage for this event, which features work across every medium, including clay, glass, fiber, paper, wood, jewelry, leather, and metal.
Brewgrass
October
One of the most highly anticipated events each year is also the longest running beer celebration in Asheville. According to organizers, this is "the beer festival of your dreams," combining the best of the bluegrass scene with some of the tastiest beers brewed locally and beyond. An insider tip for anyone interested in attending – don't wait to purchase tickets! This event sells out quickly each year.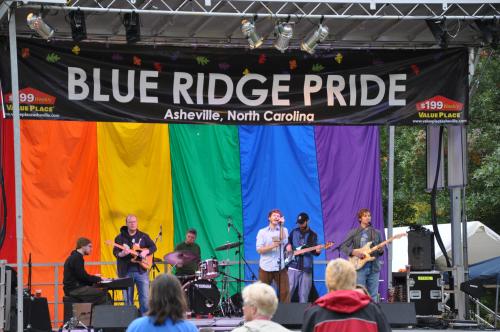 Other Asheville fall festivals: Blue Ridge Gay Pride Festival, Hardlox Jewish Festival, and Goombay Festival.
See stunning decorations at America's largest home. Nearly 100 hand-decorated Christmas trees, include a 35-foot Fraser Fir in the Banquet Hall, transform the home for the holidays. In the evenings, Biltmore glows with candlelight and firelight for Candlelight Christmas Evenings (separate admission). Step back in time and experience Biltmore much like the Vanderbilt's did during their first Christmas Eve in 1895! See our Christmas at Biltmore guide for more information.
A half million lights illuminate the nationally-known gardens creating a whimsical winter wonderland! Along the self-guided walking tour, see magical glowing natural landscapes including the popular Quilt Garden and 50-foot animated tree! Tickets must be purchased in advance. Check out our guide to Winter Lights for tips on visiting.
The Big Crafty
December
Just in time for the holidays comes the coolest craft show you'll find. Filled with homemade and indie wares, you'll discover unique gift ideas created by a group of juried artists and DIY'ers from around the country. Of course, no festival would be complete without the full offerings of local food, beer, and live music.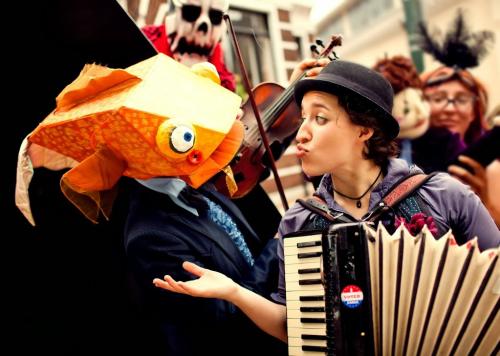 Is that a Butoh parade on Lexington Avenue, or is it just another Saturday in Asheville? This festival loves to push the boundaries of the Asheville arts scene, and does so with a freakish flare. Held at multiple venues across the city, this festival delights the culturally curious with innovative artist collaborations and "random acts of fringe" throughout the streets of Asheville. See our guide to Fringe Fest for more information.
Other Asheville winter festivals: Dickens in the Village and Warren Haynes Christmas Jam (a concert with a festival vibe).
Biltmore Blooms photo courtesy of The Biltmore Company; Asheville Wine & Food Festival photo courtesy of Asheville Wine & Food Festival; LEAFestival photo courtesy of LEAF, Asheville Fringe Arts Festival photo courtesy of The Asheville Fringe Arts Festival.
Updated November 23, 2020