Winter Lights at the North Carolina Arboretum in Asheville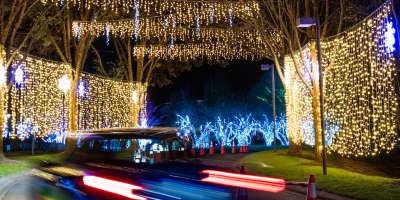 It's called the brightest holiday tradition in Asheville! The North Carolina Arboretum's annual Winter Lights, which began in 2014, features thousands of bright, energy-efficient LED lights throughout the nationally-known gardens. The lights illuminate the natural beauty and landscapes of the arboretum during the winter season.
In 2020, in light of social distancing guidelines, Winter Lights shifts from a walk-through experience to a drive-through experience.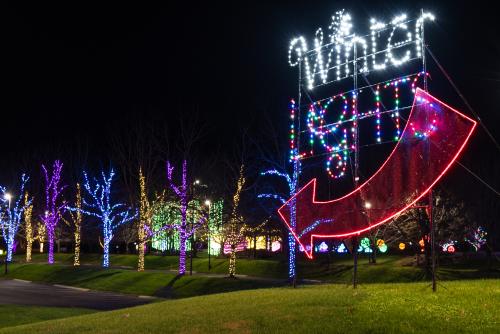 You will take a dreamy ride through a one-mile stretch of the Arboretum and see unique displays and nature-themed exhibits covered in thousands of holiday lights. 
As part of the show's redesign in 2020, visitors will enjoy several new nature-themed displays, including winter wildlife, colorful butterflies, a special insect lantern exhibit and a giant daisy garden. When you arrive, you will select a special radio station that features favorite holiday music -- perfect to accompany the lights display!
What to Know: Winter Lights at the North Carolina Arboretum 2020-2021
2020-2021 Dates:  November 20, 2020 - January 10, 2021
The lights are on from 5:30 p.m. to 10 p.m. every night (incoming gate closes at 9:30 p.m.)
This year, Winter Lights is a drive-through show, allowing you to navigate a one-mile stretch of the Arboretum's campus from the safety of your vehicle
Tickets are required for entry and can be purchased in advance or at the gate (on non-sell-out nights). Tickets purchased in advance are $25 per personal vehicle or $30 if purchased at the gate on the night of the event. You are strongly encouraged to purchase your tickets in advance.
This is the largest fundraising effort of the year for the Arboretum. All proceeds generated from Winter Lights will directly support the Arboretum's annual programming.
Reserve your ticket
Ticket prices range from  $25-$30 per vehicle. Many nights will sell out, especially weekends. You are encouraged to purchase your tickets as far in advance as possible at ncwinterlights.com. All sales are final unless the Arboretum closes for a weather-related emergency. 
Enjoy Weekday Specials
During Winter Lights, you can take advantage of discounted pricing every Tuesday (excluding December 22 and the week of November 30-December 3).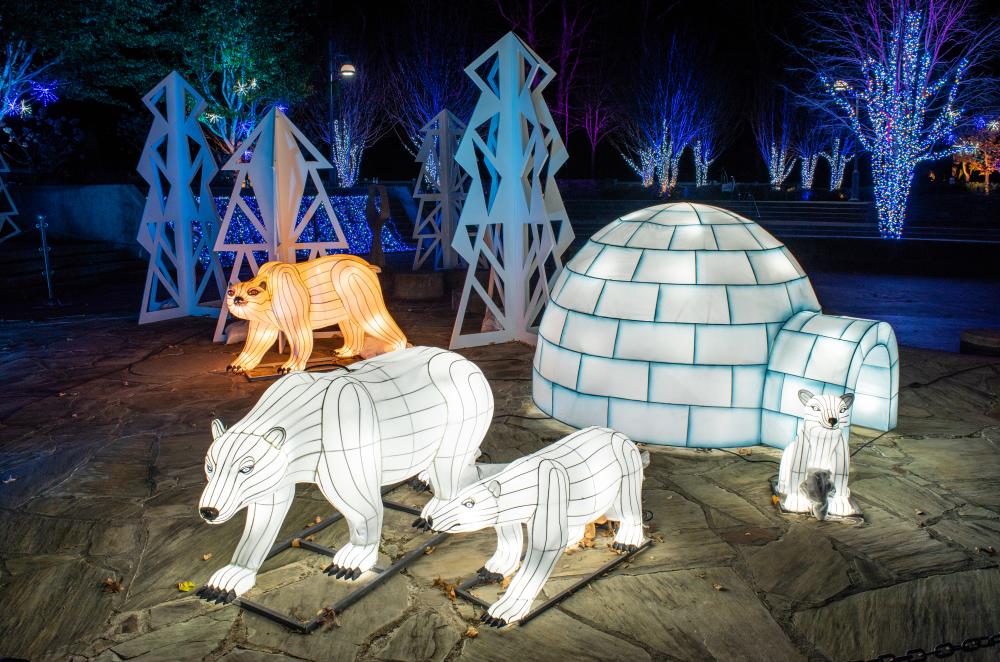 Updated December 15, 2020