The 5 Most Photogenic Hikes on the Appalachian Trail Near Asheville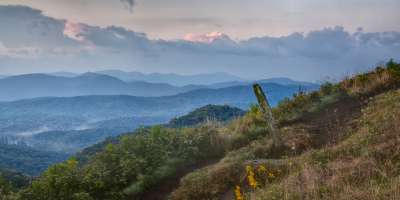 Follow the White Blazes to These Picturesque Spots
When you visit Asheville, you'll be within an hour drive of multiple trailheads for the storied Appalachian Trail (AT) -- a 2,200-mile stretch traversing the North Carolina mountains on its way from Georgia to Maine. 
The white blaze of the AT marks entrances into hardwood forests, sweeping vistas and fields of spring wildflowers. Each season brings a sense of wonder including spectacular views of autumn's peak performance and winter's snowy summits. 
The AT is a gateway to a connection with nature. "I discovered an America that millions of people scarcely know exists," said Bill Bryson in his book: A Walk in the Woods: Rediscovering America on the Appalachian Trail.
As you explore, be mindful of the environment and follow the Seven Principles of Leave No Trace to ensure you and future generations can enjoy these beautiful places for years to come. See our Leave No Trace guide to learn more.
Here are a few of the best Appalachian Trail hikes near Asheville that are calling out your name:
Five Unforgettable AT Hikes Near Asheville, NC

Distance: 1.5 miles RT - moderate
What to Expect: Incredible views. Enjoy 360-degree views of Mt. Mitchell to the east, and the Smokies to the west. Just a short hike to the top and you'll swear you can hear Julie Andrews singing "The hills are alive…"
When to Visit: Spring boasts wildflowers and smaller crowds. There is spectacular color in fall but it can be hard to find a parking spot. Winter snows bring great sledding and cross-country skiing.
Leave No Trace Tip: Did you know? Max Patch's high-elevation bald is home to certain plant and animal life only found here! Help preserve the rare flora and fauna by hiking only on the designated loop trail. It may be tempting to take user-created shortcuts, but these have been blocked off to help protect the sensitive ecosystem here. Camping is not permitted at Max Patch. For more things to know before you visit, please see our Max Patch trail guide.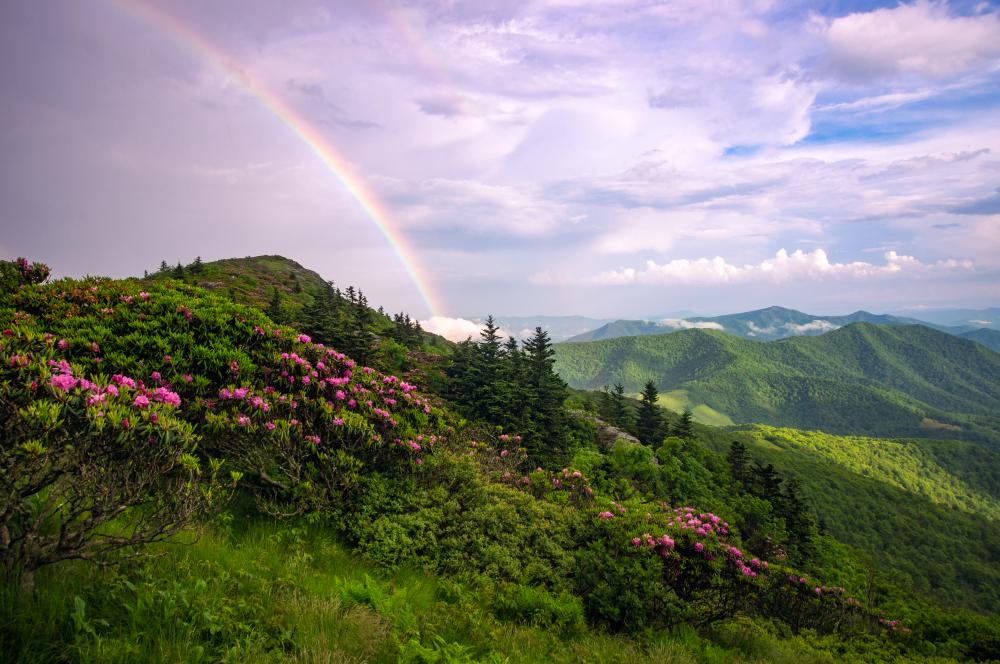 Distance: 5 miles RT – Moderate to Difficult
What to Expect: Many hikers consider this area to be one of the most beautiful sections of the Appalachian Trail given its amazing wildflowers, long range views and vast open balds.
When to Visit:  This is a favorite cross-country ski location in winter and is popular for wildflowers in spring.
Leave No Trace Tip: Roan Mountain features a collection of rare plant life, including some of the most beautiful wildflowers in the Blue Ridge Mountains (just like the rhododendrons that you see in the photo above). Leave what you find so blooms are there for others to enjoy for generations to come.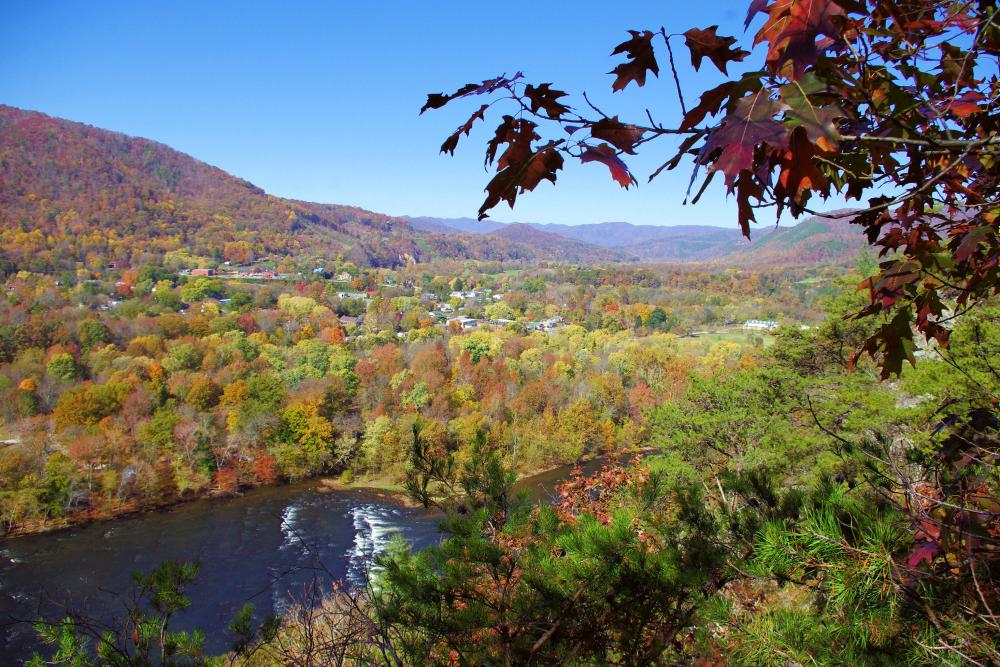 Distance: 1.6 miles RT - Difficult (short but steep)
What to Expect:  Lover's Leap offers amazing views from large rock outcroppings. It's a great place for a picnic, either beside the French Broad River or on the rocks at the top of the trail. 
When to Visit: The trail is spectacular during fall color season. Try to hike during the week during summer to avoid the busy weekend.
Leave No Trace Tip: You'll love the views at Lover's Leap but stay away from the rocky cliffs. It may be tempting to go out onto the rocks for a better view, but a fall here would likely be fatal.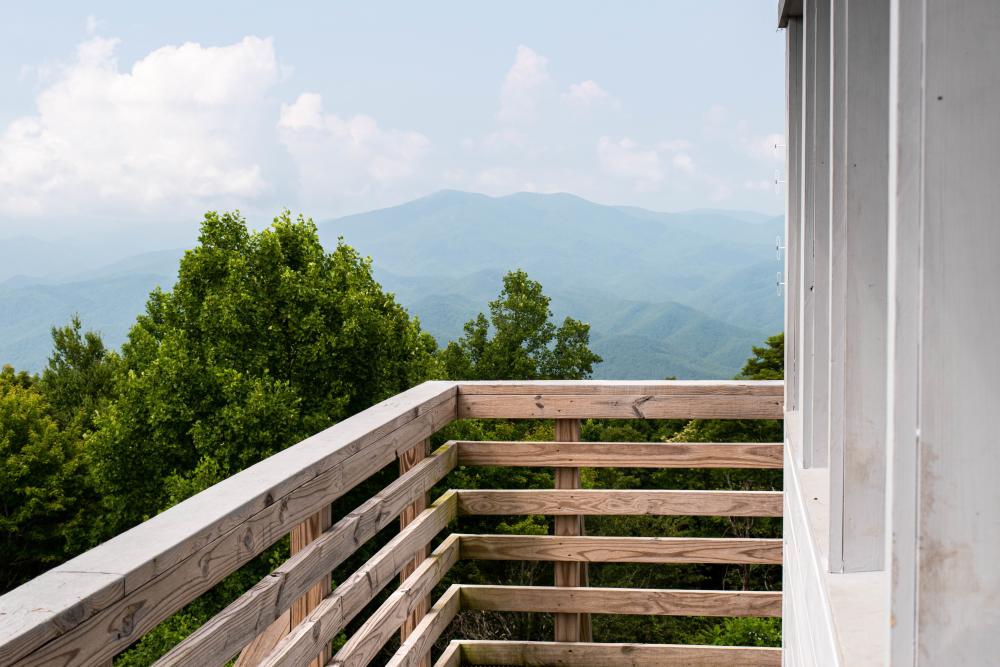 Distance: 5.0 miles RT – Difficult
What to Expect: Beautiful long range views await you from the cab of the restored lookout tower. On a clear day, you'll be able to see Hot Springs, the Smoky Mountains, Mount Mitchell and views into Tennessee.
When to Visit: This is a great hike year-round.
Leave No Trace Tip: Fire lookouts and fire towers are historic places, many of which date back to the 1930s when the U.S. Forest Service built live-in cabs on top of these structures. Now, less than 25 remain. Preserve these special places by leaving the tower as you found it -- take photos rather than carving initials or messages into the wood. And, be extra careful when climbing the tower stairs.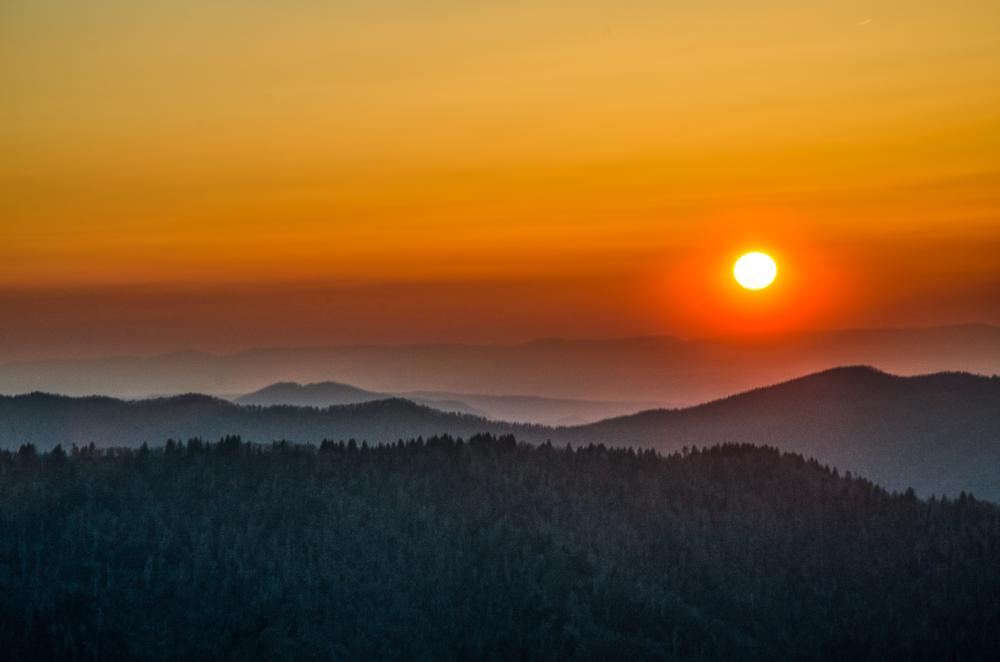 Distance: 8.1 miles RT – Moderate with some steep climbs
What to Expect: Just two-thirds of a mile into the hike you'll see why this trail demands you keep the camera out. The views of the NC Smokies are breathtaking and they just keep getting better as the trail crests at over 6000 feet.
When to Visit:  This is a great hike year-round but Spring is a favorite time because of the magnificent wildflowers along the trail.
Leave No Trace Tip: This trail is located in Great Smoky Mountains National Park -- the most visited National Park in the nation. Consider visiting during the week to help take pressure off of peak times, and so that you may better enjoy the trail.
Bragging Rights without a Hike
Would you love to say you crossed the AT but don't enjoy a hike?  The AT crosses the Nantahala River at Nantahala Outdoor Center's Founder's Bridge.  You'll be crossing the same place Thru Hikers pass before the steep climb to the north.
Find your perfect Asheville hiking trail! Use our Asheville Hike Finder to easily filter by distance from downtown, trail length and difficulty level.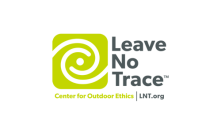 We all love the Blue Ridge Mountains! By working together, we can keep these incredible outdoor spaces beautiful and pristine for years to come. Make it your nature to Leave No Trace: Leave what you find, pack out what you pack in, stay on designated trails and plan ahead. To learn more about the 7 Principles of Leave No Trace, CLICK HERE >>.