Rich Mountain Fire Tower Hike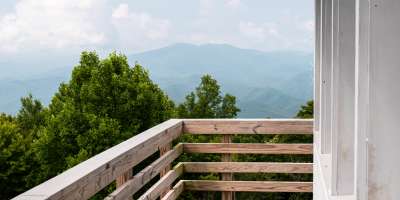 Rich Mountain Fire Tower Hike Details
Difficulty:
Difficult
Length: 5 Miles Roundtrip
Region: Hot Springs
Duration of hike: 3 Hours
Elevation gain: 1400
Type: Out & Back
Blazes: White
Facilities & Parking: parking area at trailhead
Features:
Views,
Waterfalls
A robust hike with payoff views from a historic 30-foot tower
Stunning long-range views await you from the recently refurbished Rich Mountain Lookout Fire Tower along the Appalachian Trail in Hot Springs. In Spring 2018, the historic fire tower reopened with sturdy steps and a fresh coat of paint thanks to a partnership with North Carolina Forest Fire Lookout Association, Appalachian Trail Conservancy and U.S. Forest Service. The tower was originally built in 1932.

LEAVE NO TRACE TIP
Fire lookouts and fire towers are historic places, many of which date back to the 1930s when the US Forest Service built live-in cabs on top of these structures. Now less than 25 remain. Preserve these special places by leaving the tower as you found it -- take photos rather than carving initials or messages into the wood. And, be extra careful when climbing the tower stairs.
What To Expect
Start at the small parking area at Tanyard Gap. There's no signage specifically for Rich Mountain Fire Tower at the trailhead. So, follow the white blazed Appalachian Trail to the north (don't hike the bridge that crosses the highway -- go the opposite direction).
From here, you'll immediately start your ascent. The well-maintained trail is surrounded by mixed hardwood forest (shady in summer, colorful in fall). While the steep sections are punctuated by fairly lengthy level stretches, the trail becomes consistently steep in the last half-mile or so. The hike could be classified as moderate in some places, strenuous in others depending on your fitness level.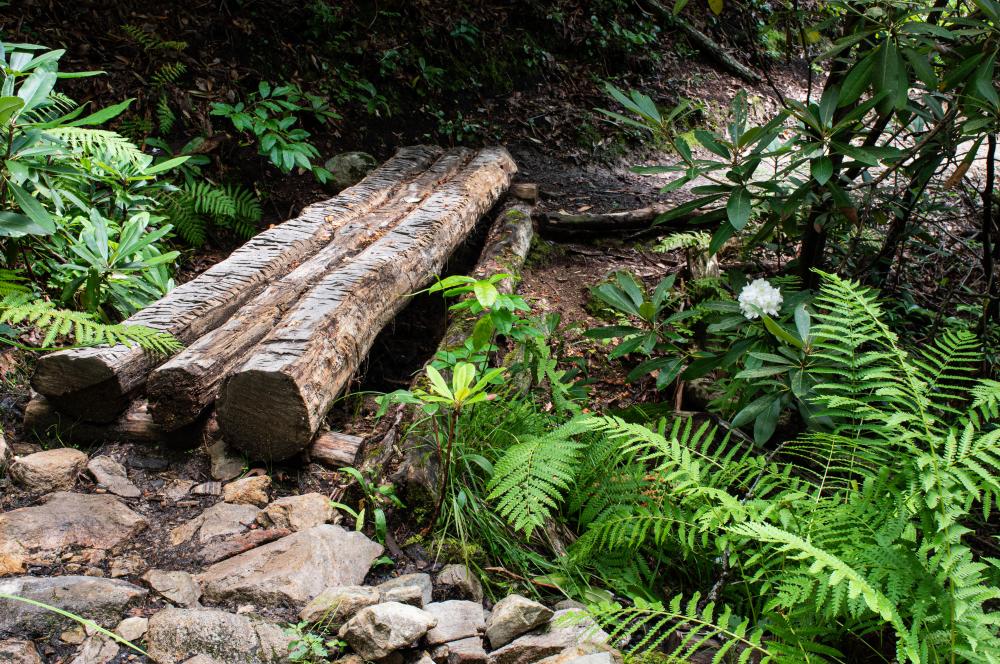 There are several small creek crossings, but nothing that can't be hopped in a step or two. Because the trail is part of the AT until about the last tenth of a mile, there are several primitive campsites along the way, but this trail is still sparsely trafficked.
When you get to the point where the trail diverges from the AT, you'll see an improvised trail marker post indicating that the AT goes down and the trail to the fire tower goes up to the left. Hand-written hiker messages about the tower being closed are now out-of-date. Once you start the trail to the tower, you're nearly there.
There's a spacious 14 x 14-foot platform at the top of the tower surrounded by a metal catwalk. South and westerly views include Hot Springs and the Smokies. Mount Mitchell can be seen the east on clear days and views into Tennessee dominate the northern horizon.
Know Before You Go
You can also drive to the top of Rich Mountain on a paved road (that is now a bit overgrown) but you'll want to be a high-clearance car to do it. This is a little-used, curvy mountain road. Take it slow on this one-lane road, watching for cars coming from the opposite direction. After five miles on the road, you'll reach the Tennessee state line at Hurricane Gap. Turn left and drive the final mile to Rich Mountain.
Directions
From downtown Asheville, take US 19 N/U.S. 23 N/U.S. 70 W/I- 26 toward Weaverville/Woodfin. Continue onto I-26 W/US-19 N/US-23 N/US-70 W for 8 miles. Take exit 19A and merge onto US-25 N/US-70 W toward Marshall. Stay on this road for 21.4 miles until you see the sign for Hot Springs. Turn left onto US-25 N/US-70 W toward Hot Springs and at about 2 miles you'll see the overpass bridge where the AT crosses the road. Turn right just before the bridge and take the immediate left until the road dead ends just where the bridge and road meet. Park where you can here.
If you want to drive to the tower, turn right instead of left and follow the gravel road for 6 miles.
Hike Details
Difficulty:
Moderate to Strenuous

Distance from Asheville: 32 miles, 45 minutes

Length: About 5 miles round trip

Region:
Hot Springs

Duration of Hike: 
3 hours

Elevation Gain: 1,423 feet

Pet-Friendly? Yes, Leashed Dogs

Multiple Use? No

Blazes? White

Facilities & Parking: Small parking area; no facilities

Natural Features: Long-range views, hardwood forest, small mountain streams
GPS Coordinates
35.910422, -82.791154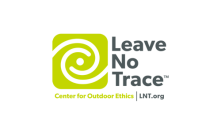 We all love the Blue Ridge Mountains! By working together, we can keep these incredible outdoor spaces beautiful and pristine for years to come. Make it your nature to Leave No Trace: Leave what you find, pack out what you pack in, stay on designated trails and plan ahead. To learn more about the 7 Principles of Leave No Trace, CLICK HERE >>.