Hunger Games Itineraries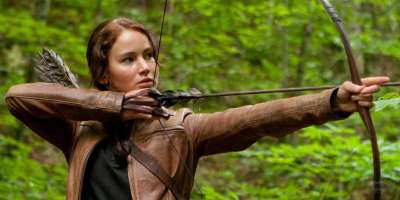 Experience the Hunger Games: Day Trip Itineraries
Go behind the scenes and explore the beautiful mountain locations filmed for The Hunger Games. Follow in the footsteps of your favorite tributes with these day trip itineraries, then retire to Asheville just like the stars did.
Hunger Games Interactive Map
Use the map below to plan your Hunger Games getaway, or stop by the Asheville Visitors Center for a printed trip planner.
---
Downtown Asheville
Although none of the movie was actually filmed in downtown Asheville, it did provide a home for the stars during their months of filming in Western North Carolina. Learn where to visit some of Jennifer Lawrence and Josh Hutcherson's favorite places here.
DuPont State Forest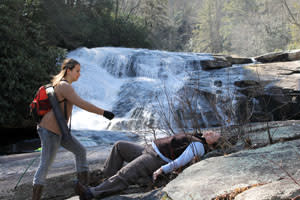 The woods and waterfalls of DuPont provided a perfectly deadly backdrop for the arena scenes.
From Asheville, take I-240 W to I-26 E. Take Exit 40 and turn right on Hwy 280 W. Follow this for 4.7 miles until the road becomes Hwy 191 S. Turn right on School House Road and immediately bear left onto Ladson Rd. After you cross a river, turn right onto US 64 W. Follow US 64 W for 7.4 miles, then turn left onto Crab Creek Rd. After 4.3 miles, Dupont Road will be on your right. Follow it to the parking area near Triple Falls.
Points of Interest:
Craggy Pinnacle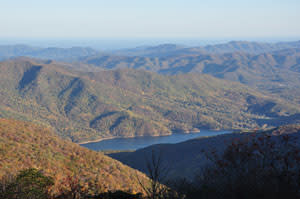 Because the actual filming location is closed to the public, this is the best place to catch a view of the North Fork Reservoir, home to the Cornucopia and select Arena scenes.
Take the Blue Ridge Parkway north from town, and park at the Craggy Gardens Visitor Center at milepost 367.
Points of Interest:
Coleman Boundary / Big Ivy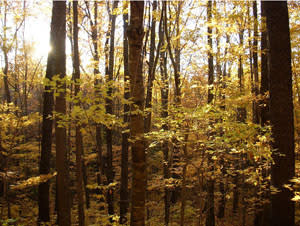 A magical forest that takes you into the heart of the Pisgah National Forest. Although the cave that Katniss and Peeta use for shelter was created on a soundstage, the rocky area and creek surrounding it are in the Corner Rock area of the forest. This part of the forest was also used to shoot some of the District 12 hunting scenes.
From Asheville, take US 19-23/I-26 W for about 11 miles. Take Exit 15 to Jupiter/Barnardsville and turn right, following NC 197 about 6 miles to the town of Barnardsville. Turn right onto Dillingham Road, then follow it for 6 miles-be sure to bear left to stay on Dillingham where Haw Branch Road forks off straight ahead. When the road turns to gravel you have reached the forest boundary.
Points of Interest:
Henry River Mill Village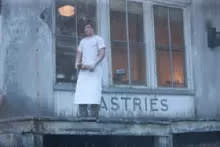 This abandoned mill town about an hour east of Asheville stood in for the Seam areas of District 12. The signs on the sides of the Mellarks' bakery are clearly visible.
From Asheville, take I-40 E to Exit 119 to drive through the village, but please use caution.
This area is private property, and although there may be photo opportunities from the road, many of the buildings are in disrepair and should be regarded as dangerous.
×
Points of Interest: