Hunger Games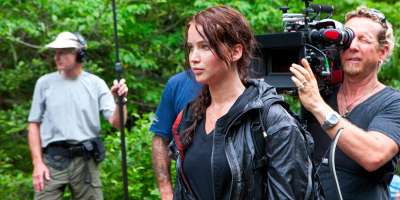 The curtain went up on Asheville with the premier of the highly anticipated film, The Hunger Games, which opened in spring 2012. Shot on location in the Blue Ridge Mountains near Asheville, the movie showcases both the area's natural beauty and—through the lives of the young stars on set—the wealth of exciting things to see & do around town.
Behind The Scenes—Arena Locations:
SPOILER ALERT: This video describes specific scenes from the movie. Viewer beware.
×
---
Summer Home to the Stars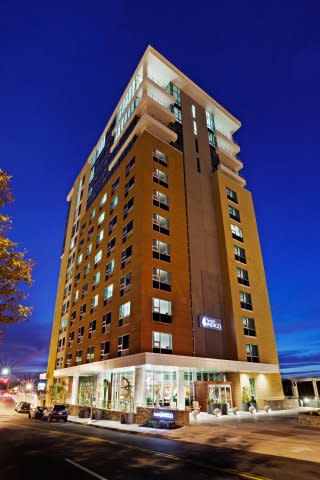 Where They Stayed
Jennifer Lawrence and her celebrity costars slept in the luxurious condos atop the Hotel Indigo, right in the heart of downtown. They awoke each morning to a beautiful view of downtown Asheville before running off to a busy day on set. Other cast and crew also stayed at the DoubleTree by Hilton Biltmore.
What They Did
In their free time, cast and crew explored Downtown Asheville and local attractions: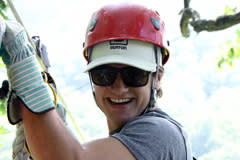 Where They Ate
Josh Hutcherson brought Journey 2 co-star Vanessa Hudgens to dinner at the Lexington Avenue Brewery, while actors cast as the Tributes enjoyed sushi at Wasabi. Woody Harrelson, a long-time vegan, enjoyed the fresh vegetarian creations at the Laughing Seed Cafe.
Survival of the Fittest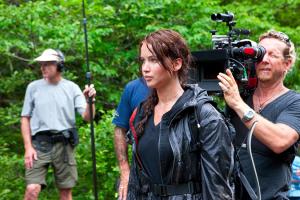 In the arena, Katniss, Peeta and the other tributes must fend for themselves as they fight to survive. Brush up on your own outdoor skills in Asheville.
Images by Murray Close courtesy of Lionsgate Entertainment, and by Navitat Canopy Adventures.