Top 10 Things to Do in Biltmore Village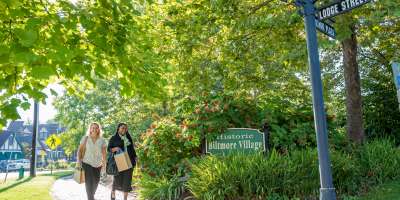 Just outside the entrance gate to Biltmore Estate, you'll find a unique district where local, small businesses brush arms with top national brand retailers. Biltmore Village was conceived by George Vanderbilt, the creator of Biltmore, and then designed by world-renowned architects to resemble an English village. Biltmore Village retains that same architecture and historic cottage charm today.
While Biltmore Village is known as a shopping district, you'll find an array of attractions, restaurants and galleries to explore.
See our complete guide to Biltmore Village.
Here is a look at the top 10 things to do in Biltmore Village!
1. Shop in Biltmore Village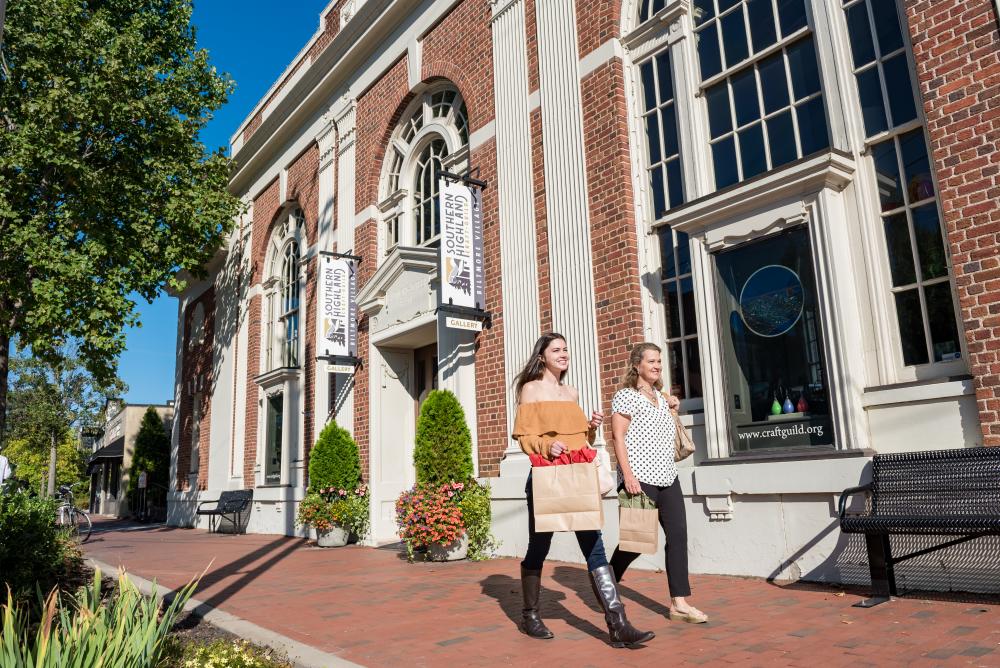 From local boutiques to name-brand retailers, there are more than 40 shops to peruse in Biltmore Village. Stroll the tree-lined, brick sidewalks as you shop the stores, most of which are found in historic, cottage-like buildings.
Among the shops, you'll find Porter & Prince, a boutique Architectural Digest has named the most beautiful independent store in North Carolina. Or, feel the Christmas spirit year-round at the Olde World Christmas Shoppe. As you step inside, you'll be greeted with "Merry Christmas" no matter what time of year you visit.   
2. Discover American craft and art galleries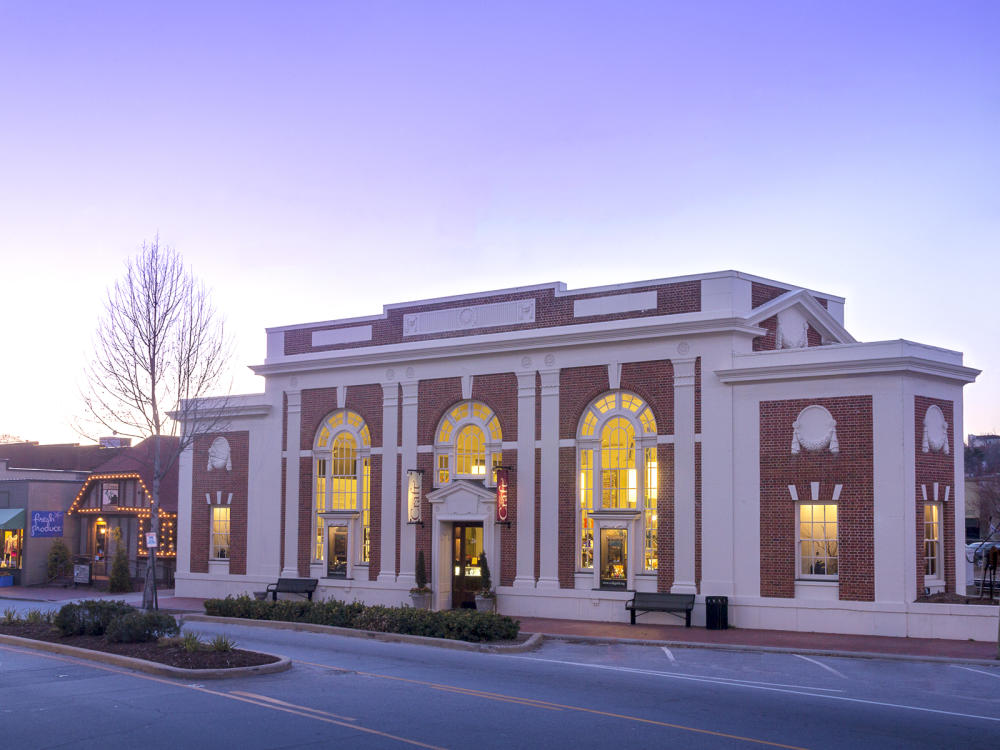 Art lovers will feel right at home shopping in Biltmore Village. Here you'll find the two-story New Morning Gallery (Art for Living), known as one of the largest craft galleries in the country. Find one-of-a-kind souvenirs from artwork to furniture to bacon cookers. Nearly 200 of the region's top craft artists from nine Appalachian states sell their wares at the Southern Highland Craft Guild gallery, housed in a beautiful art deco building, formerly the 1928 Biltmore-Olsteen Bank.
You'll also find art in unexpected places, such as the colorful gallery in the lobby of the Grand Bohemian Hotel. Art and history come together on the walls in the lobby of the DoubleTree Hotel.
3. Dine in Biltmore Village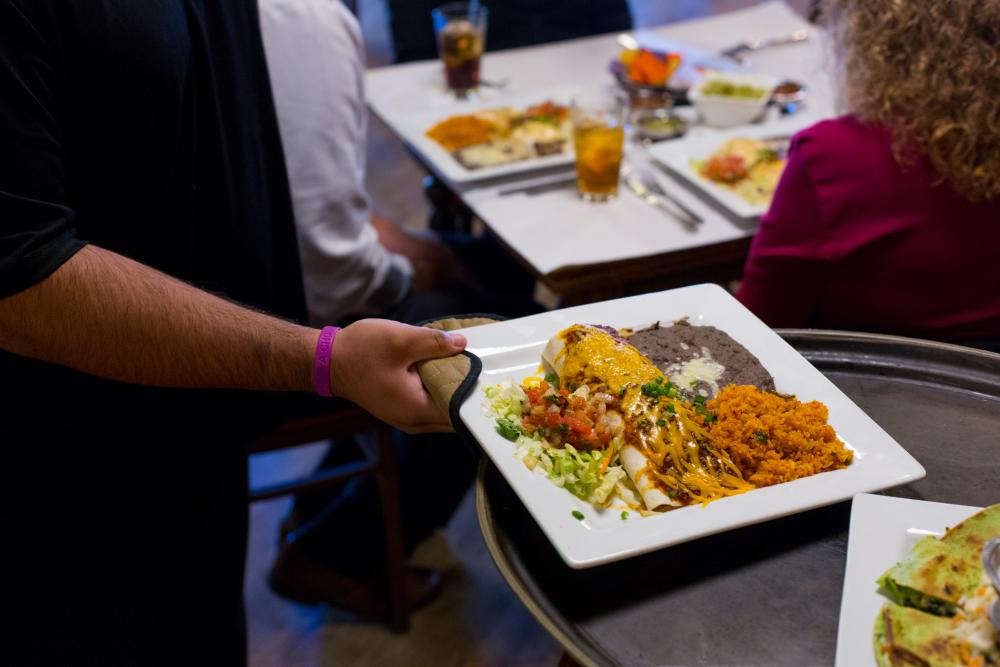 As you shop, pause to eat at one of Biltmore Village's 10 cafes and restaurants. Cuisine from around the world will please your palate including The Cantina at Biltmore (Mexican), Fig (American/French) and Red Stag Grill at the Grand Bohemian Hotel (Modern European).
Savor the local history while you dine at the Village Wayside, located inside the former passenger train depot. Or, enjoy a meal inside the 118-year-old house that is home to Corner Kitchen.
Dine inside or on the patio at Well-Bred Bakery, known for its pastries and baked goods, and breakfast and lunch options.
4. Raise a glass at the breweries in Biltmore Village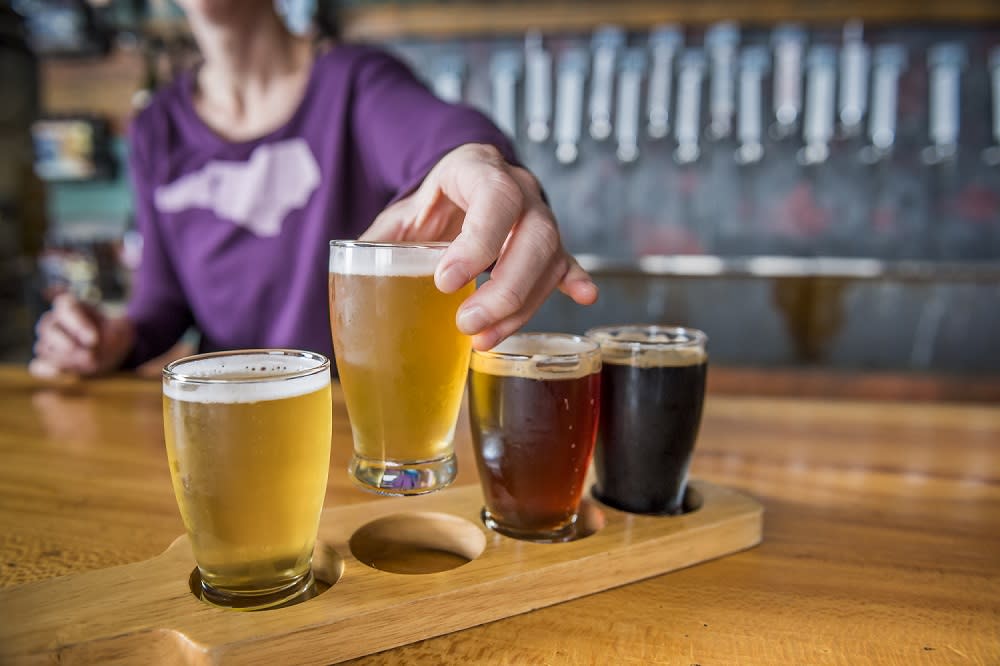 Biltmore Village is a growing part of Asheville's booming brewing scene. North Carolina staple Catawba Brewing has a colorful location here. In  early 2020, Catawba Brewing added permanent, in-house axe-throwing lanes to its taproom (a partnership with Axeville Events Asheville).
Hi-Wire Brewing, which also has a location in downtown Asheville's South Slope District, has its Big Top facility in Biltmore Village. Big Top is true to its name with a 27,000-square-foot taproom and production facility. On site, a permanent Foothills Local Meats food truck serves up local, pasture-raised meats.
Pair great food with great beer at local, family-owned Hillman Beer. The Rise Above Deli supplies delicious eats to those enjoying a beer in the inviting pub-style taproom.
The newest addition, Burial Beer's Forestry Camp, is a rustic and elegant experience in what was Civilian Conservation Corps (CCC) facility built by the U.S. Government in 1933. James Beard nominee Chef Brian Canipelli (Cucina 24) leads the kitchen.
5. Find antiques in Biltmore Village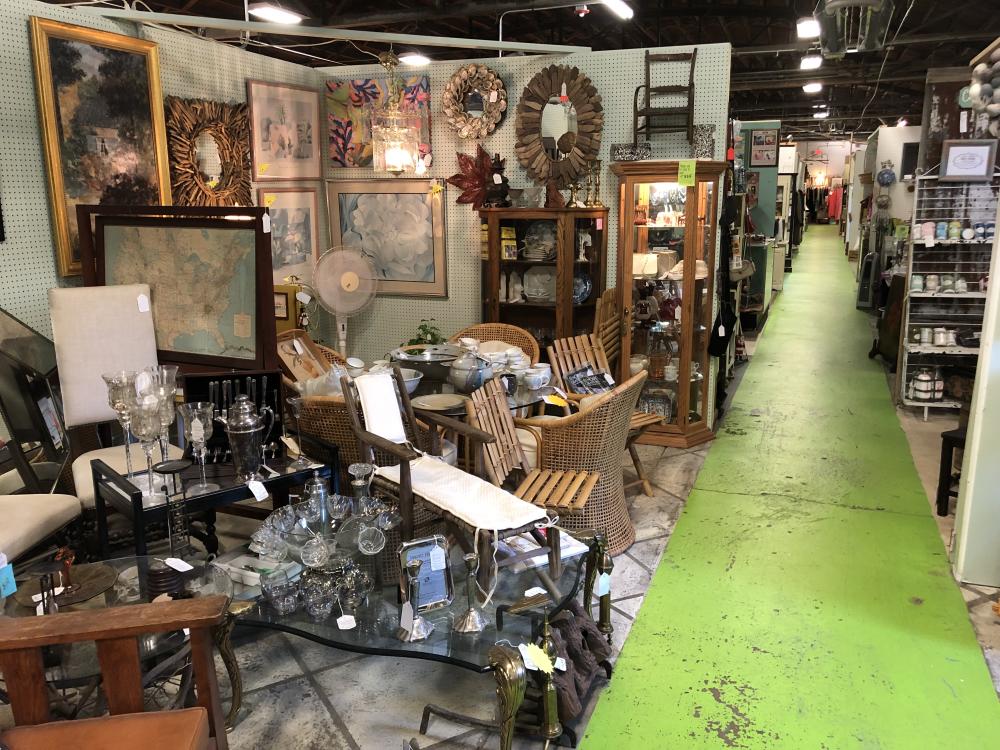 Nearly 500 independent antique dealers have set up shop in Biltmore Village. You'll find these dealer booths in ten convenient locations including the cavernous Antique Tobacco Barn, Regeneration Station and Sweeten Creek Antique Mall.  
6. Have a sophisticated experience
Browse the extensive selection of cigars found inside the walk-in humidor room at the Casablanca Cigar Bar. Relax with your favorite cigar and a drink in the bar area while you watch your favorite event or show on the big screen televisions.
From the lobby to the bar at the Grand Bohemian Hotel, you'll find tustic yet elegant decor that is truly Instagrammable. 
7. Visit Biltmore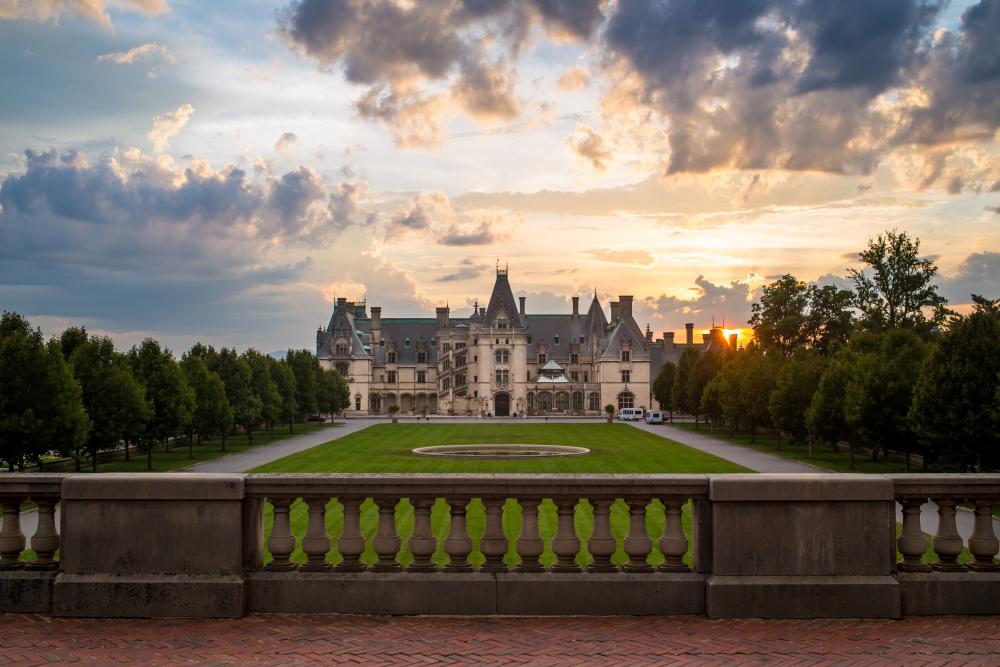 Biltmore Village sits at the front door of America's largest home, Biltmore. The French Renaissance castle in the heart of Asheville and the Blue Ridge Mountains is an architectural jewel. The home features 250 rooms, including 35 bedrooms, 43 bathrooms and 65 fireplaces. In addition to the house, the 8,000-acre estate is home to forested trails and beautiful gardens.
George Vanderbilt created the estate in 1890's and worked with architects to design Biltmore Village to be home to the Estate's workers.
See our guide to Biltmore to plan your visit and learn about Biltmore events.
8. Explore Biltmore Village's historic church
The Cathedral of All Souls opened in 1896 to serve as the parish church in Biltmore Village. It's distinctive architecture make the church a beacon in this historic district. The pulpit, lectern, high altar, bishop's chair, chancel furniture, pews and kneeling cushions that you'll see today are all original. From the beautiful grounds to the stained-glass windows inside, the church is a beautiful piece of history to explore.
9. Rejuvenate with a wellness experience
Luxuriate and treat yourself with a spa experience. After a busy day shopping, or even a way to kick off your shopping adventures, head to one of five spa centers providing you everything from skincare to massages to salon experiences.
10. Make a music souvenir
Step inside the American Sound Truck at American Vinyl to record music and walk out instantaneously with a vinyl recording. This 50's-style mobile recording studio is built into a 1987 Ford Econoline. Whether you are a seasoned musician or a music lover, this unique experience will provide you a one-of-a-kind souvenir.