Super Scenic Picnics with 360-Degree Views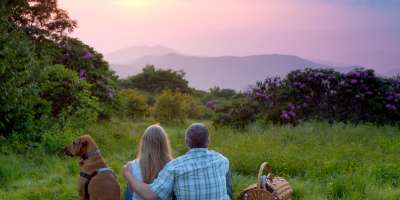 Pair Your Picnic With Delicious Vistas
Feed your eyes with spectacular views and your ears with serene sounds of nature with an al fresco meal that you will never forget.
Before you head out to the great outdoors for your picnic, pick up a picnic basket from The Rhu or Asheville Picnic Company, and treat yourself to a charcuterie spread to-go from Gather 'Round Charcuterie. Asheville Picnic Company and Parkway Picnics can also set up a luxury picnic spread for you that will be ready when you arrive. 
Pick up some seasonal goodies at a tailgate market or the WNC Farmer's Market (open every day). Also, many of Asheville's local B&Bs and hotels will help you with a picnic to go.
No matter how you choose to picnic, please remember to protect Asheville's great outdoors by minimizing your impact, including cleaning up all trash and packing out all leftover food. Remember, it's always best to leave a place cleaner than how you found it to help preserve these beautiful natural locations for generations to come!
Here are my favorite picnic spots near Asheville with views all around:
Sound of Music
You'll want to twirl and sing "The Hills are Alive" as you cross the grassy summit of Max Patch in Pisgah National Forest with sweeping views all around. It's a short hike from the parking area. It's located about 50 miles from Asheville via a scenic drive through Hot Springs (stop for a soak!).
Mile-High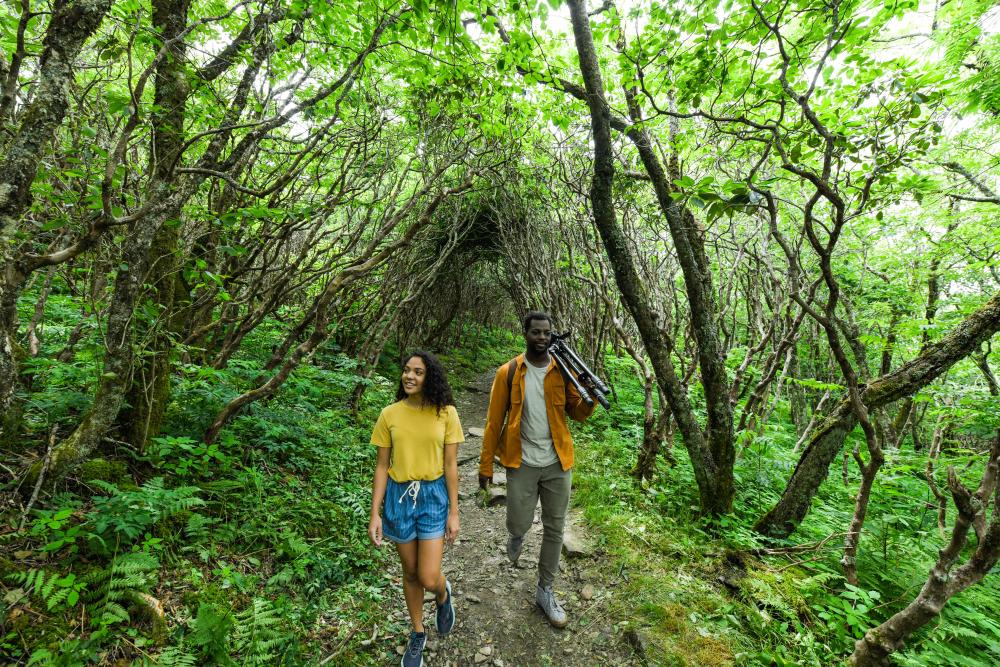 Take a short hike to the top of Craggy Pinnacle along the Blue Ridge Parkway for mountain views all around, only about 20 miles from downtown. If you are an early riser, take breakfast and watch the sunrise. Nearby is also a picnic area with no hike required!
Top of the World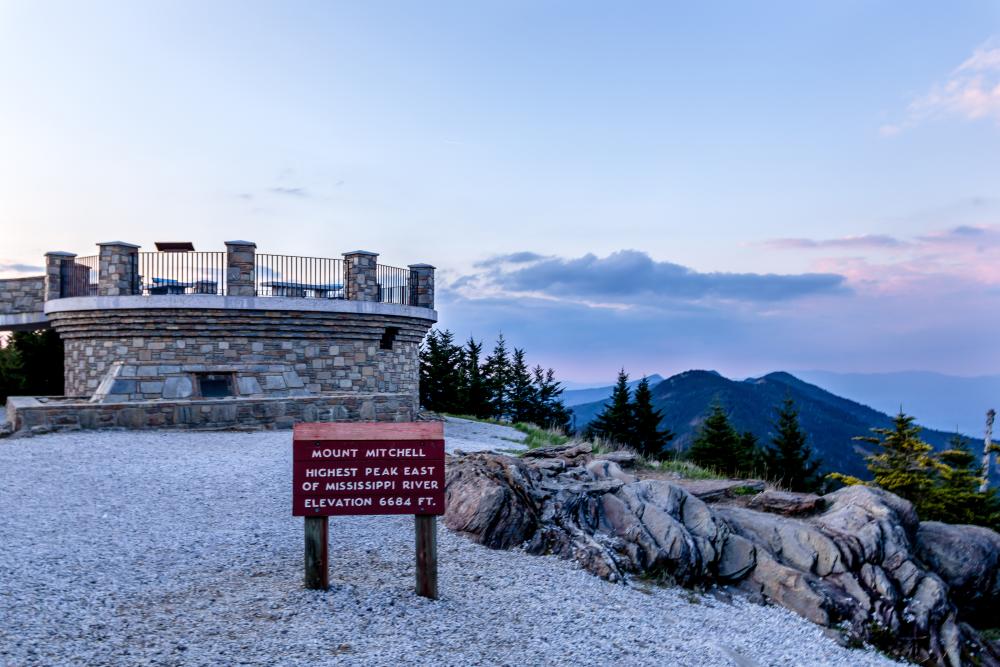 While there's a picnic area near the top of Mt. Mitchell that is convenient to the car, take a small picnic to the Observation deck at the very top of the highest peak east of the Mississippi River. Pick up goodies at their restaurant or the summit concession stand. It's a super scenic 34-mile drive from downtown.
Parkway Peaks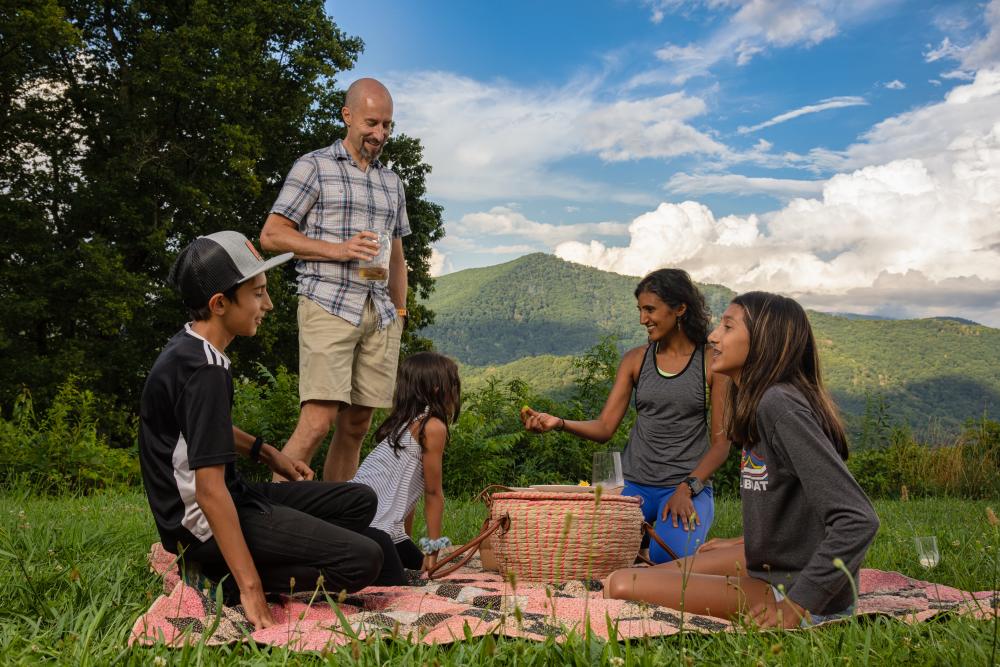 There are countless picnic spots along the Blue Ridge Parkway. With many paved overlooks, it's easy and accessible to find a place for a super scenic picnic. Among my favorites is the Blue Ridge Parkway's highest point: Richland Balsam at 6,047 feet. Located at Milepost 431.4 about 45 miles from town, there are two overlooks with sweeping views and a fragrant hike through a Spruce Fir forest. Here are some of our favorite Blue Ridge Parkway hikes.
Dinner with the Elk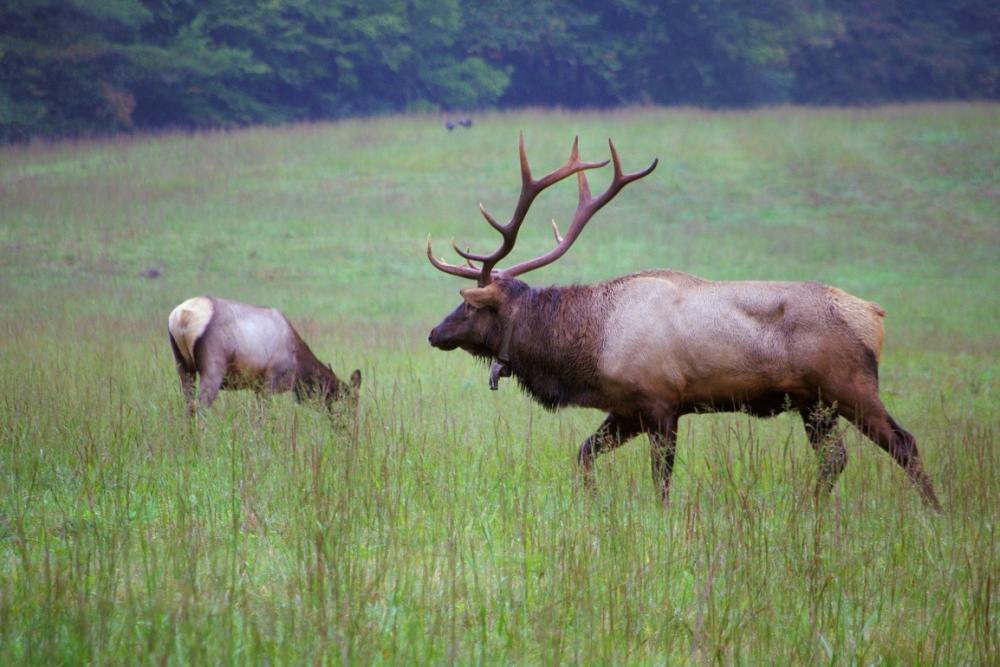 Take a dinner picnic to Cataloochee Valley in the Great Smoky Mountains and tailgate as you watch the majestic elk graze in the meadows just before sunset. But don't share your picnic with them! Located about 45 miles from downtown.
Waterfall Surround Sound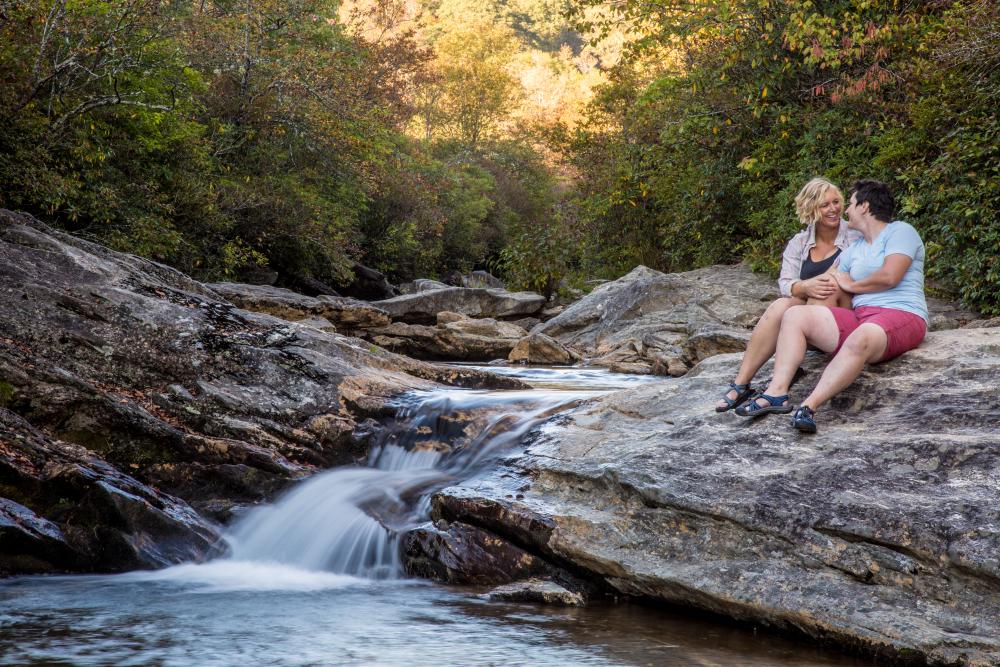 Picnic at Lower Falls at Graveyard Fields off of the Blue Ridge Parkway or in the middle of Triple Falls in DuPont State Forest (about 40 miles from Asheville). Take the stairs to a large smooth rock area between the second and third cascade. It's ok to bring the dogs for this one, please just be sure to have them on a leash. See our waterfalls guide for even more ideas.
Castle View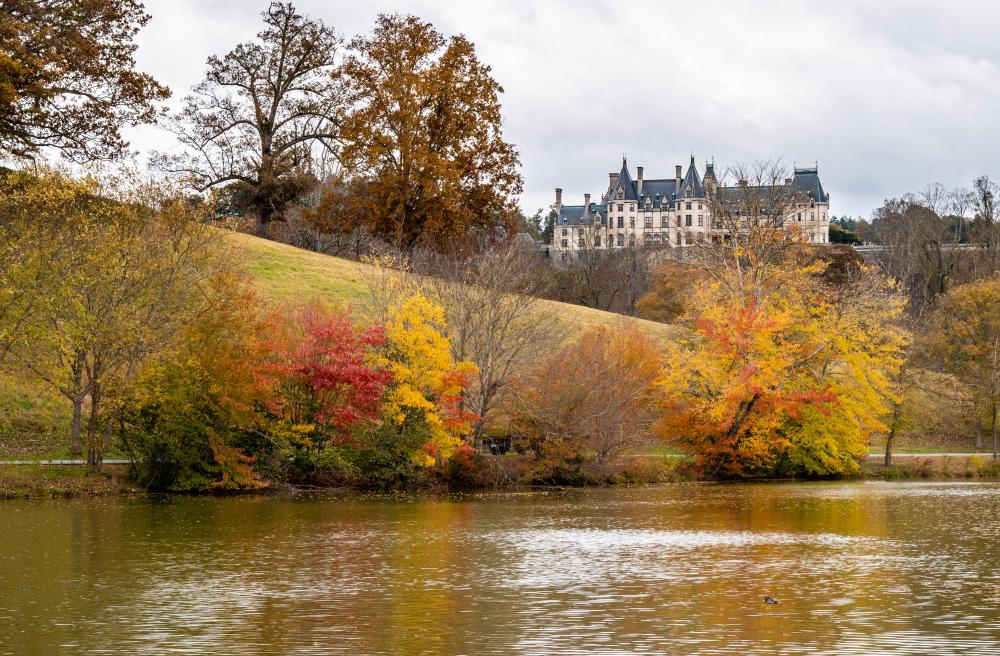 There are many great picnic spots at Biltmore. The one with the most enchanting view is by the Lagoon with the French Broad River just behind you. Grab a bottle of Biltmore wine at the Carriage House shop and picnic goodies at the Bake Shop, both located by the house. What a place to feel like royalty for the day!
Uptown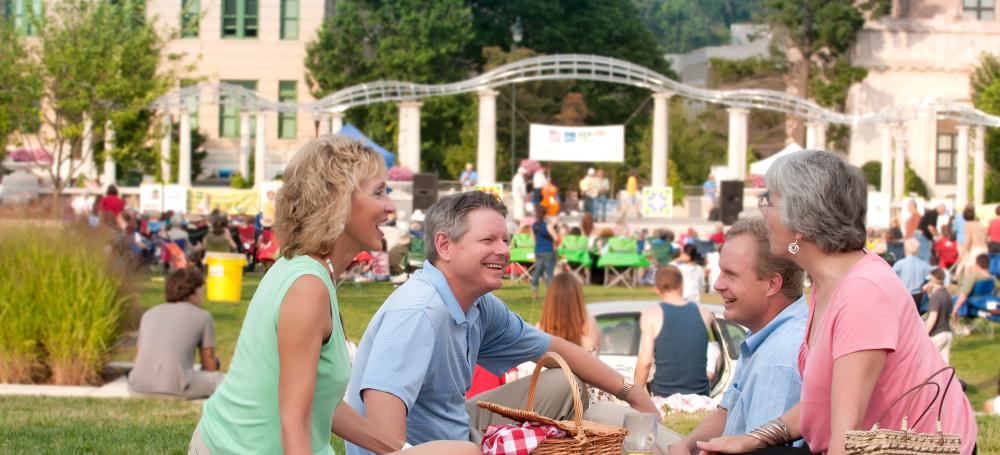 A picnic in Pack Square Park, Asheville's longtime public square, is especially fun during a festival like Shindig on the Green. You can pick up goodies to go at one of the nearby restaurants or festival vendors and food trucks.
Photo credits: Top photo by Jared Kay; Max Patch photo by Emily Chaplin; Craggy Gardens photo by Jack Sorokin; Mount Mitchell photo by Hugo Gutierrez; Picnic on Parkway photo by Reggie Tidwell; Elk photo by Jason Tarr; Waterfall photo by Jared Kay; Biltmore lagoon photo by Jason Tarr; Picnic at Pack Square Park photo by Sandra Stambaugh.