Astronomy in the Mountains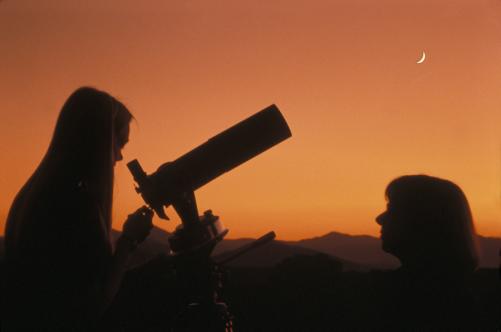 Surrounded by the tallest mountains this side of the Mississippi, Asheville is the perfect place to homebase your stargazing adventure.  There's nothing quite so spell-binding as looking up into a starry sky filled with constellations, distant planets and a golden moon. As a small city, Asheville produces minimal light pollution so you can easily make your move from the excitement of downtown to ponder starry skies in the mountains.
Asheville's glow can easily be escaped with a short drive into the surrounding mountains. With over 50 named peaks above 6,000 feet, Western North Carolina reigns for those who seek higher elevation.
Stargazing Equipment
Stargazing is mesmerizing, even when done with just the naked eye. Of course, things really start to get interesting when you magnify that view. Whether it's a pair of binoculars or an advanced telescope, how you stargaze is up to you.
Refracting vs. Reflecting Telescopes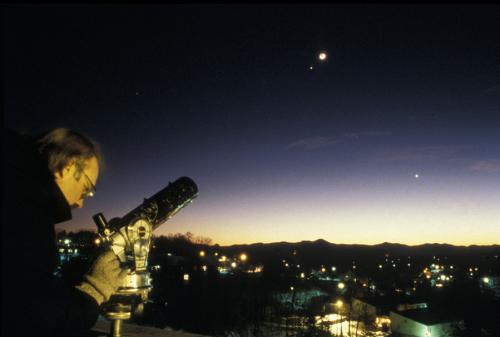 There are two kinds of optical telescopes, refracting telescopes and reflecting telescopes. Galileo first observed Jupiter's moons with a refracting telescope, and its simple rugged design persists to modern day. However, if you want a large aperture, you will most likely save money with a reflecting telescope.
Reach for the Stars 
Experience extreme stargazing with Star Watch Night Vision Tours. This unique adventure tour company provides guests with an opportunity to see the sky as never before, using Alpha Generation 3 Military-Issue Night Vision Equipment. Search the skies for shooting stars, satellites, and unidentified aircraft using their equipment. You will be able to see thousands of stars that cannot be seen with the naked eye!
September 21, 2015