Mount Pisgah Trail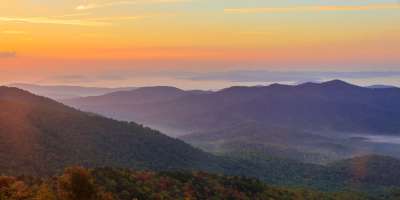 Mount Pisgah Trail Details
Difficulty:
Moderate
Length: 2.6 miles round-trip
Region: Pisgah National Forest/Blue Ridge Parkway
Duration of hike: 1-2 hours
Elevation gain: 750 Feet
Type: Out & Back
Blazes: None
Facilities & Parking: Parking area
Features:
Views,
Wildflowers,
Pet Friendly
Hike to the top of Asheville's most recognizable mountain peak
Mount Pisgah can be seen from many places throughout the Asheville area. In fact, many of Biltmore's windows perfectly frame this iconic peak. Once you reach the summit, you'll have a great view of another of the area's most iconic peaks: Cold Mountain.

LEAVE NO TRACE TIP
As one of Asheville's most iconic landmarks, Mount Pisgah is a popular place for outdoor recreation. Consider visiting on a weekday or in the early morning to better enjoy your visit and help take pressure off of busier days and times.
What to Expect
On a clear day, Mount Pisgah's 5,721-foot summit can easily be seen from downtown Asheville. Likewise, after a steep climb through hardwood forest, Asheville is clearly visible 16 miles away.  
The trail starts flat behind the large Mt. Pisgah information board. First, you're walking through rosebay and Catawba rhododendron and mountain laurel. Then the trail veers left, narrows, and goes up on log steps. At 0.8 mile, a short side trail on the right allows for your first good views to the north - layers upon layers of ridges.
The trail climbs on good rock steps through countless varieties of spring and summer flowers. Before the trail turns right at 1.1 miles, you have a good southwestern view of the prominent tower on Frying Pan Mountain.
The trail turns right to continue more steeply. Closer to the top, the trail switchbacks on log steps and you can see the tower in front of you.
Reach the observation platform. On a clear day, you can see Cold Mountain to the west, and Pisgah Inn, Looking Glass Rock and Frying Pan Mountain and Tower to the southwest. Behind you,to the north, the most prominent thing is the TV transmission tower for the local ABC affiliate. Return the same way.
Directions
From downtown Asheville, take the Blue Ridge Parkway south to MP 407.6.  Turn into the Mount Pisgah parking area.
GPS Coordinates
N35.41563, W82.74869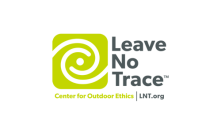 We all love the Blue Ridge Mountains! By working together, we can keep these incredible outdoor spaces beautiful and pristine for years to come. Make it your nature to Leave No Trace: Leave what you find, pack out what you pack in, stay on designated trails and plan ahead. To learn more about the 7 Principles of Leave No Trace, CLICK HERE >>.
Top photo by Jared Kay. View photo by Danny Bernstein.
Updated April 11, 2023