Where to See the Monarch Butterfly Migration in Asheville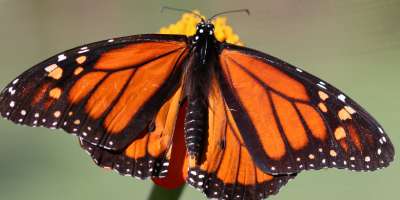 Shortly before Mother Nature rolls out her annual show of autumn, an equally impressive rite of fall takes place in the mountains just outside of Asheville: the passing of thousands of migrating monarch butterflies winging their way to Mexico.
Tour a Butterfly House
In the heart of Black Mountain you'll find Hop'n Blueberry Farm. They not only grow delicious hops for our local breweries, but they also do an annual Monarch release from their Butterfly House. Visit the farm during the month of October for the big release and visit anytime for a lesson in butterfly migration patterns.
Follow the Path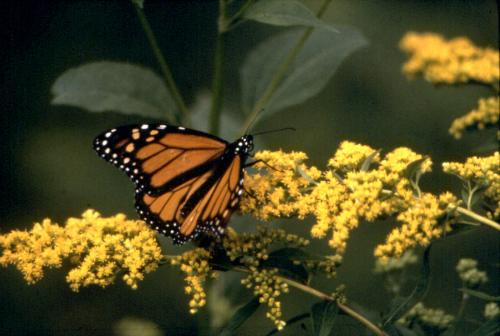 From the middle of September and continuing for several weeks, the monarchs make their way through the Great Smoky Mountains at Wagon Road Gap on the Blue Ridge Parkway, about 35 minutes south of Asheville.  According to Parkway officials, the altitudes at which the monarchs fly make it difficult to experience the migration anywhere else along their flight to the Mexican border. At over 5,000 feet, Wagon Road Gap serves as the perfect lookout point for the butterflies which can often be seen in profusion alighting on flowers and foliage near this Parkway overlook in September.
How You Can Help
Nearly one billion monarch butterflies have vanished since 1990 due to the diminishing milkweed habitat that they rely on. You can learn how to help them at the Bring Back the Monarchs event September 16, 2018, at the Cradle of Forestry. Then, join the North Carolina Arboretum as it hosts the Second Annual Monarch Butterfly Day September 8, 2018. Events include a monarch butterfly tag and release, a milkweed plant sale, children's activities, displays and more. Round out your Monarch butterfly experience by helping tag and release monarchs at the Orchard at Altapass. At least six of their tagged butterflies have been found in Mexico!   
Header Monarch image courtesy of Hop'n Blueberry Farm.