Raise the Bar: Adult-Friendly Drinking Experiences in Asheville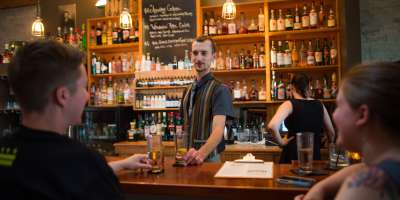 If you're looking for adult-friendly places to drink and hang out in Asheville that are not geared towards kids, here are some great options:
This cozy and stylish cocktail bar focuses on craft cocktails made with locally sourced ingredients. They also have a selection of wines and craft beers. The ambiance is sophisticated and perfect for adults looking for a relaxed evening.
Situated above the Thirsty Monk Pub, Top of the Monk is a rooftop cocktail bar specializing in craft cocktails and spirits. The atmosphere is cozy and sophisticated, providing a great place to unwind and enjoy quality drinks.
Previously voted one of the "50 Best Rooftop Bars in the World." by U.S. News and World Report, Capella on 9 is the perfect place to begin or end a date night.  From this swanky bar on the ninth floor terrace of the AC Hotel, enjoy handcrafted cocktails and a tapas-style menu showcasing locally-sourced ingredients.
The Imperial Life 
Located above Table restaurant, The Imperial Life is a speakeasy-style bar that offers a range of creative and well-crafted cocktails. The dimly lit atmosphere and knowledgeable bartenders create an intimate setting for adult patrons. Check out their daily specials that include half off of all bottle of wine on Thursday and a late night brunch buffet on Sundays.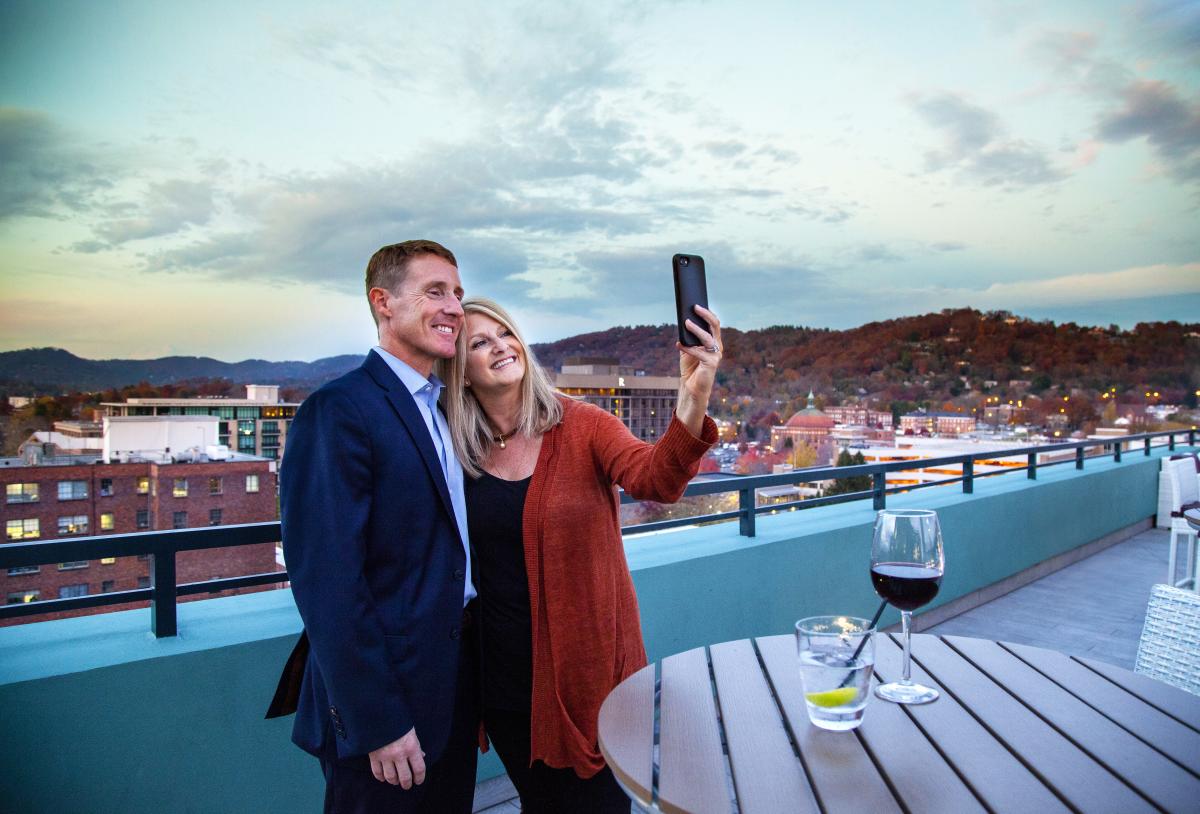 While primarily a Spanish tapas restaurant, Cúrate also offers an extensive list of Spanish wines, sherries, and vermouths. The bar area is a great spot to enjoy a drink before or after dining, with a sophisticated and adult-friendly atmosphere.
This cozy and eccentric cocktail lounge features vintage decor and an impressive selection of spirits. The dim lighting and live music add to the intimate ambiance, making it a favorite among locals.
If you're looking for a unique and eclectic experience, The Odditorium is worth a visit. This bar hosts live music, comedy shows, and drag shows, catering to a diverse adult crowd.
Ben's Tune-Up is a Japanese-inspired beer garden and bar offering an array of craft beers, sake, and creative cocktails. The laid-back outdoor seating area is perfect for enjoying a drink with friends in a relaxed setting.
The Times Bar is a trendy craft cocktail bar and coffee shop nestled in the heart of downtown Asheville, located in the historic S&W Cafeteria building. It specializes in both seasonally inspired and classic cocktails, craft coffees featuring Caffe Vita Coffee Roasters and offers rotating local beer and import wine. 
Trying to avoid children but want to be around fur babies? At the super pet-friendly Aloft Hotel, the WXYZ Lounge is a great spot for drinks and live music. During warmer weather months, check out the Sunday Night Live at Aloft Concert Series. Listen to live performances as you enjoy the views of Biltmore Avenue in the heart of downtown Asheville. Enjoy craft cocktails, craft beers and small plates.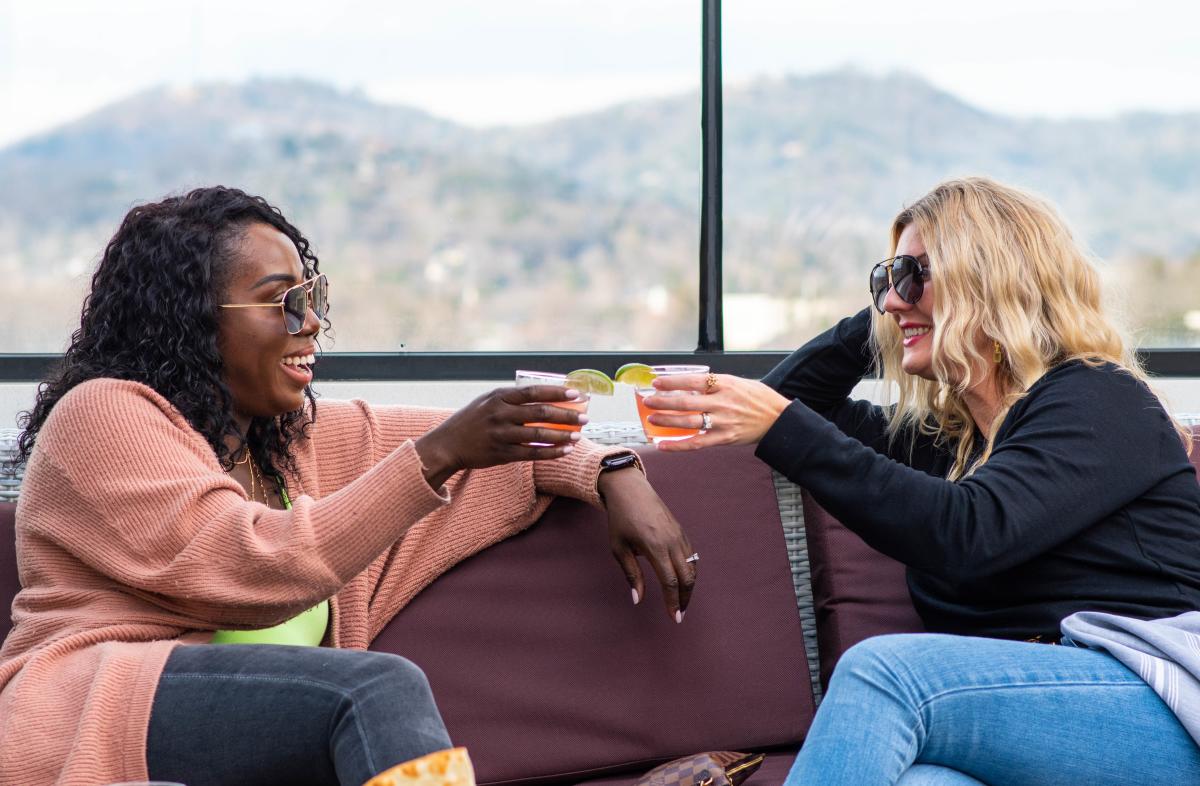 Antidote is a relatively new bar that has opened next door to The Chemist in a three-story building in the South Slope District. The turn-of-the-century decor provide great ambiance to enjoy the robust variety of cocktails. The intimate rooftop patio has its own bar and accommodates about 20-30 people.
Chef Anthony Cerrato leads this rooftop bar that sits adjacent to his Italian restaurant, Strada. The Social Lounge is known as Asheville's "original craft cocktail lounge." String lights and beautiful views add to the ambiance.
This salon and gift shop has a "hidden" rooftop bar where you can enjoy wine or beer while enjoying views of downtown Asheville. Shop for unique gifts and purchase your drinks from the shop before heading upstairs to the roof to sit back and relax.
Updated May 18, 2023