Best Gardens to Visit in Asheville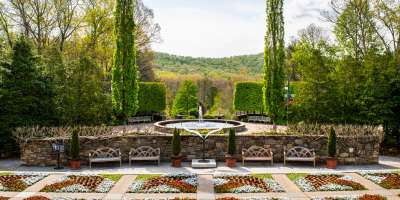 Asheville is a Garden-Lovers Paradise
Asheville, North Carolina's scenic natural landscape is a mecca for greenery, flowers and blooms. The Asheville area has a favorable climate for lush gardens, and the locals have a long history of being instilled with a passion and respect for protecting and showcasing the land.
In the late 19th century, George W. Vanderbilt hired Frederick Law Olmsted, the father of modern American landscape architecture, to oversee the development of his new estate, Biltmore. Under Olmsted's keen oversight, Vanderbilt hired a forestry manager to revitalize his land, thus setting into motion the first forestry stewardship practices in the country. Asheville, known as the Cradle of Forestry, continues to be on the cutting edge of horticulture in the Southeast.
Here in the mountains, you'll find some of the best garden centers in the Southeast, a top-notch arboretum, miles of hiking trails for wildflower and fall color jaunts, and plant society shows. Like many who frequent the area to see these gorgeous gardens, you may find yourself planning your return trip before you even leave!
Top Gardens in Asheville, NC
Ready, set, wow! No matter what season, the gardens of Asheville and Western North Carolina set the stage for a memorable experience. Visit again and again as the views change every day at these gardens:
When you visit Biltmore, America's largest home, you'll be treated to acres of stunning gardens designed by Frederick Law Olmsted. Just to the left of Biltmore House, discover the Italian Garden, which features three reflecting ponds. In warm weather, koi and goldfish swim in these water gardens among giant water lilies, lotus and papyrus. Among the most impressive gardens on the estate is the Walled Garden. The four-acre garden features meticulously-designed plantings that change seasonally. Just off of the Walled Garden, the Rose Garden features more than 250 varieties. Access to the gardens is included in your Biltmore ticket. You are not able to purchase admission just for the gardens.  
Set on 434 acres in South Asheville next to the Blue Ridge Parkway, the North Carolina Arboretum offers 65 acres of cultivated gardens. The Arboretum's Quilt Garden puts a new spin on the Appalachian heritage craft of quilting by interpreting traditional quilt block patterns as colorful flower beds. A different quilt pattern is chosen each year and the garden designs change seasonally. There is no admission fee but a parking fee does apply.  
Just two miles from downtown Asheville, an urban garden oasis awaits you next to the University of North Carolina Asheville. The Botanical Gardens at Asheville is a 10-acre non-profit botanical garden dedicated to the study and promotion of native plants and habitats of the Southern Appalachians. Included in the display are more than 70 species of plants that scientists consider uncommon, rare or endangered. A beautiful half-mile loop walking trail takes you throughout the gardens. While you're there, check out the authentic Hayes Cabin and spring house to see how early settlers lived. Because of the very fragile plant collection at this garden, pets are not permitted. There is no admission fee.  
Also just a couple miles from downtown Asheville, the Curve Studios garden in the River Arts District offers a place to relax while exploring Asheville's art scene. Curve Studios is home to eight artists in three buildings. Wrapped around the buildings are a series of luscious gardens. The gardens display some of the work by the resident artists. Soak in the sun by sitting in the chairs or on the benches in the gardens, before setting back out to discover more of the River Arts District's more than 200 working artist studios. There is no admission fee. 
Take a day trip to beautiful Pearson's Falls in the community of Saluda. The Pearson's Falls area was purchased in 1931 by the Tryon Garden Club to create a botanical preserve. Today, more than 200 species of rare wildflowers, plants and trees are preserved here. Pearson's Falls is included in the Smithsonian Institution's Archive of American Gardens. Admission is $5 for adults, $1 for children 6-12 and free for children under 6 years of age.
Secret Gardens
Many of Asheville's "secret" gardens are hidden in plain sight amid the area's public gardens or urban centers. 
Best Garden and Flower Events in Asheville, NC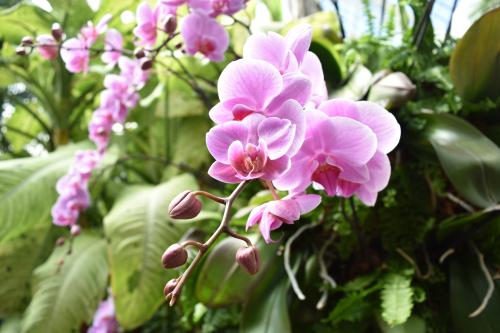 Biltmore Blooms, April 1-May 21, 2021 — Welcome spring in high style with more than 130,000 flowers, blooming in gardens fit for a Vanderbilt. At Biltmore Blooms, the estate's annual festival of flowers, the color and fragrance of orchids and thousands of spring bulbs steal the show.
Asheville Orchid Festival  — This annual event features educational programs, lectures and orchid exhibits from world-class orchid growers. Orchids are available for purchase.
Asheville Herb Festival — Herb growers, herbalists come together for a weekend festival that also features natural gardening and landscaping specialists.
Montford Garden Tour, June 5, 2021 — This new event will include 12 unique, striking gardens, highlighted with a variety of music from local musicians (bluegrass, folk, jazz and classical). 
Art in Bloom — In the nearby community of Black Mountain, Art in Bloom offers gallery shows, a display of floral arrangements and a garden tour.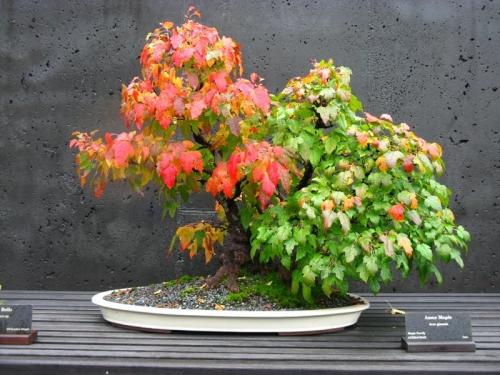 Carolina Bonsai Expo — The nationally-known event features juried displays by bonsai enthusiasts from a multi-state region. Participate in bonsai workshops, watch free demonstrations and purchase bonsai plants and supplies.
Winter Lights at the North Carolina Arboretum, November 2021-January 2022 (dates to be announced) — During the holidays, don't miss the Arboretum's Winter Lights celebration, which illuminates the gardens with 500,000 LED lights. In 2020, the event shifts from a walk-through experience to a drive-through experience.
Rebecca Reed contributed to this story. Biltmore Blooms photo provided by Biltmore Co. Arboretum photos by Art Meripol. Botanical Gardens at Asheville photo by Mark File. Biltmore photo by Jared Kay.
Updated May 7, 2021