Asheville's Top Wine Experiences: Tours, Tastings & Wine Bars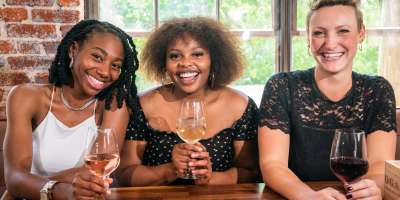 People all over the country are raising their glasses to Asheville's wine scene. Travel Channel has named Asheville one of the "New Top 10 Cities for Wine Snobs." In other words, the wine opportunities here are so plentiful and delicious that even the true wine aficionado can appreciate the selection.
Why is the area such a fertile ground for good wine? Local winemakers attribute it to the area's natural resources and climate.
"The Appalachian soils are really very good. The sun here and temperatures — and the rainfall is tremendous," explained Peter Fland, former president of Asheville area wine organization French Broad Vignerons.
In blind tastings organized by the French Broad Vignerons, expert judges ranked many top area wines above or equal to similar wines from California and Europe. 
"In a few years, everyone who isn't already talking about Western North Carolina wines will be," says Jeff Frisbee, a winemaker at Addison Farms Vineyard in Leicester just outside of Asheville.
Nearly 60 wineries dot the mountains of Western North Carolina, including intriguing family-owned outposts and household names such as Biltmore Winery (the most visited winery in the United States). The more than a dozen wineries within an hour of Asheville are ripe for exploration.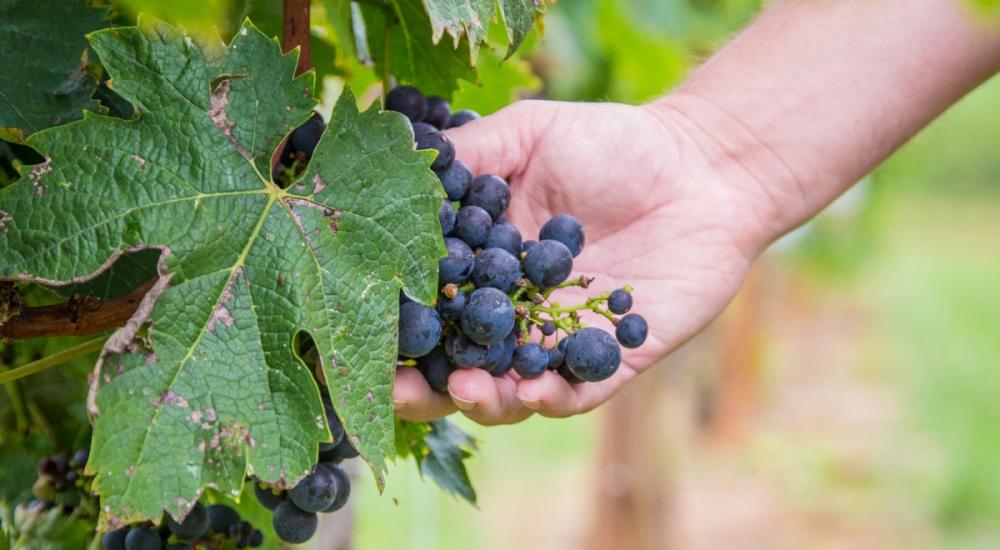 Grandest Grapes: Wineries to Visit
With so many wineries and vineyards in the area, how do you choose where to visit?
A great place to start is Biltmore, where you can pair your wine adventure with a visit to America's largest home. Located on the Estate grounds, Biltmore Winery paved the way for the local wine industry beginning when the first wine was created in the 1970s. Today, wine is built into the Biltmore experience: a visit to the winery and a wine tasting is included in Biltmore admission. For an additional $10 you can go on a behind-the-scenes tour of Biltmore Winery. 
In the heart of Asheville, a new winery, Plēb Urban Winery, is drawing attention. Pleb's emphasis is on using grapes from local farmers and growers. From six farms in Western North Carolina, Plēb produces more than 20 small-batch wines that represent the Asheville area. The winery, located in Asheville's River Arts District, has become known for having one of the area's most interesting wine selections on tap. Sip wine and enjoy the atmosphere in the tasting room which features colorful murals by Asheville artists.
Just 17 miles northwest of downtown Asheville, you'll find Addison Farms Vineyard in the beautiful rolling hills of the rural Leicester community. Addison Farms is a family-owned and operated vineyard, winery and tasting room with 360-degree mountain views. In fact, Jeff Frisbee's family has owned the land since 1937. In 2009, Addison Farms planted the first acre of what will be a 10-acre vineyard. Already, Addison Farms is producing Gold Medal award-winning wines from six varieties of grapes. Take a tour, savor a personalized tasting experience or simply enjoy the mountain views while relaxing in the rocking chairs on the porch.   
Other surrounding communities with wineries include the cities of Hendersonville (35 minutes) and Tryon (50 minutes). 
In addition to tours and tastings, area wineries also host a series of events and educational programs throughout the year. The French Broad Vignerons organize the activities. Visit the French Broad Vignerons web site for more information.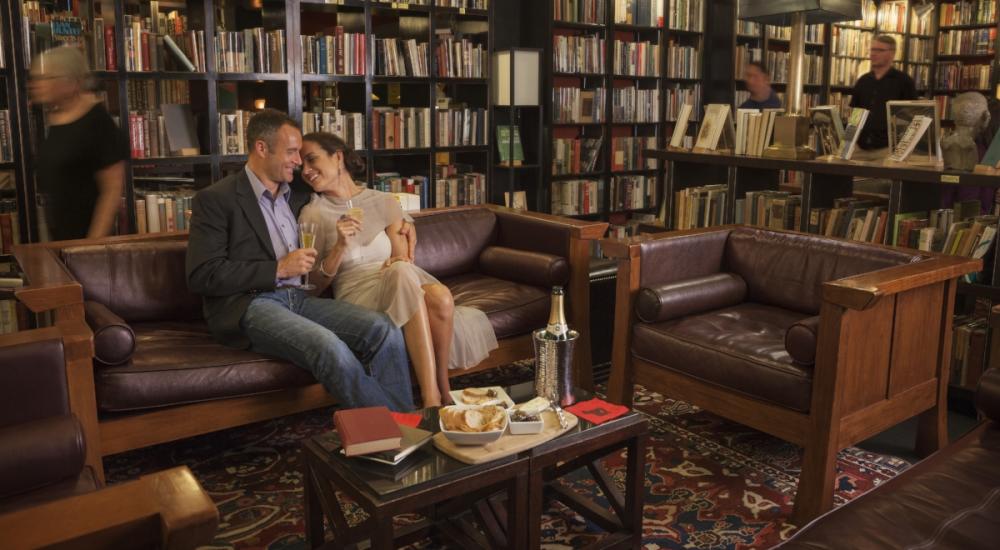 Where to Sip and Savor: Wine Bars
Wine isn't just part of Asheville's culture. It's shaping the culture of this mountain city. In recent years, a series of wine bars have opened, expanding on the already robust wine scene.
Wine Stores and Unique Experiences
The Asheville area is also home to wine stores that provide unique tastings and experiences.
Table Wine (South Asheville) — has not only established itself as a top wine retailer in Asheville but also has become known for its frequent tasting events.

Metro Wines (North Asheville) — focuses on wine and food pairings and hosts frequent tastings

Appalachian Vintner (Biltmore Village) — has a rotating list of wines and draft beers on tap to drink in the store.

Crocodile Wine (Downtown) — new store has made a name for itself with its selection of Natural Wine: wines "made by farmers growing grapes in a way sustainable way, then harvested and fermented with careful, but minimal intervention." 

Maggie B's Wine and Specialty Store (Weaverville) — not only lauded for its tastings but for being especially dog-friendly. The store is named after the owners' yellow Labrador retriever.
And, for a uniquely-Asheville experience, head to The Conundrum for Le Vine Noir. You'll sip five types of wine in complete darkness. Wine pours are paired with "tasteful snacks, one liners and hilarious hijinks."
In addition to these dedicated wine bars, Asheville's nationally-acclaimed dining scene serves up an award-winning selection of local, regional and international wines. Spanish tapas bar Cúrate has earned the title of "One of the 100 Best Wine Restaurants in the U.S." from Wine Enthusiast.
Map of Asheville Wineries and Wine Bars 

North Carolina Wine History  
It was in the 1800s that Sir Walter Raleigh declared that the region would become revered for its wine. He was referring to scuppernongs grapes (a large variety of muscadine) growing on Roanoke Island. But with a long stretch of Prohibition, the industry faded from the forefront. 
A key next chapter in area wine history traces its beginnings to the 1890s. It was then when George Vanderbilt was inspired by the mountains and the French Broad River to build Biltmore Estate. Vanderbilt had envisioned his estate as a large-scale working farm. Many years later, Vanderbilt's grandson, William Cecil, figured out how to bottle that inspiration. He created the estate's first wine in the 1970s and founded Biltmore Winery in 1983.
Biltmore led the charge for the experimentation and research in the North Carolina Wine industry as Cecil worked with experts from around the world to experiment with various kinds of grapes. With Biltmore's investment paving the way, North Carolina wine industry has grown leaps and bounds.
According to the North Carolina Wine and Grape Council (NC Wine), there are now nearly 500 commercial vineyards and more than 200 wineries across the state.    
Writer Emily Patrick contributed to this story.
Updated April 14, 2023