Asheville Music Anywhere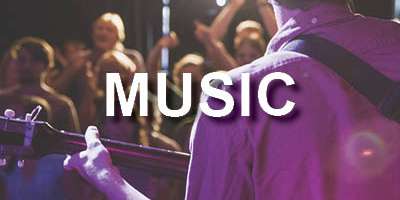 Music has long been a reason for gathering in the Blue Ridge Mountains. In many cases, that has meant playing instruments together or dancing. Or, oftentimes you would find people doing both at the same time at happenings like the Asheville Drum Circle and during shows at the numerous music halls and unique venues that dot the city.   
While in-person gatherings and concerts press pause, Asheville musicians play on. Live streams, virtual concerts, inspiring playlists and relief funds are just a few of the ways music fans can support Blue Ridge Mountain artists during this time.  
Check out this round-up of virtual, music-filled diversions to lift you up, make you move, inspire action or just add a bit of life to your living room. 
Take an Audio Journey Through the Mountains  
We've created the "Made in Asheville" playlist on Spotify to help transport you on a musical journey to the Mountains. Stir your soul with Asheville American Idol alum Brie Capone's song "Scars" or the Steep Canyon Rangers and Boyz II Men collaboration "Be Still Moses."
Americana, hip hop, indie, bluegrass, funk and the genre defying sounds of Asheville's music scene will transport you. Click here to listen to our new Explore Asheville Spotify playlist. 
Brighten Your Day with Music
IAMAVL, an Asheville company that provides high-quality video and audio streaming for musicians, wants to brighten your spirits with Asheville music. 
Each day, IAMAVL is "restreaming" favorite Asheville music performances they have captured on video. You can watch the videos on the IAMAVL Facebook page. And, consider making a donation to the performers through the Musician Relief Fund. 
A similar Asheville music effort, Keep Music Live Project, is offering free, onlive streaming of music performances by Asheville musicians. Keep Music Live is a partnership by Streamside Concerts, Acoustic Journeys Concert Series, Dream Guitars, Asheville Music School, Deb Cornish Audio and Fretboard Journal. Keep Music Live is also on Facebook.
Gift a Private Concert
You can also give the gift of Asheville music to someone you love. Asheville musician Hannah Kaminer has organized a new service that you can use to order a personal virtual concert (and conversation). Order the virtual concert to brighten someone's day or to help mark a special occasion you may not be able to celebrate together. All the musicians will be drawn from the Asheville/Western North Carolina music scene. 
Synth for Sheltered Souls 
Known for its old time and bluegrass music scene, Asheville also has quite the legacy when it comes to electronic and pop music. Bob Moog invented the 1960s era synthesizer that revolutionized the face of music across the world. A longtime resident of Asheville, Moog's synthesizers are still built by hand today in Asheville. Moog Music Factory is connecting fans to their deep network of national music artists several times each week via Synthesize Live, an Instagram streaming series (Instagram handle: @MoogSynthesizers). 
Dance to the Beat of Asheville Symphony Sessions
Find comfort in the sounds of Asheville's Symphony Orchestra. The Asheville Symphony Sessions showcase collaborations between the Symphony and Asheville musicians/bands.
The music you'll hear (and watch) is from an album was produced by Michael Selverne at Asheville's Echo Mountain Recording Studios. A number of notable arrangers worked on the project including Michael Bearden, who works with Lady Gaga and Neil Young and was Michael Jackson's musical director for the This Is It tour.
A collaboration between the Asheville Symphony, Asheville-area based, Grammy winning Steep Canyon Rangers and iconic R&B group Boyz II Men, earned international acclaim from the likes of Rolling Stone. Watch a video of the first time the three groups came together on stage to perform the song Be Still Moses.