A Delightful Fall Experience Awaits Black Travelers In Asheville, NC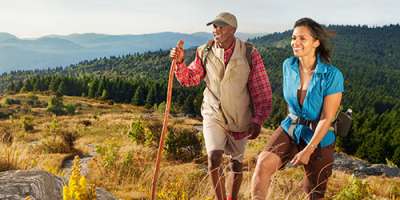 Banked amid the picturesque Blue Ridge Mountains, the vibrant city of Asheville extends a warm welcome to African American travelers, inviting them to embark on a rewarding autumn sojourn that celebrates both diversity and the breathtaking natural landscape. This fall season, Asheville presents a captivating array of experiences tailored to the distinct preferences of African American travelers seeking to fully immerse themselves in the region's cultural richness and scenic beauty.
As the fall season graces us with its splendor, the memory of our illustrious fair season comes to life. Noteworthy among these is Edward W. Pearson, an African American entrepreneur, Buffalo Soldier, Spanish–American War veteran, civil rights advocate, and pioneering sports enthusiast. In 1914, Pearson orchestrated the Buncombe County and District Colored Agricultural Fair, one of the Southeast's largest agricultural gatherings. It drew attendees of diverse backgrounds from across Western North Carolina and South Carolina. The echoes of this fair fervor resonate with the prominent North Carolina Mountain State Fair, an official celebration of the state's culture, art, agriculture, and traditions.
The YMI cultural center is graciously offering immersive hard hat tours, granting visitors a glimpse into the historic legacy and future aspirations of Affrilachia. For over a century, the YMI has promoted cultural preservation and elevation of Black Excellence through community engagement, advocacy, leadership development and economic justice. The highly regarded Lovely Asheville Annual Fall Festival, slated for October 14th and 15th, serves as an outstanding opportunity for African American travelers to engage with the city's tapestry of diverse cultures. The theme of this year's festival centers on the shared love for nature, humanity, and art, promising a vibrant medley of festivities, art exhibitions, culinary delights, and live performances that epitomize the city's exuberance and inclusiveness.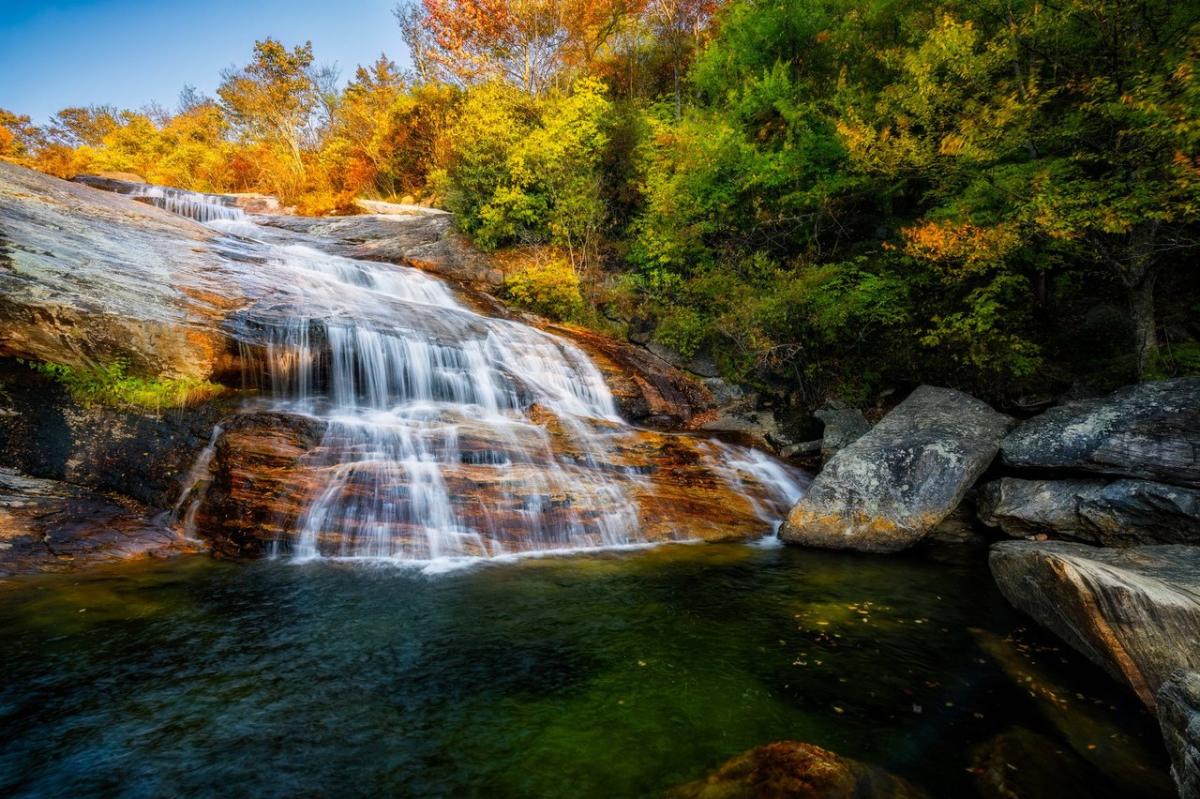 As the mountain air crisps, African American travelers are invited to embrace the tranquility of the Blue Ridge Mountains through guided tours and outdoor escapades, unveiling the awe-inspiring landscapes of the region. Collaborations such as the North Carolina BIPOC Climbers association and Climbers of Color curate events and resources for burgeoning climbers, ensuring an engaging experience. Color My Outdoors, an equally compelling initiative, endeavors to reshape the outdoor narrative through communal activities. For those desiring a leisurely outdoor pace, the Pathways to Parks movement beckons the soul. With a vision to encourage Americans of color to relish nature's benefits within national, state, and local parks, Pathways to Parks orchestrates a mosaic of activities including walking, hiking, camping, kayaking, tennis, cycling, ziplining, horseback riding, birding, and picnicking. The overarching aspiration is to kindle a love for parks among communities of color, safeguarding these spaces for future generations. Start your day with Asheville Adventures' guided sunrise hiking experience, allowing guests to savor locally-roasted coffee as they uncover hidden vantage points within the breathtaking Blue Ridge Mountains. End your day with a Sunset Yoga Hike led by Asheville Wellness Tours. Disconnect and relax while meditating amidst panoramic vistas. Commence with a serene meditation session and then transition seamlessly into a rejuvenating mountaintop yoga, or do take the opportunity to go chasing waterfalls with Namaste in Nature.
Indoor enthusiasts will find an abundance of climbing options at Riveter, an establishment fostering a sense of community, confidence, and adventure fitness among diverse individuals. A notable ally, Cultivate Climbing, has collaborated with NC BIPOC Climbers and Southeastern Queer Climbers to cultivate an inclusive climbing environment, offering diverse climbing experiences and equipment rentals. For those seeking a unique thrill, Axeville Axe Throwing Club offers an enjoyable indoor space, where axe throwing and local libations combine for an unforgettable experience that even Paul Bunyan would appreciate.
The majestic Douglas Falls, a 70-foot waterfall nestled in the Big Ivy section of the Pisgah National Forest, presents a captivating 7-mile out-and-back trail experience. Elevations ranging from 2,200 to over 5,000 feet provide habitat for species like the Red-breasted Nuthatch, Golden-crowned Kinglet, and various woodpeckers. Craggy Pinnacle trail at Craggy Gardens offers a breathtaking 360-degree panoramic view of the surrounding peaks and verdant slopes. Notably, the Blue Ridge Parkway Visitor Center, a gateway to the Parkway's 469-mile stretch, beckons as a starting point for your journey.
The fall foliage, adorned in vibrant shades of red, orange, and gold, provides a stunning canvas for avid birdwatchers eager to capture the season's beauty. The Beaver Lake Bird Sanctuary, a sanctuary for birds, butterflies, and dragonflies, captivates with its splendor. Additionally, the autumn months offer opportune moments for wildlife encounters. The nature center seamlessly connects individuals of all ages with the flora and fauna of the Southern Appalachian Mountains. The Western North Carolina Nature Center, spanning 42 acres, houses over 60 species, including red pandas, river otters, black bears, wolves, and cougars.
The North Carolina Arboretum, encompassing a 434-acre public garden, paints a vibrant tapestry of fall colors that extend from late October into November. For African American travelers seeking an indelible autumn odyssey, Asheville warmly extends an invitation to partake in an experience that seamlessly merges natural splendor, cultural enrichment, and a welcoming community spirit. There are several rafting experiences for BIPOC visitors to take on. The rivers in the Asheville area offer a means to stay cool with French Broad Adventures providing just about everything that a whitewater raft enthusiast could want. The French Broad River, which runs through Asheville, is the third oldest river in the world! There's also a plethora of mountain bike riding experiences throughout the city. Follow events with Riding in Color, this strictly BIPOC group supports black and indigenous cyclist throughout the year. The city's unwavering commitment to nurturing an inclusive ambiance, fostering appreciation for diversity, ensures that each traveler finds a profound connection to Asheville's vibrant essence.
Get ready for an enchanting evening as the Dogwood Alliance, present the highly anticipated Woods & Wilds Annual Storytelling Event in Asheville! This unique event brings together black nature enthusiasts and the community to celebrate a deeper connection with the forests and each other.  SlayTheMic, helps bring this extraordinary gathering will showcase seven captivating live storytellers who will transport you through tales of wonder and intrigue.
For entertainment mark your calendars for an extraordinary theatrical experience as Monica McDaniel's original play, "Riding Hood," hits the stage on September 8th at the UNCAs Carol Belk Theatre and September 9th at the Dr. Wesley Grant Southside Center. This captivating production honors the legendary Big Mama Thornton and reimagines the classic Grimm's Tale, "Little Red Riding Hood," with a fresh and contemporary perspective. "Riding Hood" boasts an exceptional all Black cast, bringing authenticity and powerful performances to the forefront. Set against the backdrop of Asheville, NC, McDaniel's hometown plays a pivotal role as a supporting character, adding depth and resonance to the narrative.
With its diverse range of offerings, spanning outdoor escapades to cultural festivities, Asheville stands as an unparalleled destination for travelers eager to embrace the allure of the fall season.
Updated September 18, 2023