Black Mountain: Small Town, Big Flavor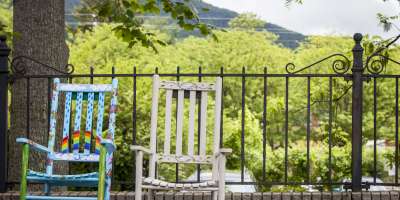 Enjoy Tasty Mountain Charm With an Artistic Twist
It is easy to fall in love with Black Mountain.
The charming downtown is packed with top-notch restaurants, art galleries and unique shops. Rockers line the streets, begging you to take a break and sit a spell. Beyond the store fronts, rolling mountains seem to perfectly circle the small town -- reminding you of this truly special location known as the "front porch of the Blue Ridge."
Located only 15 miles away from downtown Asheville, Black Mountain is the perfect place to spend a day eating, drinking, and strolling through galleries.
See our complete guide to Black Mountain.
From Savory to Sweet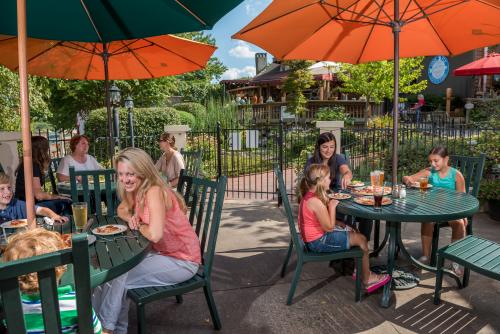 First things first. If you are a traveler who has to start with a menu, then begin your day with Louise's Kitchen. Located in an old house, entering is like walking into a friend's house to eat -- at least a friend who makes one scrumptious breakfast or lunch! Try Louise's Cakes with house-made vanilla bean syrup or the Big Boy Burrito, stuffed with eggs, bacon, sausage, cheese, potatoes and pico de gallo.
For lunch stop by Veranda Café & Gifts on Black Mountain's iconic Cherry Street. Fill up on house-made soups, sandwiches, wraps and salads. The Turkey Berry Brie is a local favorite with oven-roasted turkey, melted brie cheese, raspberry mayo and homemade cranberry chutney.
After all that delicious food, you might need an afternoon pick-me-up!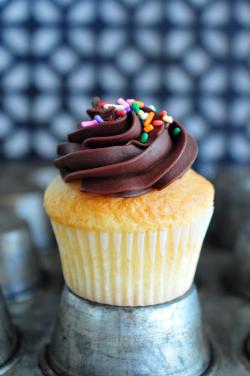 For a casual dinner, take your pick of locally owned pizzerias. Consider Dynamite Roastery and Coffee Bar for site-roasted coffee beans. Enjoy them in a luscious and creamy coffee or distinctive espresso.
Or if craft beer is more your speed, visit Pisgah Brewing Company, where year-round favorites include the savory Nitro Stout and crisp Pale Ale. Don't miss the seasonal menu for additional unique selections.
My Father's Pizza has been a Black Mountain staple since 1990, serving family created scrumptious recipes. Sit on their patio for a great evening with a My Father's Supreme.
Or for a more modern take, Fresh Wood Fired Pizza and Pasta features pizza with gourmet, local toppings. Try the Fun Guy featuring seasonal wild mushrooms, ricotta, feta and parmesan with fresh basil. Both restaurants have gluten-free crust options.
Do not leave without tasting the sweet treats at heavenly, Hey Hey Cupcake. Favorite flavors include the divine Bonita Margarita, rich Mocha Stout (using Dynamite Coffee and Pisgah Beer, no less!) and mouthwatering 24-Karat Cake!
Art Abounds 
Walk off some of those calories by strolling through a fine collection of art galleries. From mountain crafts to fine art, you can find gorgeous craftsmanship and mastery in Black Mountain.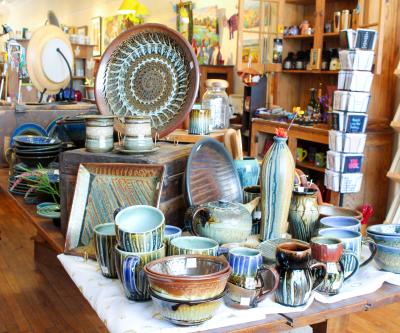 Start your walking tour at Seven Sisters Craft Gallery on Cherry Street. Seven Sisters' large selection of fine handicrafts spills over into several store fronts. The pieces are high quality decorative and functional arts and crafts that would look beautiful in your home. Then head over to Mountain Nest Gallery, featuring crafts that capture the beauty in nature. You will find beautiful items made in North Carolina that capture essence of the mountains. Don't forget to check out their birdhouses, pottery and glass pieces.
Finish off your gallery walking tour by exploring The Old Depot. The gallery in the depot only sells original and juried crafts from Western North Carolina artists. Specialties include mountain and heritage crafts.
Don't Stop the Music 
A trip to Black Mountain is not complete without enjoying the sounds of some local musicians. White Horse Black Mountain is a destination for entertainment in Western North Carolina. The 200-seat listening venue has amazing acoustics and a calendar that includes everything from classical to pop to bluegrass. Past acts include: Lonesome River Band, Kate Campbell, and local gem Kat Williams.
During the summer, the town of Black Mountain hosts a family-friendly music series at Lake Tomahawk. And don't forget to check out the event schedule at Pisgah Brewing, where a popular outdoor venue features several music genres throughout the year.
Cupcake photo courtesy of Hey Hey Cupcake. Seven Sisters Craft Gallery photo by Julie Wunder. Outdoor dining photo by Emily Chaplin.