5 Days of Adventures in the Asheville Area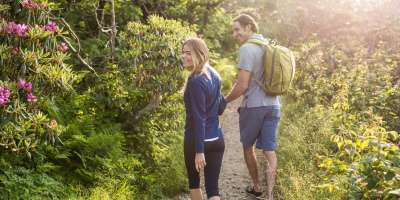 With so much to see and do in Asheville, North Carolina, you could spend years exploring this vibrant city in the Blue Ridge Mountains.
To make sure you hit all the marks, we've curated a list of the must-sees and must-dos in Asheville that will make your weeklong trip to the Asheville area full of fun and adventures!
Day 1 - Enjoy the Great Outdoors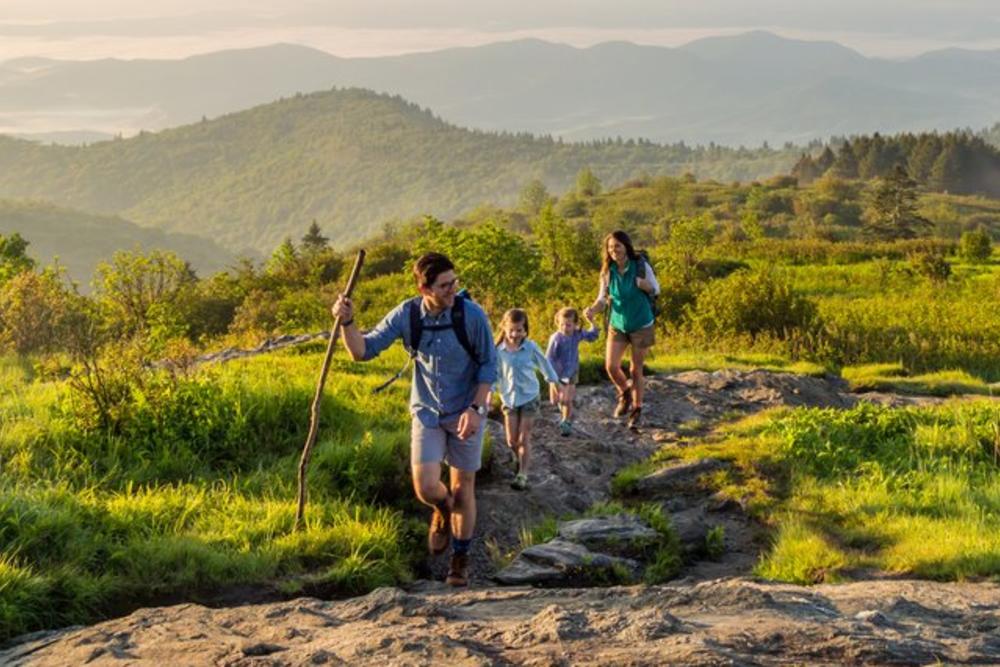 Feel the peace and calm wash over you on a sunrise adventure in the Blue Ridge Mountains. These mountains are home to powerful waterfalls, lush forests and breathtaking vistas. Get up early and choose from an outdoor experience such as a sunrise paddle with Wai Mauna Stand Up Paddleboard Tours or the Blue Ridge Sunrise Tour led by Asheville Adventures, complete with locally-roasted coffee.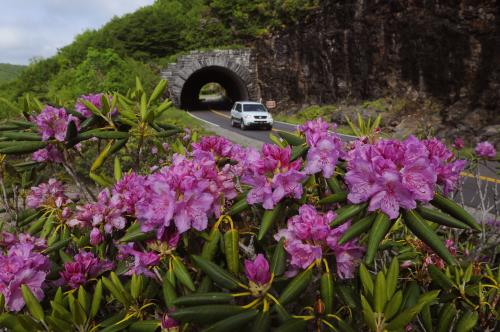 One of the best ways to experience the mountains in Asheville is with a drive on the Blue Ridge Parkway – a scenic highway with paved overlooks that takes you to the highest peaks in the east and numerous trailheads for hiking.
Pro Tip: Before heading out, make sure you are prepared by packing food, water, and the right clothing and footwear to protect you from the elements. Stop by one of Asheville's local outfitter stores to make sure you're properly equipped for a full day in the great outdoors.
Round out your adventure by enjoying breathtaking views painted with colorful hues at one of Asheville's top eight sunset spots.
Day 2 - Rejuvenate Your Mind, Body & Spirit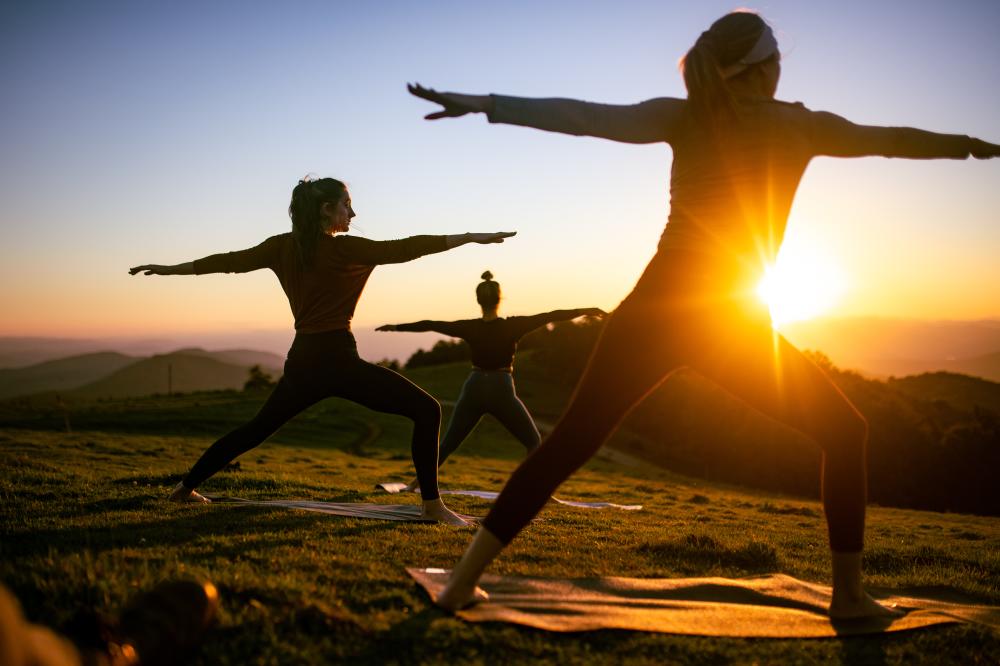 Asheville, North Carolina's reputation as a destination for health and wellness dates back to the 1800s. Today, the area's dedicated community of health-conscious residents and wellness experts provides locals and visitors alike with innovative ways to relax the mind, rejuvenate the spirit and renew the body.
Among the options is Forest Bathing, based on the Japanese wellness practice of shinrin yoku. There's no water involved -- instead you're bathing your soul in the atmosphere of the forest and taking in Mother Nature through your senses.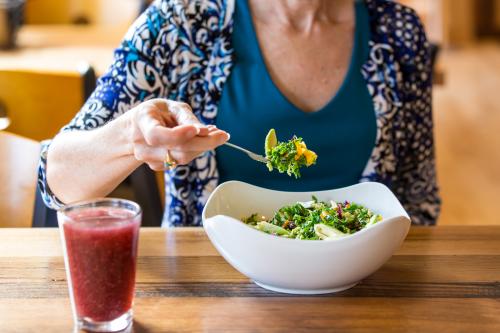 For the health conscious, or those with dietary guidelines, Asheville's restaurants offer a wealth of healthy, vegan and vegetarian options. Take a trip around the world with the multicultural cuisine at Plant restaurant located just north of downtown, try a plant-based bowl at one of Green Sage Cafe's three locations across Asheville, or quench your thirst and fuel your body with a cold pressed juice or smoothie at Pulp + Sprout in downtown Asheville.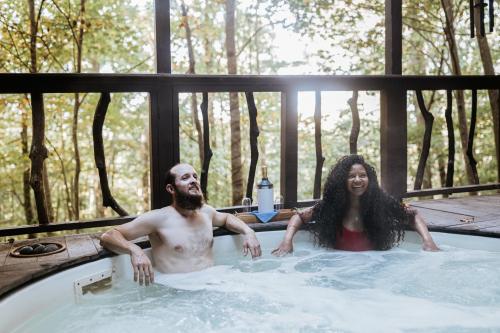 Immerse yourself at one of Asheville's spas, including Blue Lotus, Asheville's first Ayurveda and Panchakarma Clinic & Day Spa, Shoji, a Japanese-inspired spa in the treetops and Still Point Wellness, a salt water float spa.
Pro Tip: End your day of relaxation with a wellness-centric sip at natural cidery Botanist & Barrel Tasting Bar and Bottle Shop or Crocodile Wine natural wine shop in downtown. 
Day 3 - Experience Iconic Asheville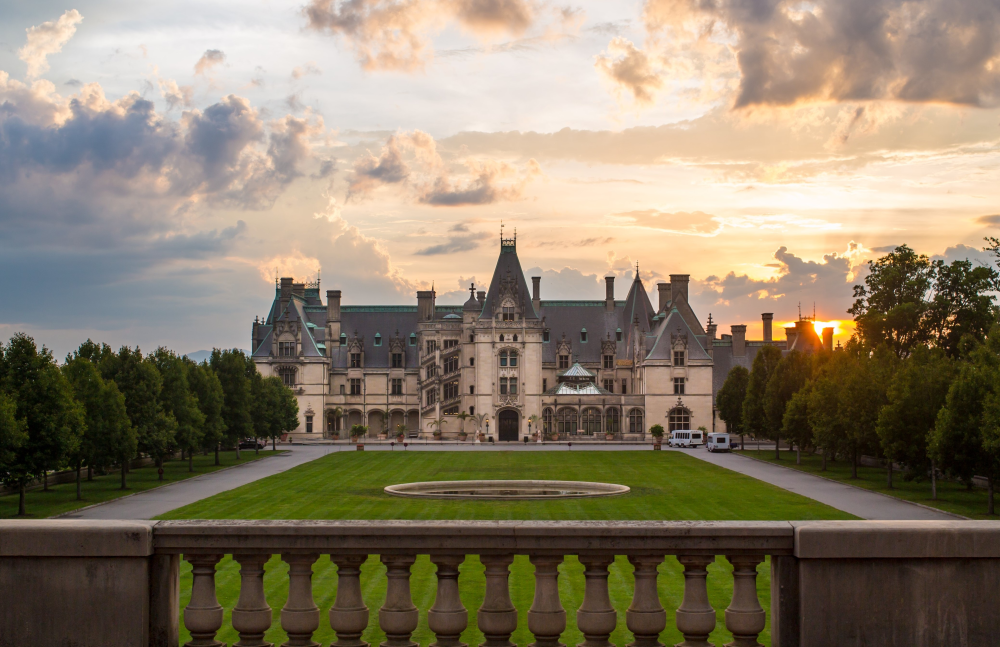 There's no better way to discover the history and grandeur of Asheville than by visiting the iconic Biltmore Estate. Take a self-guided or guided tour of Biltmore House, George Vanderbilt's French Renaissance castle featuring 250 rooms, before heading outside for a stroll along the paths of the elegant grounds and gardens. Pro Tip: Before you leave, drive over to Antler Hill Village for a complimentary wine tasting at Biltmore Winery.
Just outside the entrance for Biltmore Estate sits iconic Biltmore Village — a historic district that began as a "company town" for Biltmore workers. Today, Biltmore Village serves as a sought-after dining and shopping destination.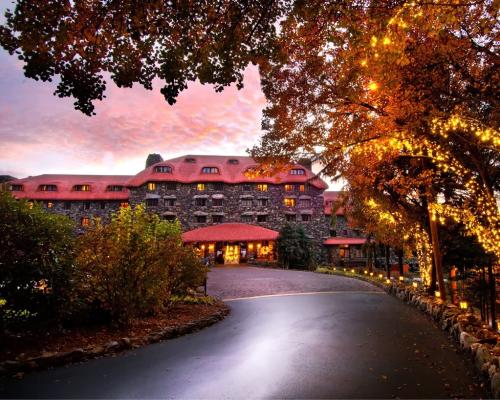 Head just a couple miles north of town and discover the grand Omni Grove Park Inn. Built in 1913, the Inn features a world-class spa, a Donald Ross-designed golf course, as well as several restaurants and bars.
Pro Tip: Step out onto the Sunset Terrace to get a glimpse of gorgeous long-range mountain and city views.
Day 4 - Discover Downtown and the Arts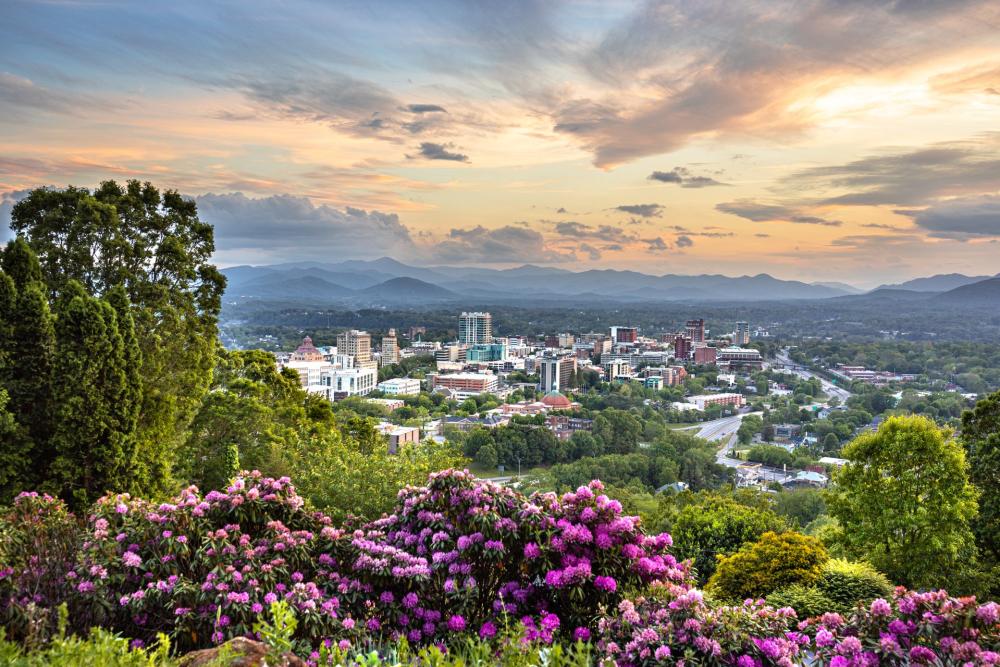 Asheville's thriving downtown is filled with local restaurants, shops, art galleries, museums and untouched art-deco architecture. 
Pro Tip: Get the inside scoop of Asheville's storied history by learning from the experts, such as Asheville By Foot Walking Tours, Hood Huggers International Tours, LaZoom Comedy Bus Tour and Grayline Trolley Tours.
A few block from Pack Square in the heart of downtown Asheville, you'll find Eagle Street and The Block, Asheville's once central business district for the Black community. Today, a group of community members and organizations are working to revitalize this district with a focus on preserving its history and bringing Black-owned businesses back to the area. The YMI Cultural Center, one of the oldest Black cultural centers in the U.S., features the work of Black artists and will soon undergo a major renovation. Don't miss the LEAF Global Arts Center to explore the world through immersive music, cultural and art experiences. And, dine at Benne on Eagle located at the Foundry Hotel, which honors Black influence on Appalachian cuisine from both near and far.
Just a couple of miles from downtown you'll discover more than 200 working artist studios in Asheville's creative center: the River Arts District. Purchase one-of-a-kind pieces or create your own artwork thanks to classes from Ignite Jewelry, the NC Glass Center, Odyssey Clayworks and The Village Potters.
Pro Tip: Discover the district's newly built greenway located along the French Broad River and go for a walk, run or bike ride while you take in the city's dynamic culture. 
Day 5 - See Small Town Charm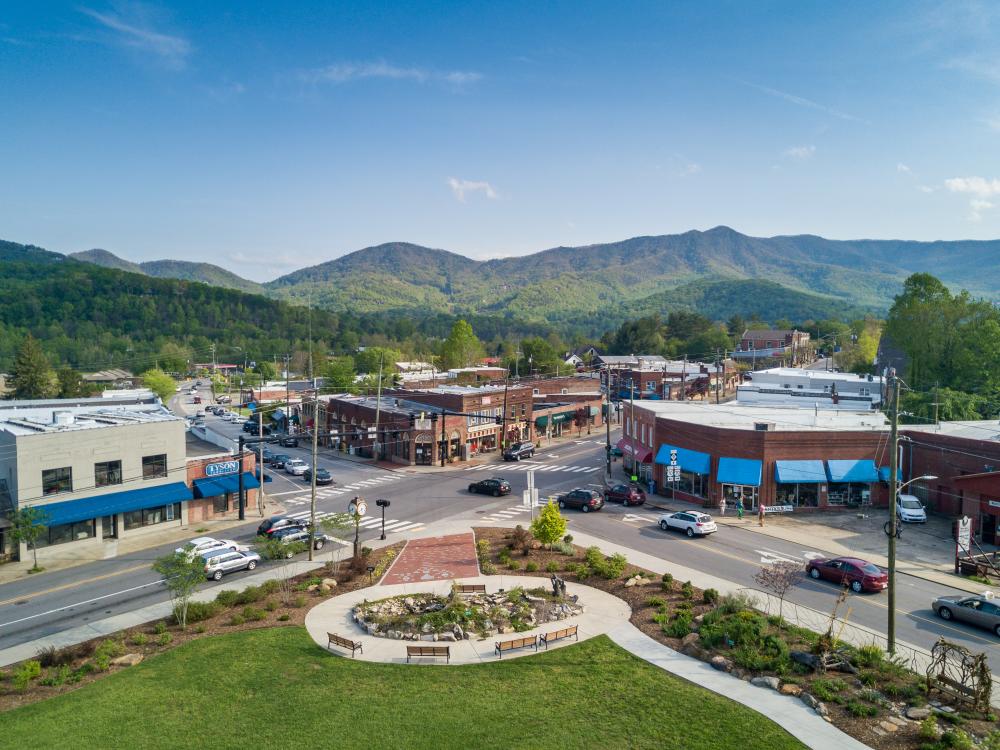 Start your day by driving just 15-20 minutes to one of Asheville's charming neighboring towns: Weaverville (to the north) and Black Mountain (to the east).
In Black Mountain (pictured), voted America's Prettiest Small Town, have breakfast at Louise's Kitchen or Blue Ridge Biscuit Company before strolling the local shops on Main Street and viewing the Seven Sisters mountain peaks from the greenway at Lake Tomahawk.
In Weaverville, discover local art from Crucible Glassworks, Mangum Pottery and Miya Gallery. Grab lunch from the famous Blue Mountain Pizza or Well-Bred Bakery before taking a walk at nearby Lake Louise.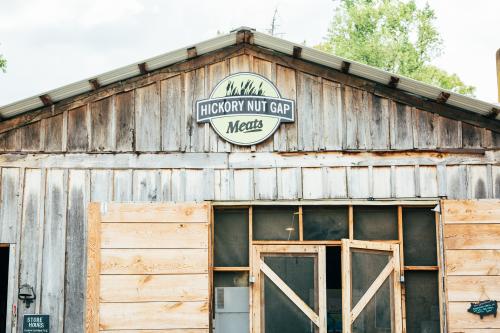 Just to the east of downtown Asheville, you will find the agrarian community of Fairview. Home to two stops on the WNC Cheese Trail, Fairview is also where you'll find the family-friendly Hickory Nut Gap Farm and Whistle Hop Brewing Company (set in two historic train cars!).
Pro Tip: Continue to drive a few miles southeast of Fairview to discover Bearwallow Mountain, a two-mile out and back trail that features 360-degree mountain views (and a few cows, too!). Make sure you head out early to get a parking spot as this popular trail is not to be missed.