Rattlesnake Lodge Trail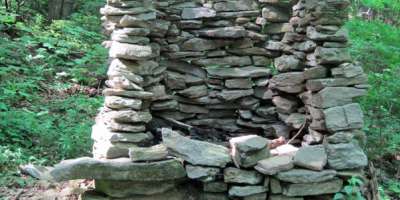 Visit the side of a summer home from the turn of the 20th century

LEAVE NO TRACE TIP
The last of the ruins of Rattlesnake Lodge date back to the early 1900s. Help preserve this history by leaving the rock foundations, plants and flowers as you find them.
What to Expect
This trail offers views of beautiful mountain ridges and a lake.  Take the short access trail and turn left on the Mountains-to-Sea Trail (MST). The trail follows the MST marked by white circles, on a carriage road.
Reach the site of Rattlesnake Lodge, the former summer home of Asheville physician and outdoor activist Dr. Chase P. Ambler. The Amblers built their summer retreat in 1903 and occupied it until 1920. The Lodge is long gone, victim of a fire in the late 1920s.
The retaining walls and foundations for its tennis courts, swimming pool, and caretaker's cabins will give you a good feel for the lifestyle of the rich and famous—famous in Asheville at least. Ambler's wife and children went up to the Lodge as soon as school let out and came back to Asheville in the fall. Dr. Ambler visited on weekends.
At the center of the site, a display board, put up by the Carolina Mountain Club, shows a map, pictures and descriptions of the old Lodge and outbuildings. From the porch of the main house, guests could look down the mountainside into the Swannanoa River basin.  After you finish exploring the site, return the same way.
Hike Details​
Difficulty: Moderate

Distance from Asheville: About 25 minutes 

Length: 3 miles round-trip 

Region: Blue Ridge Parkway

Duration of Hike: About 1-2 hours

Elevation Gain: 600 feet

Pet-Friendly? Leashed dogs welcome 

Multiple Use? No

Blazes? No

Facilities & Parking: Parking area 

Natural Features: Historic ruins, lush forest and views of mountains and a lake.
Directions
Take the Blue Ridge Parkway north to MP 375.2 at Bull Gap.  Turn left at the brown Weaverville/Vance Birthplace sign. After 0.2 mile, at the T-intersection, turn right on Ox Creek Road. Drive 0.7 mile to the second parking area on the right and park.
GPS Coordinates
N35.6699875, W82.4712214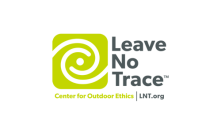 We all love the Blue Ridge Mountains! By working together, we can keep these incredible outdoor spaces beautiful and pristine for years to come. Make it your nature to Leave No Trace: Leave what you find, pack out what you pack in, stay on designated trails and plan ahead. To learn more about the 7 Principles of Leave No Trace, CLICK HERE >>.
Photo by Danny Bernstein.