Pink Beds Hike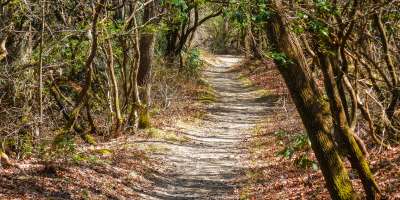 An idyllic (and flat) hike in the woods for the true nature lover
Nature lovers flock to the Pink Beds Loop Trail in Pisgah National Forest. The sounds of the rushing creeks and bird song add a peaceful, unhurried feeling to the atmosphere. Evidence of wildlife—such as the beaver dams seen on the ponds—is all around on this winding woodland trail.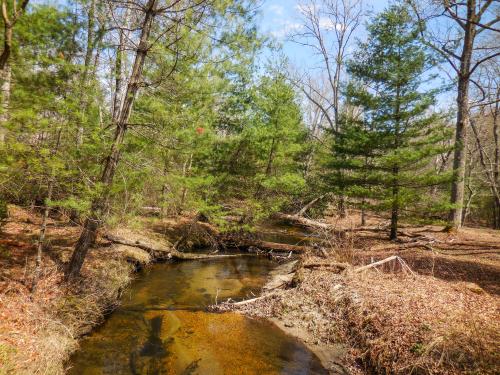 Uncommon in the Blue Ridge Mountains mountains, the Pink Beds Loop Trail is almost entirely flat. There's a remarkable variety of flora and fauna in this rare mountain bog habitat. In fact, the trail is named for the profusion of pink wildflowers, including mountain laurel and rhododendron that typically show their brightest blooms in in mid-to-late June.
The Pink Beds Loop Trail is located in an area known as the Cradle of Forestry: the historic site where the first forestry school in the U.S. (funded by George W. Vanderbilt) was located in the late 1800s. The Cradle of Forestry Discover Center, which features historical exhibits and guided tours, is just south on Highway 276. 
Because of the boggy nature of the area around the trail, there are wooden boardwalks on much of the trail. You'll also cross several bridges (including one over the South Mills River) and will need to do some easy creek-hoping.
What To Expect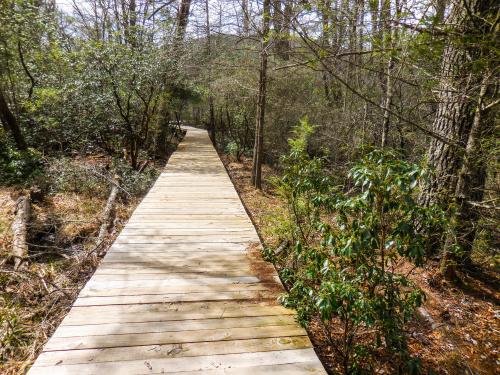 Find the entrance to the trail by looking for a large sign board near the picnic area. The trail follows an old logging road so it's easy to navigate.
Not long after you begin, you'll will cross a creek and you will have the option to begin your loop either to the left or the right. To first see the boardwalks over the bog, head to the right. About a mile down the trail, you'll come to an intersection with the blue-blazed Barrett Branch Connector Trail. If you want a shorter hike, take this connector as it cuts across the loop. Or, stay on the main trail and follow it back around to where you started to complete the full loop. 
Know Before You Go
Despite the relatively flat terrain, it's a good idea to wear hiking boots or sturdy shoes because you will encounter tree roots on the upper part of the trail. In the height of summer, it's a good idea to bring bug spray as well. And note that given the bog-style habitat, the trail can be fairly muddy after periods of rain. 
Directions
From downtown Asheville, take I-240 west, to I-26 east Exit 40. Turn right onto Hwy 280 and go for 16 miles to the intersection of US Hwy 276 and 64. Turn right onto US 276 and follow it for 11.3 miles. The trailhead parking lot will be on the right.
Hike Details
Difficulty:
Easy

Distance from Asheville:
31 miles, 50 minutes

Length:
5.3 miles round trip (loop)

Region: Pisgah National Forest (Brevard)

Duration of Hike:
2.5-3 hours

Elevation Gain: 100 feet

Pet-Friendly? Yes

Multiple Use? 
Mountain bikes on northern part of the loop (seasonal)

Blazes? 
Orange

Facilities & Parking: Paved parking lot; facilities at picnic area.

Natural Features: Mountain bog, streams, wildflowers, rare plants, wildlife, birds
GPS Coordinates
35.353176, -82.778930
Photos by Jason Tarr of ExploreAsheville.com
Updated September 26, 2018