Past & Present: The Story of Burton Street in West Asheville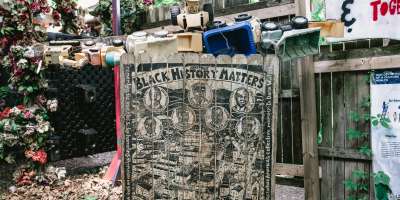 Asheville is a small city that's known to many people for quite a few things. A perennial qualifier as one of the best cities in the U.S. to live or visit, the accolades for its food, breweries, outdoors, and art scene are as boundless as the mountains in which it's situated. If the waterfalls and downtown restaurants are the draws, then Haywood Road in West Asheville is the hook— a 2.5-mile stretch of road that makes Asheville the gem it's known to be. One vastly important thing that Asheville is unfortunately not known for — but is slowly being rediscovered — is its wildly influential Black history. And, in the heart of Haywood Road, a few hundred feet from I-240, lies a prominent piece of Asheville's illustrious story, Burton Street.
A historically Black community, it was originally called Buffalo Street until it was renamed Burton in 1922 after one of Asheville's founders, John Burton. And while Burton Street might be an unassuming road you'd pass without thought, spend enough time in Asheville and you'll hear tales about the legendary Burton Street community. That legend is one of resiliency and pride that's survived against the odds for over 100 years, from the economic decline of the Great Depression and other recessions to having chunks of its neighborhood carved off by road expansions and highway builds through urban renewal. One thing is certain; however, that this community owes its past, present and future greatness to the visionary mastermind, Edward Walton (E.W.) Pearson, Sr.
From Man to Myth: The Legend of E.W. Pearson
E.W. Pearson was a man that led many great endeavors throughout his 74 extraordinary years (January 25, 1872 - July 4, 1946). He was a military veteran — having served as a Buffalo Soldier during the American-Indian War — a civil rights leader and community activist, a neighborhood developer, sports league organizer, and the "Black Mayor of West Asheville." 
After moving to Asheville in 1906, his impact was felt immediately. Using real estate experiences he gained while in Chicago, Pearson worked to develop and create African-American neighborhoods, including the Burton Street community. He then established businesses and resources that included a general store that also doubled as his headquarters, Mountain City Mutual Insurance Company; Pearson Park; and Asheville's first Black semi-pro baseball team in 1916 — the Asheville Royal Giants — which then led him to found the Blue Ridge Colored Baseball League in 1921, of which he was the president. In 1933, he would form and lead Asheville's first branch of the NAACP. He also served as the head of the North Carolina Negro Improvement Association and the Asheville chapter of Marcus Garvey's United Negro Improvement Association. But of all these accomplishments, his most significant — one that's spanned generations — might have been the one he made through agriculture.
Fair Grounds: Seeds Planted in Burton Street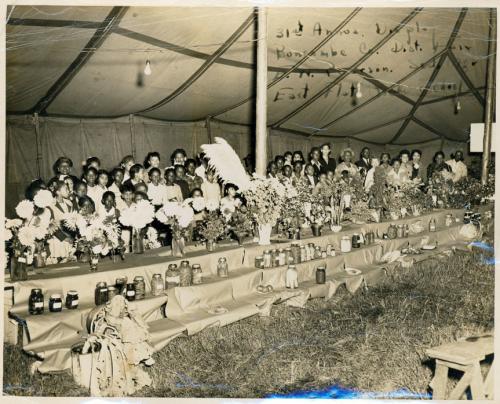 In 1913, E.W. Pearson developed the Buncombe County and District Colored Agricultural Fair, which was held annually in the Burton Street community from 1916 until 1947, the year after Pearson's passing. "He taught them how to plant, raise cattle, and chicken and hogs," Pearson's grandson, Clifford Cotton II, explains. "The people in the community could bring their foods, the things they canned, and the things they made and sell them at the fair, so he was making the neighborhood self-sufficient." At its peak, it was a regional event that drew attendees from all over Western Carolina, both Black and white. Numbers were said to have reached up to 10,000 one year, with the last year attracting 5,000 visitors.
A New Chapter In Burton Street's Story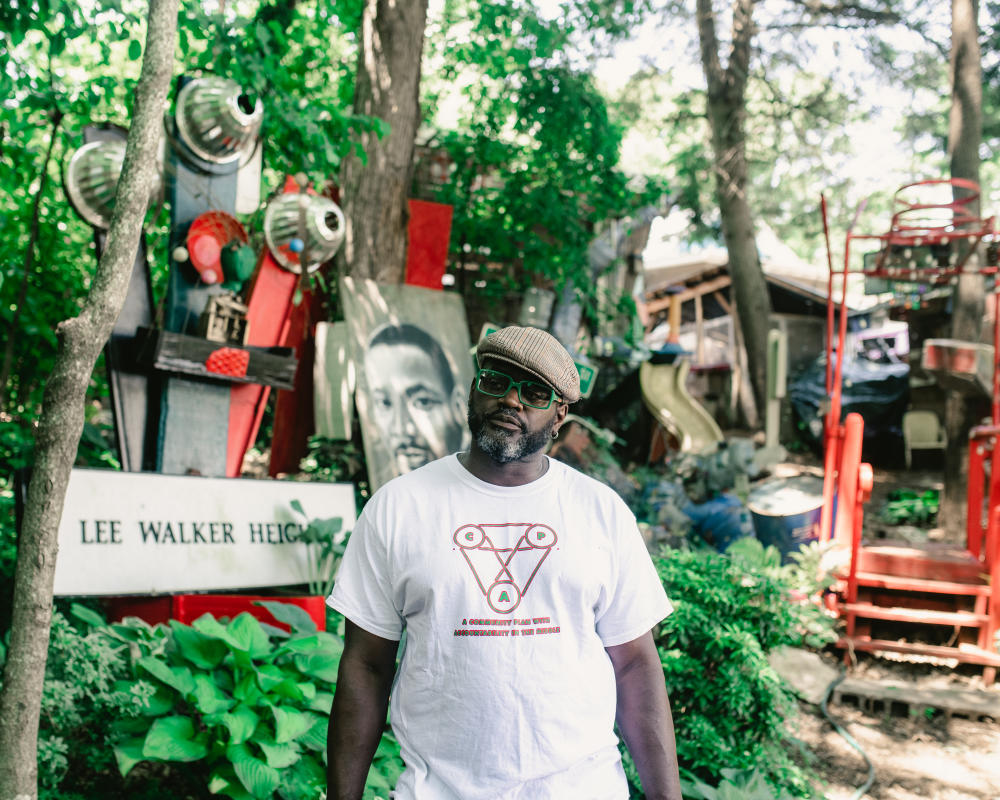 Today, E.W. Pearson is honored in the Burton Street community with a mural displayed on the neighborhood's community center and people who carry on his tradition. Enter DeWayne Barton, who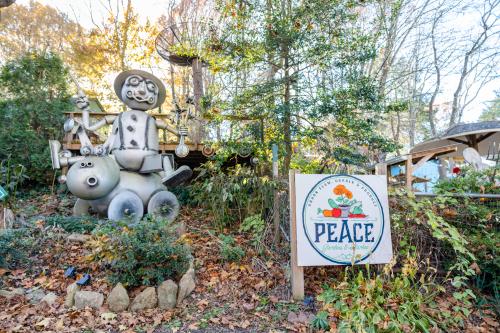 , with his wife, Safi Martin, created the Peace Gardens and Market. Founded in 2003 by the couple as a response to the war on drugs and the war in Iraq, the Peace Gardens and Market is an eclectic mix of treasures, trinkets and shrines to the past. The Peace Gardens and Market houses a stage for performances, a woodfire pizza oven, art and sculptures, a greenhouse, a farmstand, and of course, a flower and vegetable garden. Located in the seat of the Burton Street neighborhood, this vibrant multi-use space and garden echo the past that made Burton Street so prominent in its youth.
Even though the Burton Street neighborhood is well over a century old, its future is as bright as ever. Driven by the same passionate dedication and community pride that burned within Pearson, Hood Huggers International — also owned by DeWayne Barton — Peace Gardens and Market, and Asheville Creative Arts have partnered together to create Blue Note Junction. Located within the Burton Street community, the Blue Note Junction will be a one-of-a-kind health and business incubator that's currently set to be finished by the end of 2026. As for the immediate future of Burton Street, the spiritual successor of the original ag fair, the Burton Street Agricultural Fair, will be held this fall.
Wanting to discover more of what Burton Street has to offer? Visit the Peace Gardens, book a tour with Hood Huggers, or take in the E.W. Pearson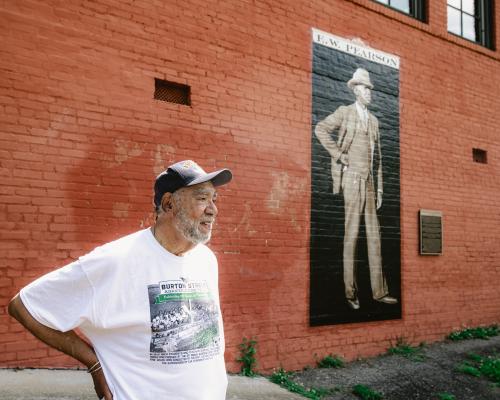 mural at the Burton Street Community Center. You can also contribute to the future of Burton Street by donating to the Blue Note Junction fund through the Hood Huggers website. Experience a part of Asheville's fabled history today.
E.W. Pearson Photo Credit: UNC-A Special Collections & University Archives; Buncombe County Agricultural Fair Photo Credit: Buncombe County Special Collections.