Big Butt Trail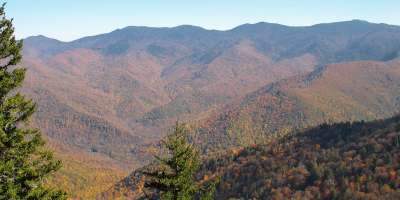 Big Butt Trail Details
Difficulty:
Difficult
Length: 4.8 miles round-trip
Region: Pisgah National Forest/Blue Ridge Parkway
Duration of hike: About 4 hours
Elevation gain: 1300 Feet
Type: Out & Back
Blazes: White Sploshes
Facilities & Parking: Paved parking area
Features:
Pet Friendly,
Wildflowers,
Views
A high-elevation hike through a northern hardwoods forest
What to Expect
Two trails start at Walker Knob Overlook. The Mountains-to-Sea Trail with its characteristic white circles starts from the middle of the parking area. This hike on the Big Butt Trail goes up from the left side, in back of a wooden sign which says "Little Butt 3 miles," a slight overestimation. Little Butt is our destination; Big Butt, itself, is overgrown and without a view.

LEAVE NO TRACE TIP
Big Butt Trail is less traveled than other nearby trails, meaning many people hike this trail looking for peace and solitude. Respect your fellow hikers by keeping noise to a minimum. And, on narrow parts of the trail, step to the side to allow an uphill hiker to easily pass.
The trail descends through a fir spruce forest, going north, and perpendicular to the Blue Ridge Parkway. But soon you're off Parkway land and into Pisgah National Forest. The trail skirts private land on your right, owned by the Cane River Hunt Club. After 0.2 mile, the trail goes up, following a few white sploshes. There is no mistaking the boundary, with its many private property signs and red paint.
At 0.5 mile, you'll reach the top of a knob for obstructed views to your right. The trail now descends steeply. When the trail dawdles gently back up, you'll get your first views of the Black Mountains. The trail zigzags down walking between two humps where both Little and Big Butts are now obvious. At 2.1 miles, reach a gap and start climbing steeply to go around several boulders supporting beech trees roots growing out of them.
At 2.4 miles, a short path to the right leads to Little Butt—a wide rock outcropping, perfect for a snack break. Looking across the Cane River, the outstanding eastern views reveal the whole Black Mountain range. Starting on your right, the mountain with the transmission tower is Clingmans Peak. Mt. Mitchell, the highest peak, is in the middle. Continuing left, Mt. Craig and Big Tom are the next two mountains. Return the same way.
Directions
Take College St to NC 694N/Town Mountain Rd.  After 6.3 miles, turn left onto the Blue Ridge Parkway.  About 17.5 miles later, Big Butt Trail starts at Walker Knob Overlook on the Blue Ridge Parkway, MP 359.8.
GPS Coordinates
N35.7044807, W82.3728216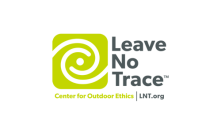 We all love the Blue Ridge Mountains! By working together, we can keep these incredible outdoor spaces beautiful and pristine for years to come. Make it your nature to Leave No Trace: Leave what you find, pack out what you pack in, stay on designated trails and plan ahead. To learn more about the 7 Principles of Leave No Trace, CLICK HERE >>.
Photo by Danny Bernstein.