Asheville's Undiscovered Season: A Winter Vacation Itinerary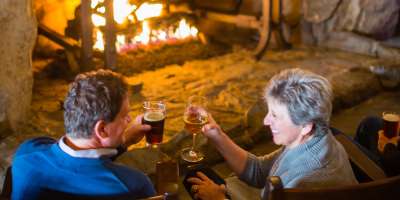 Asheville shines in winter, when calmer never means boring. Shop for one-of-a-kind treasures, relax your body and soul at one of the unique area spas, and experience Asheville's outstanding restaurant scene, with chefs who treat every plate like a blank canvas. Hike through the pine-scented woodlands in the beautiful Blue Ridge Mountains, where nature fosters true wellness.
Winter makes a fantastic time to experience Asheville at your own pace, so make the most of our secret season with a getaway like this:
Day 1
9 a.m. -- Capture the historic grandeur of Asheville by touring the incomparable Biltmore Estate. After admiring the elaborate architecture, antique furnishings and world-class art collection, explore the immense grounds (over 10 square miles) with so many lovely trails -- all of them pet-friendly!
Noon -- Enjoy lunch at any of the hearty nearby restaurants such as the fresh-Mex Cantina Biltmore, or the French bistro Fig. Afterwards, stroll around the shops at Biltmore Village in search of the perfect piece of wearable art.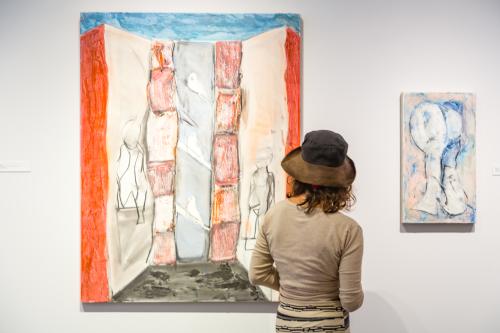 2 p.m. -- Get lost in the bigger art scene that defines Asheville. Over two dozen art galleries line the streets of Asheville, or browse some of the city's excellent museums.
4 p.m. -- Revive with coffee at any of Asheville's quirky caffeine stops: Pennycup Coffee, Double D's (inside a double-decker bus), or my personal favorite, Dripolator in the nearby town of Black Mountain.
7 p.m. -- Tie on your apron and whip up your own 4-course dinner with a cooking class at The Farm. For a longer, fuller experience, book an extended 2-day "Culinary Escape"
Day 2
8 a.m. -- Asheville serves breakfast any way you like. For sunny side-up diner fare (along with plenty of healthy, gluten-free and vegan options), go to Early Girl Eatery. Check out Hole for hand-crafted doughnuts and do not miss the splendid pastries at OWL Bakery.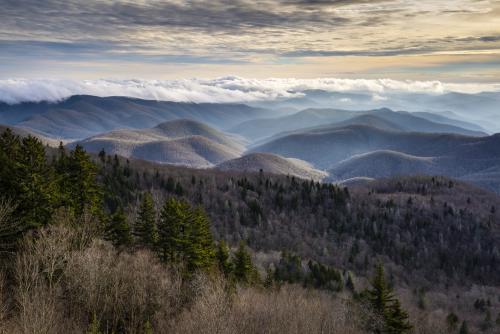 10 a.m. -- Head out into the infinite outdoors that surround Asheville. Take a shorter hike up to romantic Looking Glass Falls, or soak up the full panorama of the French Broad Valley from the pinnacle of the Bearwallow Mountain Trail. For a more rigorous, pet-friendly trek, hike the Mountains-to-Sea Trail at Craven Gap with its fun up-and-down sections. If you'd rather not leave your car, drive a scenic stretch of the Blue Ridge Parkway. Pack a picnic hamper from The Rhu and eat outside, or explore the late lunch options in the town of Black Mountain. On your way back into Asheville, stop by the Folk Art Center to see the very best in Appalachian crafts.
4 p.m. -- You deserve a beer! Head down to South Slope, epicenter to Asheville's big-time beer scene. Sample up to 100 different beers, all brewed right here in Buncombe County.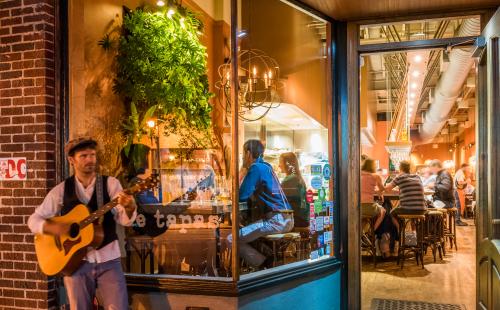 6 p.m. -- Dine downtown, with dozens of options: Get fine French bistro meals at Bouchon, fresh farm-to-table favorites at Chestnut and Rhubarb, chic small plates at Curate, or Limones, for a fun twist on classic Mexican.
Day 3
8 a.m. -- Another chance to do breakfast right in Asheville. This time, tap into the southern charm of Sunny Point Café. You also won't want to miss the fall-apart biscuits at the Corner Kitchen.
10 a.m. -- Get elbow deep into some clay at the Village Potters, where a 2-hour introductory class teaches you all the basics of throwing pots by hand. Or, take a class in glass-making, painting, fiber arts, or photography in one of the studios in the River Arts District.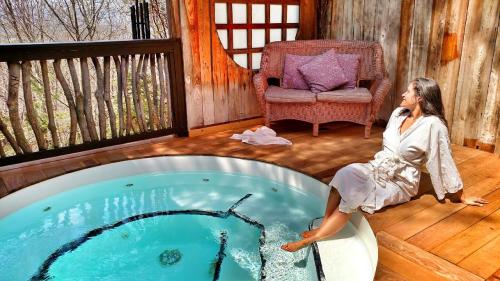 1 p.m. -- It's time for the spa! Rejuvenate and detox by tapping into Asheville's century-old spa traditions. Steam-clean your pores and sweat all your cares away at the Omni Grove Park Inn Spa, with its amazing hydrotherapy waterfalls and mineral pools (treatments are available to non-overnight guests Monday through Thursday). For shorter, day-spa treatments, rest your weary feet at Wake Foot Sanctuary, energize in the pink glow of the Salt Cave, or check out Alchemy for tea and acupuncture (their turmeric chai is a great anti-inflammatory). Save yourself the trip to Japan by checking into Shoji, the ultimate private Japanese spa set on the scenic edge of the mountains (say yes to their signature massage with yuzu essential oil). In addition to the intimate, natural outdoor hot tubs, guests can opt to enjoy a comfy night in the lodge or the even-more secluded studio.
5 p.m. -- Soak up the rosy winter sunset. Feeling better now? Come back next year! Make your Asheville winter getaway an annual tradition, because honestly, you'll never run out of things to do here.
Top photo by Jared Kay. Gallery photo by Jared Kay. Mountain vista photo by Dave Allen. Musician outside of Curate photo by Emily Chaplin. Spa photo courtesy of Shoji.  
Updated January 14, 2021