6 RAD Reasons to Rent a Mountain Cabin in Asheville, N.C.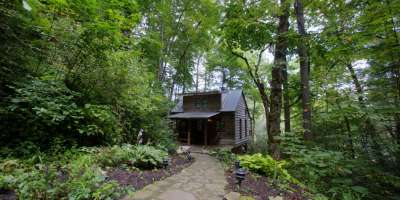 From rustic to luxury, Asheville cabin rentals provide a place to call your own
If you're looking for accommodations with character, then you should definitely consider an Asheville cabin rental. Tucked throughout the Blue Ridge Mountains are a variety of unique home rentals offering all the amenities you would expect - privacy, cozy fireplaces and even cozier hot tubs.
Aside from the obvious cool factor of having your own personal hideaway in the mountains, there are numerous reasons why you should opt for the mountain charm of a cabin rental.
Header photo courtesy of Asheville Cabins of Carolina Mornings; inside photo courtesy of Yonder Luxury Mountain Rentals.
Updated December 13, 2021