Asheville's Top Romantic Weekend Getaway Ideas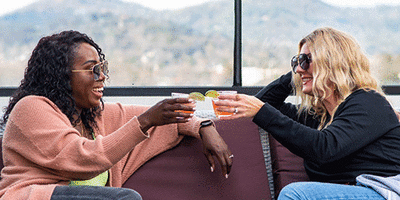 Sweetie, Honey, Pumpkin', Boo—whatever you call your special someone, this is your chance to woo them with an incredible romantic getaway. Asheville is the perfect couples escape, whether you want to dine a romantic restaurant for a meal for two, stay at a romantic inn or hotel, or find romantic things to do like hiking, sightseeing or gazing at the breathtaking mountain scenery. Whisk your loved one away on one of these memorable mountain experiences.
Live Like Royalty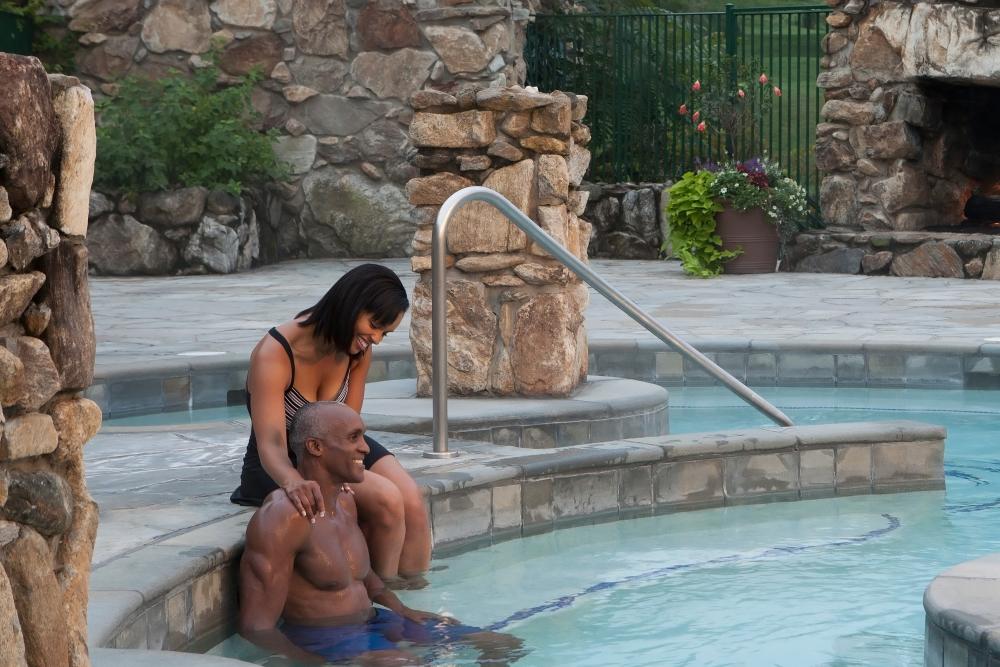 Stay right on the grounds of Biltmore, America's largest home (or America's largest castle!). Luxuriate at the four-diamond Inn on Biltmore Estate, enjoy the privacy and comfort of the Cottages on Biltmore Estate or experience the warm and welcoming atmosphere of the Village Hotel. For even more luxury, amazing mountain views and indulgent spa treatments (including a couples massage), consider The Omni Grove Park Inn. For a cozy getaway, few things are more romantic than booking a stay with your own in-room fireplace or jacuzzi. The Asheville area also has an impressive and diverse list of quaint, charming bed and breakfast inns or you can get away from it all with a stay at a local mountain cabin.
Up, Up and Away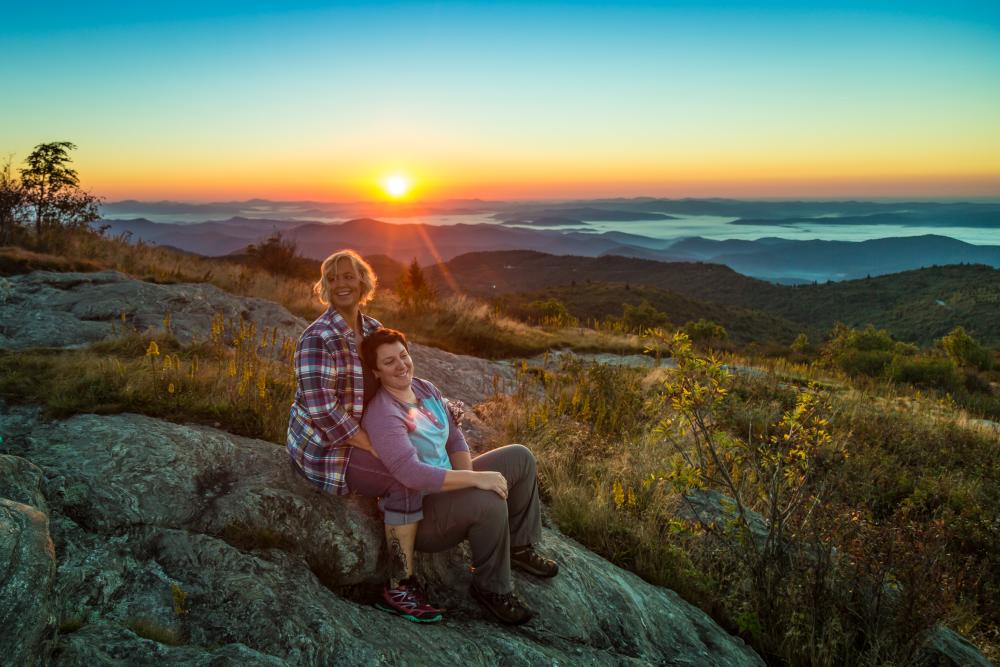 Asheville is often heralded as one of the top destinations in the U.S. for outdoor adventures. There are numerous spots for romantic hikes throughout the region. A great way to spend a romantic day out is to weave along one of the many scenic drives, stopping to view breathtaking mountain landscapes while arm-in-arm. There are also many other fun-filled outdoor adventures for couples to enjoy. 
Soak Your Cares Away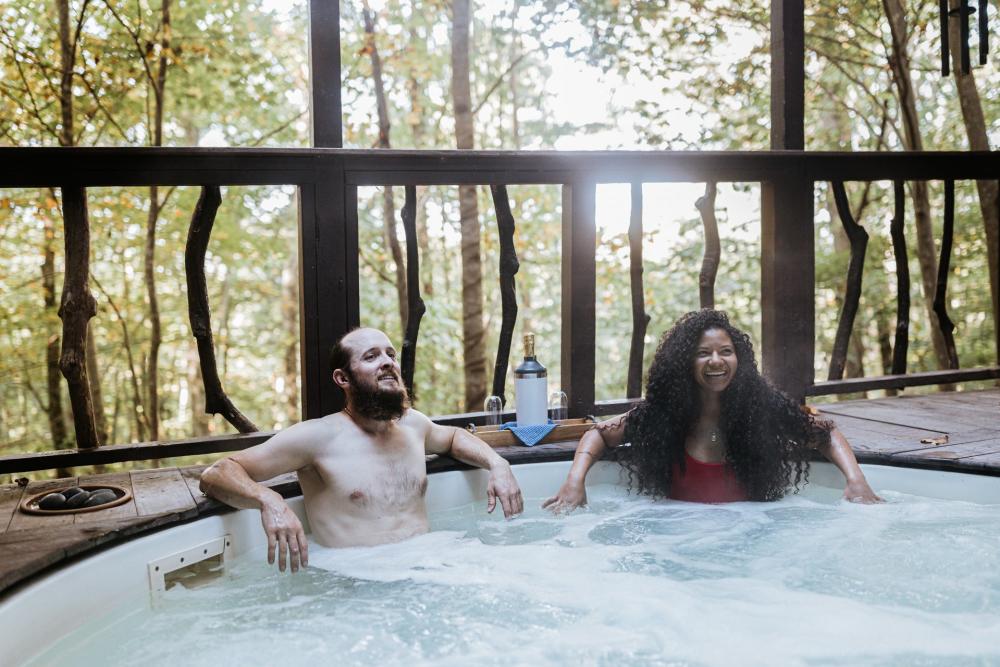 Let life's tensions roll off your back with a retreat to one of Asheville's spas. Asheville's day spas and spa resorts often offer special experiences to couples, including couples massages and treatments.
Dine at Sunset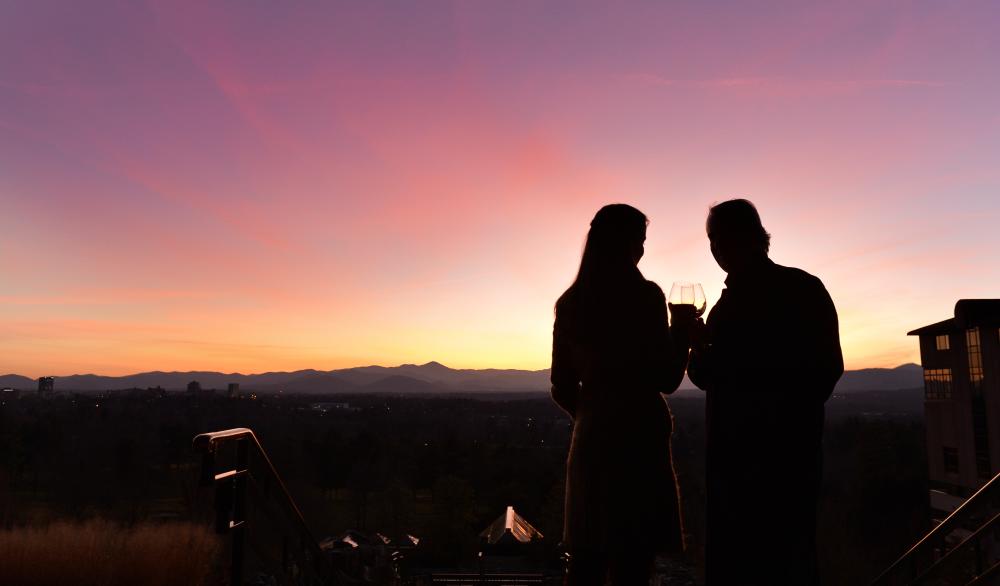 Give the sun a goodnight kiss as you watch it set beyond the western mountain ranges. The Sunset Terrace at the Omni Grove Park Inn Resort offers you one of the best seats in Asheville to take it all in, all the while providing you with amazing cuisine. It's a must for lovebirds. Or experience the view with small plates and/or drinks at one of Asheville's rooftop bars. We've made a list of our favorite places to watch the sunset in the Asheville area.
Sightseeing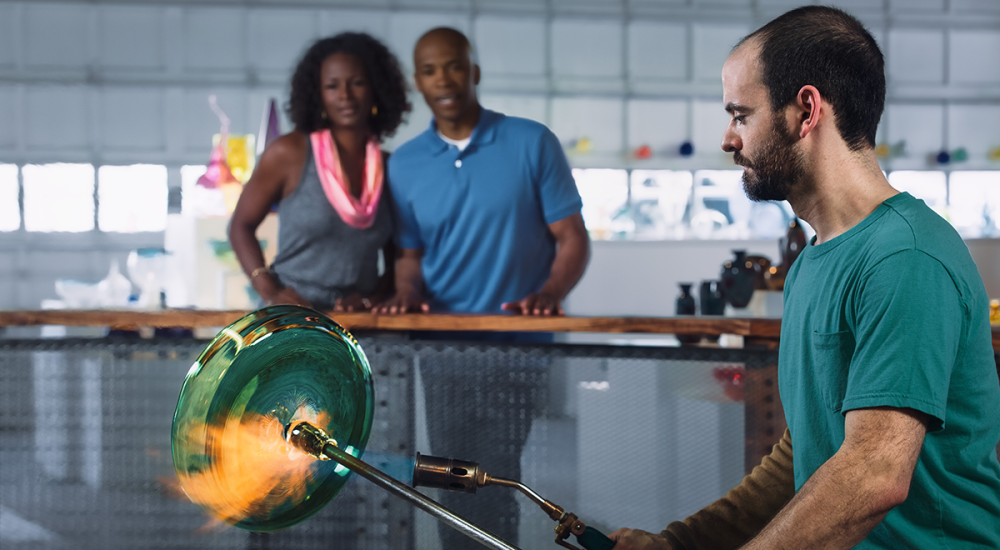 ​Asheville has a wide variety of romantic things to do for sightseeing couples. We've already mentioned spending the day in a real-life castle by touring Biltmore Estate. But, did you know? Asheville is the ideal destination for couples appreciating the arts. There are numerous art galleries in the funky River Arts District where artists can be seen working in their studios, or take a trip to the charming town of Weaverville where you can see local glassmakers and potters at their craft. Either way, you'll find many places to buy mountain crafts. 
Melt their Hearts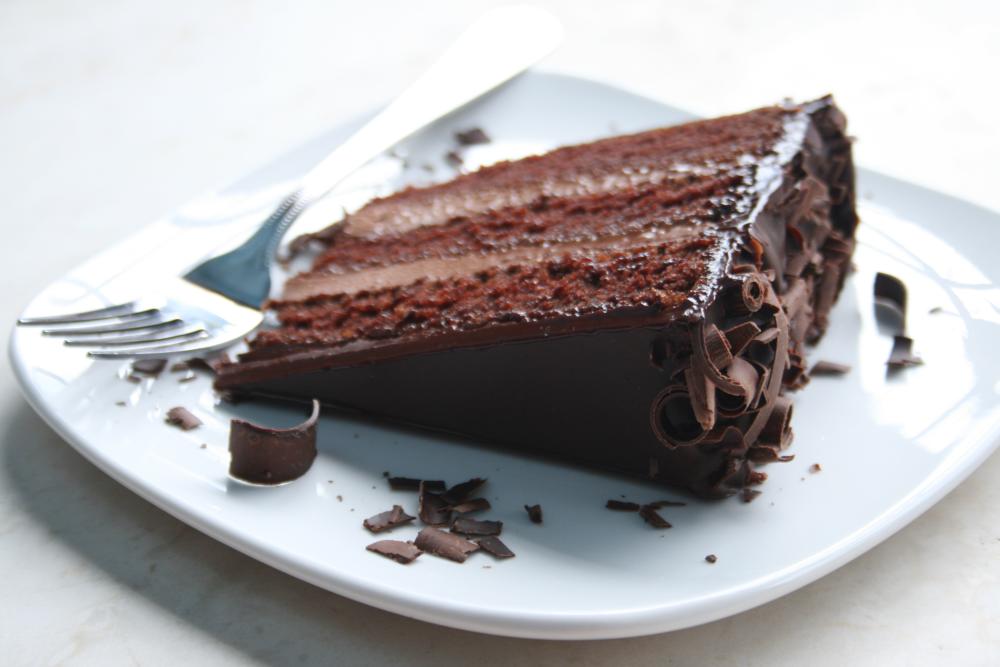 Ahhh chocolate, the official fruit of Valentine's. The French Broad Chocolate Lounge offers a bevvy of sweet temptations. Find your aphrodisiac fix with a heavenly liquid truffle, or Highland Mocha Stout cake, or tour the Factory and see where they handcraft their chocolate. Be sure to check out The Chocolate Fetish for some of the best chocolate designs including their chocolate bears and chocolate shoes.
Personalized Experiences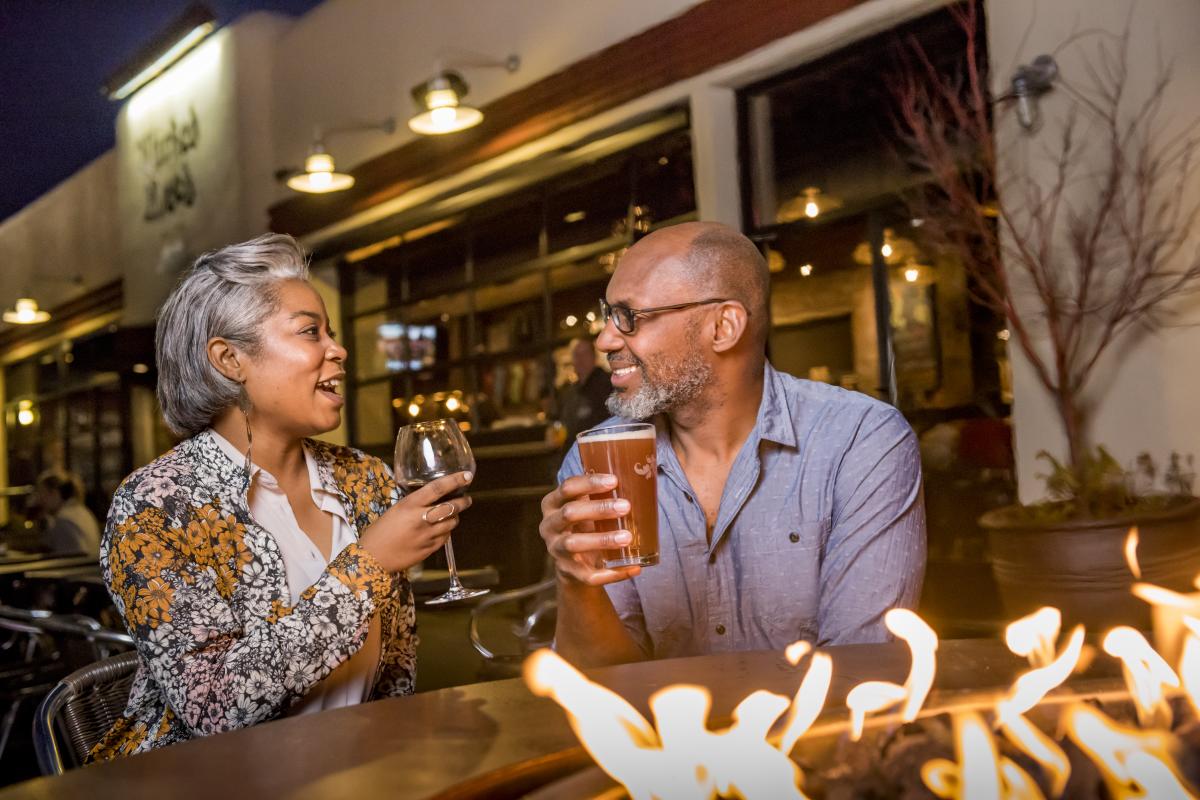 Discover the dazzling Asheville wonders of winter with carefully curated experiences led by Asheville's community of local creatives and adventurers. From outdoor yoga to intimate cooking tutorials with expert chefs, there are a variety of guided experiences in Asheville for you and your sweetheart. Choose from private or semi-private activities that are personalized just for the two of you!
Casual Dining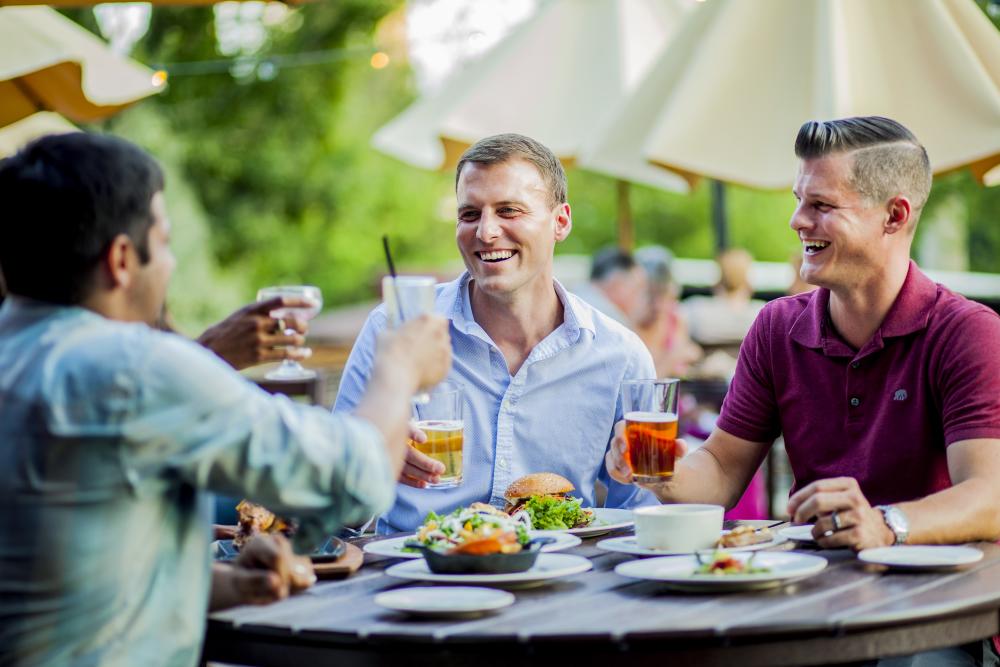 ​Do you like something more casual? There are many wonderful New South eateries in the Asheville area that are fun spots for a romantic dinner. Here are our fans' top 10 romantic restaurants in Asheville. If organic or vegetarian cuisine is your thing (or your sweetheart's thing), Asheville is well-known for its many organic and vegetarian restaurants. If you prefer to sit outside, many restaurants have outdoor winter dining options for ultimate air flow and social distancing.
Updated December 13, 2022