Rising Appalachia Rests Its Roots in Asheville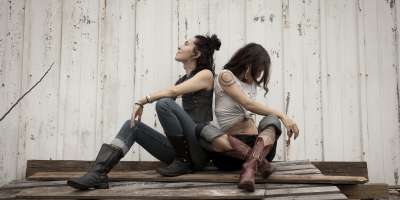 Sisters Draw Musical Inspiration From Appalachia and Beyond
Sisters Leah Song and Chloe Smith started Rising Appalachia in 2004 as an experiment in combining Southern musical traditions with global influences. Their music has taken them around the world, including Asheville where they've been part of the region's music community since the 1990s. Now they split their time between their hometown of Atlanta, New Orleans, and the mountains of Asheville where they seek out rest and introspection.
Q: Why did you and your sister start Rising Appalachia?
We launched into it as a small art project when we were both in and out of school and doing a lot of international traveling. We made one album in about an afternoon and figured that would be that. There was such an amazing response and we've been following that lead for the past 12 years.
We spent many, many years in New Orleans and also time up in these beautiful mountains trying to carry and preserve more of the mountain traditions and wanting to use music as a platform for community and culture and activism and dialogue.
Q: When did you first come into the Asheville music scene?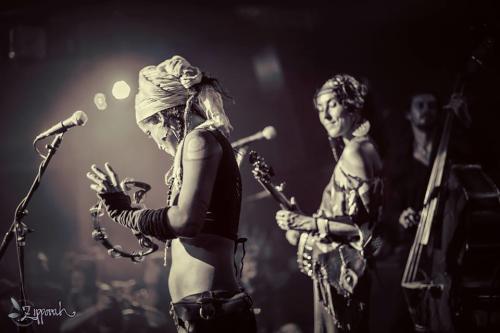 We would come up to music camps like Swannanoa Gathering with our mother, who was an amazing Appalachian fiddler. We've been coming in and out of this mountain town probably since the early '90s. We love retreating and hiding out in the mountains up here.
We do a lot of recording at Echo Mountain, which I think is one of the region's most amazing studios. It's one of our favorites in the country. It feels really important to have both the stimulus of the urban South, which has been really important to our self-identity, and also a place where we can really hide out and be quiet and study the patterns of the natural world.
Q: Can you talk about the Slow Music Movement you and your sister started?
We toured for several years in an alternative-fueled veggie oil van; we've done tours by train; we're investigating a horseback riding tour this year. The Slow Music Movement became this really empowering title to all these parts of our principles. I think it is a real graspable idea for people to understand, with the Slow Food Movement and the Slow Money Movement. Our hope is to continue to flesh out ways that the role of the musician can be as a troubadour and a kind of cultural ambassador.
Q: Do you have any favorite venues in town?
We had an amazing show at the New Mountain*** outdoor amphitheater recently that I think is filling a really beautiful niche for the music community. We also love the All Go West festival, an excellent local and dedicated arts festival bringing in avant-garde and underground music from across the region and across the country.
***New Mountain AVL has closed since this interview was conducted.