Jazz Artist Lizz Wright Longs for the Sweetness of Home in the Mountains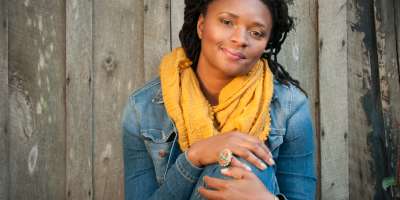 Eight years ago, while living in Brooklyn, Lizz Wright visited the South and performed at The Orange Peel. The event was transformative. "People were smiling everywhere I went. And for no reason. At the concert, people were dancing to every song, ballad or jazz. I stayed and took a yoga class, found out about all the chocolate shops and the mystic shops," remembered Wright.  
"The sound of a place is a great way to know and understand the spirit of a place. I was home," said the artist. 
Wright has been touring and performing for concert performances for 15 years, starting in her early 20s. In past years, she has sung her soulful music from the Newport Jazz Festival to the Cape Town Jazz Festival in South Africa to the Cheltenham Jazz Festival in England. She's collaborated with Dave Sanborn, Jakob Dylan, Amos Lee, Keb Mo and most recently Asheville's own Chris Rosser, who now travels with Wright's band.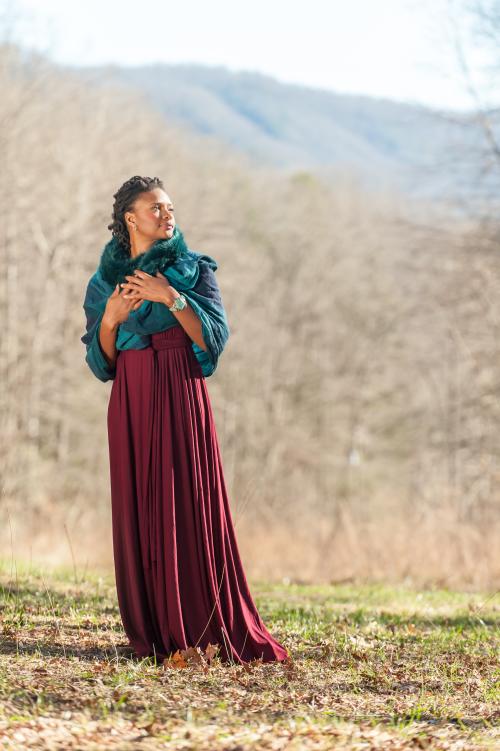 Home now is a mountain side in Black Mountain with her dogs and her garden. "Traveling all over the place puts the sweetness in being home," said the Georgia native. "Asheville is a great place to cultivate peace and presence. I wanted to be back in the country to feel saner," said Wright. "What an honor to be one of the voices representing this beautiful place." 
The closeness of Wright's current residence to the Tryon birthplace of singer Nina Simone, the revelation that Roberta Flack was born in Black Mountain, and the history of music at Black Mountain College inspired her to call these mountains her home. Wright and her band did a tribute to Simone in 2009 along with Simone Kelly, the late singer's daughter. Wright was also present when Nina Simone's statue was unveiled in Tryon. 
Wright participated in the Asheville Symphony Sessions, performing and recording alongside the Asheville Symphony Orchestra at Echo Mountain Recording Studio. The project was the brain child of Free Planet Radio. "I want to continue a relationship with the symphony," said Wright, who thoroughly enjoyed the experience. "I love the camaraderie here between musicians and artists. The blending of what's traditional as well as what's new. 
The daughter of a preacher, Wright finds the mountains conducive to something she's always sought – the feeling of communion and connection. "When I was growing up, I did everything in the church, from singing to preaching to teaching Sunday School. The church gave me work to do, a community to connect with and a context to put my music in." 
Wright is learning more about being on the production side of recording and designing and writing music. She says Asheville inspires her to continue to learn and she's excited about the future of living here. "I look forward to what this place will ask of me and what I will be able to give. Whenever I'm on the road, I think about how much I love coming home to the mountains."