2019 Winter Events in Asheville, NC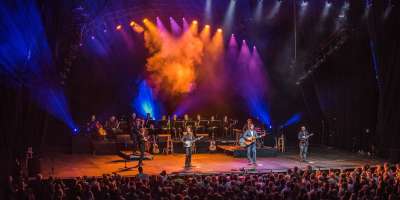 With rich culture and a booming music scene, Asheville is one of the best places to go in the winter months for entertainment. The local stages heat up at this time of the year as many big-name, award-winning acts return home to the mountains and perform at Asheville music venues. If you're looking for things to do in Asheville this winter, or ideas for cozy weekend getaways, take a look at our guide below. From bluegrass to Mozart, musicals to soul parties, Asheville is ready to put on a show.  
2019 Asheville Winter Festivals and Events
Asheville Restaurant Week (January 21-27, 2019) – Enjoy the award-winning Asheville dining scene thanks to special menus at special prices during Asheville Restaurant Week. Nearly 40 of Asheville's independent restaurants participating, giving the you the chance to taste a wide variety of cuisines from many of the city's favorite eateries.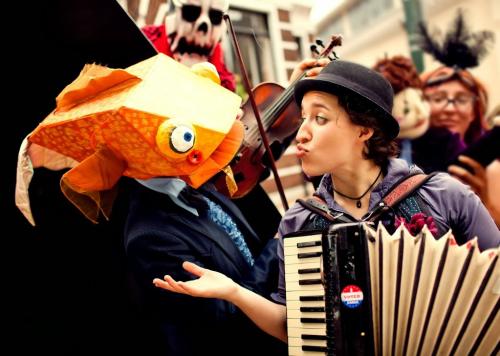 Fringe Arts Festival (January 20-27) – The multiple-venue performing arts festival provides a stage for emerging artists and acts. All the work is either new to Asheville, or a premiere, created just for the Asheville Fringe.
Biltmore Exhibition, A Vanderbilt House Party: The Gilded Age (February 9 - May 27) – This highly-anticipated exhibition at America's largest home will highlight the festive celebrations when the Vanderbilts entertained guests at Biltmore during the Gilded Age. The exhibit will feature Gilded Age-era clothing on display and a new audio-guided tour that utilizes innovative 360-degree sound techniques. To make the exhibit all the more fascinating and immersive, each piece of clothing will be displayed in locations of Biltmore House where it was originally worn, paired with the photograph from the Vanderbilt archives that inspired it. And, winter is a great time to visit Biltmore as you can enjoy the lowest admission price of the year. 
Omni Grove Park Inn Concert Series (January through March) – A trio of events at Omni Grove Park Inn, highlighted by award-winning musical and comedy talent, make up the highly-anticipated winter entertainment series. The 27th annual event features activities and concerts wrapped up in themed weekend packages that include tickets, accommodations, breakfast each morning and more.
Big Band Weekend (January 11-13)
Classic Rock-N-Roll Weekend (February-3)
Comedy Classic Weekend (March 16-17)
Bluegrass First Class (February 22-24, Crowne Plaza Resort) – In an intimate, up-close setting, experience bluegrass sounds played by musicians including nationally-known performers.
Brew Horizons Beer Fest (February 23, U.S. Cellular Center) – This inaugural Brew Horizons Beer Fest will give you the chance to enjoy craft beverages form a variety of Western North Carolina's best breweries and cideries. You'll also be able to taste artisanal food and experience arts and crafts vendors, sustainability education areas and live music. The festival is being organized by the nonprofit Green Built Alliance, which also hosts the annual CiderFest NC each fall, and will serve as a fundraiser for the Blue Horizons Project community campaign.
Asheville Mardis Gras Parade (March 3) – Asheville sure knows how to party! Experience this family-friendly that's sure to showcase an array of colorful characters and performers.  
Organic Growers School Conference (March 8-10) – This 26th annual event is designed for healthy eaters, home growers and farmers. The conference, held at the University of North Carolina Asheville, offers practical workshops on organic growing, permaculture, homesteading, urban farming and rural living. Plus enjoy a trade show, seed exchange, silence auctions and special guests.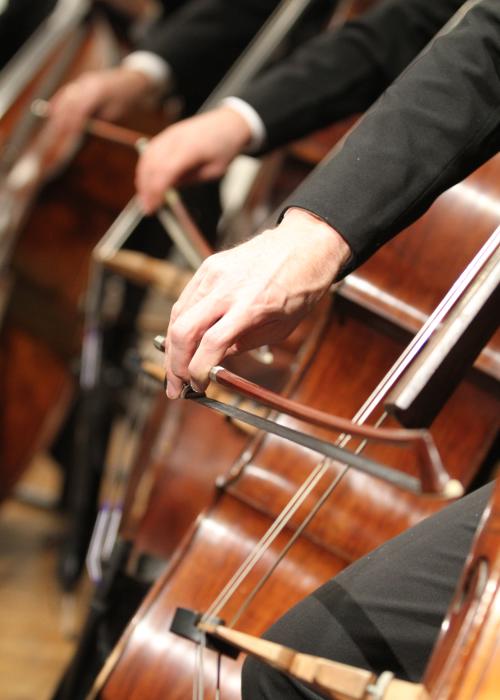 Asheville Amadeus Festival (March 15-24, Thomas Wolfe Auditorium) – For the music fan with a classical taste, this 10-day festival hosted by the Asheville Symphony Orchestra is inspired by the music and life of Wolfgang Amadeus Mozart. This year's festival features Warren Haynes and Garrick Ohlsson. Get your tickets early as many of the shows sell out quickly!
Theater
Nunsense-A-Men (January 11-27, Asheville Community Theatre's 35Below) – Think Mrs. Doubtfire goes to the convent for this delightfully funny and heartfelt show.
Jeeves At Sea (January 23-February 17, NC Stage Theatre) – Tickle your funny bone with this British comedy. Bertie is the pampered guest of the lively Lady Stella (very fetching profile), accompanied, as always, by his peerless valet, Jeeves. If only Bertie's pal Crumpet hadn't assaulted a prince. 
Footloose (February 8 - March 3, Asheville Community Theatre Mainstage) – Enjoy this energetic musical version of the classic 1984 film. When teenager Ren McCormack moves from Chicago to a small town, he isn't prepared for the stifling local laws, including a ban on dancing and rock music instituted by the local preacher. As he struggles to fit in, he encourages his classmates to defy the local pastor and call for a rock'n'roll prom.
Silent Sky (Mach 13 - April 7, NC Stage Company) – The true story of 19th-century astronomer Henrietta Leavitt explores a woman's place in society during a time of immense scientific discoveries, when women's ideas were dismissed until men claimed credit for them.
Local/Regional Music Performers in Asheville
On any given night in Asheville you'll find numerous live music performances. See our live music calendar for a full list of upcoming shows and performances.
Django's Caravan Show (Jan. 21, New Belgium Brewing) – Hot Club of the Mountain's presents its Django's Caravan Show celebrating the life of the late, great gypsy jazz guitarist Django Reinhardt.
Asheville Symphony Performances (January through March) 
Masterworks 4 (January 19) – Celebrate the work of four very distinct French composers: Offenbach, Saint-Saens, Poulenc, Berlioz.
Masterworks 5 (February 23) – The three composers presented during this concert all found great inspiration in connecting with their roots: Kodály, Dvořák, Beethoven.
Piano Recital (March 8) – Orion Weiss and Shai Wosner prsent Lang, Schubert and Brahms on piano.
National Performers in Asheville
Steep Canyon Rangers (Jan. 20-22, US Cellular Center) – GRAMMY Award-winning bluegrass band Steep Canyon Rangers of Asheville returns home to perform riding the heels of its most recent album "Out in the Open." The Steep Canyon Rangers will be joined by Hiss Golden Messenger.
We Shall Overcome: A Celebration of Dr. Martin Luther King Jr. (January 22, Diana Wortham Theatre) – Damien Sneed, a pianist/singer/composer/bandleader, workers with a curated group of performers to celebrate generations of civil rights activists. We Shall Overcome is a showcase of African American music traditions intertwined with spoken word from Dr. King's recorded speeches.
Headliners at the Orange Peel - Asheville's growing music scene continues to draw big name talent. Here is a look at winter shows in 2019 featuring nationally-known bands/musicians.
August Burns Red (January 26) – GRAMMY-nominated heavy music band. Their 2015 album Found In Far Away Places marked the second consecutive Top 10 debut on the Billboard Top 200.
Young the Giant (February 9) – This indie rock band from Los Angeles have achieved new success with its most recent album Mirror Master.
Switchfoot (February 14) – A GRAMMY award-winning alternative rock band from San Diego which gained its early successes in the Christian rock scene.
Coheed and Cambria (February 22) – An American progressive rock band with nine studio albums and three live albums to its name.
Who's Bad The Ultimate Michael Jackson Experience (March 1) – An unrivaled celebration of pop music King, Michael Jackson. This power-packed performance has thrilled crowds on every continent. 
Citizen Cope (March 6) – Citizen Cope (Clarence Greenwood) is an American songwriter, producer and performer who performs a mix of blues, soul, folk and rock.
Tank and the Bangas (March 14) – A band hailing from New Orleans which won the 2017 NPR Tiny Desk Contest.
Trevor Noah (Feb. 17, ExploreAsheville.com Arena) – Noah is a comedian who is perhaps best known for hosting The Daily Show. In 2018, Time magazine named him one of the 100 most influential people in the world.
Old Dominion (Feb. 28, US Cellular Center) – Following a string of sold out shows and chart-scorching success, acclaimed country band Old Dominion is now on its 2019 headlining arena tour.
Updated July 16, 2019