Asheville, North Carolina offers Pinterest recipes and Christmas gift ideas for a uniquely homemade holiday
Quick Links: Infographic | Pinterest Contest | Holiday Stats | Links | About | Images
Media Contact:
High-Res Photos:
Share It:
More Info:
ASHEVILLE, N.C. (Nov. 30, 2012) - As families around the globe begin to haul out the holly and deck the halls, experts at Biltmore and Asheville's inns and bed and breakfasts are giving the gift of free tree decorating ideas, easy holiday recipes and suggestions for homemade Christmas gifts. The editors at ExploreAsheville.com have gathered a collection of holiday ideas, tips and Christmas craft tutorials sure to spice up your holidays and bring a taste of Asheville into your home.
Ever since George W. Vanderbilt first opened his home to friends and family on Christmas Eve in 1895, the Biltmore has been inspiring visitors with its extravagant, Victorian-influenced decor. The 2012 Christmas display at Biltmore includes a 35-foot Fraser fir in the Banquet Hall, as well as 68 decorated trees and about 1,000 red and white poinsettias situated throughout the house. In the infographic below, decorating experts at the Biltmore Estate suggest some basic steps for trimming a tree that will draw on the aesthetics of your home and wow all of your visitors this Christmas.
Embed this graphic in your site, pin to Pinterest or view additional holiday photos in our gallery.
Infographic
---
Pinterest Contest: Spice Up Your Holidays
Holiday enthusiasts looking for inspiration are turning to the popular social networking site Pinterest for everything from homemade gift ideas to holiday cookie recipes, and this year Asheville is giving pinners a chance to win a getaway. Asheville has created a pinboard called "Spice Up Your Holidays," filled with recipes, from Banana Bread Pudding and Pumpkin Pie Bars to Caramel Pecan Sticky Bun Cookies, as well as ideas for unique homemade wreaths and tips for choosing a Christmas tree. Pinterest users can login and repin holiday pins for a chance to win, and details are available at http://www.exploreasheville.com/spice.
Holiday Stats
George Vanderbilt opened Biltmore to friends and family on Christmas Eve in 1985, the same year that President Grover Cleveland first used strings of electric lights on the White House Christmas tree.
Holiday decoration spending is up. A survey conducted by the National Retail Federation and BIGInsight indicates that the average consumer will spend $51.99 on holiday decorations in 2012, up from $49.15 last year. Total spending on decorations is expected to reach $6.9 billion.
Western North Carolina ranks second in the nation for harvested Christmas trees. In 2011, Americans were expected to purchase 21.6 million real Christmas trees and 12.9 million artificial trees and to spend almost $2 billion, according to Nielsen Research reported by the American Christmas Tree Association.
Links
About
Asheville is known for mild winters, welcoming historic inns and a vibrant downtown full of boutiques, galleries and independent restaurants. Holiday traditions such as Candlelight Christmas Evenings at Biltmore, the National Gingerbread House Competition at The Grove Park Inn, and holiday bazaar markets offer a variety of festivities for holiday travelers. Visit http://www.ExploreAsheville.com for travel planning, Biltmore tickets, lodging information and fresh holiday ideas.
Images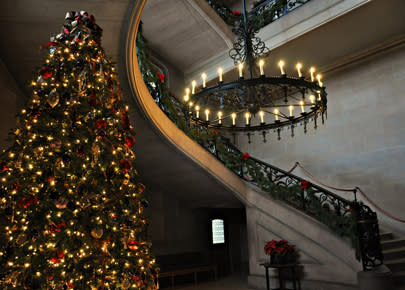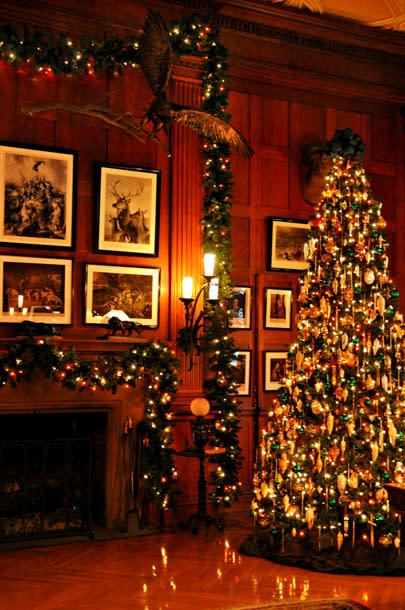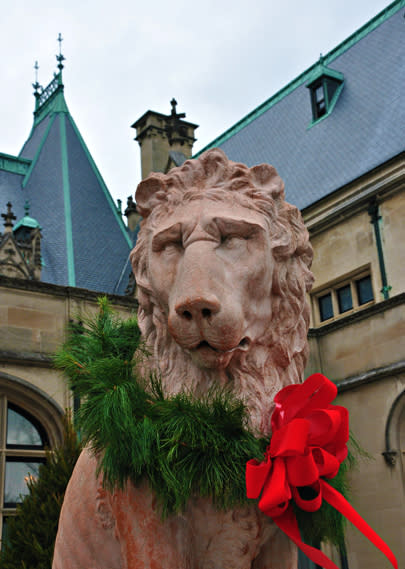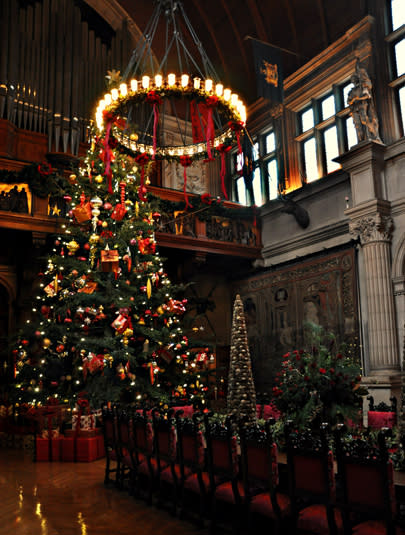 ###