Top Spring Events in Asheville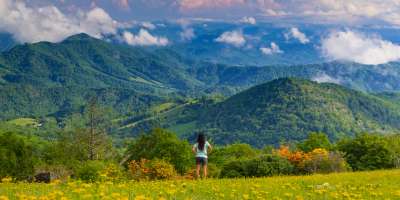 As the warmer temperatures bring beautiful blooms to the Blue Ridge Mountains, Asheville's calendar of festivals and celebrations also blossoms. Experience these colorful events that are sure to help you leave winter behind and put that spring back in your step.
Here is a look at the spring events in Asheville in 2020.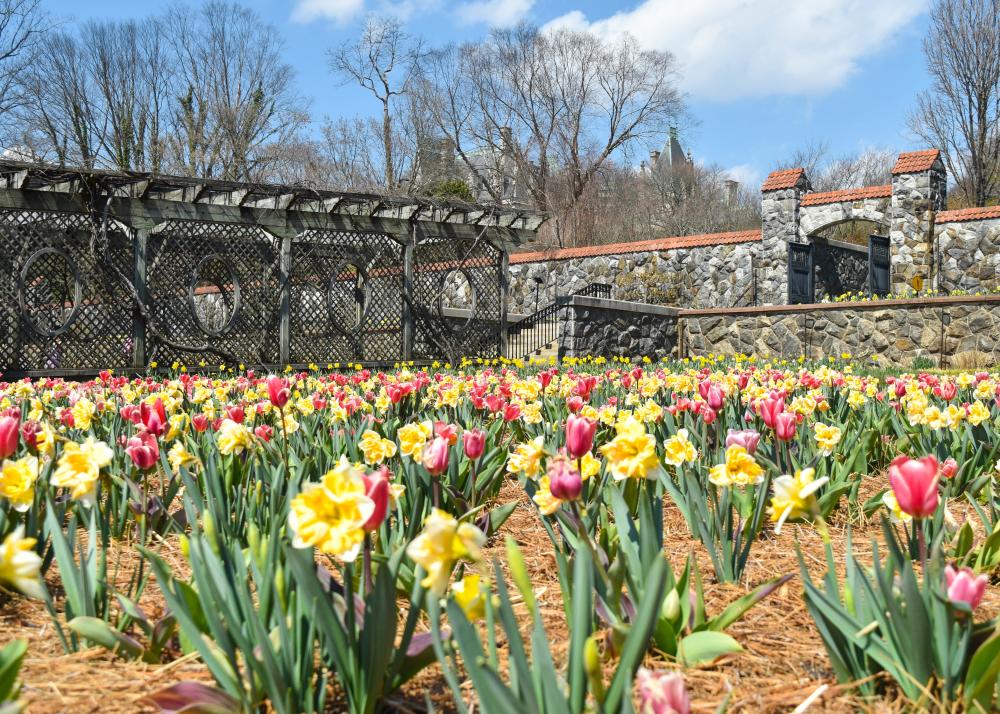 Spring Flowers and the Outdoors Reign
These Asheville happenings embody the bright spirit of spring. 
Biltmore Blooms, April 1-May 21: Nothing says spring quite like the tens of thousands of blooms bursting on the grounds of Biltmore, America's largest home. The two-month spring flower celebration kicks off with orchids in the conservatory and 50,000 tulips of all shades and hues. April brings irises, roses and azaleas. Pink and white Mountain Laurel and rhododendrons close the show.
Asheville Orchid Festival, April 4-5: World-class orchid growers and regional orchid societies exhibit brilliant displays of these beloved blooms at the North Carolina Arboretum. Orchids will be for sale by vendors from around the world during the festival.
Asheville Herb Festival, May 1-3: The largest herb festival in the United States and Canada is now in its third decade. Learn from herb growers, herbalists and related businesses while also seeing demonstrations from experts on natural gardening and landscaping.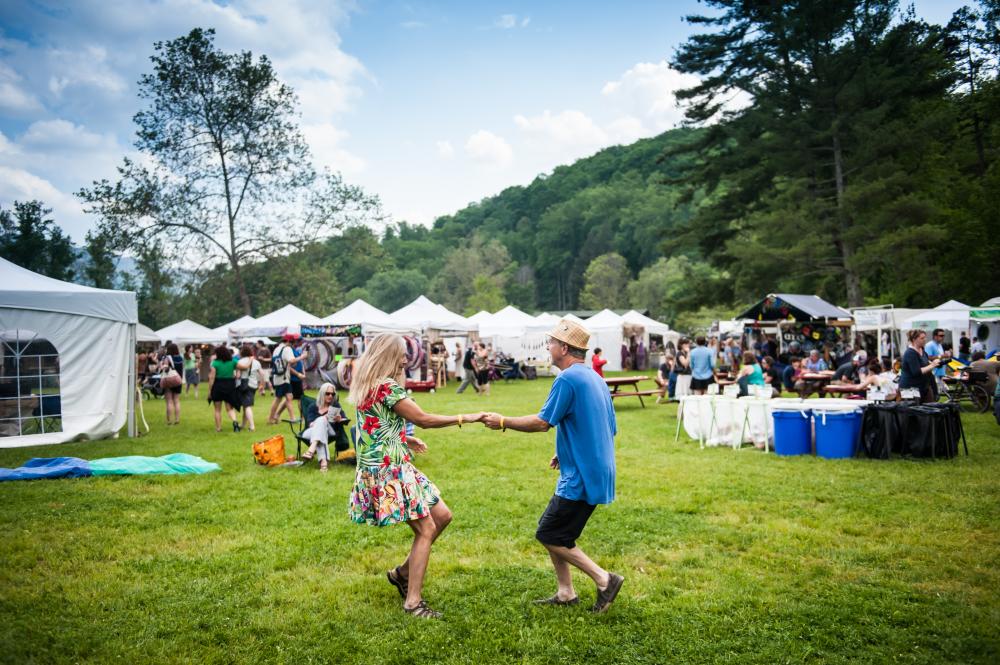 Music in the Mountains
Get into a rhythm this season with these toe-tapping music celebrations.
French Broad River Festival, May 1-3: Spend the weekend along the banks of the French Broad River in beautiful Hot Springs at the Hot Springs Campground and Spa, just 35 miles north of Asheville. Listen to regional and national recording artists or try your hand at the river raft race or mountain bike race.
LEAF Festival (Black Mountain), May 14-17: Join together with thousands of music lovers gathered at beautiful Lake Eden in the nearby town of Black Mountain to experience powerful music, art and culture. This beloved local tradition takes place on the site of the old Historic Black Mountain College.
Montford Music & Arts Festival, May 16: With tree-lined streets and historic homes, Montford Avenue provides the perfect stage for some of the best music, arts and crafts and food trucks together in one place for a one-day event. More than 20 musical acts will perform continuously throughout the day.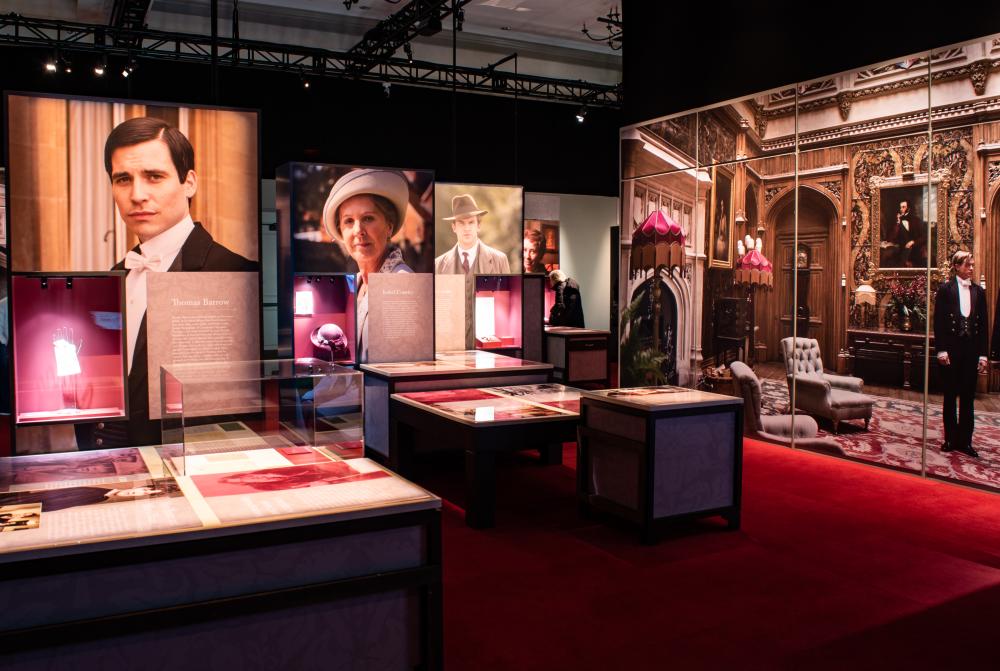 Art on Display
Asheville is known for its creative spirit. See hundreds of artists in action as you experience their creativity first-hand.
Downton Abbey: The Exhibition at Biltmore, November 8, 2019-April 7, 2020: Explore an immersive exhibition featuring set recreations, costumes and exclusive multimedia from the show Downton Abbey. This exhibition gives you the chance to step inside the world of the global television phenomenon and the highly anticipated feature film. 
Biltmore Gardens Railway, May 22-September 27: Marvel at an enchanting botanical model train display features small-scale replicas of the Biltmore Estate's most iconic places.  
Connect Beyond Festival, April 3-5: This festival utilizes music, film and storytelling to create connections. Among the experiences are cutting-edge music conversations and performances, inspiring speakers, captivating films and more.
Weaverville Art Safari, April 25-26: Make your way from one studio to another in the nearby community of Weaverville. The self-guided tour allows you to go behind-the-scenes with the artists at your own pace. 
Black Mountain Art By the Tracks, June 6: More than 50 fine artists and master crafters join together on Sutton Avenue near the Old Train Depot in historic downtown Black Mountain for this annual juried art show and sale. As you explore the art, you'll also be able to enjoy live music.
XPand Fest, TBA: Expand your vision of all art disciplines during this free outdoor street festival in Asheville's South Slope Brewery District. The festival is put on by XPand Your Vision, an Asheville-based non-profit organization dedicated to the arts.

Eat and Drink Well
With nicknames of "Beer City USA" and "Foodtopia," Asheville has plenty to celebrate when it comes to its food and beer scenes.
Carolina Mountain Cheese Fest, April 26: Calling all "curd nerds!" Cheese fans will delight at this day-long celebration at Highland Brewing. Taste delicious cheeses, meet cheese makers and local livestock, and enjoy some friendly competition.
Asheville Bread Festival, May 2: Experience the Asheville Bread Festival, which offers you the opportunity to work with professional bakers, improve your baking skills and, of course, enjoy delicious breads! New Belgium Brewery hosts the bread fair event on Saturday with additional workshops and lectures happening around town. Sunday features a Master Class for professional bakers.
Asheville Beer Week, May 25-May 30: Cheers to this festival, which dedicates a whole week to celebrating all things beer. Taste great local craft brews, pair beers with a smorgasbord of delicious food, and learn about brewing at events around town. More than 40 breweries are on tap to participate. Beer Week closes with the popular Beer City Festival in Pack Square Park (May 30), which celebrates the local brewing industry with taps from dozens of breweries and plenty of live music.
VeganFest, June 14: Celebrate the joy of delicious, healthy, plant-based foods. Hear from nationally-recognized experts talking about the latest vegan trends, and enjoy an outdoor festival with more than 75 vendors showcasing vegan food, beer and lifestyle products.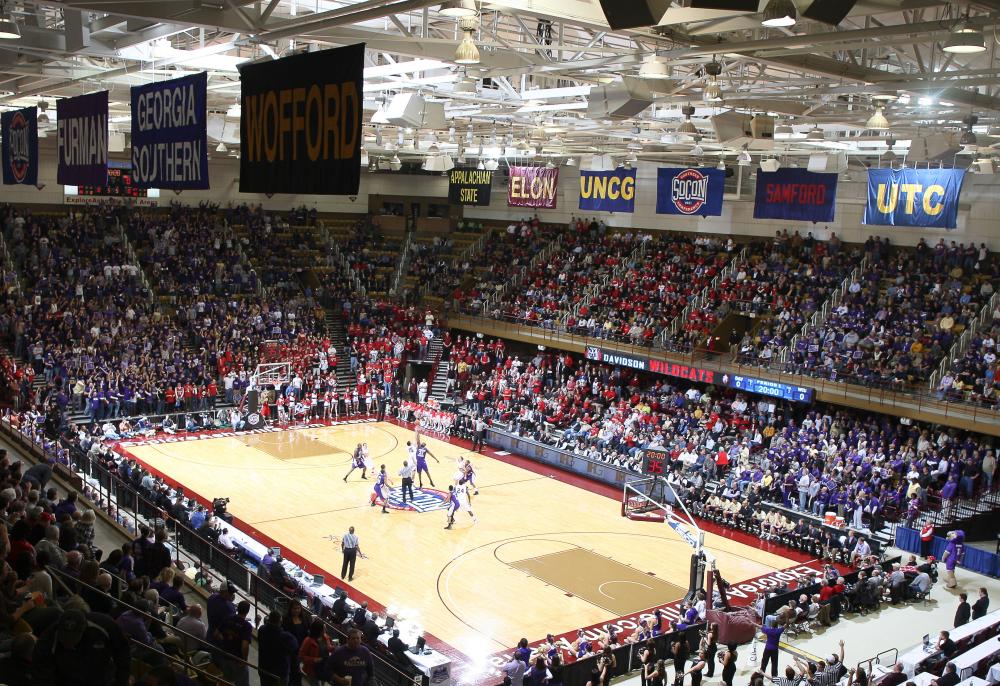 Watch Major Sporting Events
Asheville will have everything this year from Team USA tennis action to world-class cycling to top-level college basketball.
SoCon Basketball Championships, March 5-9: March Madness begins in Asheville! Don't miss the chance to see some of the nation's best conference tournament action as the men's and women's teams of the Southern Conference (Division I) battle for a trip to the NCAA Tournament. The Championships feature a full lineup of events for fans. Your kids will love dribbling through Asheville for the Downtown Dribble and KidsFest. Hear great music at the Ingles JamFest. And, show your community support during the SoCon Teddy Bear Toss and Hometown Heroes Night. 
Updated January 22, 2020