The Top 10 Things to Do in Black Mountain, NC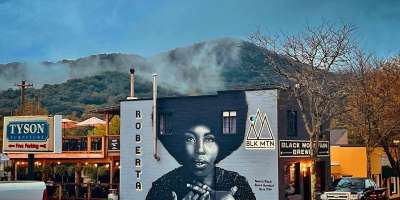 Among its accolades in recent years, Black Mountain has been named the "Prettiest Small Town in America" by readers of TripAdvisor and for good reason. You can easily enjoy gorgeous views of the mountains around every turn and access numerous outdoor adventures within minutes of the downtown area.
See our complete guide to Black Mountain, NC.
Here is a look at the top 10 things to do around town!
1. Discover Downtown Black Mountain and Shop the Local Stores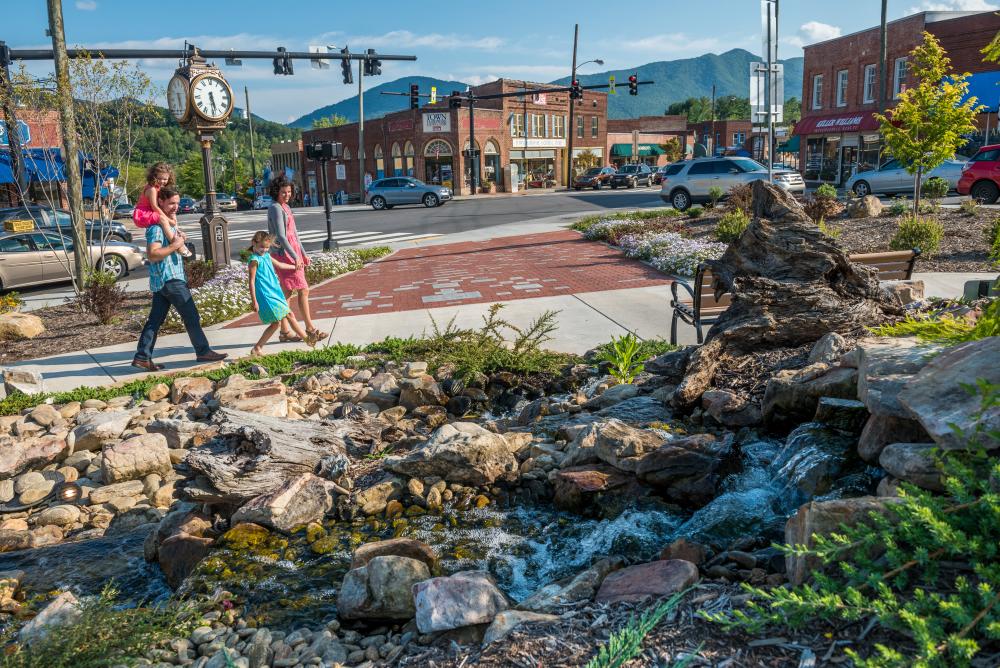 The downtown area of Black Mountain encourages you to relax and enjoy the slower pace of a small town. Rocking chairs are located all around town so you can rest and take in the scenic view. The city center is filled with local independent stores offering unique shopping opportunities including the old-fashioned Town Hardware and General Store that has been selling just about everything since the store opened in the late 1920s. Explore the eclectic restaurants, galleries, music, craft furniture, and breweries in this easily walkable historic district.
2. Go for a Hike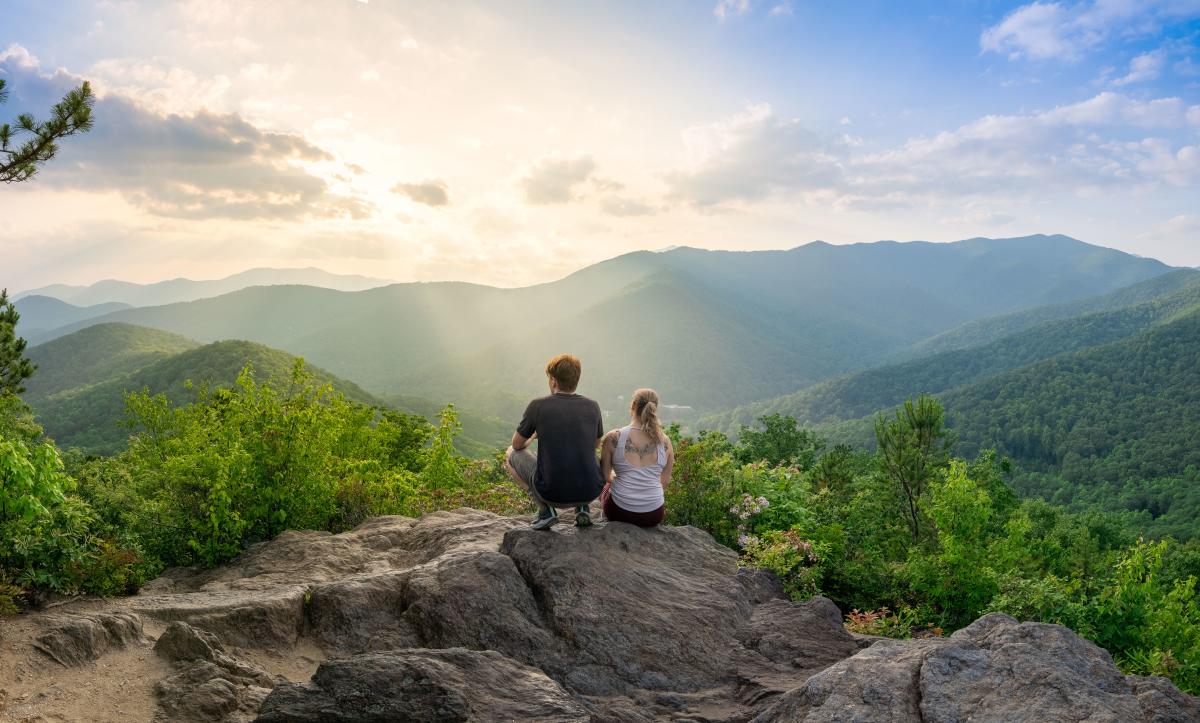 Many of the Black Mountain area's best trails are in nearby Montreat. Among the great trails in this community is the Graybeard Trail. It's an easy to moderately strenuous hike, but the payoff is a view from the sixth highest peak in the Blue Ridge Mountains. Another popular, but challenging hiking spot is Lookout Trail. Here you'll see sweeping views of the area including the Seven Sisters mountain range.
3. Visit Lake Tomahawk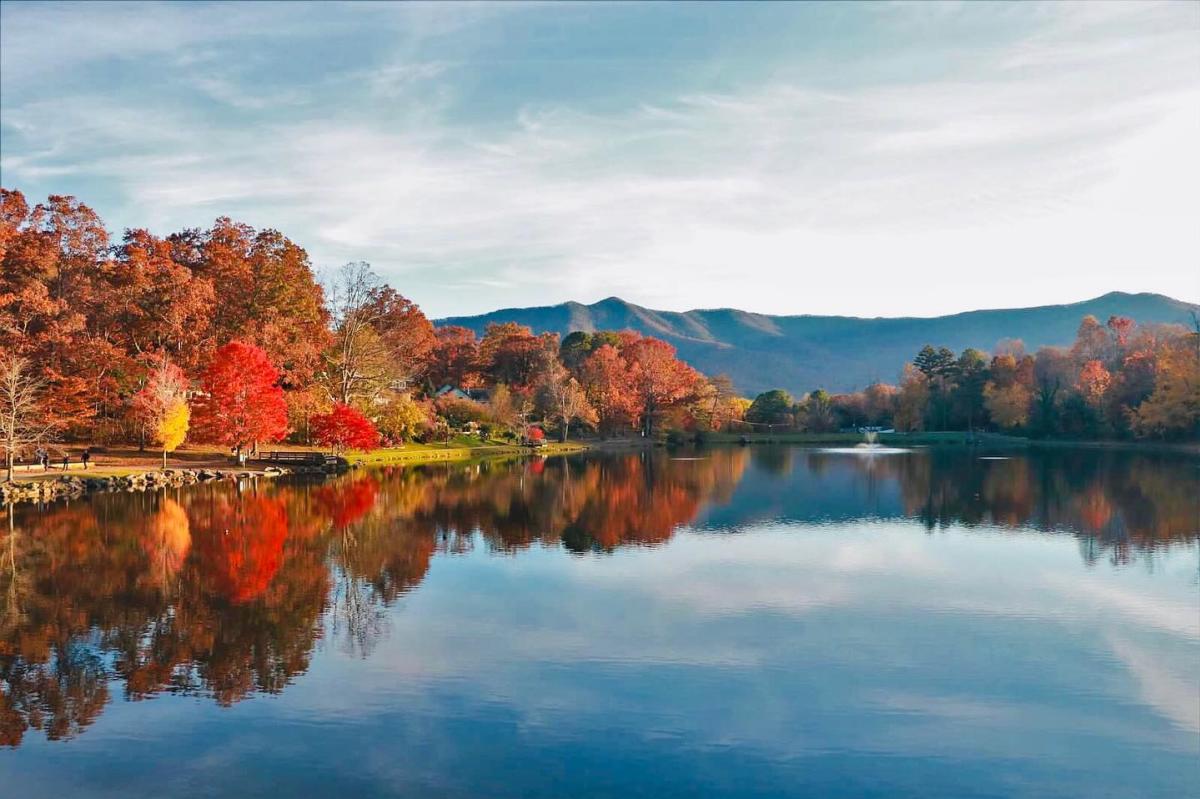 For an easier stroll, with gorgeous views of the mountains from below, head to the Lake Tomahawk park a few blocks from downtown. Here you can walk the half-mile loop trail around the lake and enjoy views of Graybeard Mountain and other surrounding peaks.
4. Eat at Black Mountain Restaurants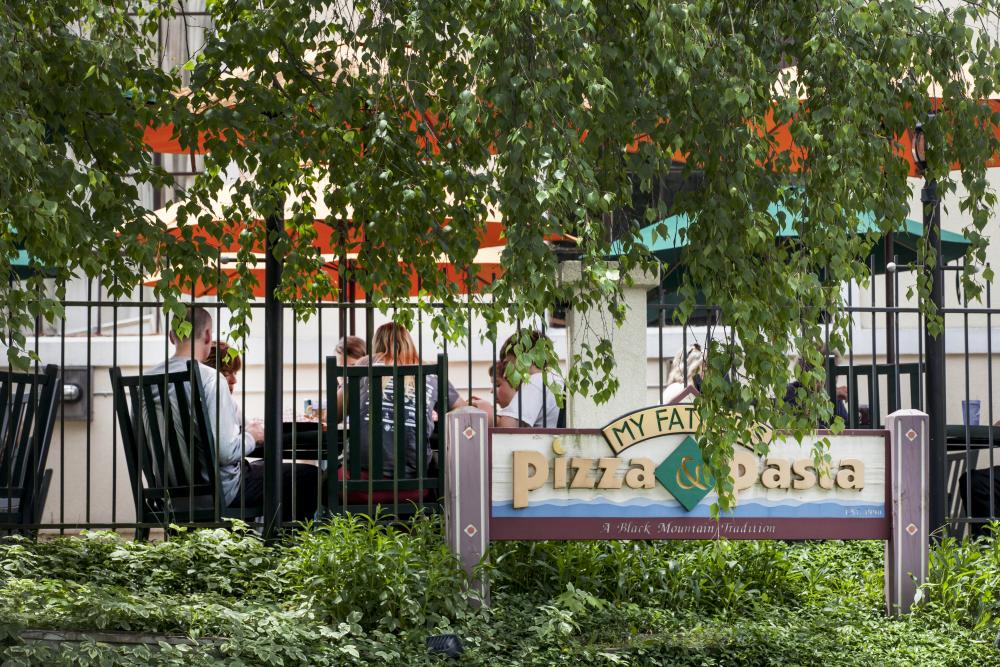 Around town you'll find a a wide variety of places to eat to fuel up between adventures. The Blue Ridge Biscuit Company, Louise's Kitchen, and Black Mountain Ale House are all popular restaurants. My Father's Pizza is long-standing local favorite. See the full list of eateries here.
5. Drink at Breweries, Cideries and Distilleries
Black Mountain is also home to some of the most sought-after beer in the southeast. Pisgah Brewing, which focuses on creating only organic brew, is located within a short drive of downtown. The Pisgah Pale is a staple on most tap lists around town.
Also check out Lookout Brewing Company, a small-batch brewery offering flights and heady pints of their popular beer. Want to try something different? Visit the Black Mountain Ciderworks + Meadery, A Black-owned cider which uses locally sourced apples and honey to concoct their brew. Or, check out the Black Mountain Brewing Company.
For something more spirit-forward there's Oak and Grist, a grain-to-glass distillery specializing in Appalachian gin and whisky. Oak and Grist offers tours and tastings four days a week. Reservations are recommended.
6. Experience Art and Shop for Unique Gifts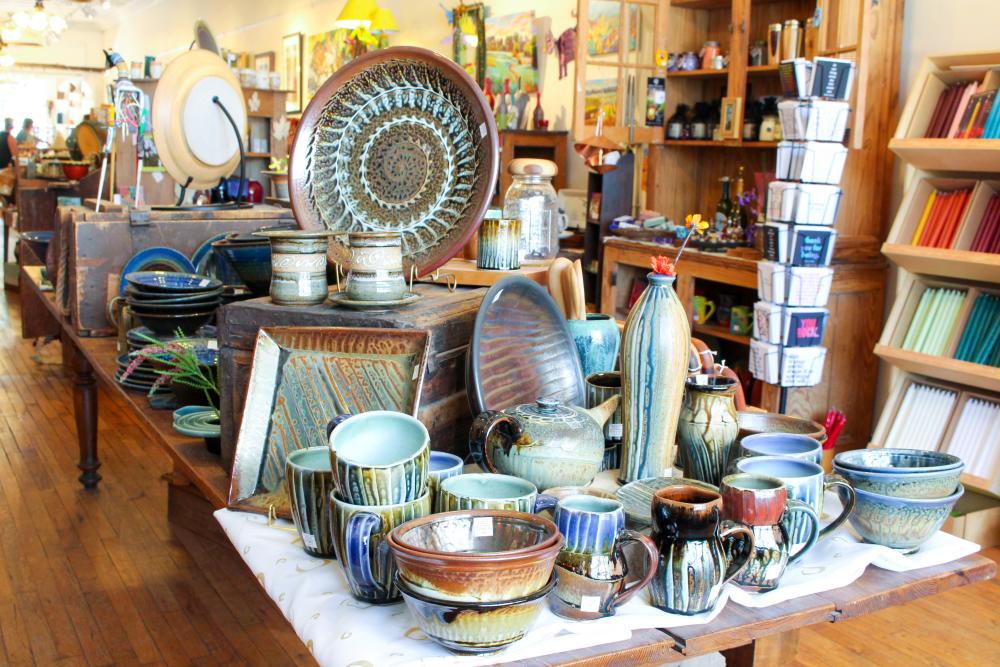 Black Mountain is a community that has drawn artists to the region for more than a century. The Black Mountain Center of the Arts is housed in the former town hall and hosts multiple exhibitions and featured artists. Discover beautiful art and purchase unique gifts from art hubs such as Red House Studios, Seven Sisters Gallery and Mountain Nest Gallery.
7. Go to a Live Music Show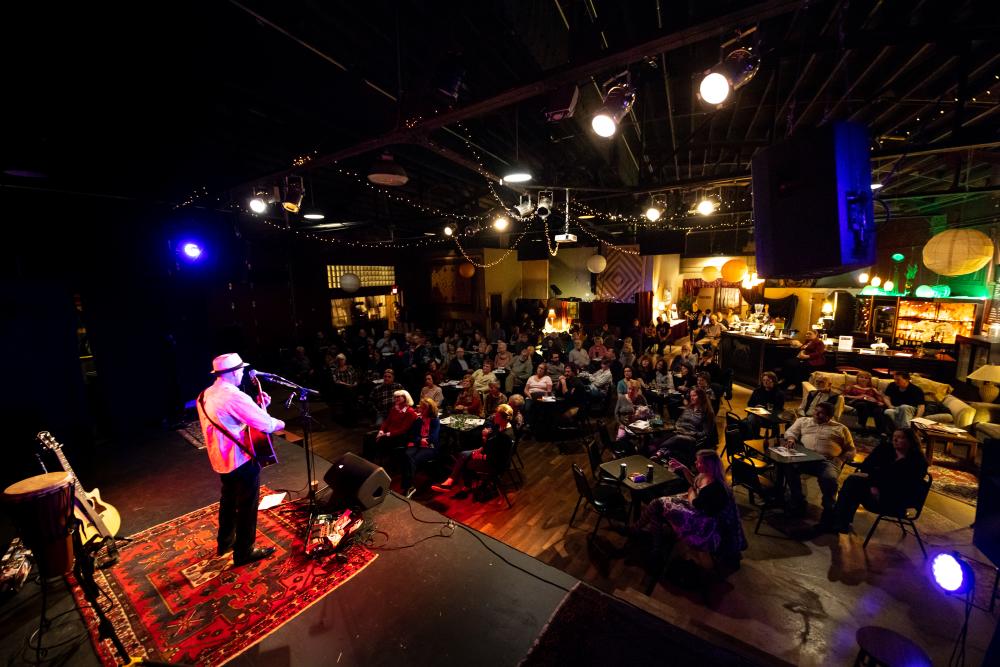 It's easy to find a live music show in Black Mountain. Pisgah Brewing Company has a rotation of live acts that perform on its indoor stage, and when the weather is nice you can enjoy the large outdoor stage for bigger events.
Another musical hot spot is White Horse Black Mountain, which features all types of music including old-time mountain music and Appalachian sounds that have helped define the music scene in the Blue Ridge Mountains for generations.
8. Enjoy Sweet Treats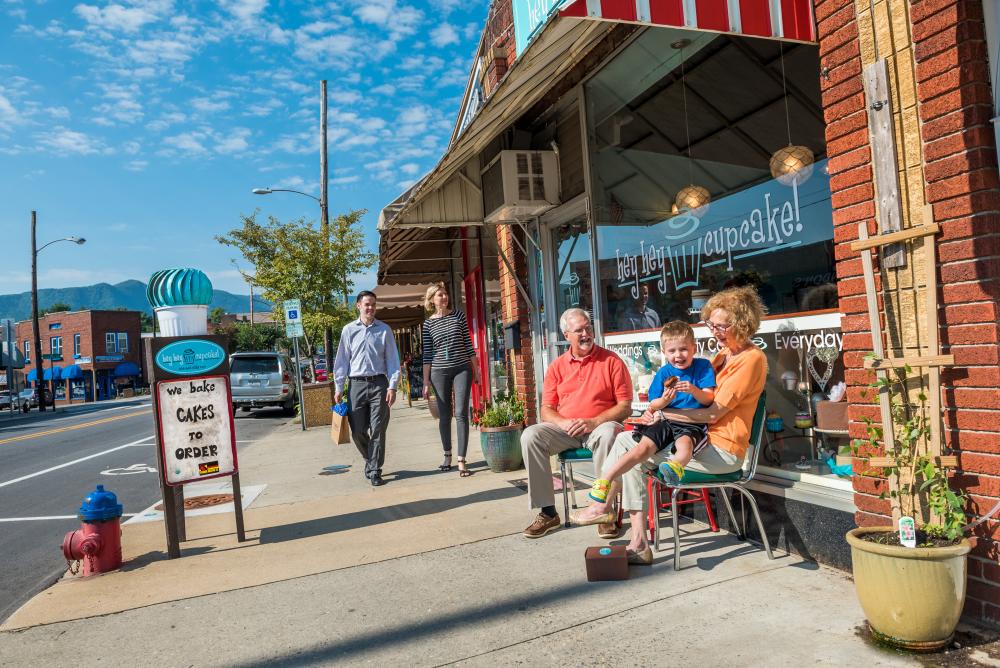 Satisfy your sweet tooth at Black Mountain's tempting dessert spots. At Hey Hey Cupcake, enjoy delicious and fresh cupcakes including the Black Mountain Cup-uccino, a chocolate cupcake made with Pisgah Nitro Stout and Irish Cream. Try the imaginative ice cream flavors at The Hop, an Asheville favorite now available in Black Mountain. Check out the amazing fudge options available at Kilwins. And, you can also head over to The Dripolator Coffeehouse, a coffee-roaster that provides a variety of smoothies and pastries.
9. Learn About Black Mountain History
Black Mountain is home to the Swannanoa Valley Museum and History Center. Housed in a beautiful 1920s fire station, the museum features major traveling exhibits and locally based archives that tell the history of the region. The museum also offers guided hikes throughout the year to explore significant historical areas of the mountains.
10. Play Golf in Black Mountain
Located at the base of the Black Mountain Range is a golf course designed by the legendary Donald Ross. The course is open year round, and stunning mountain views can be seen in every direction. One claim to fame at this course is the 747-yard, par 6 hole 17. This once held the title of the longest hole in the world.
For fans of disc golf, there's Veterans Park. This 18-hole course takes you through dense forests, open fields, and even across a creek, adding an extra element of adventure to your game. The breathtaking mountain views are a bonus treat that make the drive well worth it. 
Photo credits: Top photo by Chris Cassels. Graybeard Mountain photo by Jason Tarr. Lake Tomahawk photo by Art Meripol. Downtown photo by Emily Chaplin. My Father's Pizza photo by Art Meripol. Photo of musician David Lamotte playing at White Horse Black Mountain by Jared Kay. Seven Sisters Gallery photo by Julie Wunder. Hey Hey Cupcake photo by Emily Chaplin.
Updated October 16, 2023