The Best of the West: An Insider's Guide to West Asheville, NC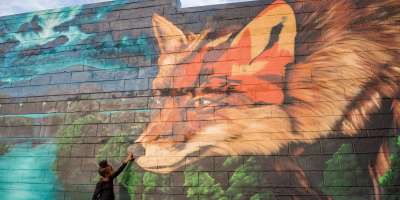 How to Experience West Asheville Like a Local
Just beyond the liveliness of downtown, across the French Broad River, West Asheville presents a vitality all its own. Here, modern energy-efficient houses nestle up to colorfully painted bungalows from the Roaring Twenties era in a series of neighborhoods that spill westward. The two-and-a-half-mile-long Haywood Road that cuts through this neighborhood has enough bars, eateries, shops and things to do to warrant repeat exploration. It's an area of town that's hip without being trendy, slightly gritty but always friendly, and where, for the most part, locals still outnumber visitors.
Reflective of the diversity of people and ages that live here, West Asheville offers a little something for everyone, including breakfast, which is a good place to start the day.
Fuel Up: Breakfast Spots in West Asheville

You'll want to get up early to nab a seat at West Asheville's nationally known Southern breakfast/brunch spots Sunny Point Café and Biscuit Head. These iconic restaurants are popular for a reason, so it's recommended to plan ahead. Otherwise, West Asheville is home to a number of other equally excellent breakfast joints, including West End, serving made-from-scratch sandwiches, pastries and baked goods. King Daddy's specializes in chicken and waffles; Taco Billy whips up breakfast tacos in a colorful little eatery; Hole Doughnuts makes its signature fare hand-rolled and fried-to-order; and OWL Bakery cranks out heavenly European-style pastries, Danishes and the creamiest thick quiches. Sure, they all serve coffee, but suffice to say that West Asheville loves its caffeine and serves it all day long.     
From end to end along Haywood Road, multiple coffee shops like Battle Cat, Bean Werks and Odd's Café, beckon for quick pick-me-ups or a lingering stint people-watching or Wi-Fi-wandering. Offering a different experience, Dobrá Tea serves an impressive menu of responsibly sourced teas from around the world in a serene Eastern-style team room.
Outdoor Adventures
Fully fueled, a day in West Asheville could include outdoor adventures. Amboy Road, which hugs the river, is rightfully earning its "Adventure Corridor" title. Carrier Park, the city's largest, has trails, picnic space, a velodrome, sports facilities for roller hockey and lawn bowling, a baseball diamond and a playground. It connects to several other parks via greenways, including the French Broad River Dog Park. The Asheville Outdoor Center is here as well, helping people get out on the river for an afternoon of paddling. Climbmax nearby also rents tubes, as well as bikes, in addition to operating as a climbing gym. They can even get you out for a day of rock climbing. For wellness of another sort, West Asheville Yoga Studio, Touch for Life Wellness and Fusion Day Spa provide refreshment, as does Simple, a vegan-friendly café and juice bar.
Shop 'til You Drop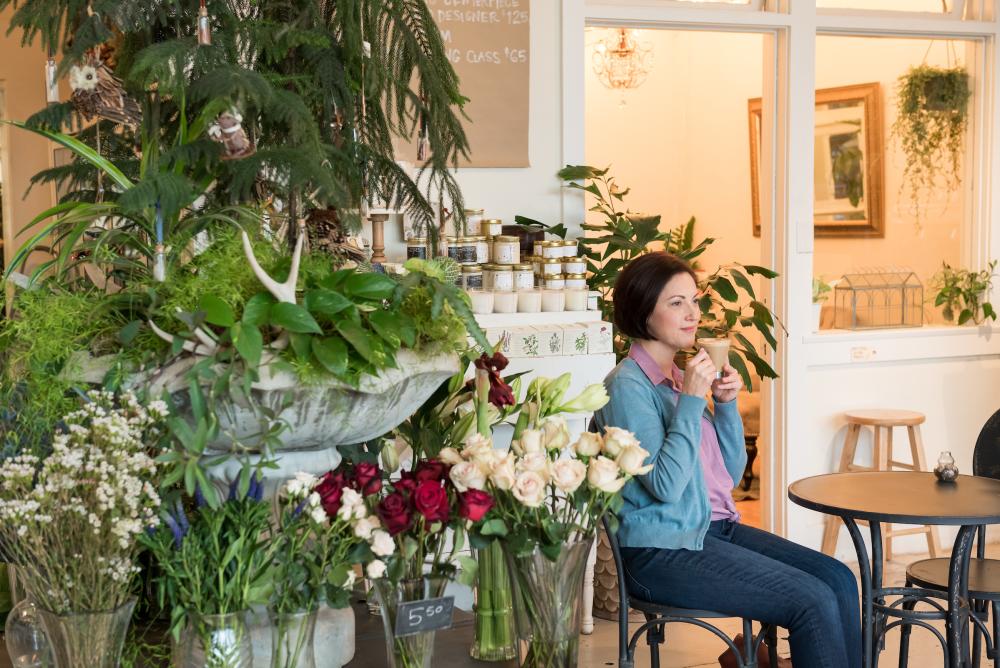 Shopping can certainly be had in West Asheville. A few locals' favorites include Harvest Records, one of the city's oldest and best record stores; Flora & Forage, a botanical oasis and coffee shop selling an array of specialty house plants and planters; Provisions, a beautiful modern-day general and gift store; Firestorm for books; and Sparky's toy shop (conveniently across from family favorite The Hop ice cream shop).
Nighttime Fun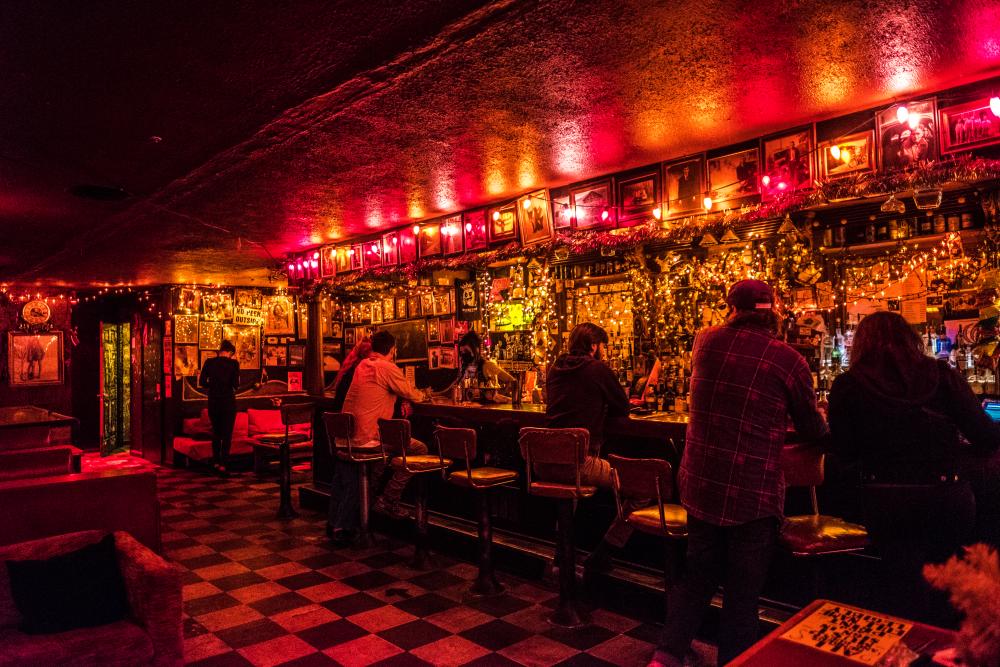 Tipping into the evening hour, dining, drinking, music and more are on tap. One could easily start with a locally made frosty beverage at one of West Asheville's many breweries, or sample exclusive and hard-to-find craft brews from across the country at The Whale. For cocktails, The Golden Pineapple mixes up expertly crafted libations in a mid-century vibed-out space.
For dinner, Jargon, Haywood Common and The Admiral all offer innovative dining experiences of the elevated nature, with reservations highly recommended. In the casual category of fare, West Asheville serves up plentiful and varied options, from Thai (Little Pearl) and Asian-fusion (Gan Shan West) to Mexican (Zia Taqueria), Jamaican (Nine Mile), pizza, pub grub and more.
And a night out in West Asheville would not be complete without entertainment. Salvage Station (along the river) is where to seek out the biggest touring acts on this side of town. One World Brewing West, The Double Crown and Fleetwoods—which also sells vintage duds and doubles as a one-of-a-kind rock-and-roll wedding chapel—host local and smaller touring acts. The Odditorium is where you might also catch the occasional burlesque or drag show, and Alley Cat is a fun spot for karaoke. Aside from music, Asheville Retrocade offers over 5000 classic arcade games, retro tunes, adult drinks and the opportunity to play all day for $10.
Stay the Night
While you won't find hotels in West Asheville proper, there are a number of Airbnbs that let you really feel like a local. (Take note: due to city restrictions on Airbnbs, most are attached to a residence.) The historic Inn on Westwood has two, two-bedroom beautifully appointed suites for guests. And younger visitors will enjoy the vibe at Bon Paul & Sharkey's Hostel, conveniently located amid all the action on Haywood Road.
Top photo by Emily Chaplin; Mural by Gus Cutty. Breakfast photo by Jared Kay. Flora photo by Emily Chaplin. Double Crown photo by Authentic Asheville.
Updated December 22, 2022