Little Cataloochee Trail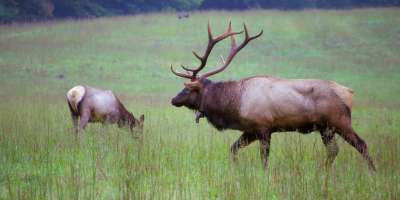 Little Cataloochee Trail Details
Difficulty:
Moderate
Length: 6.1 miles total
Region: Great Smoky Mountains National Park
Duration of hike: 5 hours round-trip
Elevation gain: 1,100 Feet
Type: Out & Back
Blazes: None
Facilities & Parking: Parking lot
Features:
Views
Peaceful scenery and dramatic wildlife on this historic Smokies trail
For nearly a century, Big and Little Cataloochee valleys in the Great Smoky Mountains National Park were home to generations of farming families. Hike past abandoned (but mostly restored) homesteads and churches that were once full of life. If you're lucky, you'll encounter Cataloochee's most interesting new residents: the herd of elk that now graze the meadows and roam these wooded hills.
Having trouble viewing on mobile? Click here to see the Google Street View version.

LEAVE NO TRACE TIP
In Cataloochee, you are likely to see majestic elk. While beautiful, elk are wild animals that can be aggressive. Do not approach. Maintain a safe distance and observe the elk from afar.
What To Expect
Little Cataloochee Trail is reached by Pretty Hollow Gap Trail Road, a gravel road off of Cataloochee Road. Park at the Group Camp campground parking lot and walk up Pretty Hollow Gap Trail (you may think you've missed it, but Little Cataloochee Trail doesn't start until .8 mile down the road). Once the trail starts, you'll begin a climb and come to a series of creek crossings. You'll be rock hopping, so wear appropriate shoes. After 1.5 miles on the trail, you'll see the ruins of the Messer homestead, once the location of a sawmill, gristmill, store, blacksmith shop, woodworking shop and apple orchard. At this point you've reached Davidson Gap, the ridge between Big and Little Cataloochee valleys. Here you'll begin a steep descent with a few switchbacks.
About ½-mile later, you'll come to the charming, restored Cook Cabin. The trail now becomes a wide road and about .07 mile later you'll encounter the lovely, restored Little Cataloochee Baptist Church (built in 1889), along with its interesting cemetery. You might run into the famed elk or wild turkeys around here. Continuing on, you'll see a short spur trail to the restored Hannah Cabin, built around 1864 and home to the valley's first settler. The trail continues for 1.2 additional miles to until it reaches the road.
Some hikers opt to do the trail on way, leaving a car at the trailhead on the road. If you decide to do this, ask a park ranger for directions. You'll pass the Ranger Station on your way in.
Directions
From Asheville, NC take I-40 west to Exit 20, Hwy 276. Turn toward Maggie Valley, then take the first right onto Cove Creek Road. Stay on Cove Creek to the entrance to Great Smoky Mountains National Park at the Cataloochee Divide. The last mile up on Cove Creek is uphill and gravel, which takes you up to the Divide and down into the valley on Cataloochee Road. The road will turn from pavement to gravel to pavement again. Once you've reached the pavement the second time, go 2.5 miles and turn right on the dirt road just past the bridge. The Group Camp parking lot is 1 mile down this road. Park here and walk the Pretty Hollow Gap Trail that you'll follow for .8 mile until the Little Cataloochee Trail starts.
GPS Coordinates
N35.628520, W83.114921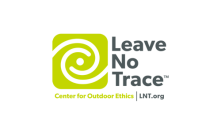 We all love the Blue Ridge Mountains! By working together, we can keep these incredible outdoor spaces beautiful and pristine for years to come. Make it your nature to Leave No Trace: Leave what you find, pack out what you pack in, stay on designated trails and plan ahead. To learn more about the 7 Principles of Leave No Trace, CLICK HERE >>.