Latinx-Owned Businesses in Asheville, NC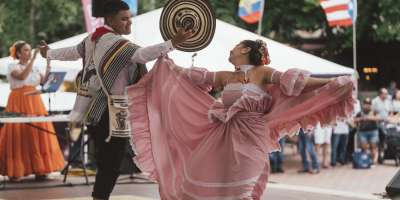 The Latinx community is western North Carolina's largest minority group, and it's a community that's growing fast. Those in Asheville's Latinx community can trace their origins to more than 20 Latin American countries. This beautiful kaleidoscope of cultures and customs makes our region a truly vibrant and diverse place.
National Hispanic Heritage Month is celebrated every year from September 15 to October 15. It's a great time to celebrate Latinx people and their contributions to the Asheville area's culture and livelihood. Discover people who make our arts, cuisine and cultural institutions stand out.
Adriana Chavela
Hola Carolina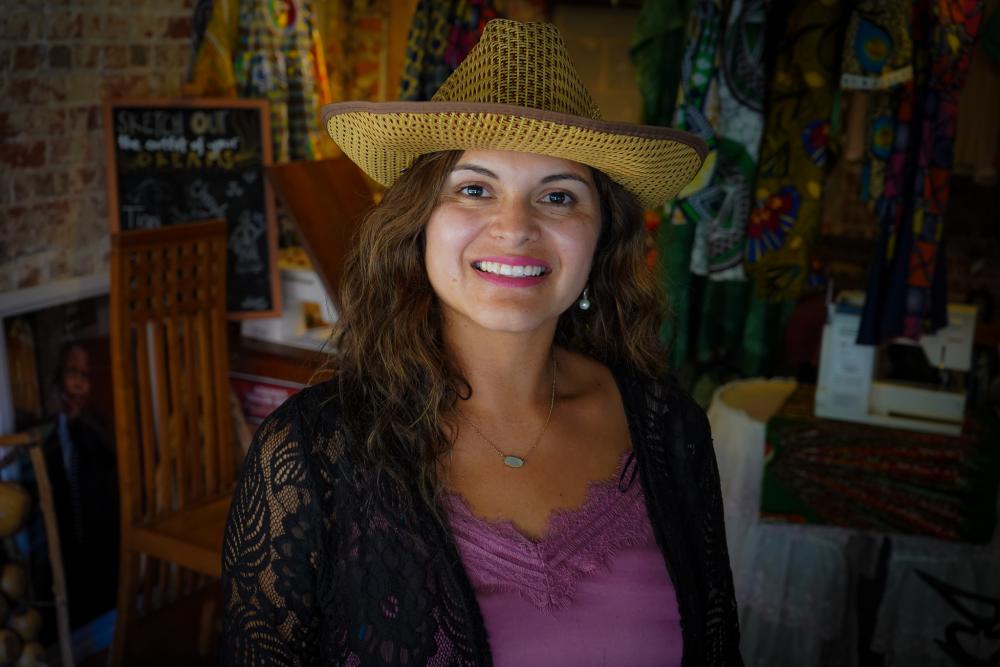 When Adriana Chavela moved to Asheville from Mexico at age 23, she spoke no English. She remembers ordering food at a restaurant by pointing at pictures.
Now, Chavela is the leader of Hola Carolina, a non-profit organization she created in 2017. Hola Carolina's mission is to build bridges between cultures, embrace diversity and create more economically vibrant communities.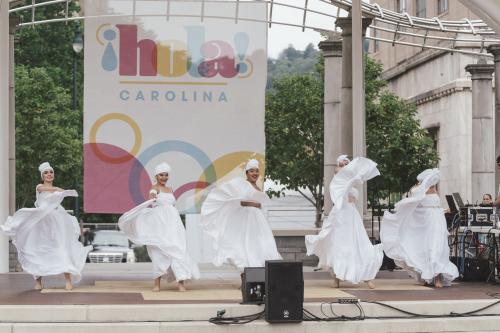 "As we look toward the future, it's imperative that we recognize that each American demographic faces different and unique challenges, it is important that we acknowledge our diverse perspectives and craft solutions emerging from an inclusive and thoughtful local discourse," said Chavela. "Closing the gaps today will make us more competitive and stronger in the future."
Chavela was born in Mexico City and grew up in La Paz on Mexico's Baja Peninsula. She has fond memories of feasting on freshly caught seafood and overlooking the grey whale–inhabited water of the Sea of Cortez. Her father, an AeroMexico airline captain, saw new opportunities and possibilities that led her family to the Blue Ridge Mountains.
After arriving in Asheville, Chavela worked with a mentor at the Blue Ridge Literacy Council who helped her cultivate her literacy skills and confidence.
Since then, she has become an EMMY-award winning journalist. She serves as a diversity consultant to business leaders. And, she has appeared on television and radio as a commentator and expert on the Latino community and culture.
Most recently, Governor Roy Cooper appointed Adriana Chavela to serve on the Governor's Advisory Council on Hispanic/Latino Affairs.
Elio Gonzales
Miss Gay Latina Asheville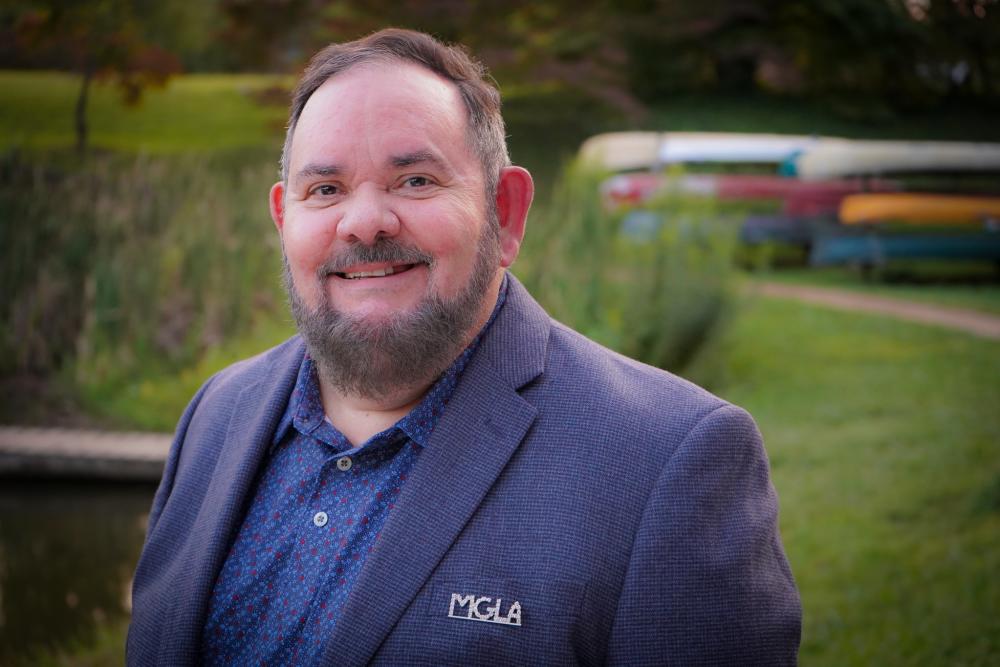 Elio Gonzales envisioned a drag competition that celebrates artistic expression through music, dance and theater. The vision turned into Miss Gay Latina Asheville Pageant (MGLA), a tradition that is celebrating nearly 15 years. 
At MGLA, contestants are free to be as creative as possible as they light up the stage with energy, excitement and enthusiasm. Part of Gonzales' vision was that the show would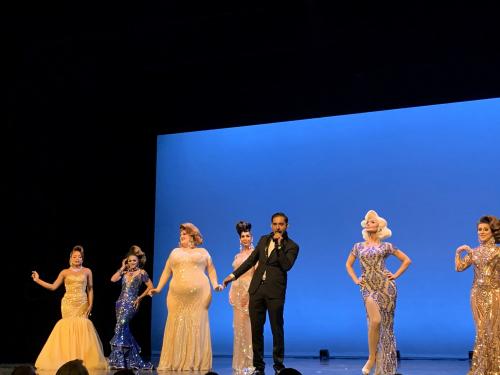 incorporate "roots and history." The contestants must dress in a traditional folk costume that represents their country of ancestry.
"MGLA has surpassed all our expectations. The venue quickly reaches capacity, with individuals lining up outside, trying to get in," Gonzales said. "The event is an unforgettable night that brings together individuals from all walks of life. Hipsters, baby boomers, straight people, Black, white and brown all come together to celebrate the night," added Gonzales.
In 2021, the competition expanded to include both the Miss Gay Latina Asheville Pageant, as well as the Mister Gay Latino event.
Cecilia Marchesini
Cecilia's Kitchen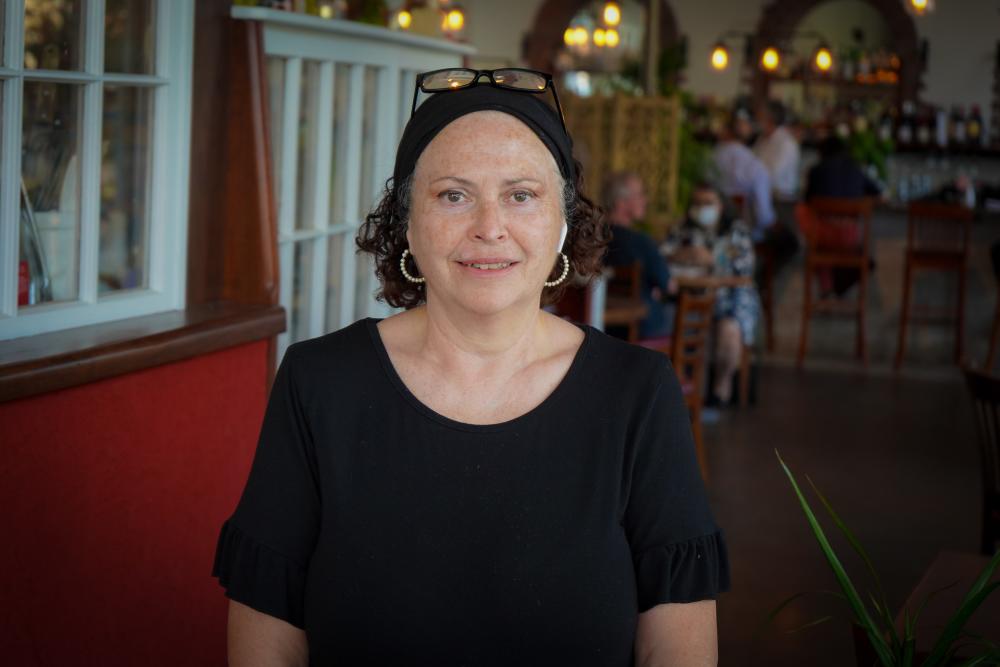 Hailing from a small village in Argentina, Cecilia Marchesini took her first cooking class at the age of 12. She pursued that passion to establish successful restaurants and food trucks in Asheville.
Marchesini meals range from traditional folk to gourmet dishes. All the food she makes draws from her creativity, life experiences and Argentinian roots.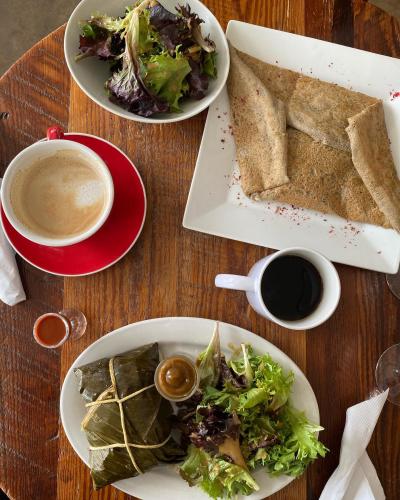 From the mountains of Patagonia to the Mendoza wine region, Argentinian cuisine is diverse and delicious. The country proudly celebrates its ties to Europe. Argentina's food is heavily influenced by its large immigrant population from Spain and Italy. The cuisine is also influenced by many other cultural communities in Argentina such as German, Arabic, African and Amerindian.
Cecilia's menus celebrates that European heritage but with a distinct South American feel. Her home-style dishes include empanadas, tamales, pastas, Argentinian ribeye, portobello mushroom steak, locro (pork stew with hominy), humita (corn chowder), as well as sweet offerings such as dulce de leche and crêpes.
"Our food is made from the heart," Marchesini said.
Cecilia's Kitchen, her primary restaurant, carries on the Argentinian tradition of sharing culture through food. Marchesini places importance on healthy eating, affordable pricing and supporting local farmers/producers. She buys locally-grown, organic ingredients whenever possible.
"I grew up eating really seasonal," Marchesini said. "Our dishes are rich in flavor and unique in taste and what I would cook for my family and friends. 
In addition to the restaurant in north Asheville, Cecilia has food trucks that are often stationed at local breweries, businesses, farmers markets and private events. 
Food photo by @asheville.guide.
Francisco Troconis
Contemporaneo Gallery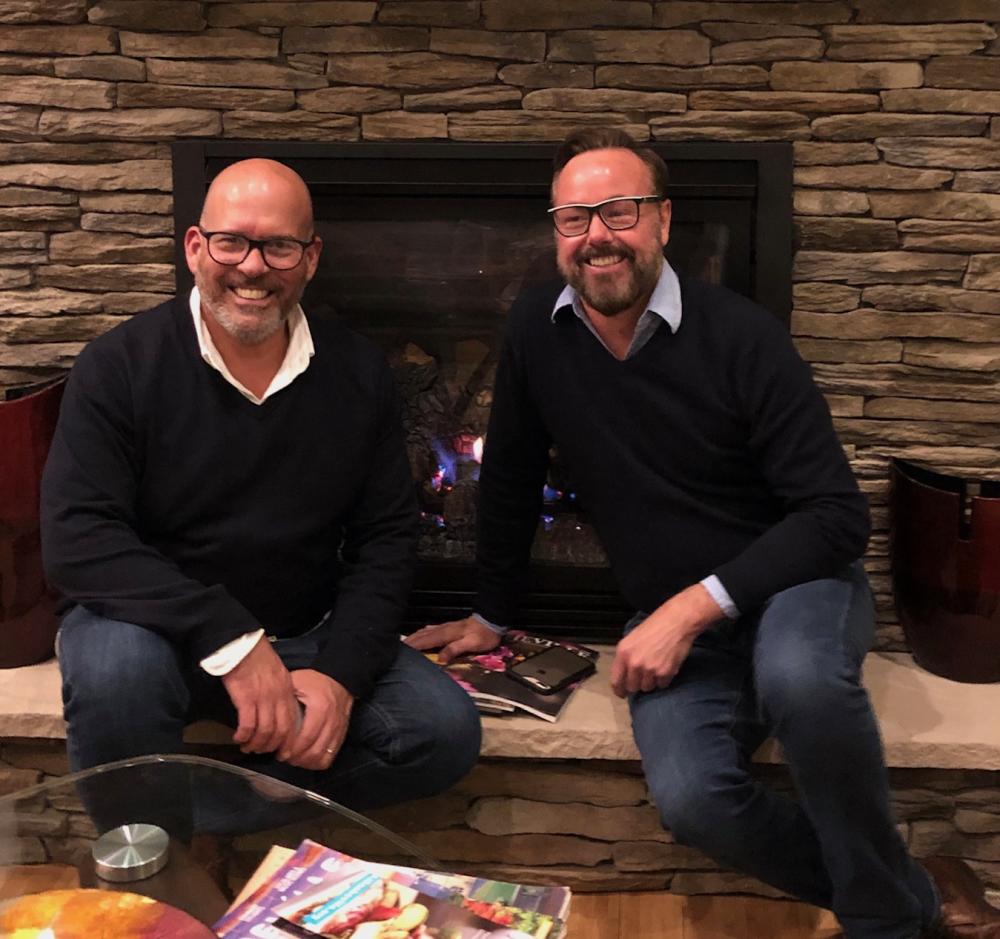 People are drawn to Asheville for many reasons: the natural beauty, climate, opportunities, connection, culture and commerce. Francisco Troconis and Gary Culbertson, owners of Contemporaneo Gallery, moved here from Miami six years ago for all of these reasons.
Troconis, a native of Maracaibo, Venezuela. His love for art began at an early age -- he started collecting art at age18. After immigrating to the United States in 2000 and living in Miami for 15 years, Troconis came to Asheville. Here, he envisioned Contemporaneo Gallery as an artistic endeavor, which embraces innovation, creativity and imagination.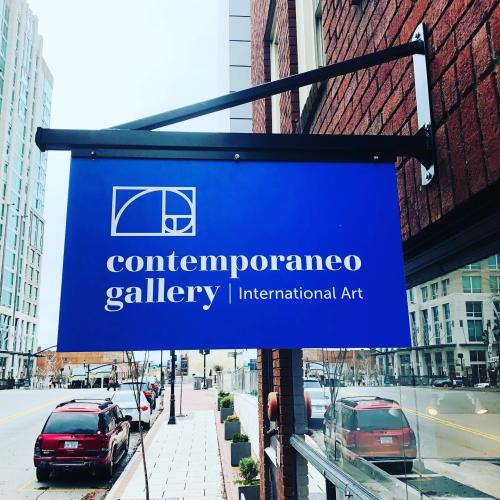 Contemporaneo Gallery showcases many artists from Latin America. The unique and innovative vision of these artists shines through in the gallery collection, ground-breaking exhibitions and Contemporaneo's support of engaging cultural events.
"Asheville is a city that celebrates, supports and maintains its artist communities," Troconis said. "We were drawn to this area because we saw and experienced the love it has for a wide variety of artistic expressions."
In addition to the many Latin American artists featured, the gallery showcases artists from all over the world. The collection includes local and regional artists. What unifies them is that all the artists push the boundaries through subject, mediums, materials and ideas.
"We want our guests to enjoy the experience of being in a gallery, to engage in conversation about art/artists, and to leave inspired," Troconis said.
Photo credits: Photos courtesy Hola Carolina/Ron Stamey. MGLA pageant photo courtesy of MGLA. Francisco Traconis/Outdoor gallery photos courtesy Contemporaneo Gallery.
Updated October 7, 2021