Graybeard Trail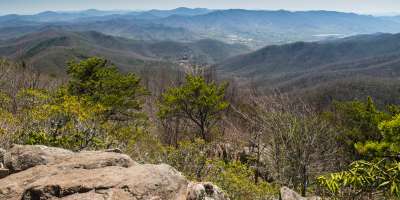 Graybeard Trail Details
Difficulty:
Difficult
Length: 4.8 miles from trail head to summit (9.5 miles roundtrip)
Region: Montreat, near Black Mountain
Duration of hike: 5-6 hours total
Elevation gain: 2400 Feet
Type: Out & Back
Blazes: Blue Diamonds
Facilities & Parking: Parking lot
Features:
Pet Friendly,
Views
Historic retreat center trail with Seven Sisters views
Founded as a retreat center in the 1890s, Montreat later developed as a conference center for the Presbyterian Church and also includes a college. The area's steep wooded trails offer access to views of the peaks of the Black Mountains, called the Seven Sisters.
Graybeard Trail (sometimes written as Greybeard Trail) is challenging, but rewards effort with incredible views. Stop by the Montreat Store on your way to the trailhead for a free trail map.

LEAVE NO TRACE TIP
Asheville-area trails are very pet-friendly, including the Graybeard Trail. Remember to keep your four-legged friend on a leash at all times for the safety of your pet and the safety of other pets and hikers.
What To Expect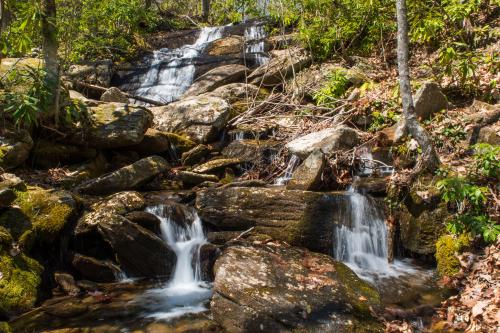 From the parking lot, you'll cross a wooden bridge over a creek and start your ascent of Graybeard Mountain through a hardwood forest. Views of the surrounding mountains begin at about the 1.5-mile point when you hike a series of switchbacks that last for about 1 mile. There's also a short spur trail here to Graybeard Falls, a relatively small waterfall. After this point, the trail becomes quite steep. From here you'll come to the Walker Knob Shelter (a large group camping shelter). Take the .2-mile spur trail here to Walker Knob: it's worth it for the incredible view. You should reach this point at about 2.5 hours.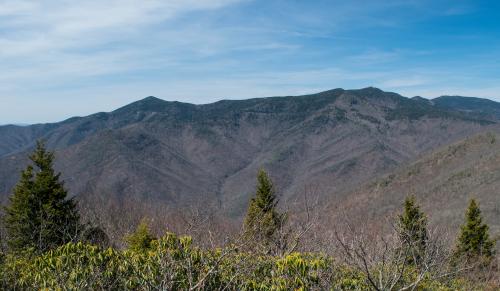 After about 1.25 miles of another steep climb, you'll reach the intersection of three trails (the West Ridge Trail, the Graybeard Summit spur and the trail to the Asheville reservoir). The spur trail is about .03 miles, relatively flat until a final scramble. From here, you get an amazing view of Mount Mitchell and several other 6,000-foot-plus peaks.
On the way back, you can choose to come back the way you came or make a loop by taking the long, very steep West Ridge Trail to the Big Piney Trail, which will take you back to Graybeard Road about ¼ mile from the trailhead (going back the way you came is easier).
Graybeard is popular in the fall for its views of the fall color (starting around mid-to-late October). On a sunny fall day, the views are stunning and the temperature is just right. But because this trail is long and strenuous in places, be prepared with adequate food and water and plan carefully to give yourself enough time to get out and back before it starts to get dark.
Directions
From downtown Asheville, take I-240 east to I-40 east (in the direction of Statesville). Take exit 64 Black Mountain (Route 9). Turn left off the ramp and enter the town of Black Mountain. Stay on Route 9 all the way into Montreat (entered by a stone gate). Continue on this road (now called Assembly Drive), passing Lake Susan. Stay to the left on Graybeard Trail. Follow the Graybeard Trail roadway until the pavement ends, and you'll see a gravel parking lot for the trailhead.
GPS Coordinates
N35.65940, W82.29608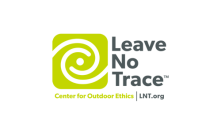 We all love the Blue Ridge Mountains! By working together, we can keep these incredible outdoor spaces beautiful and pristine for years to come. Make it your nature to Leave No Trace: Leave what you find, pack out what you pack in, stay on designated trails and plan ahead. To learn more about the 7 Principles of Leave No Trace, CLICK HERE >>.
Photos by Jason Tarr/ExploreAsheville.com
Updated May 5, 2023