Explore the Farm Heritage Trail Near Asheville, NC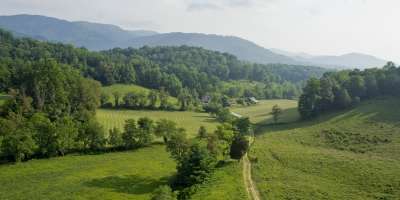 Get out of town and into the country to discover local farms
Asheville, North Carolina restaurants pride themselves on locally sourced foods and supporting local agriculture. In fact, farm-to-table was infused into this food community long before the term was ingrained in culinary lexicon. The Farm Heritage Trail, a self-guided tour featuring 11 farms near Asheville, is a leisurely drive out of town where you can discover the sources of the fresh products used on your plate, at tailgate markets and on shop shelves.
Not far beyond Asheville's city limits, the rural communities of Alexander, Leicester, Newfound and Sandy Mush in northwest Buncombe County are a bucolic respite of winding country roads, farms, greenhouses, orchards, wineries and sheep grazing pastures. Say hello to nature and shake the hands of the hands that feed you.
What You Can Experience Along the Trail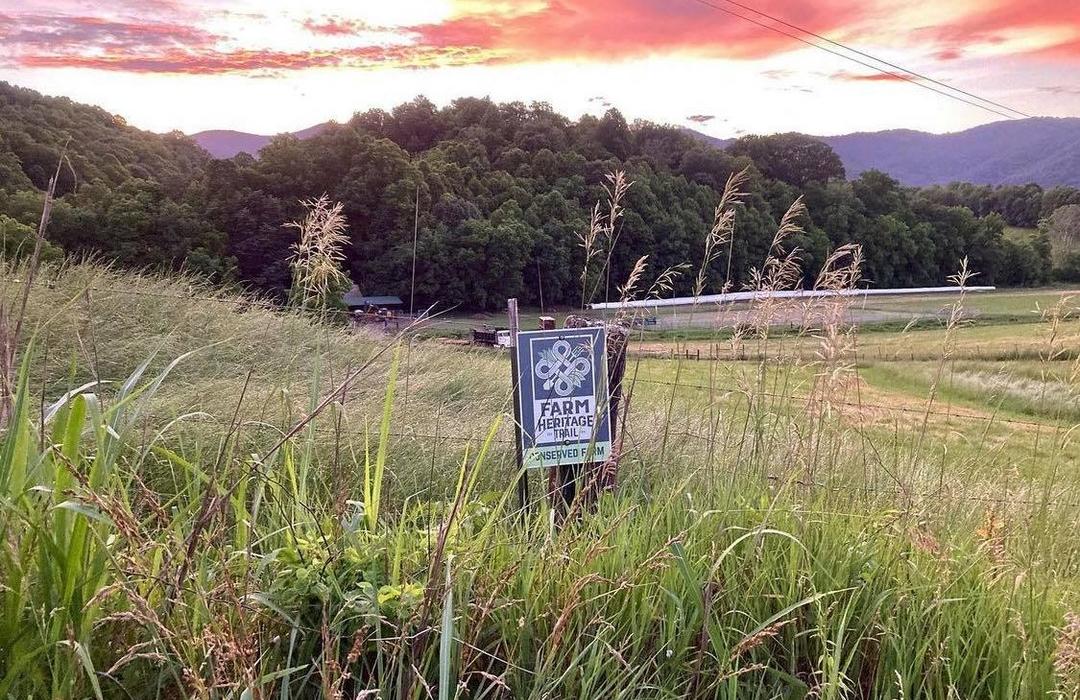 Long Branch Environmental Education Center in Sandy Mush, an ecological sanctuary, was conserved in 1974, then developed into an educational hub. Enjoy a myriad of interactive activities, including seasonal U-pick berries, apples and nuts, bird watching in the three-acre Golden Winged Warbler habitat or visit their trout pond (for feeding or fishing). Taste some of their local honey at one of their dedicated picnic sites or hike to the summit of Big Sandy Mush Bald and take in the majestic panoramic views at 5,152 feet of the French Broad River Basin, Mt. Pisgah, Mount Mitchell and a teeny-tiny Asheville way below.  
Follow along the one-mile ascending drive to Sandy Mush Herb Nursery where a narrow gravel road starts your adventure at this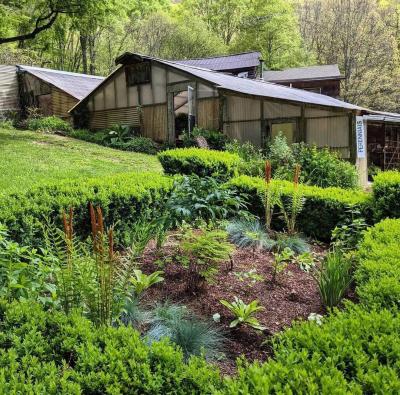 magical mountain cove (Note: You'll need to drive a four-wheel drive vehicle). Owners Fairman and Kate Jayne started planting gardens and building greenhouses more than 50 years ago. Today, close to 1,600 species are grown there – herbs and so much more – and many are potted and ready to be adopted. Stop and smell the geraniums, pause by the ponds or hike through the dense forest to discover creeks and streams for the kids to splash in and awe-inspiring waterfalls.
For more than 40 years, the most wonderful time of the year at Sandy Hollar Farms is always the weekend before Thanksgiving through the first weekend of December when owners Curtis, June and Dale Hawkins welcome visitors to their cut-your-own Christmas tree farm near Asheville (saws provided). Holiday garlands and wreaths are ready to deck your halls, and the Christmas shop is stocked with hand-spun knitted items, making it a must-do holiday activity in Asheville. As part of the holiday festivities, load the kids into the farm wagon for a countryside safari of goats, llamas, sheep and miniature donkeys.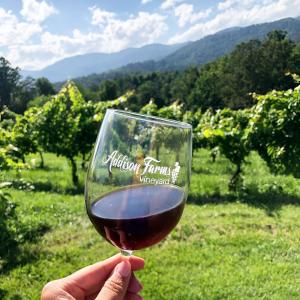 The view from the tasting room at Addison Farms Vineyards in Leicester is so breathtaking you may never want to leave the building but tear yourself away for a Winemakers Tour & Tasting guided by owner/winemaker Jeff Frisbee. Learn how their grapes go from vine to wine on the family's six-acres of lush, dedicated vineyards, then sniff, swirl and sip a sampling of their wines. Cheers to the debut of Wish, a sparkling Sangiovese rosé. (Reservations required for tours and tastings.)
Franny Tacy traded a successful career in pharmaceutical sales for farming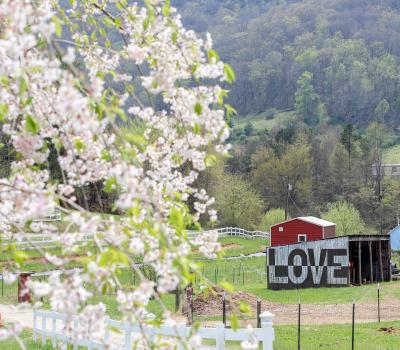 when she planted her first hemp crop in 2017, seeding the creation of Franny's Farm in Leicester. She has since created an empire of Franny's Farmacy dispensaries to sell CBD, hemp and medicinal products. But it all comes back to the farm, which offers reserved hemp tours, goat yoga classes, wedding and event rentals, ridgetop camping sites and lodging – ranging from the upper level of a barn to eco-cabins.
At Mount Gilead Farm in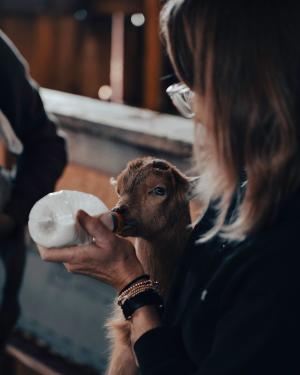 Leicester, baby goat season during the spring offers a kid-friendly opportunity to bottle feed the goats after a walking tour of the property and facilities. But there's fun for the family year-round at this family-run farm that operates as a goat dairy and cheesemaking business. Get up with the chickens when you book an overnight stay or drop by the farm store and take home some cheese, jams, honey, soap and handmade dolls.
Know Before You Go
There are 11 conserved family farms along the Farm Heritage Trail; allot two hours to drive the trial, and more if visits are part of your agenda. Each farm is marked by a roadside sign identifying them as a member of the initiative, but not all farms are open to the public. Before hitting the trail, download or print the Farm Heritage Trail maps/directions page and check the websites and social media pages of designated farm stops for times of operation, activities and special events, which can change with the seasons.
Photo Credits: Top photo (Ken Abbott Photography); Farm Stop and Sandy Mush Nursery photo (@FarmHeritageTrail); Addison Farms Vineyard (@bagelsbaconbeer); Franny's Farm photo (@FrannysFarm) and Mount Gilead photo (@zaaack_stone).
Updated April 14, 2023