Cold Mountain Trails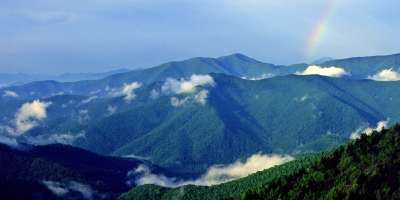 Cold Mountain Trails Details
Difficulty:
Difficult
Length: 18 miles round-trip on the easier hike, 10.6 miles round trip for strenuous hike
Region: Pisgah National Forest, Shining Rock Wilderness
Duration of hike: 7-10 hours
Elevation gain: For shorter trail, 2,800 feet
Type: Out & Back
Blazes: none
Facilities & Parking: Park at the National Forest Service Art Loeb Trailhead. Do not park at Camp Daniel Boone (this is private property).
Features:
Pet Friendly,
Wildflowers,
Views
A storied peak for experienced hikers
Local author Charles Frazier made this 6030-foot-high peak in the Great Balsams famous with his 1997 novel of the same name. The 2000 movie version won the hearts of even more fans. Hikers love it too, but it's not a journey to take lightly. With an average of 7 to 10 hours on the trail, this adventure requires preparation and commitment, but rewards with solitude and remarkable views.

LEAVE NO TRACE TIP
The Cold Mountain Trail is challenging with significant elevation gain. Make sure you're adequately prepared. Know your fitness level and allow extra time, pack plenty of water and dress in layers (it can get pretty breezy at the summit).
What To Expect
There are several options for getting to the top of Cold Mountain. You can go out and back from either the Black Balsam parking area (longer and easier) or from the Art Loeb Trail/National Forest Service parking area near Camp Daniel Boone (shorter and strenuous). You could also leave a car at each end.  Because of the length of these trails, hikers often backcountry camp overnight at the base of Cold Mountain. Regardless of which route you choose, bring a detailed map, plenty of water and food. You will be in the wilderness and may not encounter other hikers along your way.
If you opt for the longer, easier approach, take the Ivestor Gap Trail from the parking lot at Black Balsam (taking this trail rather than the Art Loeb means you don't have to go up Flower Knob and Grassy Cove top, but can go around them instead). Take it for 3.7 miles to Shining Rock Gap where you'll find an intersection of trails that many find confusing. Take the unmarked single-track on the far left (at about 10-11 o' clock position). This is the Art Loeb Trail which will take you up "the Narrows," over Stairs Mountain to Deep Gap at the 7 mile point. From here, the Art Loeb Trail goes left (don't take this) and the Cold Mountain Trail goes straight (slightly to the right). On this last part of the hike, you'll ascend over 1000 feet in the 1.5 miles
If you opt for the shorter, more strenuous route, proceed through the Camp Daniel Boone property to the National Forest Service signage and parking area for the Art Loeb Trail. Take the Art Loeb Trail (it's well signed at the trailhead, but not blazed) for 3.8 miles to the Cold Mountain trail, an additional 1.5 miles. You'll ascend 2,800 feet total on your way to the summit. 
There are a number of backcountry camping sites near the base of the summit, which is quite rocky. Once you're at the top, you're treated to heart stopping views of Pisgah, Black Balsam Knob, Sam Knob, Shining Rock, as well as the Great Balsam Mountains. Be aware that the weather here is changeable and bring an ample supply of water.
Directions
From downtown, take I-240 West to I-26 East. Take Exit 33 (marked Blue Ridge Parkway-Brevard Road-Hwy 191). Turn left (south) onto Highway 191 and go 2.1 miles, passing brown signs for Blue Ridge Parkway and NC Arboretum. Turn right at the entrance to The North Carolina Arboretum and follow signs for the Blue Ridge Parkway. Turn south on the parkway and drive to Milepost 420, Black Balsam. Turn right onto Black Balsam Road and go 2 miles to the parking lot.
For the Art Loeb Trail route, take I-240 west to I-40 west (Canton/Knoxville). Take exit 37 toward East Canton. Make a left onto Wiggins Road. After 4.4 miles, turn right onto US 19S-23S. Turn left onto Williams Street, which will turn into Highway 110 and later Highway 215 (Lake Logan Road). Make a left at Little East Fork Road (you'll see signage for Camp Daniel Boone). This turn is just after the Lake Logan/Cecil Volunteer Fire Department building. Follow the road to Camp Daniel Boone (you'll reach it in about 3.8 miles). Proceed through the Camp Daniel Boone property (do not park here as this is private property). Just past the final building at Camp Daniel Boone, you'll reach a National Forest Service information kiosk board and trailhead for the Art Loeb Trail. Park here on the side of the road -- do not block the road or impede other cars from traveling through.
GPS Coordinates
N35.325617, W82.881987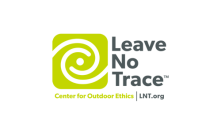 We all love the Blue Ridge Mountains! By working together, we can keep these incredible outdoor spaces beautiful and pristine for years to come. Make it your nature to Leave No Trace: Leave what you find, pack out what you pack in, stay on designated trails and plan ahead. To learn more about the 7 Principles of Leave No Trace, CLICK HERE >>.