Asheville, N.C. is Bee City USA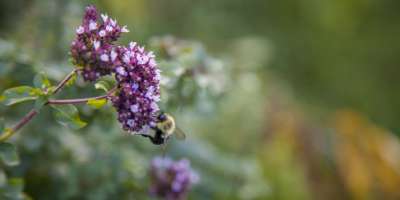 Honey Bees Make Life Sweeter in the Mountains
Asheville goes by many names, including Land of the Sky, Paris of the South, Beer City USA and also Bee City USA. That's right—Bee City, as in honey bees.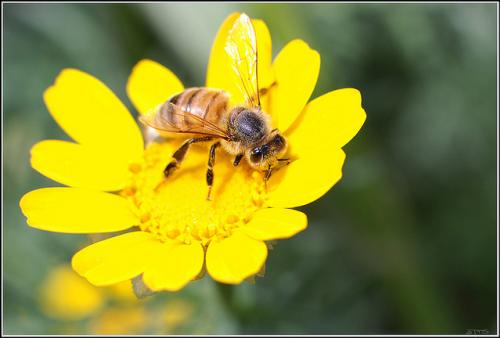 Honeybee (apis mellifera) by Eran Finkle (Flickr/finklez)
The city became the inaugural Bee City USA in 2012, officially designating the community as one of the first in the nation to champion pollinators, educate residents and businesses about the essential role of the honey bee and other pollinators in making our world bloom and fruit.
The Bee City USA initiative has welcomed 149 cities into the hive from across 44 states.
In addition, the University of North Carolina at Asheville received dual recognition in 2018 as both Bee Campus USA and Tree Campus USA. UNC-Asheville became the nation's eight certified bee campus in 2016.
Bee Inspired
But the sweetest part of Asheville's love affair with bees goes back decades. Honey has long been a part of the Appalachian food culture, and today there are many ways to enjoy this sticky treat.
Asheville Bee Charmer is a boutique and honey tasting bar in downtown. Visitors can sample several varieties of local, regional and world honeys on a honey flight selected by owners and honey experts Kim and Jillian. Peruse a carefully curated selection of bee-themed wares, from skin care and candles to mugs and jewelry.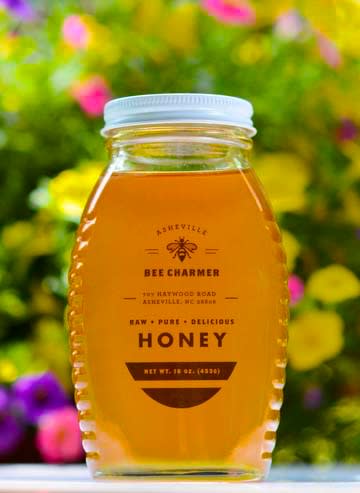 Home honey enthusiasts should grab a copy of The Fresh Honey Cookbook, a fresh recipe collection from Laurey Masterton, former owner of a popular downtown Asheville café and a long-time beekeeper and bee advocate. Favorite recipes include meyer lemon & honey marinated chicken skewers and (an Appalachian specialty) candy roaster squash soup.
Get into a sticky situation with the Mountain Honey Wrap treatment offered at the Spa at the Omni Grove Park Inn. This 80-minute pampering blends local sourwood honey with body butter, lavender oils and a light exfoliant and includes a half-hour massage.
In a place called Foodtopia, it's no wonder local restaurants are also buzzing about local honey. Find the nectar on the menu alongside fried eggplant at Cúrate and on everything from chicken wings to brussels sprouts at Tupelo Honey Café.
The nearby town of Black Mountain celebrates local sourwood honey every summer with the annual Sourwood Festival, held this year on August 12-13. The fest attracts 30,000 visitors who come for the music, dancing, arts & crafts vendors, food, kids' activities, and—of course—honey tastings and bee demos. More than 200 vendors make this mountain festival a family favorite.
Updated April 11, 2023