Appalachian Cuisine: Get a Taste of the Mountains in Asheville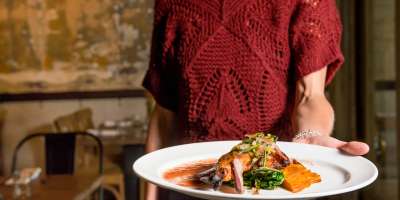 Cornbread and beans. Country ham and wild ramps. Apple butter and sorghum. The humble cuisine of the Mountain South offers spoonfuls of heart, soul—and flavor.
"Cornbread in Appalachia is both sustenance and communion, nutrition and identity," writes Asheville-area writer Ronni Lundy in her James Beard Award-winning book Victuals: An Appalachian Journey, with Recipes. She also describes food preservation—curing, canning, drying, pickling—as "essential to the settlement of the mountain regions."
In other words, Appalachian cuisine is no mere trend. It's a way of life with roots as deep as these mountains are old. Consider the region's short growing season, legacy of seed saving, wild ingredients of North America's most biodiverse food shed, and make-do attitude of its early inhabitants—from the native Cherokee people to freed slaves and European immigrants. It all makes a rich recipe for food traditions with a strong sense of place.
Today, Asheville chefs draw on generations of that mountain wisdom to forge close relationships with the rare and heirloom ingredients grown in this beautiful but hardscrabble land. Enhanced by their James Beard-nominated kitchen chops, the resulting dishes are nothing short of revelatory.
Here are a few of our favorite ways to get a taste for Appalachian terroir.
Mountain-Fresh and Soul-Full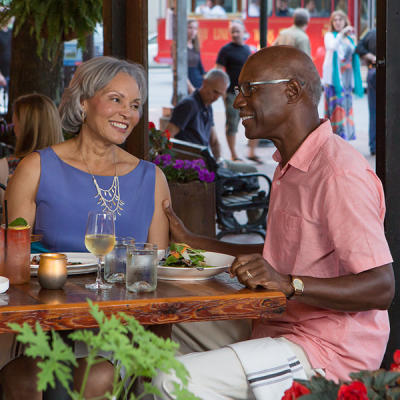 Collard green kimchi, wood-roasted trout, sweet potato-bacon brioche—the inspired menus of Asheville chef John Fleer showcase the best of the seasons and the bounty of the surrounding farmland. A five-time James Beard finalist, Fleer is considered the godfather of gourmet "foothills cuisine," which he continues to refine at his downtown restaurant Rhubarb and ancillary bakery and pantry, The Rhu.
From fish cakes and deviled eggs to potlikker-braised chicken wings served over chow-chow, soul-food favorites take center stage at his newest venture, Benne on Eagle, which opened recently on "The Block," Asheville's historic African-American business district. The artful restaurant pays homage to the oft-forgotten contributions of African-American cooks in the region and their West African origins, with rising star Ashleigh Shanti as chef de cuisine and a culinary mentor in Hanan Shabazz, who ran a neighborhood soul-food restaurant in the 1960s.
Appalachian Bagels and Tapas
James Beard favorite Katie Button leads Spanish tapas restaurant, Cúrate, where reservations are among the most coveted in Asheville. Her small plates like grilled mountain trout and cod fritters drizzled in wild mountain honey among the town's most addictive.
Farm to Bottle Service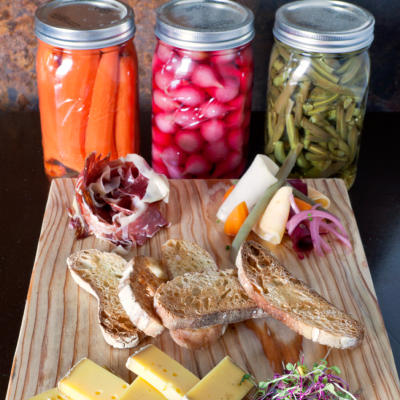 Appalachian eating is a good time thanks to the collaborative creativity of renowned local chefs Steve Goff and Mike Moore. Raised on a small family farm in eastern North Carolina, Moore is one of the driving forces behind Asheville's popular Blind Pig Supper Club, which hosts exclusive pop-up dinners that support local farms and benefit charitable causes. Each month, the theme, location and chefs change—but a dedication to locally grown ingredients always sets the table.
More Mountain-Inspired Fare
Chef William Dissen's seasonal specialties and foraged favorites at The Market Place downtown
Wild sumac-laced za'atar and other chef-coveted spices from James Beard-nominated Meherwan Irani's Spicewalla spice factory
Eda Rhyne Distilling Company's herbal liquors foraged from the surrounding hills and hollers and distilled in Biltmore Village
Sovereign Remedies' food and drink menus driven by relationships with local farmers and foragers
Old World-style pastries and naturally leavened bread at OWL Bakery in West Asheville
Italian traditions meet mountain ingredients at downtown's Cucina 24
Euro-Appalachian fusion at The Bull and Beggar in the River Arts District—from pig-snout pie to caviar service
Meticulously sourced entrees and inspired sides (think sorghum-sweetened rutabaga mash) at Posana, a dedicated gluten-free kitchen
New Appalachian Food Fest
An annual immersive food festival began in Asheville in 2019. Chow Chow: An Asheville Culinary Event celebrates the stories and talents of Appalachian chefs, makers, and culinary collaborators with chef demos, tasting events and hands-on experiences.