An Insider's Guide to East Asheville's Gems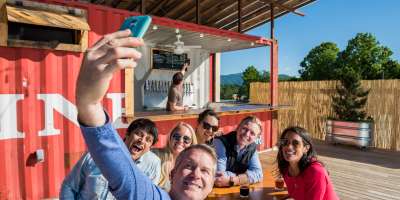 Family Fun and Great Under-the-radar Eats & Drinks
It could be argued that the people of East Asheville—the neighborhoods of Haw Creek, Beverly Hills, Chunn's Cove, Riceville and Oakley—have the best of both worlds. The area is residential but convenient to downtown (within a short five to 10 minute drive), and its family-friendly experiences and off-the-beaten-path finds—restaurants, bars and outdoor attractions—are neighborhood staples that lure locals and visitors alike.
Gateway to the Blue Ridge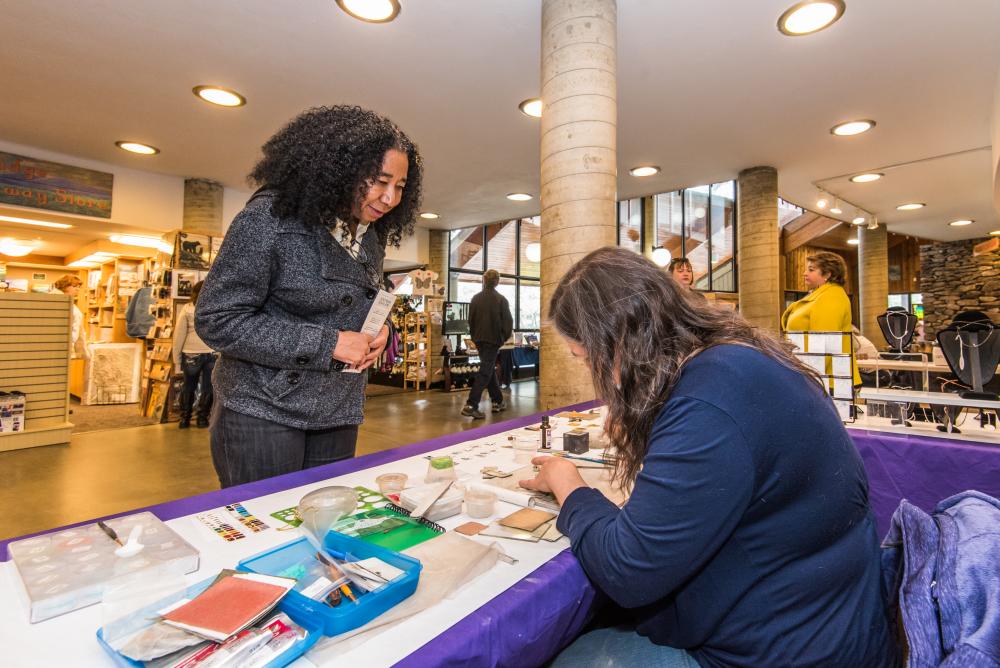 One of Asheville's primary access points to the Blue Ridge Parkway is in East Asheville, as is the oldest craft shop in the nation. Located just north along the Parkway, the Folk Art Center houses a museum devoted to Appalachian arts, as well as the Allanstand Craft Shop, founded in 1895. The emporium represents works by members of the venerable Southern Highland Craft Guild, a juried group of some 400 highly skilled artisans from across nine states. Their works in jewelry, textiles, pottery, wood, glass, metal and more are of the highest caliber. The Folk Art Center is also a great jumping off point for a day exploring along the vista-studded Blue Ridge Parkway. It houses a National Park Service information desk and bookstore as well.
Meet the Native Wildlife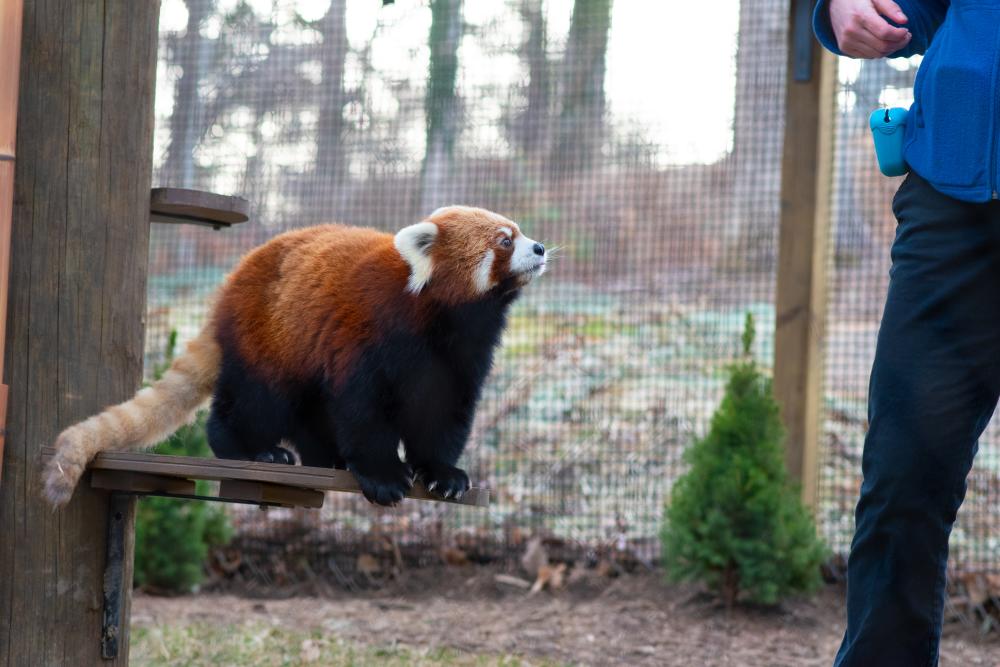 East Asheville's iconic WNC Nature Center is especially appealing for kids, but it's admittedly fun for adults, too. The attraction presents educational encounters with some 60 species of wildlife that live or have lived in the Southern Appalachian Mountains, including black bears, red and gray wolves, cougars, friendly otters and the otherworldly Eastern hellbender—the world's largest salamander. What's more, for young ones on their best behavior, Ultimate Ice Cream is less than a mile away, and makes for a rewarding pit stop. This beloved shop makes standard and unconventional flavors, such as "ultimate" chai and goat cheese Bing cherry.
Eat to Your Heart's Content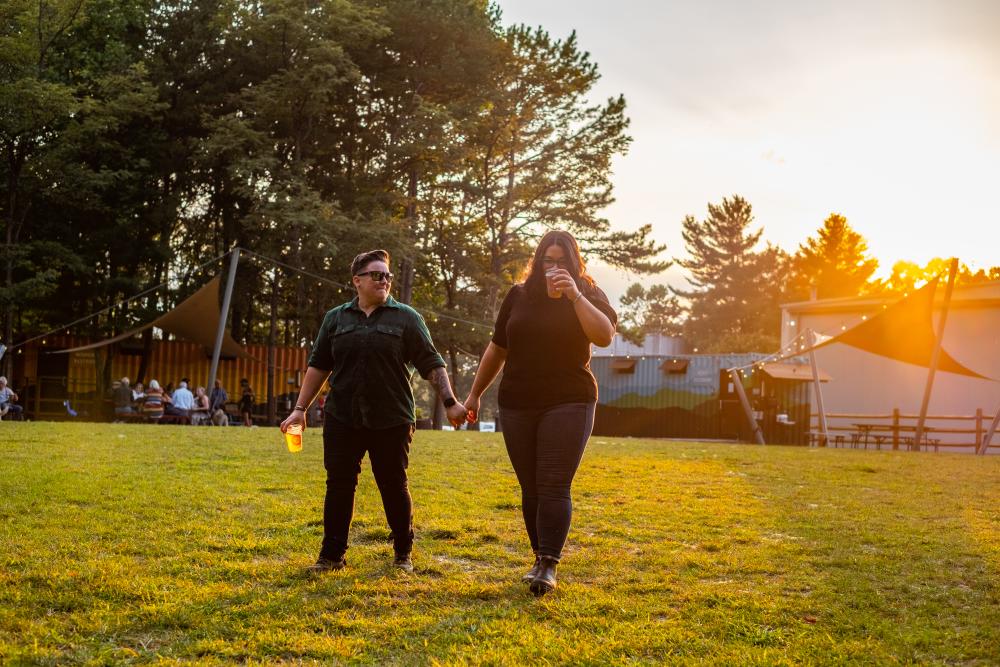 East Asheville has quite a few great places to eat and drink, and since they're off the beaten path, you're much less likely to experience a wait, trouble parking or lack of reservations.
For breakfast and lunch, Local Buggy food truck and Filo Café are both excellent. The food truck sits in a humble stationary location, with covered picnic tables for enjoying the authentic, mostly Latin cuisine. Everything is homemade from high-quality, fresh ingredients. Hearty sandwiches and tortillas draw a devoted crowd early, and for lunch, Salvadoran papusas, tacos, tamales and pozole are rave-worthy. Their hot dogs and burgers are equally as good. Filo Café sells sweet and savory pastries and baked good like scones, croissants, sticky buns, baklava and spanakopita, as well as gluten-free goodies. Lunch serves up bistro fare like quiches, salads and crusty baguette sandwiches. In the evening, the restaurant converts into Post 70, which presents European-influenced tapas and dinner entrées, wines and themed cocktails.
Also great options for an elegant dinner include Copper Crown, whose menu reflects New Orleans and the American South and uses local, farm-raised ingredients. RendezVous serves French comfort food in a converted church, and it has Petanque courts (a French game similar to bocce ball) for post-meal fun. And newcomer Little Pearl is a seafood and raw bar that sources its staples from Key West, where its original location has received acclaim for over 20 years. Its now-second location in Asheville also serves burgers and creative steam buns.
When it comes to fun places for imbibing, Creekside Taphouse is a family favorite sports bar. It offers burgers, wings and over 20 craft beers on draft. The large outdoor seating area along a creek is dog friendly, and there's even a volleyball court and a playground for kids. You'll find an equally jovial crowd of barflies at Highland Brewing, Asheville's beloved first craft brewery. Indoor and outdoor stages host live music, festivals and other events. There's also a rooftop bar, ever-changing food trucks, and an endless supply of Highland brews on tap. Cheers!