A Soundtrack for the City: The Asheville Symphony Sessions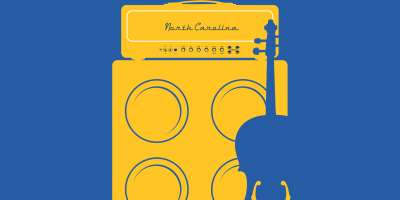 The Asheville Symphony Orchestra Sends A Musical Love Letter From Asheville To The World
Asheville's music scene is taking center stage in an innovative new album, which was released in May 2016. The Asheville Symphony Orchestra (ASO), along with some of Western North Carolina's most beloved musicians including Steep Canyon Rangers, Shannon Whitworth, and Rising Appalachia collaborated to produce The Asheville Symphony Sessions.
This album spans a variety of genres such as folk, bluegrass, R&B, and jazz, with each song backed by an orchestra ensemble. The final product is an incredibly stream-worthy collection of songs, and an amazing new addition to the Asheville discography.
"Music emanates from every corner of our community," said ASO Executive Director David Whitehill. "This album serves to showcase the diversity of our local music scene, and provides a way for visitors to take the music they hear at venues like The Orange Peel and the Grey Eagle back home with them. In many ways it helps deepen that relationship with Asheville."
With songs performed by up-and-coming artists and Grammy-winners alike, this beautifully mastered album has placed Asheville's music scene in the center of the international stage. "This album is quite unique to the world of orchestra," said Whitehill. "People are streaming this album in France, Denmark, and other places all over the world."
LISTEN IN: Listen to the entire Asheville Symphony Sessions album on Explore Asheville Radio, then order a CD online.
A Who's Who of Asheville Talent
Featured artists include Doc Aquatic, Electric Owls, Free Planet Radio (featuring Lizz Wright), Lovett, Matt Townsend, Rising Appalachia, Shannon Whitworth, and Steep Canyon Rangers.
When asked about the project, Lizz Wright said the album "reflects the vibrant tapestry of beautiful voices and traditions in the mountains."
Doc Aquatic said, "We appreciate that when selecting bands the album's creators kept in mind the musical diversity. To hear the Asheville Symphony play our music was a dream come true."
Behind the Scenes
Just as important as the musicians you can hear on the album, are the major players in the music world who helped produce each track. Van Dyke Parks, known for his work with the Beach Boys, U2, Rufus Wainwright and so many others, lent his composition chops to the score, as did Michael Bearden, the music director for Lady Gaga, Neil Young, and, previously, Michael Jackson. The album also features the talented work of Jonathan Sacks, a composer and orchestrator for many blockbuster films such as Cars and Seabiscuit.
Executive producers for the project include Whitehill and Jessica Tomasin from Echo Mountain Recording Studios, where the musicians met to record the album. Michael Selverne of Welcome to Mars served as the music producer. The album was mastered at Sony Sound Studios. "It really received the best of everything the music industry offers," said Whitehill.
"This is a beautiful piece of art that so many people in our community have put a ton of talent, time, and energy into," said Tomasin. "Having the symphony arrangements really adds a cohesiveness to the album, while the bands showcase the range of talent and genres we have here in Asheville. It was really great to watch the bands' reactions as the symphony played along to their songs."
What's Next
According to Whitehill, this album is considered the first volume in a series. While no details are available about future releases, Tomasin said, "We've only just scratched the surface with this first one."