A Beginner's Guide to Asheville's Great Outdoors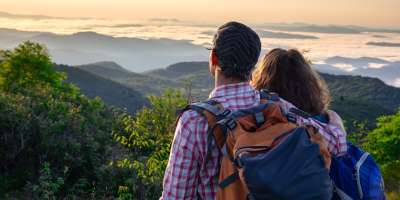 New to Asheville's great outdoors? You're in luck! The Asheville area is located in one of the most scenic and ecologically diverse areas of the country, with endless opportunities for outdoor recreation.
While Western North Carolina lures folks with its world-renowned Blue Ridge Mountains, forests, hiking trails, rivers and waterfalls, remember that these public lands are wild.
New to nature? Here are some tips to make your mountain visit enjoyable, safe and respectful of the land, wildlife and other humans that you may encounter in the great outdoors.
Make a Trail Plan, Be Prepared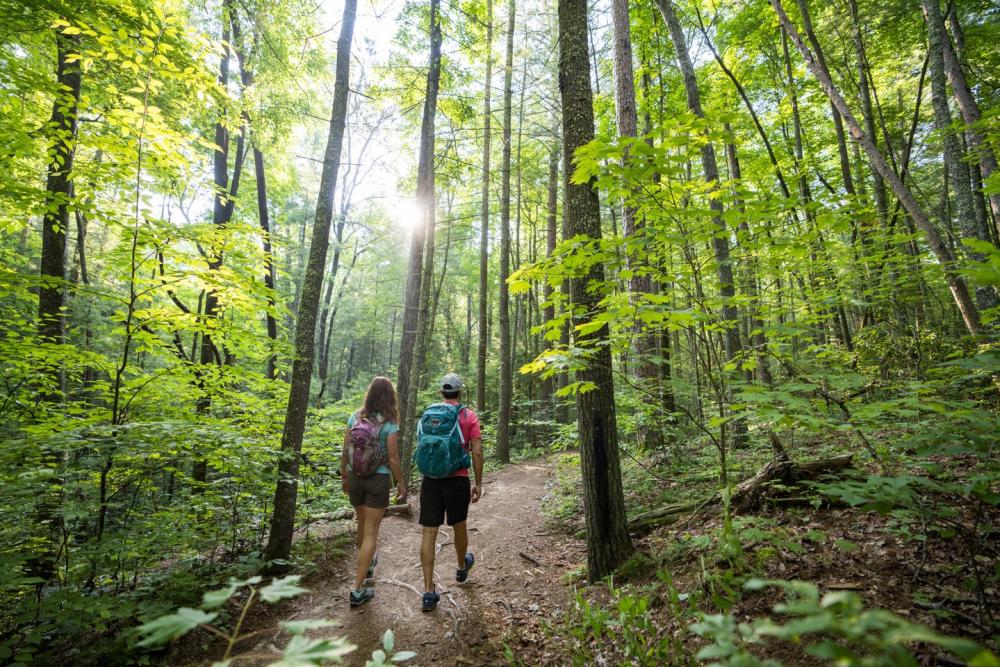 "Plan ahead and be prepared" is the first of the seven Leave No Trace principles. Many people get lost in the mountains each year, or get in over their heads on a difficult hike.
Ask about the fitness level of your fellow outdoor companions. Are you looking for a short, easy woodland walk, a heart-pumping mountain climb or a stroll to a waterfall?
Use the Asheville Hike Finder Tool for ideas or sign up for a hiking tour from a local guide. Call ahead, consult maps, know the elevation gain, trail length, terrain and land area's rules. Hunting is allowed in Pisgah National Forest, for example, but not on the Blue Ridge Parkway or within state parks.
Check the weather. But be prepared - mountain weather can change in a hot minute – including rainstorms, flash flooding, high winds and lightning.
Let someone back home know where you're going. Include your hiking plan, license plate number and when you plan to return.
What Goes in a Backpack?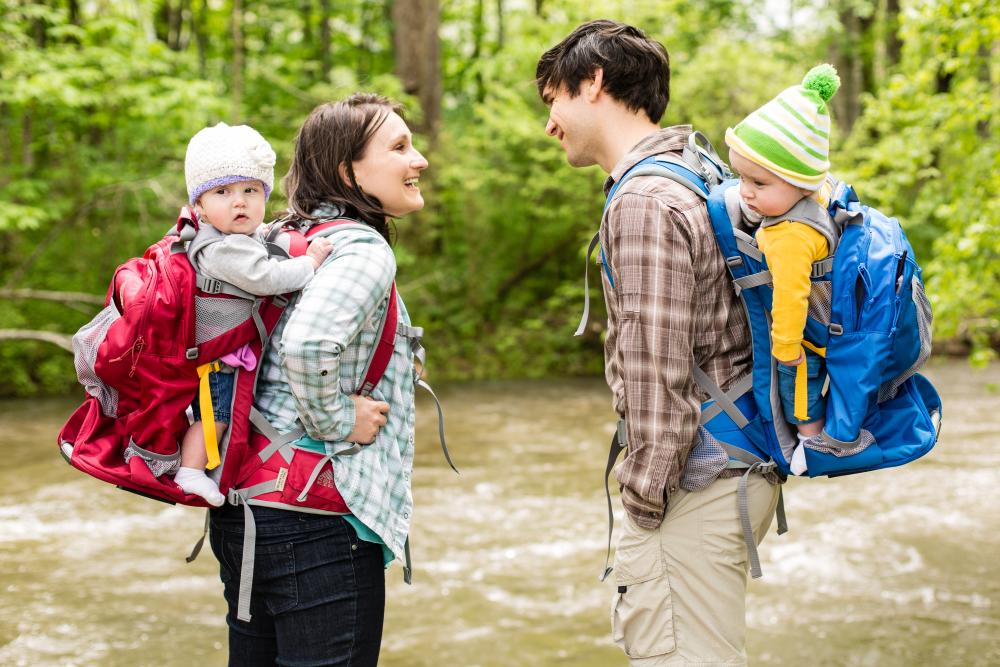 As you prepare to head out into nature, make sure you are properly equipped with the right essentials. Here are some ideas on what to pack in your pack!
Water (at least 2 quarts per person per day) and snacks in resealable containers.
Extra, lightweight clothing layers and rain jacket.
Cell phone, maps, trail guides, compass (if you know how to use it), GPS device.
Flashlight and extra batteries.
First aid kit. Hand sanitizer. Face mask, if you haven't been vaccinated for COVID-19.
Sun protection. Hat, sunscreen.
Insect repellant.
Toilet tissue, sealable plastic bags and a trowel for digging a cathole to dispose of human or dog waste.
Pro Tip: Visit one of Asheville's many local outdoor retailers and outfitters beforehand to shop for the right gear and clothing for your outing.
Pack it In, Pack it Out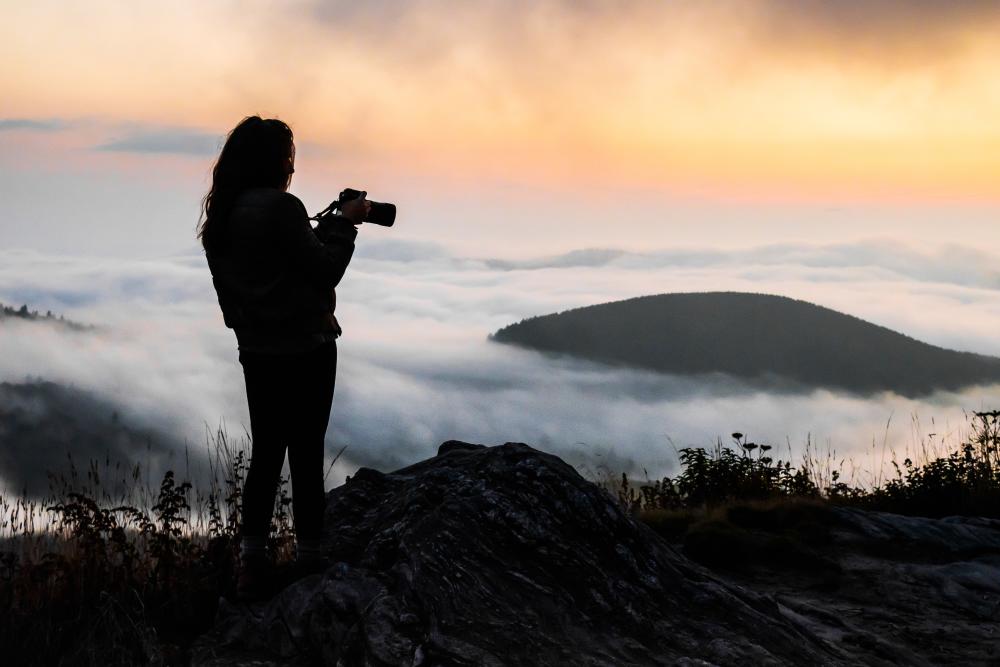 Heed other LNT principles: Dispose of Waste Properly and Leave What you Find. After exploring an outdoor space, no one should know you were there.
Pack out all waste, including apple cores and granola bars, or drop them in a waste bin.
Know if restrooms are available before heading out. Or be prepared to dig a cathole at least 200 feet from a water source to "use the bathroom." This is to prevent disease from spreading, and to keep mountains and rivers clean and scenic.
Take only pictures. Some areas, like national parks, prohibit removing anything natural, even rocks and wildflowers. 
Hiking with Dogs?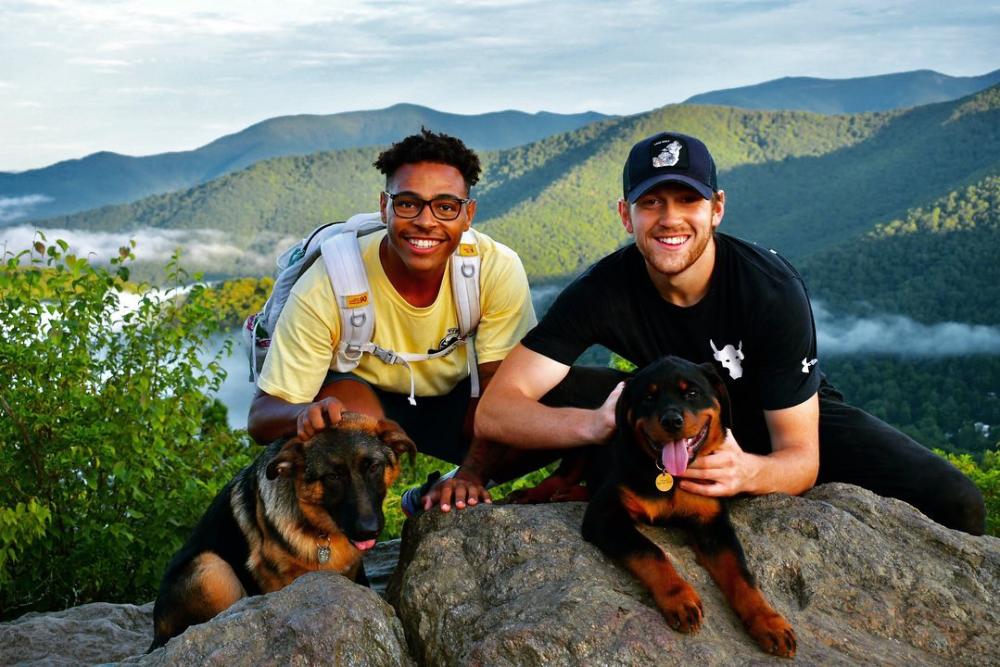 Note that dogs are not allowed in some areas, such as most of Great Smoky Mountains National Park. On the Blue Ridge Parkway, state parks and at The North Carolina Arboretum, dogs must be on a 6-foot leash.
Never let dogs chase wild animals.
Bring bags to collect dog waste and leave it in a garbage can, never on the side of a trail.
Bring a collapsible bowl - dogs need food and water, too!
Respect Wildlife and People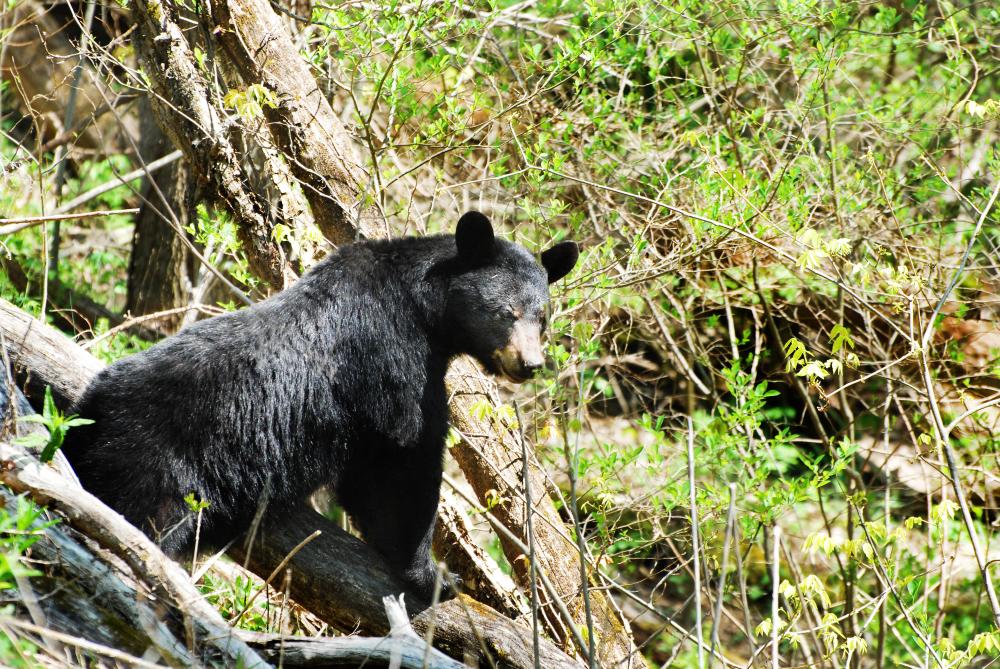 Wildlife are wild! Whether you see birds or black bears, grazing elk or hellbender salamanders, respect and admire them from a safe distance.
Never feed wildlife, especially bears. This can make them less afraid of people. Bears tend to keep away from humans, but can become aggressive, especially mama bears protecting their cubs.
If you see a bear, slowly back away. If a bear approaches you, yell at it and make yourself appear large, even throwing water bottles to frighten it away.
All hikers should stay to the right on a trail. Uphill hikers have the right of way.
Have a backup plan if your destination is crowded, give others safe breathing space and be courteous to all as you enjoy Asheville's outdoor wonders.
Photo credits: Top photo by Reggie Tidwell. Trail photo by Derek DiLuzio. Family photo by Jared Kay. Photographer at Sunset photo by Jason Tarr. Hiking with dogs photo by Jayson Moorman (@jaysonmoorman on Instagram). Bear photo by Vicki Dameron.