Peach-Topped Bavarian Torte Recipe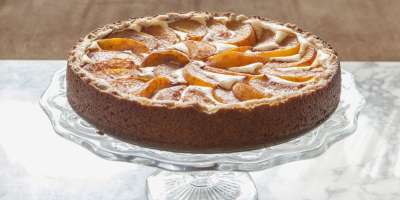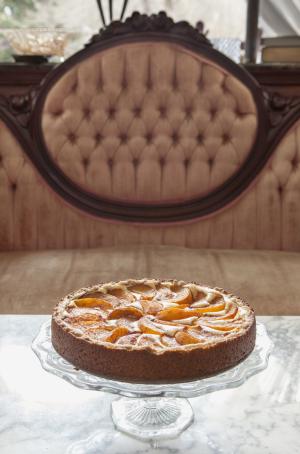 This recipe was given to A Bed of Roses innkeeper Emily McIntosh as a wedding gift. It's perfect for any special occasion, especially around the holidays. The original recipe was increased to fit current spring form pans, resulting in some unusual—but not impossible—measurements.
Ingredients
Crust:
¾ cup softened margarine or butter

½ cup sugar

1/8* teaspoon real vanilla extract

1 cup flour

1 cup finely chopped pecans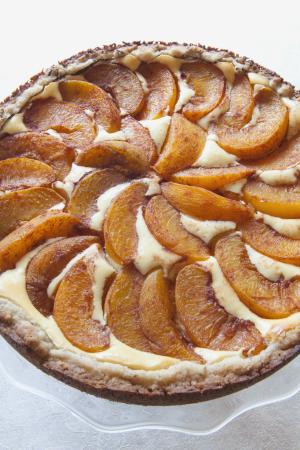 Cheesecake Filling:
12 ounces softened cream cheese

1 ½ eggs (tip: beat the second egg and pour in half)

6 Tablespoons sugar

1 ½ teaspoon vanilla
Topping:
29-ounce can of sliced cling peaches in juice, well drained

1 teaspoon cinnamon

1 teaspoon sugar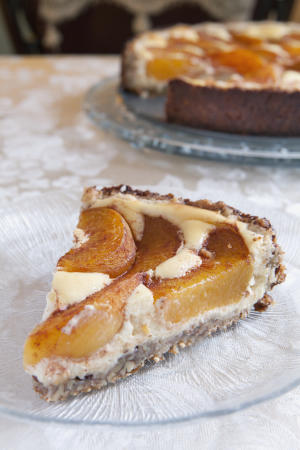 Method
Preheat oven to 450°.

For crust: Beat margarine or butter with sugar and vanilla at medium speed until well blended.

Mix in flour.

Stir in pecans.

Flour hands and press mixture into the bottom and 1 inch up the sides of a spring form pan.

For filling: Beat cream cheese and 6 Tbsp sugar at medium speed until smooth.

Beat in egg and vanilla until blended.

Pour into prepared crust.

For topping: In large bowl combine cinnamon and sugar. Add peaches and toss lightly.

Arrange on top of cream cheese mixture

Bake 10 minutes at 450°, then reduce heat to 400° and continue baking 25 minutes more.

Cool in pan 20 minutes, then carefully remove sides of pan.

Serve warm or refrigerate.
* A pinch measuring spoon = 1/8th of a tsp.